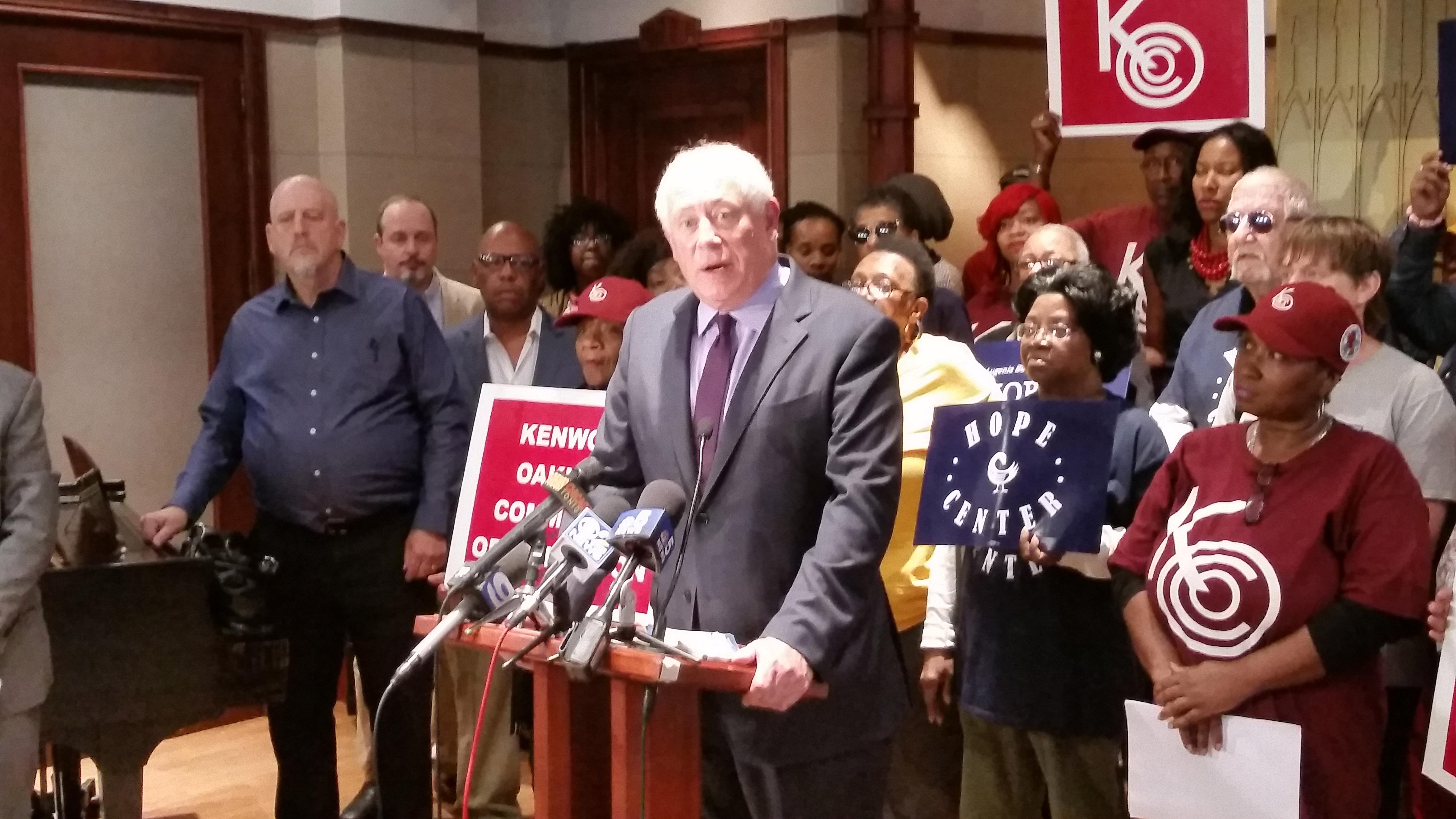 Former Gov. Pat Quinn is one of seven plaintiffs in a pair of civil suits filed this week calling for an end to mayoral control of the Chicago Board of Education. (Matt Masterson / Chicago Tonight)
A former Illinois governor filed suit Wednesday against the Chicago Board of Education, calling for an election to chose board members and eliminating mayoral control over the body.
Pat Quinn is among seven plaintiffs who have filed suits in Cook County and federal courts, claiming the law granting Chicago's mayor authority to appoint board members violates city residents' due process and voting rights.
"Both at the federal level and the state level, we are saying that the voters of Chicago are being treated as second-class citizens," Quinn said Wednesday, speaking at the Chicago Temple Building with fellow plaintiffs Jitu Brown and Irene Robinson who helped lead a 34-day hunger strike last year to save Dyett High School in Bronzeville.
"What we want to do is, we are going to go to court and ask a judge, both a federal and a state court judge, to order that there be an election right here in Chicago to let the people speak."
Of more than 860 school districts in Illinois, only Chicago has an appointed school board.
Illinois has the most regressive state in terms of education funding in the country, and Chicago Public Schools opened the school year facing a $300 million budget shortfall. In a statement responding to the filings, CPS CEO Forrest Claypool put the blame for the district's financial issues back on Quinn.
"As governor, he cut CPS funding every single year he was in office, to the tune of nearly $200 million, and completely ignored the state's legal duty to help fund Chicago teacher pensions," Claypool said. "As governor, Pat Quinn was dead last in funding the education of children living in poverty, but he was first in raising taxes."
Chicago's mayor has had control over school board appointments since 1995 when the Chicago School Reform Act was adopted – eliminating a nominating committee that would screen and select candidates for mayoral approval.
In the federal and state complaints, the plaintiffs argue this law has worked to create an inequality for voters, violating their right to participate in the political process while simultaneously harming Chicago Public Schools.
"After twenty years of experience with mayoral appointment," the state complaint reads, "there is no substantial basis to believe that an appointed Chicago Board of Education has done a better job of managing the public schools than an elected one could or would have done."
These suits are not the first attempt at removing mayoral control from the school district. In March, State Rep. Rob Martwick (D-Chicago) introduced a bill calling for an elected school board that flew through the Illinois House on a 110-4 vote of approval.
But since then, that legislation has sat in the state Senate with little movement. Mayor Rahm Emanuel and members of the current board have been opposed to the switch, citing concerns that an elected board would bring more politics into education.
The City Club of Chicago hosted a public forum on the matter in August, where school board member Jesse Ruiz defended the city's current model, saying an elected board would not undo the ills of Illinois' broken education funding system.
"That's my concern," he told the audience. "We're talking about these things and it takes away from the main focus of what we should be talking about. We should be talking about the fact that we allow our schools to run up $20 billion in debt. That's state law that does that, that's not local governance bodies."
Quinn, who served as governor from 2009 to 2015, began his push for limits on mayoral power earlier this year. In July, he began collecting signatures on a "Take Charge Chicago" petition, calling for a two-term limit on Chicago's mayor, as well as the creation of a citywide elected consumer advocate.
"When it comes to education, the most important thing government does in our state is make sure they educate the next generation," Quinn said. "And I think we should have the opportunity to pick who we feel are the best men and women to be on that school board."
Follow Matt Masterson on Twitter: @ByMattMasterson
---
Related stories: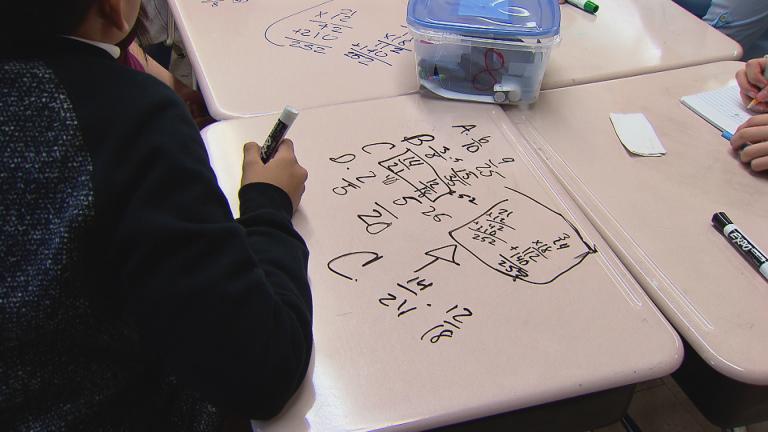 Education Funding in Illinois: How the Evidence-Based Model Works
Sept. 21: One way to achieve the goal of providing an "adequate" education to all Illinois school children? Spending much more money per child. We crunch the numbers.
Arne Duncan to Springfield: Change School Funding Model
Sept. 20: The former U.S. Education Secretary talks about education funding, graduation rates and a potential teachers strike in a one-on-one interview with Chicago Tonight.
---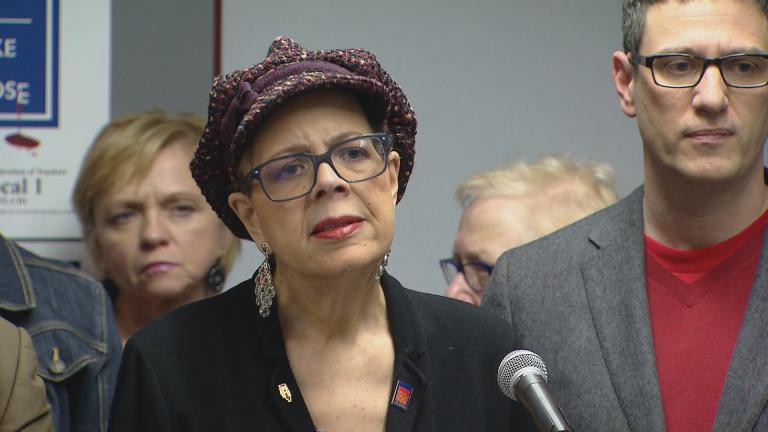 Elected CPS Board Gains Traction
March 8: The Chicago Public Schools system is one step closer to having an elected school board instead of one in which members are appointed by the mayor.
---