There is a new alternative to jail for the seriously mentally ill. Cook County Board President Toni Preckwinkle announces the opening of a new Community Triage Center in the Roseland neighborhood on the city's South Side.
The issues with Cook County Jail, where hundreds if not thousands of inmates have some level of mental illness, have been well documented. The new triage center is seen as a way to head the problem off at the pass, to take those who may be in trouble with the law and divert them into treatment. 
The center opened Tuesday with a ceremonial ribbon-cutting, and is housed in a former Roseland police station on 115th Street. It was built with the help of $3 million from the Cook County Health and Hospitals System, along with some federal and community grants.
Cook County officials say they hope that the reduced traffic in the criminal justice system can save money to the point that the center could potentially pay for itself. They also say it's a more humane way to treat people who should receive medical attention.
"We're hoping to prevent individuals with mental illness that don't need to be incarcerated to begin with," said Dr. Kenya King, the chief psychiatrist for the organization that runs the mental health program at Cook County Jail. "When people are acting out in the throes of a mental health crisis, things like disorderly conduct, when those become criminal offenses, we want them to be taken somewhere like the Community Triage Center where they can get treatment, instead of locking them up in Cook County Jail."
Chicago police officers will now have the option to divert some people to the triage center, using new assessment tools learned through the expanded Crisis Intervention Training that the department has taken on. If there is a dispute that requires law enforcement, for example, police will now have the option of determining that a potential offender is in need of medical care.
"The police will make an individual judgment about the nature of the behavior that they're seeing, they're going to get specific training to recognize those behaviors," said Dr. John Jay Shannon, the head of the Cook County Health and Hospitals System. "Assuming someone hasn't done an overtly criminal act, police will have the ability to bring someone here any time of the day or night, any day of the week. When they're here, they'll sign them here and leave. They'll be picked up by our staff who will then assess, stabilize and treat the individuals."
The clinic will also treat walk-in patients and patients who are just getting out of jail who need help transitioning back into the community. It will be staffed by nurses and social workers and will have psychiatrists from county hospital on call.
"They're going to be counselors, psychiatrists on call, and assessment and evaluation by a nursing staff will be available here 24 hours a day, 365 days a year," Key said.
CCHHS officials say they don't know how many people the center can serve at once. They say they'll have a better idea once the center is up and running for a few days.
Follow Paris Schutz on Twitter: @paschutz
---
Related stories: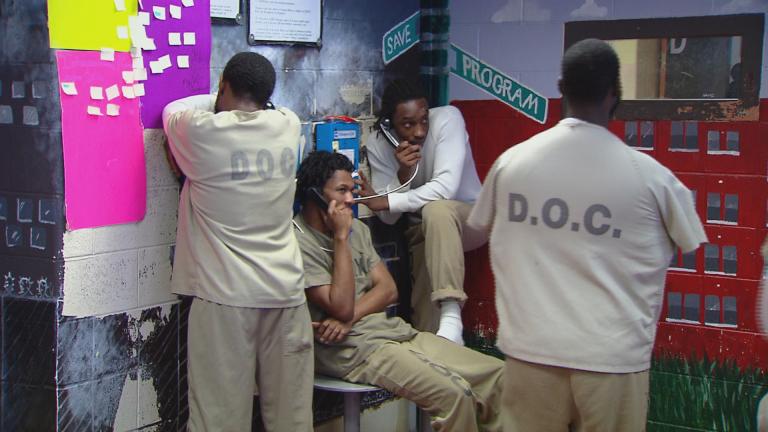 Detainees Work Through Trauma in Jail, Aim for 'Something Different'
Oct. 31: Part two of our story on a program that aims to stop the revolving door of the criminal justice system – from inside the Cook County Jail.
---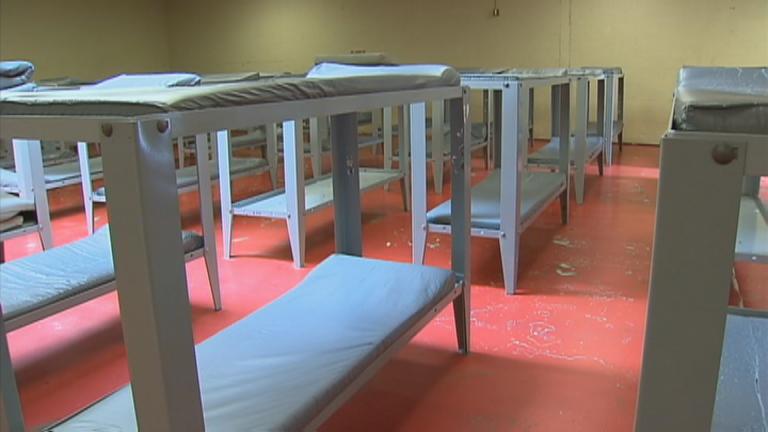 Human Service Backlog Leaves Mentally Ill Sitting in Jail
Oct. 19: Twenty Cook County defendants deemed unfit to stand trial are to be placed in a mental health facility. So why are they sitting in jail instead?
---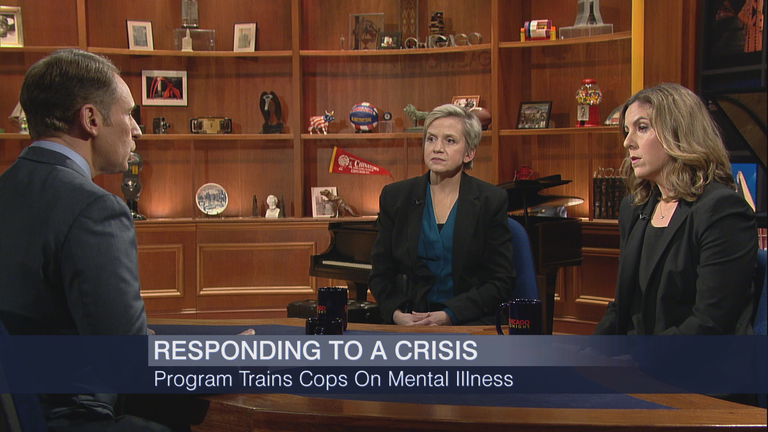 Mental Health Crisis Training for Cops Faces Funding Gaps, Lack of Buy-In
Dec. 29, 2015: We discuss the crisis intervention training offered to local police officers with two mental health advocates.
---