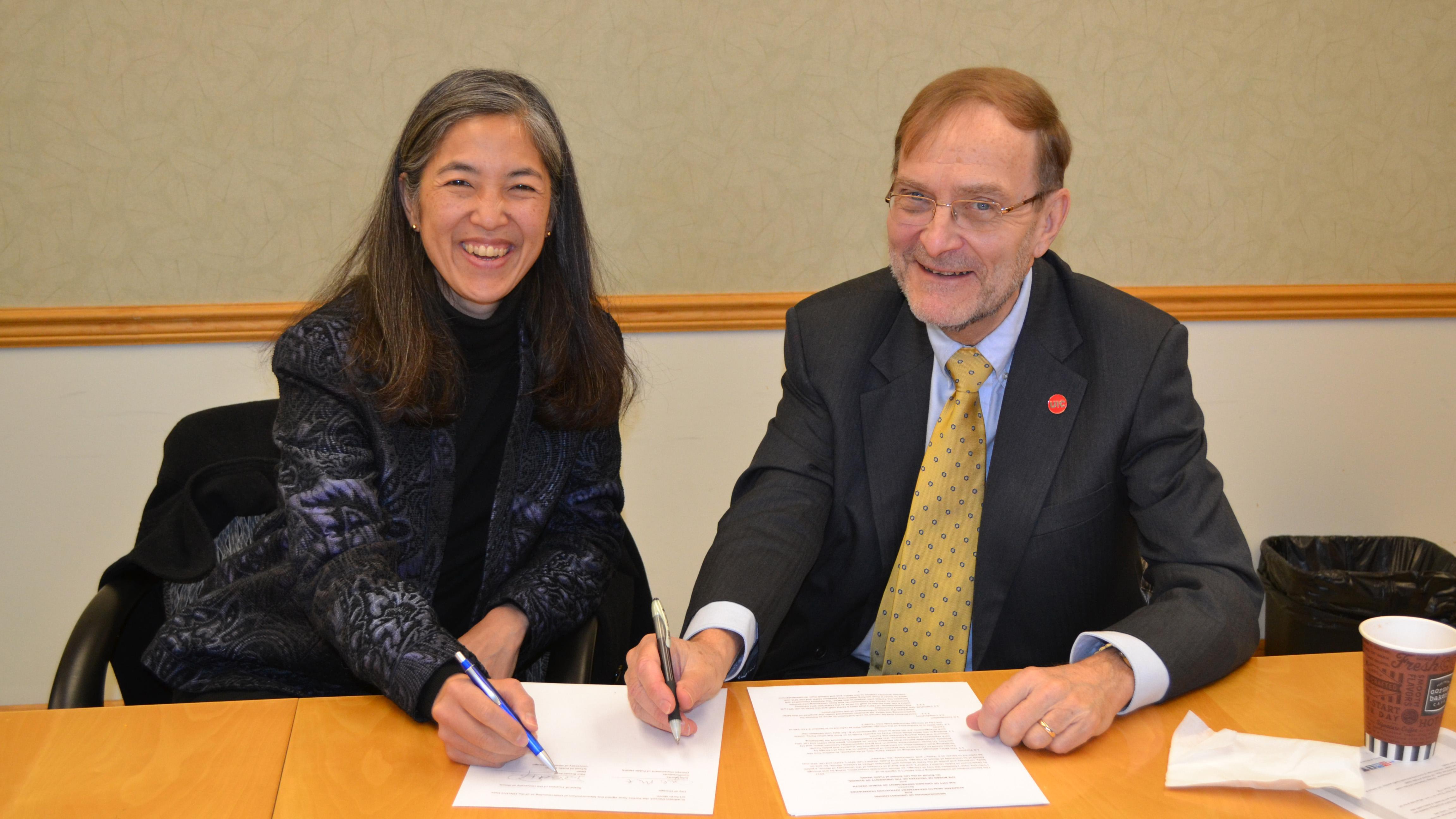 Chicago Department of Public Health Commissioner Dr. Julie Morita and UIC School of Public Health Dean Dr. Paul Brandt-Rauf sign an agreement Wednesday morning formalizing a partnership. (UIC School of Public Health)
For years, the Chicago Department of Public Health has been collaborating with the University of Illinois at Chicago School of Public Health on various research and community health projects.
The two institutions signed an agreement Wednesday morning formalizing that partnership with the creation of the state's first academic public health department.
"The overarching benefit of this partnership is the sharing of resources," said Dr. Griselle Torres, director of the coordinating center for public health practice at UIC. "Resources are scarce and the state is in a crisis."
With limited resources locally and nationally, the agreement allows UIC and CDPH to "take better advantage" of each other's resources and prevent them from competing for the same resources, Morita said.
The 10-year agreement strengthens the partnership between the two and eliminates obstacles that they've encountered in the past, including removing barriers to information.
Previously, when CDPH employees wanted access to research via UIC's libraries, they'd have to ask a UIC student to retrieve that information for them, according to Richard Sewell, associate dean of community and public health practice at UIC.
"You don't have to do that anymore," Sewell said, adding certain CDPH personnel will have access to UIC's libraries as well as the university's survey and mapping tools.
The agreement also opens up more research and funding opportunities for both CDPH and UIC.
"There are some research resources that we are able to access because of our faculty's involvement in research and perhaps in the past the health department couldn't have access to," Sewell said. "And then there are certain things that the public health department has access to that we wouldn't have access to, so we will work together on that."
The formal partnership will also allow for training and education of both UIC students and CDPH employees.
While agreement is only between UIC and CDPH, it doesn't prevent either organization from forging other partnerships. UIC is pursuing a partnership with the Illinois Department of Public Health, and Morita said the CDPH is "interested" in forging partnership with other local universities.
"The Chicago Department of Public Health is welcome to partner with any other university they'd like," said Torres. "This is all about strengthening the public health system."
Follow Kristen Thometz on Twitter: @kristenthometz
---
Related stories: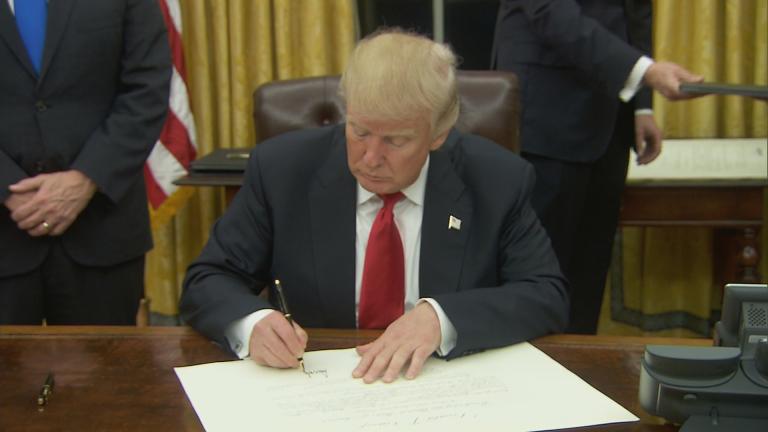 Trump's Day One Executive Order Begins Dismantling of Obamacare
Jan. 23: Just hours after taking the oath of office, President Donald Trump delivered on a campaign promise. What are the implications of his executive order?
---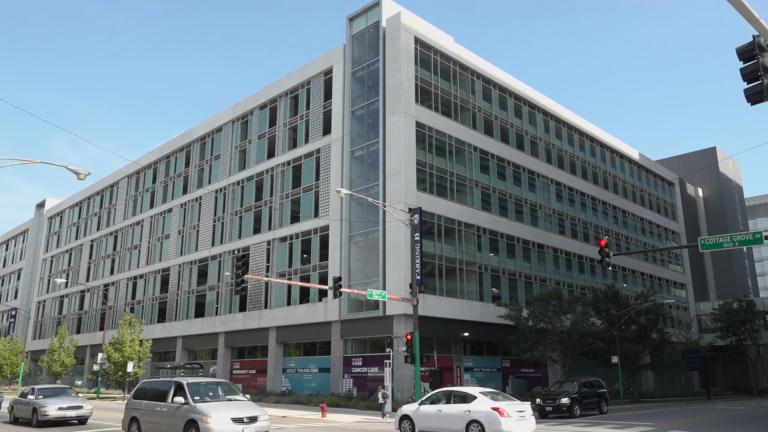 Chief of New South Side Trauma Center Has Big Plans
Jan. 18: Meet the doctor picked to lead a long-awaited new trauma center on the South Side.
---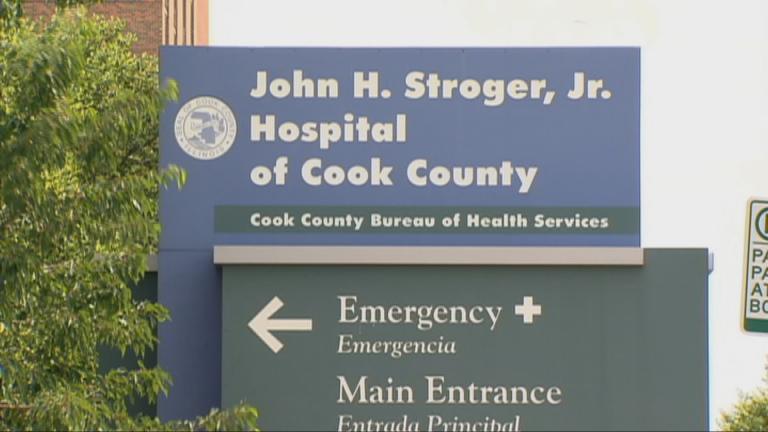 What Obamacare Repeal Could Mean to Patients of Cook County Hospitals
Jan. 5: What will 300,000 local patients face if Obamacare is repealed? We speak with the CEO of the Cook County Health and Hospitals System.
---