The Illinois Senate has some important bills to decide on: a new tax on sugary beverages, a new pension plan for certain state employees and a two-year freeze on property taxes.
These are only some of the fiscal objectives worked out by Democratic Illinois Senate President John Cullerton and Republican Illinois Senate Leader Christine Radogno in what's being called their "grand bargain" to unite both sides of the aisle towards a state budget.
The state remains without a permanent budget after the state's stopgap spending plan expired at the end of 2016.
The "grand bargain" bills were the first to be introduced after the swearing-in of Illinois' 100th General Assembly.
The bipartisan negotiations held by Cullerton and Radogno are a departure from the icy standoff between Democratic Illinois House Speaker Michael Madigan and Republican Gov. Bruce Rauner.
Madigan has indicated an unwillingness to move forward on items included in Rauner's turnaround agenda, while Rauner has consistently pushed for state legislator term limits, citing Madigan's whopping 32-year reign over the House.
The Senate has already passed a resolution limiting a senator's leadership term – as Senate president or minority leader – to no more than 10 years, or five terms.
The measure, which passed unanimously, does not apply to the House.
Other Senate proposals include an income tax rate hike from 3.75 percent to 4.95 percent and an increase in the state minimum wage from $8.25 to $9 per hour on July 1. The minimum wage would then increase by 50 cents per year until it hits $11 per hour on July 1, 2021.
Aides from both Cullerton and Radogno's offices said Thursday that expanding the sales tax base is not currently on the table.
Cullerton and Radogno join us to discuss their negotiations and fiscal plans for Illinois.
---
Related stories: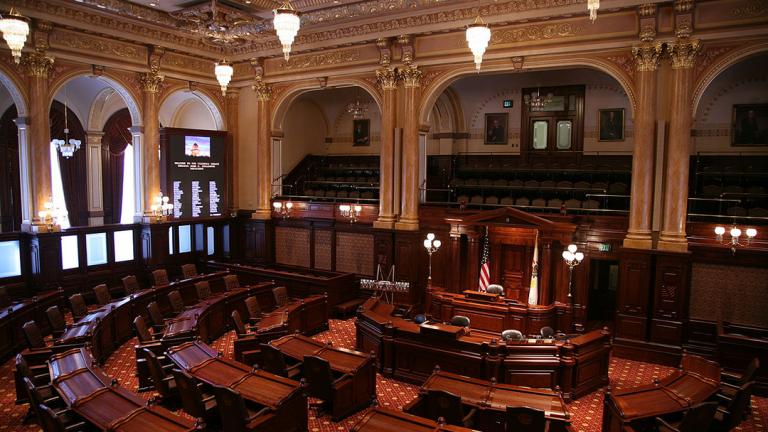 In Springfield, Lawmakers Adjourn for Good, Without a Budget
Jan. 10: Illinois' 99th General Assembly has wrapped up for good, without ever having passed a complete state budget.
---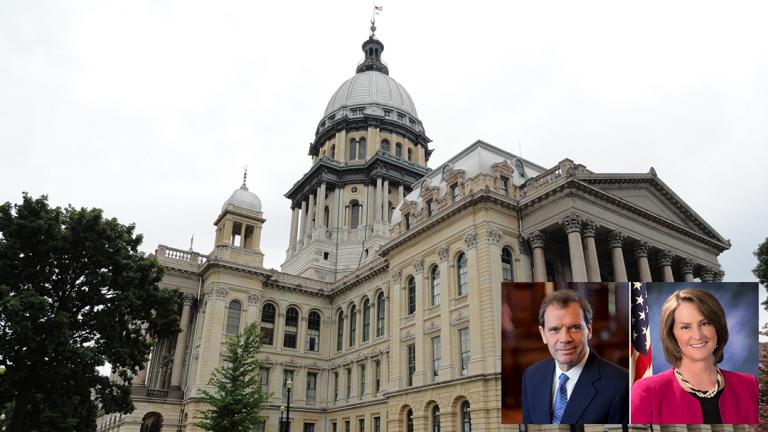 Budget 'Grand Bargain' Shaping Up in Springfield
Jan. 9: After nearly two years of budget gridlock, spiraling deficits and political acrimony in Springfield, a grand bargain on the budget is coming together in the Illinois Senate.
---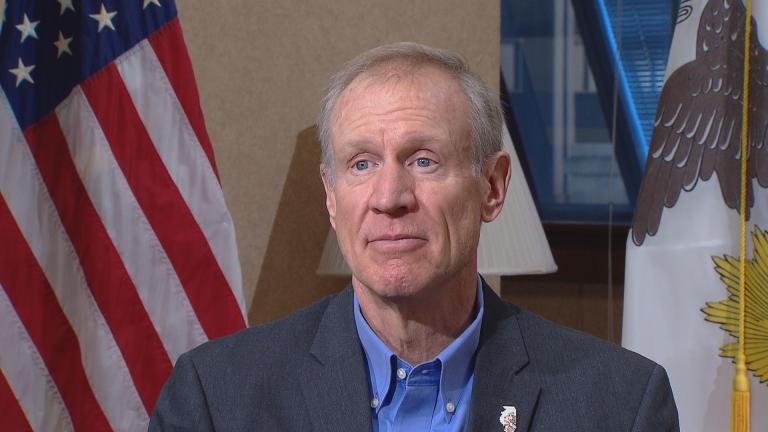 Gov. Rauner on Budget: 'I'm Flexible'
Jan. 4: The state begins the new year, once again, without a budget. A one-on-one with Gov. Bruce Rauner to find out how he plans to finally come to a compromise.
---