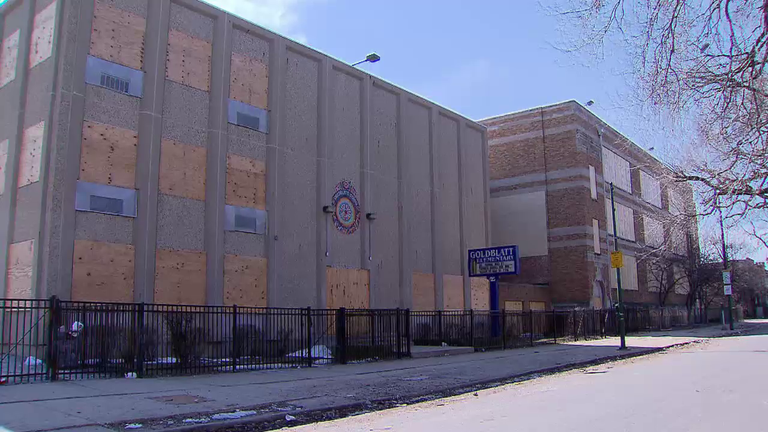 The former Goldblatt Elementary building is among 40 Chicago Public School properties that are being put out for bid across the city. (Chicago Tonight)
Chicago Public Schools will add two former school buildings and about a dozen lots to its list of properties going up for bid this week.
After working to sell and repurpose shuttered school buildings over the past three years, the district announced in a school action update Thursday it will be adding 10 more surplus properties to the list of those available for sale.
The district closed nearly 50 under-enrolled schools in its 2013 School Actions – a highly controversial move that resulted in entire student populations being consolidated into other schools. Since then, CPS has looked to sell off those vacant properties, dividing them up between those immediately ready for reuse by the city, and those that could be sold to private developers and rehabilitated.
"Today, we have taken the next step in this process by placing remaining properties on the market to expedite their sale," district spokesman Michael Passman said in a statement. "The step will accelerate the reuse and revitalization of former school sites and help spur new value from properties throughout the city."
The list of remaining buildings available from 2013 School Actions includes:
Armstrong – 5345 W. Congress (Main building) and 5400 W. Harrison (Annex)
Attucks/Farren – 5055 S. State*
Bontemps – 1241 W. 58th St.
Buckingham – 9207 S. Phillips
Burnham (Main) – 1903 E. 96th St.
Burnham (Branch) – 9800 S. Torrence
Calhoun – 2833 W. Adams*
Courtenay – 1726 W. Berteau
Dett – 2306 W. Maypole*
Earle – 6121 S. Hermitage
Emmett – 5500 W. Madison
Fiske – 6145 S. Ingleside Ave.
Goldblatt – 4257 and 4258 W. Adams
Henson – 1326 S. Avers
Key (Main) – 517 N. Parkside
Key (Annex) – 535 N. Parkside
King – 740 S. Campbell
Mays – 838 W. Marquette Road
Melody – 412 S. Keeler Ave.
Morgan – 8407 S. Kerfoot Ave.
Paderewski – 2221 S. Lawnsdale*
Parkman – 245 W. 51st St. (Main) and 5125 Princeton (Annex)*
Pershing East – 3113 S. Rhodes
Ross – 6059 S. Wabash
Songhai – 11725 S. Perry*
Ward – 410 N. Monticello*
Wentworth – 6950 S. Sangamon
West Pullman – 11941 S. Parnell*
Woods – 6206 S. Racine
Yale – 7025 S. Princeton
(*Usage restrictions have been requested by the community for these sites and will be included in the district's bid solicitation and decision making process.)
The Board of Education has approved agreements to sell nine buildings since 2014, including two last year: Leland and Drake elementary schools. Some of those, like the former Stewart and Overton school buildings, are being transformed into residential or mixed-use developments.
CPS has put its shuttered schools up for bid in the past, but until now has only sold 14 of those properties. Combined, those sales have netted the district a little more than $24 million.
One new building out for bid is Montefiore Academy, which began the 2015-16 school year with zero students enrolled before being shut down. The former Burnham Goldsmith School building is also up for sale, as is a closed administration building and about a half-dozen other lots across the city.
---
Five other schools have been repurposed to meet the city's other "programmatic needs," including the Pope School, which had been targeted by the Legacy Charter School as a possible space for expansion in 2014.
Illinois Network of Charter Schools President Andrew Broy said charters in the past have been informed they had submitted top bids for CPS buildings, but they were unsuccessful in purchasing the properties after the district became unresponsive.
Former CPS CEO Barbara Byrd-Bennett, who led the district during the 2013 School Actions, made a promise at the time that shuttered schools would not be taken over by charters following community pushback against the idea of private operators taking over public school buildings.
On Thursday, the district said it has included language in the bid solicitation this time around prohibiting the properties from being used for K-12 charters.
"Given the district's current fiscal challenges and the simple reality that vacant buildings are bad for neighborhoods, charter public schools should not be discriminated against in access to public facilities," Broy said in a statement. "Allowing charter public schools to purchase CPS facilities will allow the district to invest more resources into Chicago neighborhoods and schools instead of maintaining empty buildings."
After working to help aldermen identify preferred uses for the shuttered buildings, the district says it has placed the remaining 30 School Action sites back on the market to hasten the repurposing process.
Thursday's announcement also comes as the district is working to fill a $215 million hole in its 2017 budget created when Gov. Bruce Rauner vetoed a bill last month that would have given that money to CPS to help cover its pension payments.
The board has already twice approved this year's CPS budget, but a third vote will likely be necessary in order to reconcile the lost state funding.
"I expect the state will fill its promise and keep its word and provide the necessary funding for Chicago children," Board President Frank Clark said during a December meeting. "If, for whatever reason, the unthinkable occurs, we are prepared to deal with an amended budget at our next regular board meeting in late January."
This district, though, says it is simply looking to move forward with its ongoing building repurposing process. 
Bids for all listed properties are due by March 13. The district says it will negotiate with the two top bidders for each site and will consult with city aldermen before making any final sales.
Follow Matt Masterson on Twitter: @ByMattMasterson
---
Related stories: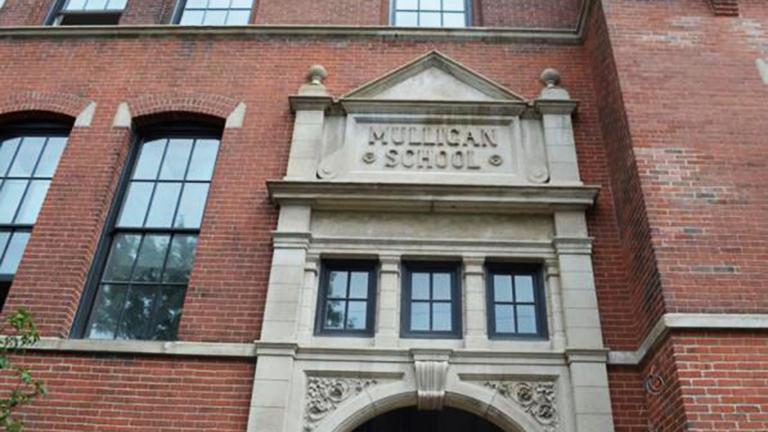 Former CPS Buildings Getting New Life As Residential Apartments
Sept. 9: Shuttered classrooms and long-closed gymnasiums will soon give way to multi-bedroom suites and rooftop decks overlooking the city skyline.
---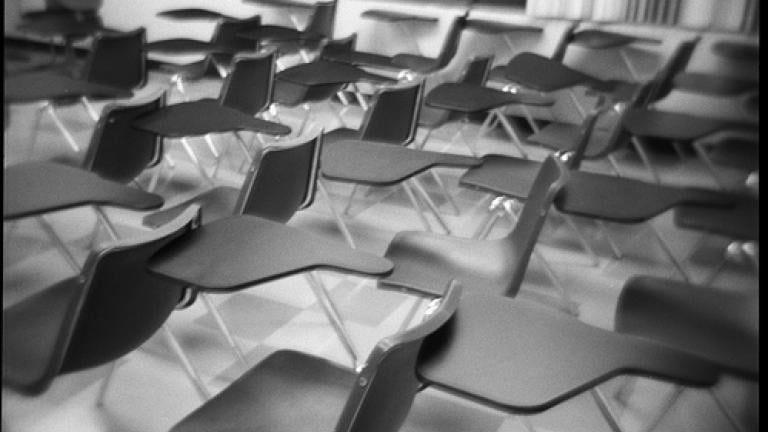 Impact of School Closures
Jan. 22, 2015: The University of Chicago Consortium on Chicago School Research details how students were impacted by the decision to close 50 elementary schools in May 2013.
---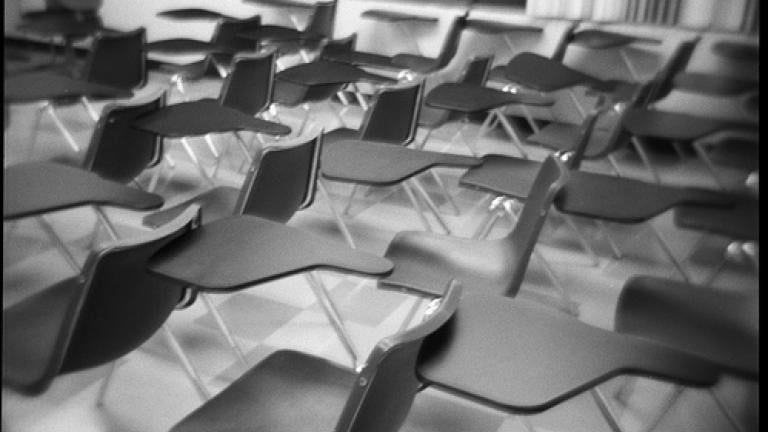 Closed School Buildings
March 26, 2014: Just three of the nearly 50 school buildings closed by Chicago Public Schools last year are now occupied again, though CPS says charter schools could move into the closed buildings if the community approves.
---