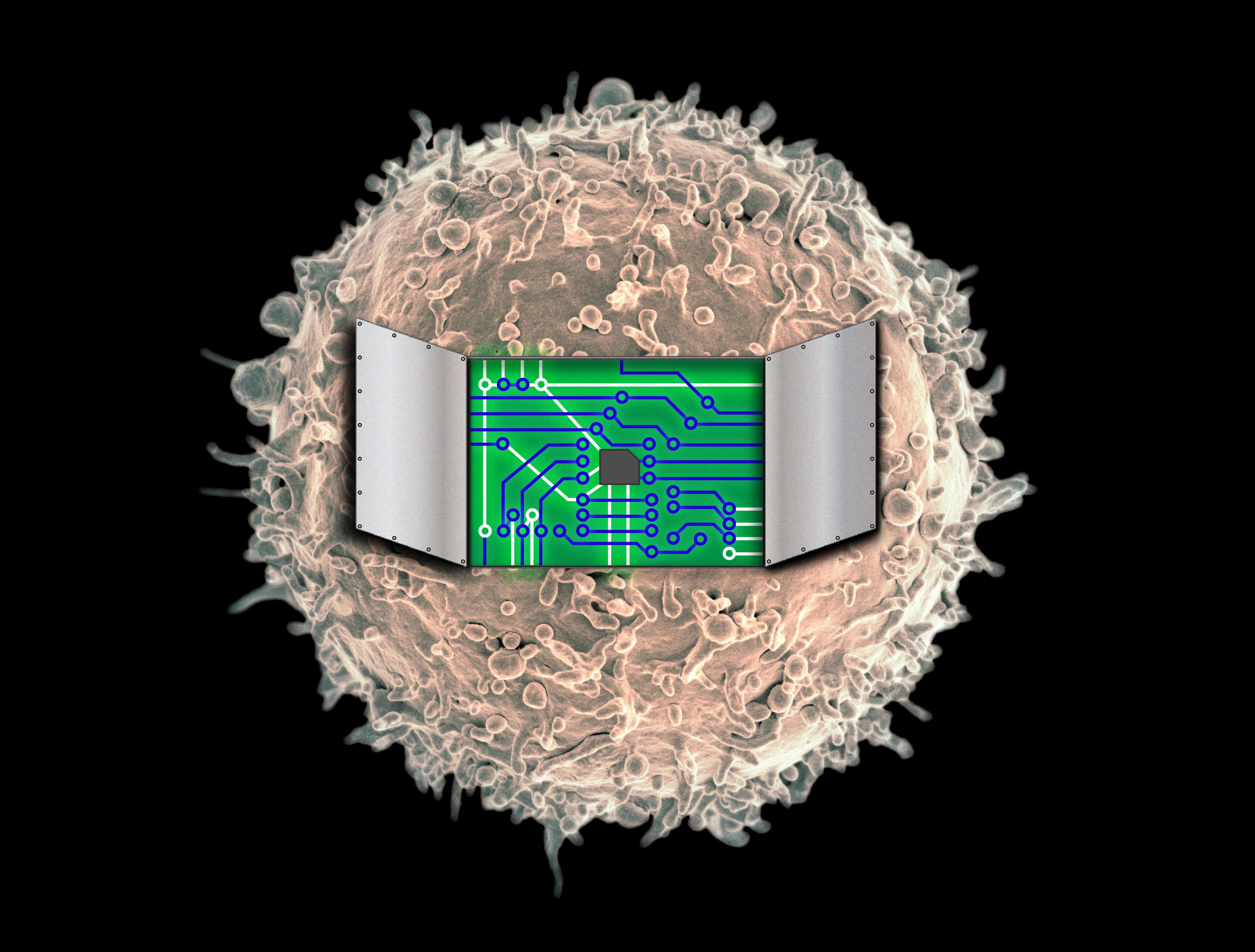 Northwestern University synthetic biologists have developed a technology for engineering customized immune cells to build programmable therapeutics. (Image: Joshua Leonard, Kelly Schwarz / Northwestern University. Cell image: NIAID/NIH / Flickr)
A new study offers a possible look at the future of fighting cancer and other diseases that suppress the immune system.
Researchers at Northwestern University spent three years developing a method to genetically rewire cells to attack cancer cells rather than be suppressed by them.
Cancer's ability to suppress the immune system is a "challenging barrier in efforts to try and harness the immune system to treat cancer," said Joshua Leonard, associate professor of chemical and biological engineering at Northwestern University.
Past research has shown that immune system stimulants can be injected into the body to activate cells and overcome immunosuppression. However, the process can lead to a host of side effects including blood poisoning, sepsis and inflammation, according to Leonard, because these stimulants lead to cells being activated throughout the body, rather than targeting specific cells.
"What you want is just to activate the immune cells that are sitting next to the cancer," Leonard said. "There was just no way to do that with standard or existing drug delivery technologies."
Because scientists can't control where all of the cells travel in the body, they chose to focus on creating a mechanism that would activate a cell only when it's near a tumor.
When cancer is present in the body it emits specific proteins that can manipulate and suppress the immune response. Researchers genetically engineered changes to the input and output of T cells, a specific type of white blood cell, to only activate an immune response when cells detected a specific tumor-derived protein found in many types of tumor.
Researchers were "thrilled" when the genetically rewired cells activated an immune response when they sensed the tumor-derived protein in a culture, Leonard said. "That's exactly what we wanted to see."
The study was published Monday in the journal Nature Chemical Biology. According to Leonard, studies in animal models have started and are ongoing.
While this particular study examined how rewired cells could be used in targeted cancer immunotherapy, Leonard and his colleagues are interested in exploring how cell rewiring could be used to treat other conditions that are "the consequence of the immune system being a little out of balance," like chronic inflammation, he said. 
Scientists developed the method in such a way that it could be customized per each researcher's needs. Leonard likens the development of the rewiring technique to that of an operating system.
"If you're developing an operating system, a lot of times you're developing an operating system that works well [and] if you do that well then all different kinds of people can pick it up and use it for their own applications," he said. "That's really the spirit of what we're doing."
Follow Kristen Thometz on Twitter: @kristenthometz
---
Related stories: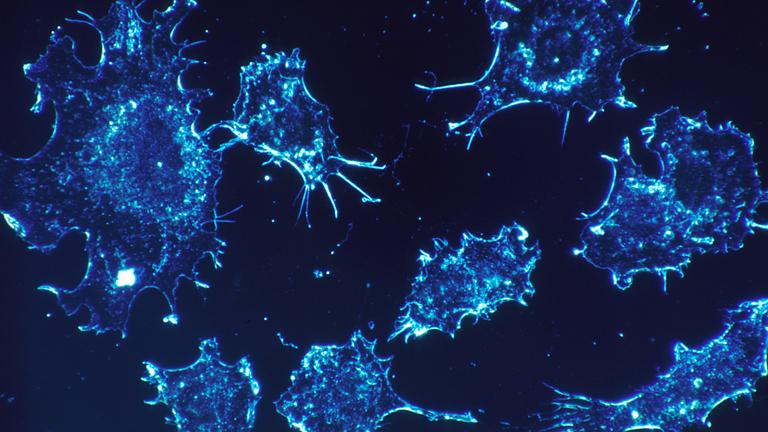 U of C Researchers Develop Therapy to Treat Lethal Cancers
Sept. 21: A new form of cancer treatment developed by University of Chicago scientists was so effective in studies that one researcher said it'd be a "breakthrough" if it were replicated in humans.
---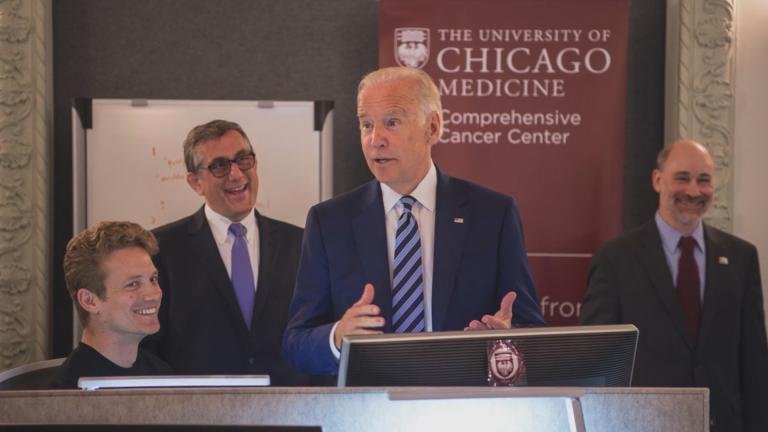 Harnessing the Power of Big Data in Fight Against Cancer
Sept. 8: The Cancer Moonshot initiative being led by Vice President Joe Biden aims to accelerate the pace of cancer research and the development of new treatments. 
---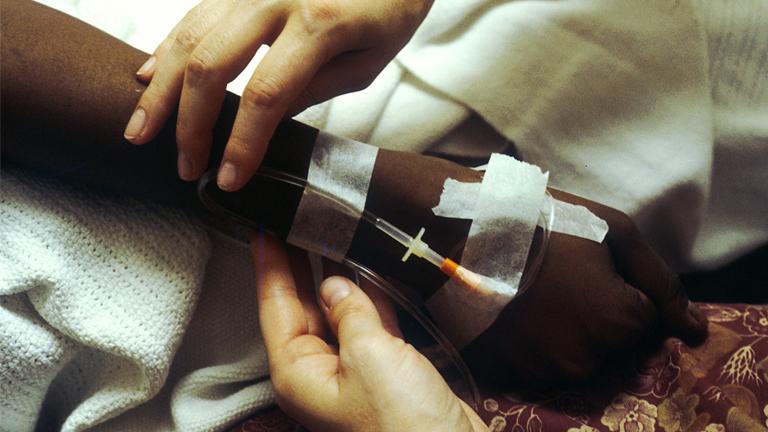 Chemotherapy Has Long-Lasting Effects on Cognition, Study Finds
Sept. 7: Breast cancer patients and survivors often report forgetfulness and difficulty focusing after chemotherapy. 
---