Starting this spring, high school baseball pitchers will be limited to throwing 105 pitches in a game, according to guidelines adopted by the Illinois High School Association.
The pitch count limit is slightly less than the 115 limit proposed under guidelines developed by the IHSA Baseball Advisory Committee and Sports Medicine Advisory Committee.
The IHSA Board of Directors approved the pitch count guidelines Monday after soliciting feedback from members in November. The approved guidelines closely resemble the guidelines recommended in August, with the most notable change being the limit on pitches per game, according to an IHSA news release.
The guidelines set limits on the number of pitches a player could throw per game, and outline rest schedules and weekly pitching caps based on the number of pitches thrown in an effort to curb throwing-related injuries.
Dr. Preston Wolin, an orthopedic surgeon and director of sports medicine at Weiss Memorial Hospital, helped develop the initial pitch count guidelines and said they "will go a long way."
"I think this will have an effect on fatigue, and we know fatigue is a major factor in the development of injuries and the extent that we can diminish fatigue, I think that will have an effect on the incidence of injuries," he said.
Over the past decade Wolin said he's seen "an explosion" in the incidence of young baseball players with injuries to their upper extremities – mainly shoulder and elbow injuries. He says the IHSA pitch count guidelines will help curb those injuries.
"It's going to take several years, I think, until we can accumulate enough data to show it," he said. "If we can limit the number of exposures for a young pitcher, we can make the game a more enjoyable experience."
The approved guidelines also require teams to keep track of pitches thrown by their pitchers as well as their opponents.
According to an IHSA news release, the organization is developing a process for schools to submit their game-by-game pitch counts via the IHSA website. 
The release also states that a violation of the policy could result in a forfeiture and that all violations will be reviewed on a case-by-case basis by the IHSA executive director.
Since the implementation will "largely be on the honor system," it was important to get coaches on board, Wolin said.
"If you make an edict about rules coaches will follow it, but what happened here was really a meeting of the minds," he added.  "I really applaud all the hard work that everyone put into this – the baseball coaches, the board, the administration, the Baseball Advisory Committee and Sports Medicine Advisory Committee."
Follow Kristen Thometz on Twitter: @kristenthometz
---
Related stories:
IHSA to Hold Meetings on Pitch Count Limits
Oct. 13: The Illinois High School Association wants to hear from school principals and athletic directors before voting on proposed pitch count guidelines. 
---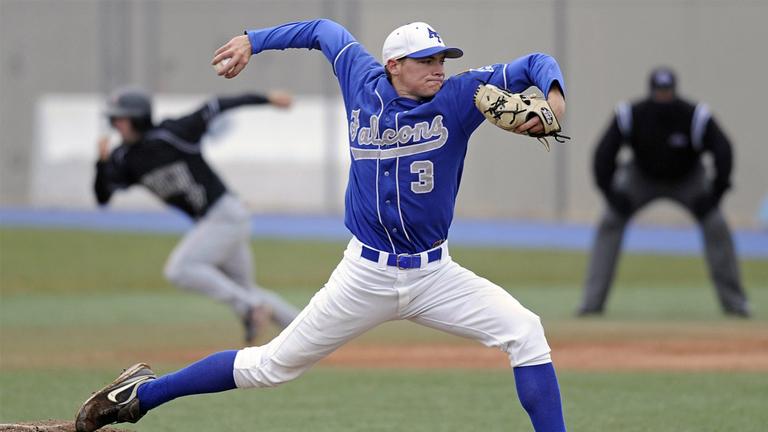 IHSA Proposing Pitch Count Limits to Curb Pitcher Injuries
Sept. 15: As speculation around the Chicago Cubs making a World Series appearance reaches a fever pitch, the Illinois High School Association is proposing pitch count limits for its athletes in an effort to curb throwing-related injuries. 
---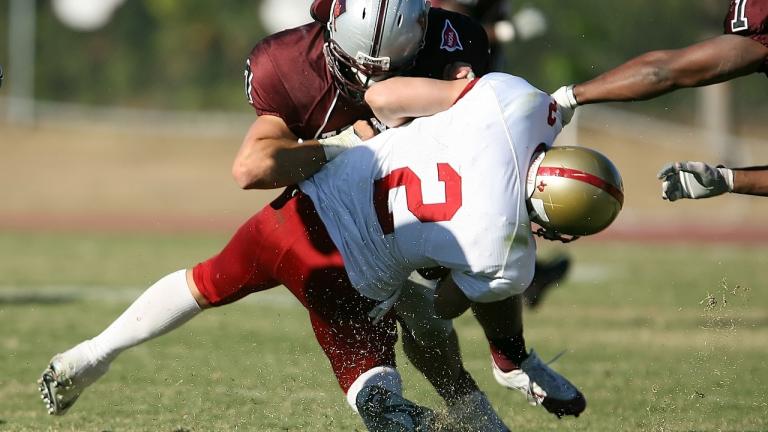 NFL Players' Careers Most Impacted by Certain Knee Injuries
Sept. 9: The Chicago Bears open the season Sunday with several players sidelined by injuries. A new study analyzing common orthopedic surgeries NFL players receive could shed some light onto when fans can expect them back.
---