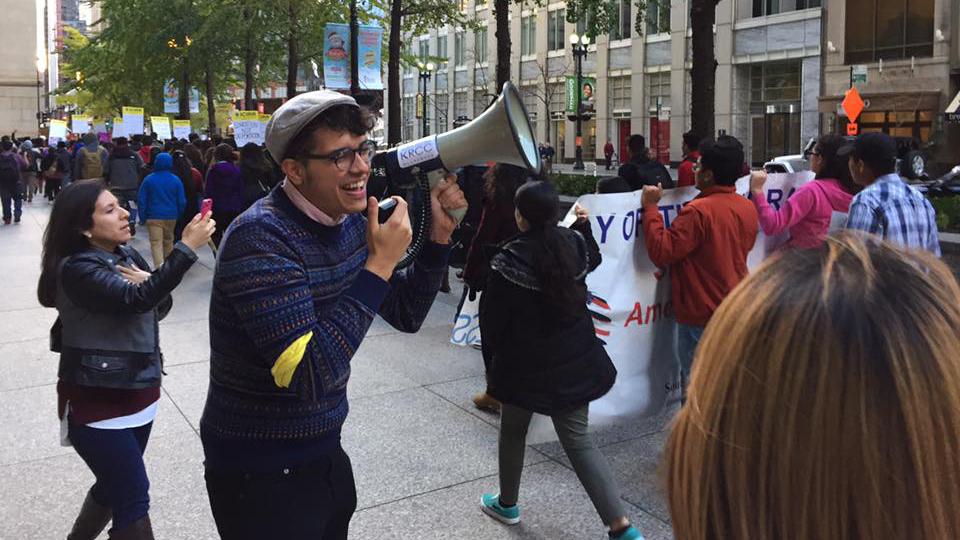 Mateo Uribe Rios leads student activists in a march from the Chicago Temple to the Thompson Center on Nov. 11. (Courtesy of Debbie Patiño)
Best friends Gabby Mandujano and Debbie Patiño grew up in Carpentersville, a small suburb about 40 miles northwest of Chicago. The two connected over their Mexican heritage and spent summers exploring their hometown and going on camping trips.
But while preparing for college, their differences came into sharper focus. Patiño was born in the U.S., while Mandujano is living in the country without legal permission. She came to the U.S. from Mexico with her family in 2000, at age 7, and is staying in the country under the Deferred Action for Childhood Arrivals program, or DACA.
Both girls worked in high school to save money for college (under DACA, Mandujano is allowed to work). Patiño worked part time and was able to apply for grants and scholarships, while Mandujano worked full time at a grocery store, often to the detriment of her physical and mental health, she says. But she knew she needed to save: In Illinois, immigrants living in the country illegally are ineligible to receive federal or state financial aid to four-year public universities.
"It was like a never-ending cycle," Mandujano said. "I saw everyone in my family working so hard, I felt like I needed to work, too. My parents always told me that I have to go to school. That's why we're here."
In 2011, Patiño was accepted to the President's Award Program at the University of Illinois at Chicago, which provided her with $5,000 per year in financial aid. No such relief was available to Mandujano, and despite her savings, most four-year universities in the state were still out of reach. She decided to attend Elgin Community College and enrolled as a part-time student so she could continue to work.
Some relief may be on the way for Mandujano and other students seeking financial assistance who entered the country illegally. Senate Bill 2196, also known as the Student Access to College and Career-Education for Statewide Success (ACCESS) Bill, would allow (though not require) four-year public universities in Illinois to offer institutional financial aid to all eligible recipients on a competitive basis, regardless of immigration status.
In Illinois, students living in the country illegally have access to in-state tuition and are eligible to apply for scholarships provided by the privately funded Illinois Dream Fund. But due to limited resources and the high number of applicants, financial aid through the fund is allocated to about 2 percent of all applicants, according to Martin Torres, associate director of the Latino Policy Forum, a Chicago-based organization that promotes legislation affecting the Latino community.

"I keep trying to tell myself that you're doing this for a reason, you've come this far, don't stop now."
–Gabby Mandujano
---
The student access bill is backed by all nine public universities in the state, as well as Chicago Mayor Rahm Emanuel and Cook County Board President Toni Preckwinkle. If passed, Illinois would join the ranks of California, Minnesota, New Mexico, Texas and Washington – all states with similar legislation.
The genesis of the bill came in 2014 from members of the UIC student group, the Fearless Undocumented Alliance, who urged the school's then-President Robert Easter to increase scholarships and grants to students who, like Mandujano, came to the country illegally. Easter, followed by succeeding UIC President Tim Killeen, tasked a legislative team with drafting the bill.  
In fall 2015, the legislation was presented to lawmakers. At the time, the bill included a provision that would give students access to the taxpayer-funded Monetary Award Program, commonly known as MAP grants, which serves low-income Illinois residents.
But support for the bill was overshadowed by the state's budget impasse, during which funding for higher education financial assistant programs, including MAP, were frozen.
"In terms of timing, that was the worst possible time to pass a bill like that because there still hasn't been a real budget in over 18 months," Torres said. "These MAP grants haven't been funded at a level they should be, so to expand the money for that particular program at the time was too much of an issue to overcome."
State representatives then met with a growing coalition of student advocates from several state universities and agreed to amend the bill and remove the MAP grants provision. The modified bill eventually passed in the Senate in April and is currently being pushed for a vote in the House.
But some lawmakers are concerned the bill will decrease financial aid options for U.S. citizens.
"It would become a competition for public universities' funds between those who are legal and then those who are illegal citizens," Sen. Kyle McCarter (R-Lebanon), who voted against the bill, said during a Senate committee hearing in April. "You're putting more people into the pool that are going to want to qualify for a limited amount of funds."
According to the Latino Policy Forum, of the 144,000 students attending four-year public universities in Illinois, approximately 1,500 (1 percent) live in the country illegally. Torres argues that because the bill does not require universities to provide added financial aid to these students it would not create more fiscal responsibility or entitlement programs for the state.
"If you're a U.S. citizen, you're already competing with 99 percent of your peers in terms of financial aid opportunities," he said. "This other one percent isn't going to alter the landscape of competition in any meaningful way. It's not a mandate on universities; they would have to choose do to this."
Torres, whose organization has helped advocate for the legislation, says the bill's momentum can be attributed to student advocates across the state who have fought for the bill for the last two years.
"They have learned how government works, how to organize, and how to talk to decision makers," he said. "They have spoken at press conferences, testified at hearings, and met with legislative leaders. Just the process of advocating for legislation has been a tremendous growth curve for students."
Last week, about 90 students, education leaders and elected officials converged on the state capitol to push for a House vote on the bill. Patiño helped organize the action and presented staff at the governor's office with over 2,000 signatures in support of the legislation. Student advocates held signs while chants of "undocumented, unafraid" echoed through the halls of the chamber. The bill did not get a vote, but advocates will be pushing again before the end of the legislative session on Nov. 30.
Patiño feels the student access bill is a "signifying hope" after the election of Donald Trump, who has vowed to deport undocumented immigrants and remove federal protections such as DACA and DAPA.
Rep. Elizabeth Hernandez, co-sponsor of the legislation, says the bill has taken on "symbolic meaning" and will "give insight into what direction Illinois is going to be moving in terms of immigration."
"Are we going to continue to be the state that is friendly and embracing and welcoming, or are we going to take the step backwards and base it on the rhetoric that we've been hearing during the presidential elections?" she asked. "People are unsettled and a bill like this could be calming."
Mandujano hopes the calm comes soon. She's now a student at Northern Illinois University and plans to become a teacher. Tuition costs roughly $7,500 per semester, which leaves her feeling overwhelmed. She hopes to graduate in December 2018. 
"I keep trying to tell myself that you're doing this for a reason, you've come this far, don't stop now," Mandujano said. "But it's terrible, it's killing me."
Follow Reuben Unrau on Twitter: @reubenunrau
---
Related stories: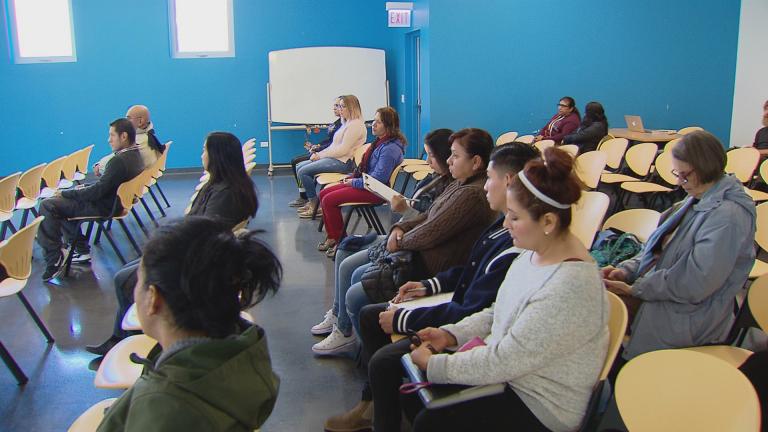 DACA Recipients Fear the Future Under Trump
Nov. 17: As inauguration day grows closer, so does the fear for some young immigrants that their status in the U.S. will be revoked.
---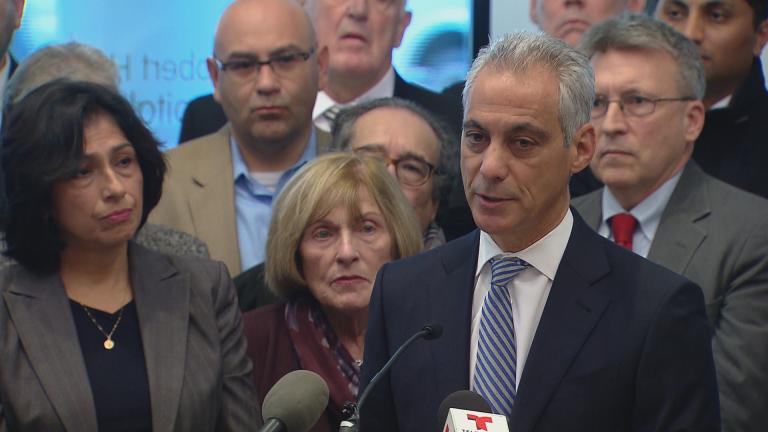 Mayor: Chicago to Remain a Sanctuary City for Immigrants
Nov. 14: In the wake of Donald Trump's election, mental health officials say a growing "public health crisis" has emerged. Meanwhile, Mayor Rahm Emanuel assures immigrants that Chicago will remain a sanctuary city.
---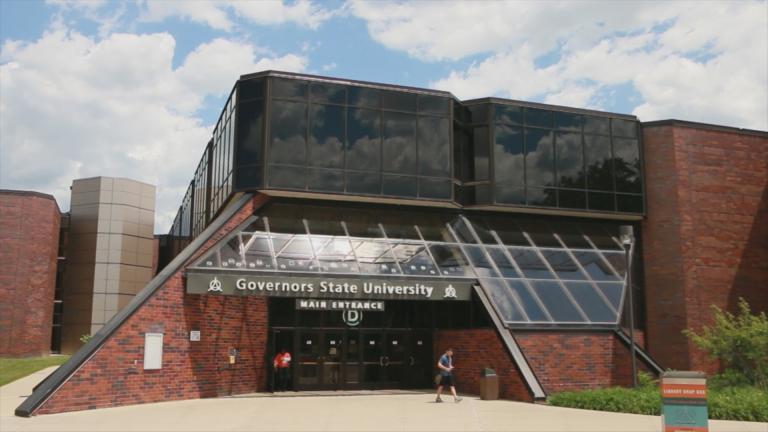 University Presidents Speak Out on State Stopgap Budget
Nov. 2: The presidents of four state universities discuss the ongoing impact of Illinois' budget crisis.
---