Hairdressers to Help Recognize Signs of Domestic Violence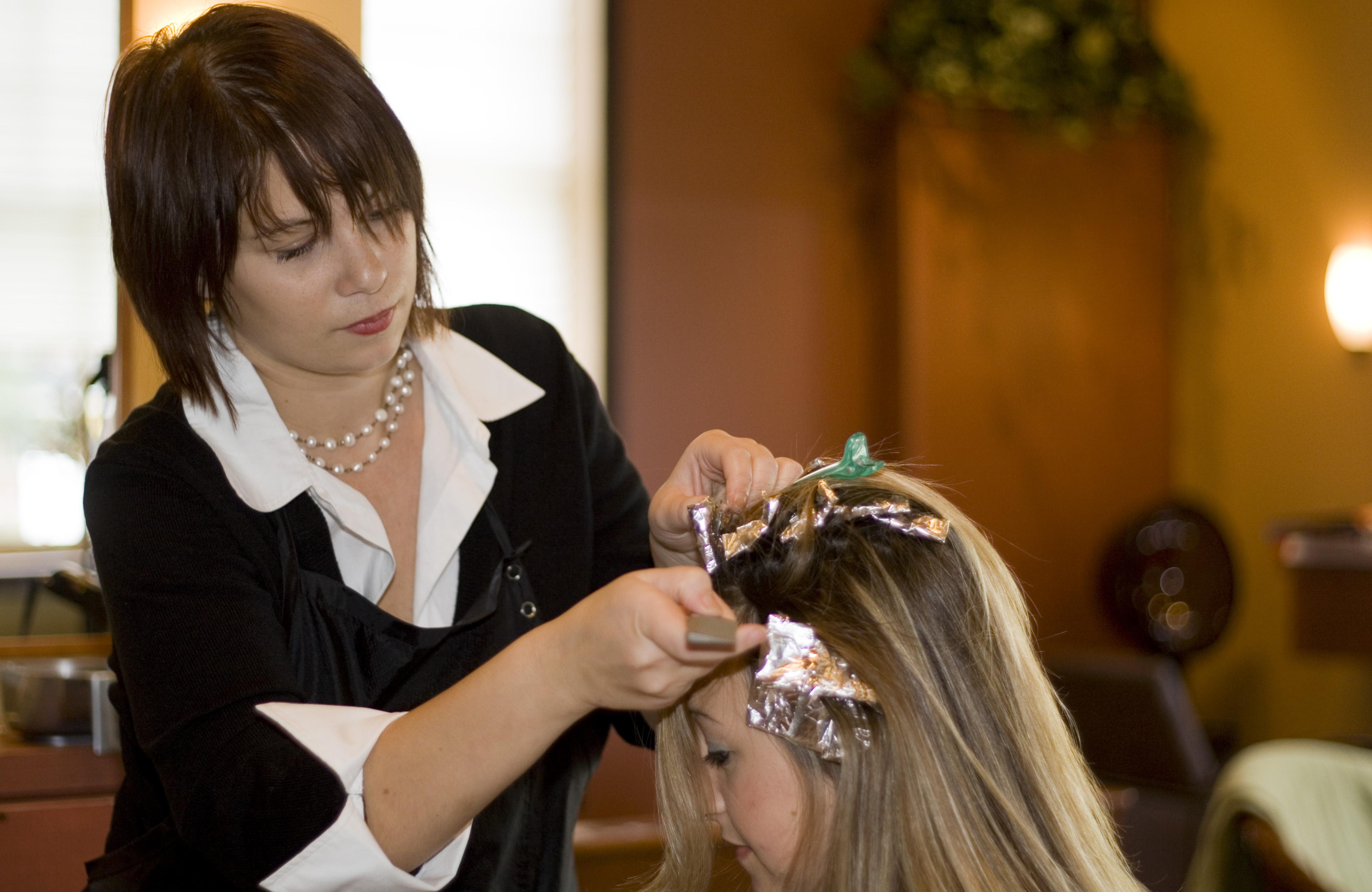 "I think this might be able to change people's lives. If you change one person's life, it's worth it," Kristie Paskvan, founder of Chicago Says No More, said of the new law. (Dean Wissing / Wikimedia Commons)
Starting Jan. 1, cosmetologists working in Illinois will be required to learn how to recognize signs of domestic violence and sexual assault.
Cosmetologists often develop intimate relationships with their clients, said state Sen. Bill Cunningham, one of the bill's sponsors. Because they spend a lot of one-on-one time together on a regular basis, such visits may provide women with "an opportune time to unburden themselves of some pretty horrible experiences," he said.
Cunningham's wife worked as a hairdresser while in college and said she had clients who were abused by their husbands and boyfriends. "Oftentimes she felt she was in a tough position because she wanted to help those individuals but didn't really know what to do besides provide some reassuring words," Cunningham said.
Under the law, which amends the Barber, Cosmetology, Esthetics Hair Braiding and Nail Technology Act of 1985, cosmetologists will receive one hour of training focused on domestic violence and sexual assault awareness as part of their continuing education when they renew their licenses.
"I think Illinois is the first state to pass a law mandating this training," said Kristie Paskvan, founder of the domestic violence and sexual assault awareness group Chicago Says No More. "I think this might be able to change people's lives."
Chicago Says No More and Cosmetologists Chicago, a local professional association representing more than 14,000 salon professionals, developed the curriculum, which teaches cosmetologists how to recognize signs of various types of domestic violence.
"Some signs aren't going to be there, and sometimes it's not physical," Paskvan said of domestic violence.
Abuse can be physical, emotional or financial, Paskvan said. During a training session held during an industry show in March, an instructor talked about a client whose husband was financially controlling and "checked every receipt."
"She would go out and buy the biggest box of laundry detergent she could. Then she would return it and get the smallest box so she could have a little bit of money, because her husband wouldn't give her any money," said Paskvan, who attended the training session.
"Some signs aren't going to be there, and sometimes it's not physical. It could be people being withdrawn or really struggling with relationships."
In addition to teaching cosmetologists how to recognize signs of domestic violence, the curriculum "really walks through how to listen, support and connect with clients," Paskvan said. It also provides them with the tools and resources – primarily hotline numbers – to share with clients if they so choose.
While some cosmetologists may feel comfortable asking their clients about a noticeable bruise, for example, not all will. Similarly, not all clients may be willing to talk about them, Paskvan said. Some clients may simply want to talk about their issues and not take any action.
Cosmetologists are not legally required to take any action and aren't criminally or civilly liable if they hear about an incident of domestic violence from clients and don't take action, Cunningham said.  
"I think sometimes people don't look for help because they don't know where to go or they think they're alone or somehow to blame," Paskvan said. By supporting these people and connecting them with the resources, "they'll realize they're not alone and people care about them."
Follow Kristen Thometz on Twitter: @kristenthometz
---
Related stories: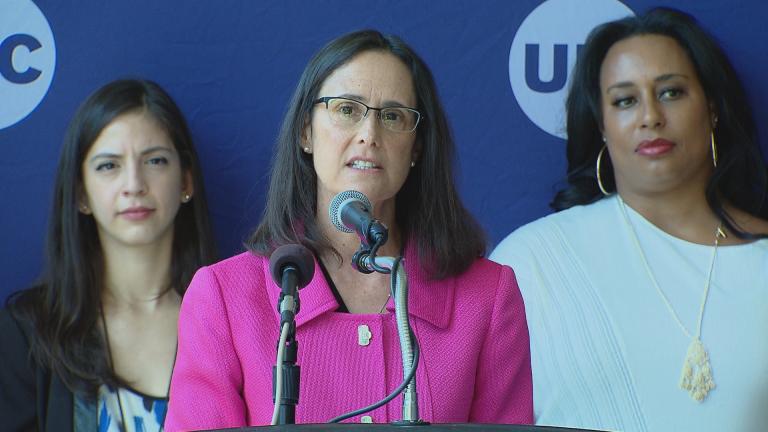 Federal Grant Helps Fund New Illinois Sexual Assault Law
Oct. 11: The Illinois Attorney General's office announced last week a $750,000, three-year grant from the U.S. Department of Justice that will help fund a new program that aims to improve the state's response to sexual assault crimes.
---
#MoreThanMean Highlights Online Abuse Women Face
May 2: A new video featuring two local journalists unveils the hostility some female sports reporters face online. One of the journalists, Julie DiCaro, joins us to talk about the attacks she faces and how she fights back.
---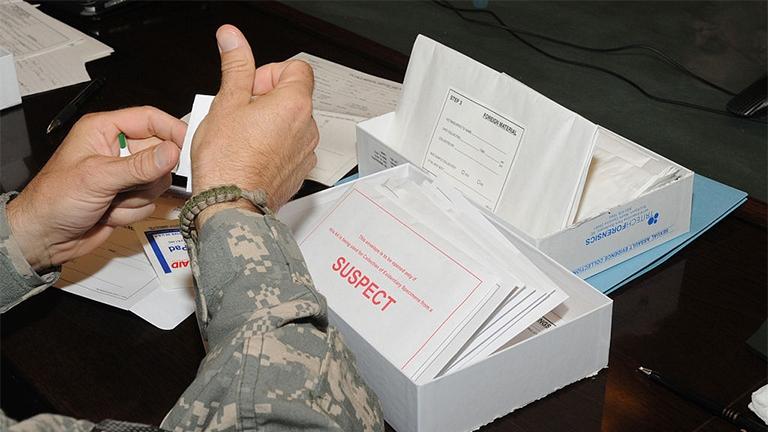 New Illinois Law Aims to Improve Response to Sexual Assault
Aug. 19: A yearlong review of the state's response to reports of sexual assault has resulted in a new law that aims to improve the process of investigation and offer better support for survivors.
---