Protesters filled the streets in the days following Joshua Beal's shooting death in Mount Greenwood last month. (Chicago Tonight)
Parents of former Marist High School seniors expelled over a racist text message are suing the school, claiming the students are being used as "scapegoats" in response to growing social media pressure and criticism over the incident.
The fathers of two girls who were kicked out of the Mount Greenwood neighborhood Catholic school filed suit in Cook County Circuit Court this week seeking more than $1 million each in damages, claiming their reputations have been severely damaged after being "portrayed as racists."
"Plaintiffs are being maligned, labeled as racist and used as scapegoats by Marist to respond to an array of social media criticisms and media pressure created in large part by Marist High School itself by failing to monitor and administer its Face Book (sic) and Twitter accounts," a case complaint filed by the plaintiffs' attorney Steven Glink states.
Document: Read the complaint The case was filed anonymously Monday and the names of both the students and their parents are not included in the complaint.
It does however list Marist High School Principal Larry Tucker and Dean of Discipline Beth O'Neill as defendants in the case. A Marist spokeswoman declined to answer questions Tuesday and said the school will not comment on any ongoing litigation.
The incident in question stems from the shooting death of Joshua Beal, a 25-year-old black man, last month by an off-duty Chicago Police officer in Mount Greenwood. That killing sparked a wave of protests in the predominantly white, Irish Catholic neighborhood on Chicago's South Side by groups including Black Lives Matter.
During the protests, a member of a group chat the plaintiffs were included in allegedly shared a tweet which stated members of the Gangster Disciples street gang were planning to come into Mount Greenwood and kill white people in retaliation for Beal's shooting.
One of the girls then messaged "I F------ HATE N------," to which another girl responded "same."
Those messages quickly garnered social media attention after another student took a screenshot, which was later posted on the school's official Facebook and Twitter accounts. Marist was forced to cancel classes on Nov. 11 after protests were planned near the school.
The girls had been included on a religious retreat organized through the school, known as Kairos, during which time they were told all comments they made would be kept private. That retreat ran from Sept. 27-30 – more than a month before Beal was killed and the messages were sent – but the 30-plus Kairos participants continued communicating in a message group where the above mentioned texts were sent.
In the complaint, Glink does not dispute that the girls sent those messages, but says instead that the school breached a student handbook contract with the plaintiffs and invaded their privacy by posting messages the girls had believed would remain confidential.
"In response to these provocative comments," the complaint states, regarding the Gangster Disciples tweet, "plaintiffs and some of their friends made private comments on the Kairos program group text others believed to be racially insensitive."
School officials responded days later to what it called a "racially charged post," saying they were devastated by the situation and noting disciplinary action would be taken.
"Marist is a diverse community, made better and stronger by that diversity," the Marist statement reads. "As a school community, we continually work so that each student feels welcome, valued, and safe."
The plaintiffs are two of five students who were expelled from Marist over the incident. A student-organized petition on Petitionbuzz.org seeking to overturn those expulsions has received nearly 5,700 signitures as of Tuesday morning.
Glink also referenced a 2014 incident in which a black student at Marist posted a tweet advocating the killing of white people. But in that case, according to the complaint, the school took no disciplinary action and instead "counseled" the student about his actions.
"Plaintiffs' discipline by defendants is grossly disproportional to the African American student's consequences for his comments," the complaint states. "By comparison, the comments made by the minor plaintiffs were, at most, racially insensitive."
Court records show the case is scheduled for a management call April 4, 2017. In addition to $1 million in damages for invasion of privacy, the plaintiffs are also seeking attorney's fees, statutory damages and $65,000 in tuition reimbursement.
Follow Matt Masterson on Twitter: @byMattMasterson
---
Related stories: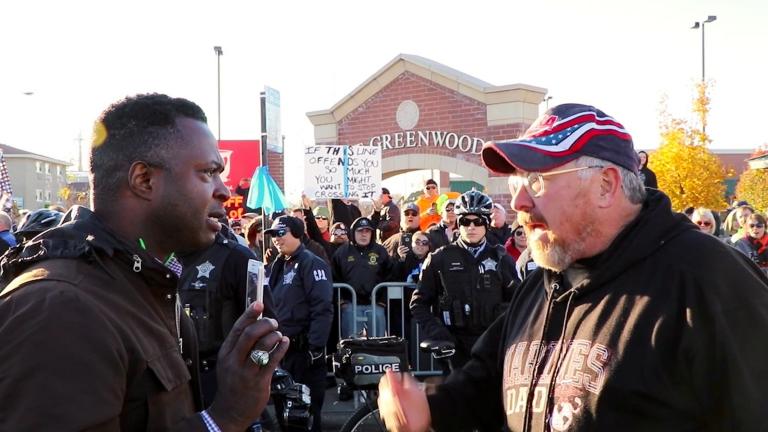 Tensions Flare Between Protesters and Residents in Mount Greenwood
Nov. 21: What's being done to quell friction in one South Side community following the fatal police-involved shooting of a 25-year-old African-American man.
---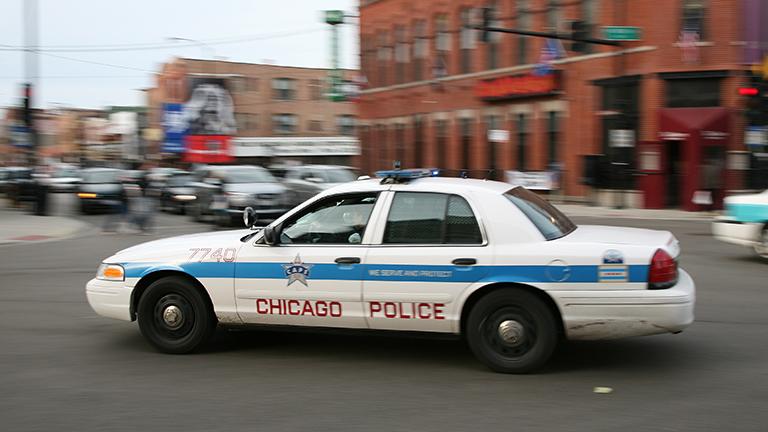 Marist High School Cancels Classes Amid Concerns of Mount Greenwood Protests
Nov. 11: School officials cited student safety concerns in canceling classes Friday after the local Black Lives Matter chapter had scheduled a protest nearby.
---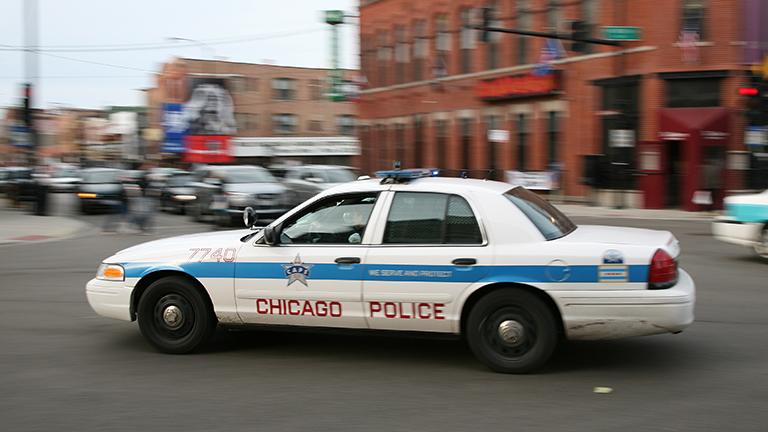 Tensions High After Fatal Weekend Shooting in Mount Greenwood
Nov. 7: WBEZ reporter Shannon Heffernan joins us with the latest on the fatal police-involved shooting of 25-year-old Joshua Beal.
---