Cook County Sheriff Thomas Dart and leaders from religious and minority communities announce a new hotline for reporting incidents of discrimination. (Chicago Tonight)
In response to a recent surge in the number of hate crimes reported nationwide, Cook County Sheriff Thomas Dart has launched a hotline for reporting incidents of discrimination.
The 24-hour service is available to anyone who feels targeted based on their religion, race, nationality or sexual orientation.
At a news conference Thursday, Dart said he was compelled to create the hotline serivce after analyzing FBI data that showed a "steady increase in the number of hate crimes." 
The FBI tallied 5,850 hate crime incidents in its Hate Crime Statistics, 2015 report – an increase of more than 6 percent compared to the 5,462 incidents in 2014. Attacks against Muslims saw the sharpest spike with a 67-percent rise in such crimes between 2014 and 2015, according to an analysis of the data by the New York Times. Last year, 257 anti-Islamic hate crimes were reported, the most since the aftermath of the 9/11 attacks. 
"We're not going to solve all the problems, but we want people to know that they do not need to live in fear," said Dart at the press conference. "If they are in fear because of their race, religion or orientation, they have a place to go to. They can call this number, we will work with them, we can connect them with local law enforcement agencies, we'll connect them with legal aid if that's what they need, and that they're not alone."
Officials at the Cook County Sheriff's Office will receive the calls and assist in connecting callers with law enforcement, legal services or other necessary agencies.
"We will make sure that fear is not going to be something that is going to be tolerated," Dart said.
The sheriff was accompanied Thursday by leaders of local religious and minority communities who told stories of discrimination and expressed their support for the service.
Seema Imam, associate professor of education at National Louis University, said "the starting point for a climate of fear" began in 2001 after the 9/11 attacks. As a Muslim, she recalled being spat at, sworn at and almost forced off the road by angry drivers because of her religion. Recently, she says, her fear has been renewed. A new report by the Southern Poverty Law Center cites 867 hate incidents in the 10 days after the presidential election.
"There is a great deal of misunderstanding and miseducation and it has created a very dangerous situation," Imam said. "I don't want to go to work or send my kids to school feeling this tremendous fear. I don't want to think of someone standing behind me about to pull off my hijab. The values of Islam are very closely tied with the values of America."
Cook County residents can contact the hotline by calling 773-674-4357, though Dart advises those who feel they are in immediate danger to call 911.
In launching the hotline, Chicago joins New York and Massachusetts, states which have recently implemented their own hotlines to address incidents of hate crimes. 
"The Chicago area has always drawn its greatest strength from the hard work and dedication of religious and immigrant groups," Dart said in a press release. "To protect the real strength of our community — diversity — we must stand up for these good people."
Follow Reuben Unrau on Twitter: @reubenunrau
---
Related stories: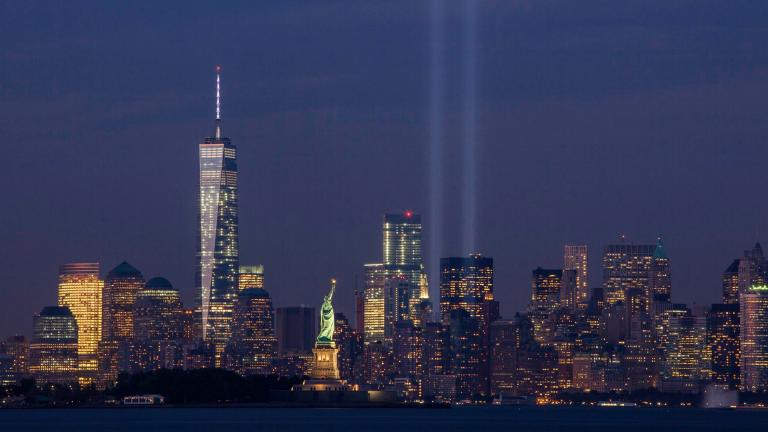 A Look at Muslims in the US 15 Years After 9/11
Sept. 12: As Muslims celebrate one of their holiest days and Americans commemorate the terrorist attacks of 9/11, a look at how Muslims in the U.S. have been treated over the last 15 years.
---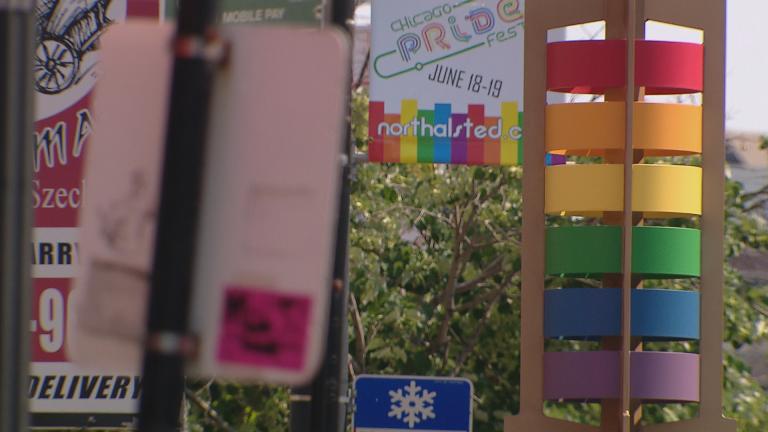 Global Show of Support for LGBTQ Community After Orlando Club Attack
June 14: Members of Chicago's Muslim and LGBTQ communities are grappling with the fallout from Sunday's attack. We speak with a local Muslim interfaith youth leader and a former employee of Pulse.
---
President Obama Praises Local Leader in Calls for Religious Tolerance
Feb. 4: We speak with a Chicagoan who was one of 10 Muslim-Americans invited to sit down and talk with the president before he delivered a speech on religious tolerance.
---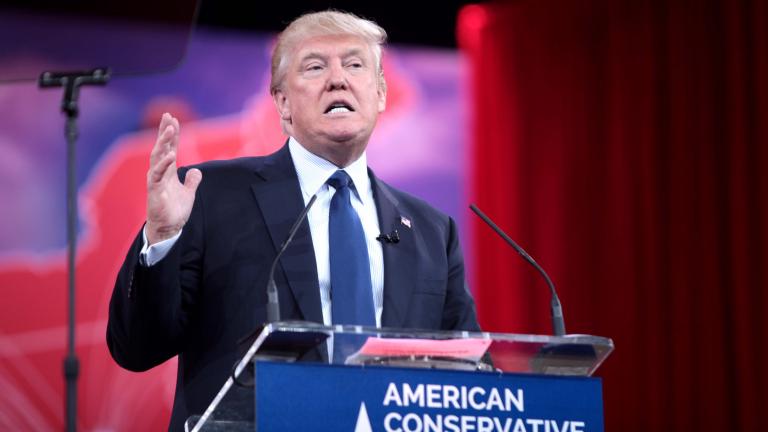 Donald Trump's Call for a Muslim Ban Provokes Heated Reactions
Dec. 10, 2015: We get local reactions to recent comments made by presidential candidate Donald Trump.
---