The horrific attack on Pulse, a popular gay nightclub in Orlando in which 49 people were killed and many more maimed, has left the nation and the LGBTQ community stunned.
Following the initial shock at the horror and scale of the crime there has been an outpouring of grief but also demonstrations of love, support and solidarity from all around the world for the victims of the attack.
Benjamin Di'Costa worked on and off as a dancer at Pulse nightclub between 2010 and 2012. He first learned of the attack early Sunday morning when he spotted a post on Pulse's Facebook page telling patrons to get out of the club "and keep running."
"I thought there was like a fire at the club or some technical difficulty at the club and that people needed to evacuate," Di'Costa said. "Over the period of about an hour or so I started to realize that there was a shooting … and after that I saw on the news that it was a mass shooting and that there were many injured and many potentially deceased."
Among those at the club were friends of Di'Costa, who now works as an HIV prevention coordinator at Chicago House. "I knew people who were already there that night. I knew people who go there on a weekly basis," he said.
Di'Costa lost 13 friends in the shooting. He said he has not come to terms with his loss, but that the outpouring of support for the LGBTQ community is helping.
"Last night I went to a vigil in Chicago and I felt for a time that I was able to start the process of healing and grieving," he said. "And to just see the display of support that we are all one family, that we are all connected."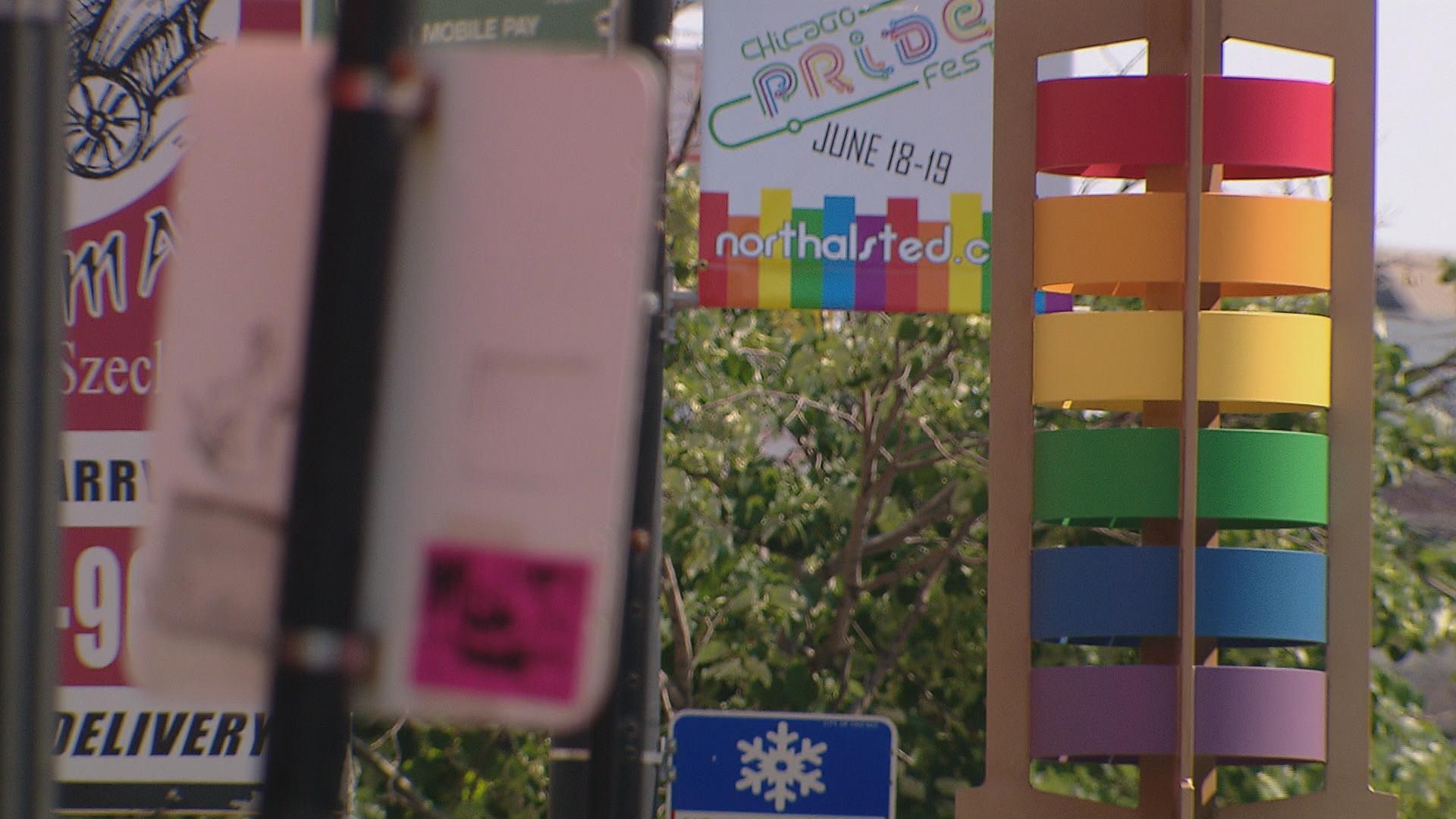 A sign promoting Chicago's annual Pride Fest is seen in Boystown a day after the Orlando mass shooting at a gay club. Mayor Rahm Emanuel said Monday that Chicago's celebration of pride will go on as planned.
The Muslim community is among those showing support.
"My Muslim friends right now, their hearts hurt for their gay friends," said Eboo Patel, the founder and president of the Chicago-based Interfaith Youth Core, which seeks to foster cooperation and understanding between faiths. "The Muslims that I know, what is on their minds – it's the holy month of Ramadan – it's a deep sense of grief they feel for the LGBT community that just lost 49 people and some 50 more injured."
Patel said he first thought of his nephew, a college student in Orlando, when he learned of Sunday's mass shooting. But once he was able to track him down (he was not at the club), his mind drifted to the tragic fates ahead for the family members of victims.
He recalls feeling increasingly sick and angry as details emerged about the shooting.
"If there's a deeper level of feeling sick to your stomach then mourning 50 people who could have been your friends who died, then it's mourning 50 people who could have been your friends killed by someone who prays in the same language that you do," he said.
Patel thinks the mental health of the shooter, identified as 29-year-old Omar Mateen, holds more weight than his stated allegiance to ISIS.
"I think in this specific case, the most salient dimension in this young man's personality is that he was psychologically unhinged and violent," Patel said. "This man, aside from pledging allegiance to ISIS, pledged allegiance to an organization that is at war with ISIS which is Hezbollah. So he couldn't figure out which side of the war he wanted to be on, his ex-wife talked about him as somebody who beat her frequently and viciously."
As to what makes extremist groups like ISIS attractive to someone like Mateen, Patel said the shooter "grafted a ready extremist ideology on to his extremely fragile, violent and unhinged personality."
For a group that works to foster interfaith dialogue, Patel said he's aware of the efforts to radicalize Americans and inspire these kinds of terror attacks. Helping children cultivate healthy identities as Muslims is one way to combat these radicalization efforts.
"There's no doubt that a small set of cancerous extremists who call themselves Muslims are proactive in seeking to reach out to young, impressionable and in some cases unstable people across the world. The best thing that we Muslims can do is to form our children with a healthy idea of Muslim identity that can make a positive contribution in America," he said.
Di'Costa says identity also plays a key role in the aftermath of the Pulse shooting.
"These victims and the people that are affected are having to involuntarily come out to their families," he said. "There is a fear that some of these families will not accept their children or bury their children due to their sexual orientation."
The gay community in Orlando was an extended family to Di'Costa when he first arrived, he said. "I myself was not out when I first moved to Orlando and they were like a family to me when I did not have a family to go home to."

Those wishing to make donations to victims of the Orlando shooting can visit gofundme.com/PulseVictimsFund and oneorlando.org.
---
Sign up for our morning newsletter to get all of our stories delivered to your mailbox each weekday.
---
Chicago Reacts to Orlando Mass Shooting
June 13: Chicago reacts to the mass shooting in Orlando that left a reported 49 dead. We have the latest as a vigil gets underway in Lakeview.
---