Chicago teen Vontate Stewart told Invisible Institute interviewers about his personal experiences with police. (Invisible Institute)
Chicago teen Vontate Stewart can recall the time he and his father were stopped by police officers for seemingly no reason as they walked to the store one afternoon.
"The police pulled up on the side of me and my dad and got out the car and put me and my father on the gate and started searching us and everything. And then my dad said, 'Why are you pulling me and my son over? I'm just walking with my son to the store.'
"And (the officer) said 'Y'all fit a description. You all look like y'all was on something or something. Like you all had something in your pockets or something.' So they searched us."
Stewart's experience was among dozens shared with the Invisible Institute, a locally-based nonprofit production company, which this week published a new report after spending five years talking with black Chicago high school students about their interactions with police.
In the paper, titled "Youth/Police Encounters on Chicago's South Side: Acknowledging the Realities," the teens reported an almost constant police presence in their lives and say they feel alienated by law enforcement after repeated stops and searches.
The report comes almost a year to the day following the release of footage showing Chicago Police Officer Jason Van Dyke shooting and killing 17-year-old Laquan McDonald on Pulaski Road.
But instead of focusing on high-profile cases of police abuse, the authors of this report – University of Chicago Law Professor Craig Futterman, Youth/Police Project Director Chaclyn Hunt and Invisible Institute Executive Director Jamie Kalven – looked at more "routine" encounters between police and black teens.
"Too often, public conversations about police accountability tend to exclude the important perspectives of young black people," Hunt said in a press release. "Yet they're the ones most affected by police practices. Every student we work with lives with the constant possibility of being stopped, searched and treated like a criminal."
In drafting the report, the authors say they simply listened to the students – all ages 14 to 18 – as they explained their various interactions with police.
One teen, Devin, said an officer held him in front of an oncoming train in an attempt to scare him after he and some friends were found walking nearby. Another, Bryanna, described her and three others being pulled over while driving in a funeral procession, saying they were forced to remove their jackets and stand in the snow as family members drove past.
Both those incidents resulted in "no tickets, arrests, or paperwork for anyone involved," according to the report.
"They're over you and you're under them," said Richard Porter, another of the teen participants quoted in the report. "Therefore, you don't matter. Their word will prevail over yours."
In looking at Chicago Police Department data sets ranging from 2001 to 2008 and 2011 to 2015, the Invisible Institute reported 96 percent of the more than 56,000 complaint allegations made against CPD officers during those periods were deemed "unsustained."
Only about 1,800 of those complaints led to actual discipline, according to that data, and in just seven cases were officers actually terminated for their conduct.
Many of the teens said that based on this information and their own experiences, they would be unlikely to call police even in the event of an actual emergency.
"It makes me feel angry," Stewart told the authors during a recorded interview. "Like, why are you stopping us? All this killing is going on, why you stopping us? We're innocent; we're actually going to our destination."
Instead of simply listing problems, the report does offer some possible solutions, including more police transparency along with a relationship built on "shared power and respect for the dignity of young black people."
Earlier this fall, the Chicago City Council approved the Civilian Office of Police Accountability, or COPA, which replaces an the city's Independent Police Review Authority with a new body that has the power to investigate police shootings and other alleged verbal, physical or sexual abuses.
That change is not expected to take place until next year, but protesters took to the streets downtown on Black Friday, criticizing COPA as "fake police accountability."
CPS Director of Community Affairs Robin Robinson says the department has begun doing everything it can to engage youth and bring about more positive relationships between officers and teens.
"There's probably not a more crucial challenge that I can think of," Robinson said. "It goes to the core of being able to keep the peace. You have no legitimacy if people don't trust you."
The department participates in "Bridging the Divide," a program run through the YMCA of Metro Chicago that allows for a dialogue between police and local youth. Robinson said CPD plans to spread that work through districts across the city, and hopes at some point to create its own youth advisory council.
"I think any kind of independent oversight is great and needed, but you also have to realize, it's not just what's required," she said. "We have to do what's right. And young people being disconnected from caring adults, from the resources that can help them, from decision making around their safety is not a good situation. That has to change."
The Invisible Institute report also suggests using video to hold individual officers accountable, investigating police misconduct and addressing patterns of abuse in black communities to try and rebuild relationships between black youth and police.
"When you think of Chicago – not Chicago downtown, but our area of Chicago – we feel like animals," teen Jamari said in the report. "They make us feel like animals in every way possible."
Follow Matt Masterson on Twitter: @ByMattMasterson
---
Related stories: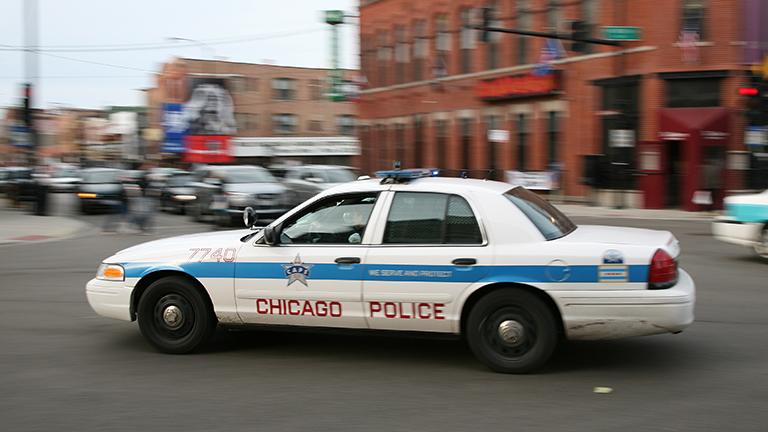 Tensions High After Fatal Weekend Shooting in Mount Greenwood
Nov. 7: WBEZ reporter Shannon Heffernan joins us with the latest on the fatal police-involved shooting of 25-year-old Joshua Beal.
---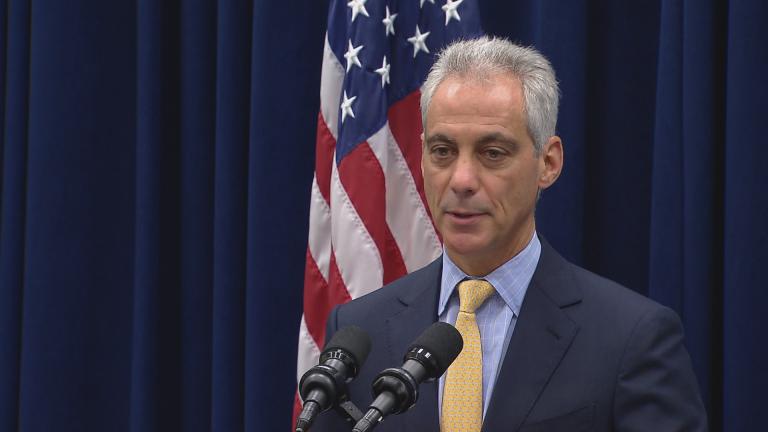 COPA Passes City Council
Oct. 5: It's official: The Independent Police Review Authority will now become the Civilian Office of Police Accountability, or COPA. We'll tell you what the next steps are in the process to reform police oversight, and what action City Council is proposing against Donald Trump.
---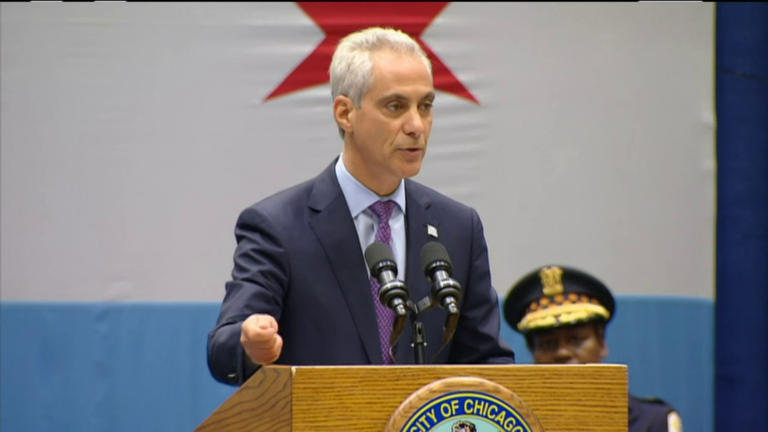 Emanuel: Chicago Gun Violence is 'Not Beyond Our Ability to Solve'
Sept. 22: Mayor Rahm Emanuel delivers one of the most anticipated speeches of his tenure at Malcolm X College on the city's Near West Side.
---