There's a déjà vu aspect to the 10th Congressional District race.
Over the last six years, both candidates have represented the district and each has defeated the other. Now they're running against each other for a third time.
The district covers parts of northern Cook County and much of Lake County, including the communities of Zion, Grayslake, Waukegan, Highland Park and Vernon Hills.
Incumbent U.S. Rep. Bob Dold faces a tricky challenge. The Republican who resides in Kenilworth is a moderate who has sought to distance himself from his party's populist presidential candidate Donald Trump from early in the campaign.
After Trump's remarks in an "Access Hollywood" video from 2005 were released last month in which he talked openly about groping women, Dold called his behavior "sickening and inexcusable."
Dold has said he will cast a write-in vote in the presidential election but hasn't said who he will vote for. It remains to be seen whether Republican voters will make Dold pay a price for disavowing Trump, although polls suggest the Republican presidential nominee is not popular in the district.
Working against Dold is the fact that in what has historically been a swing district, Democratic voters tend to turn out more in presidential years. The last three elections have all gone down to the wire, decided by just two percentage points.
Democratic challenger and former U.S. Rep. Brad Schneider told the Chicago Tribune that this is his last race if he loses.
Gun safety
The Deerfield Democrat has repeatedly hit Dold on gun safety legislation, saying he "refuses to sign a Congressional petition that would force Speaker (Paul) Ryan to allow a vote on commonsense gun safety legislation." That claim centers on H.R. 1076, the so-called "No Fly, No Buy" bill that would prevent people on the FBI's terror watch list from purchasing guns. Dold has so far refused to sign a petition that seeks to force a vote on the bill, but he has also championed some gun control measures and as a result has an "F" rating from the National Rifle Association.
Schneider favors a ban on semi-automatic weapons and larger magazine clips. He also gets and "F" from the NRA, meaning that both candidates are considered a "true enemy of gun owner's rights."
Obamacare
The two candidates have also clashed over the 2010 Affordable Care Act, more commonly known as Obamacare.
Dold has been critical of the law but unlike many other Republicans, he doesn't favor repeal. Instead, he says he would keep what works and fix what doesn't. He was one of only three Republicans who voted against repealing the law in 2015.
Schneider has praised Obamacare for extending healthcare to millions of Americans but has also said aspects of the law are flawed and need to be improved.
Foreign affairs
While the two candidates may share similar views on domestic policy, in foreign affairs there are some clear differences – most notably on the Iran nuclear deal which seeks to prevent the Islamic regime from developing nuclear weapons in exchange for lifting sanctions.
At a debate last month, Dold called the Iran deal a "historic mistake" that he said would "haunt us for generations." He also took the opportunity to castigate Schneider for flip-flopping on the issue.
Schneider was initially against the deal but says it would be irresponsible for the United States to back out of the agreement now. Israel was against the deal and in a district with a large Jewish population Schneider's changing stance could hurt him. Both candidates profess their strong support for Israel.
---
Related stories: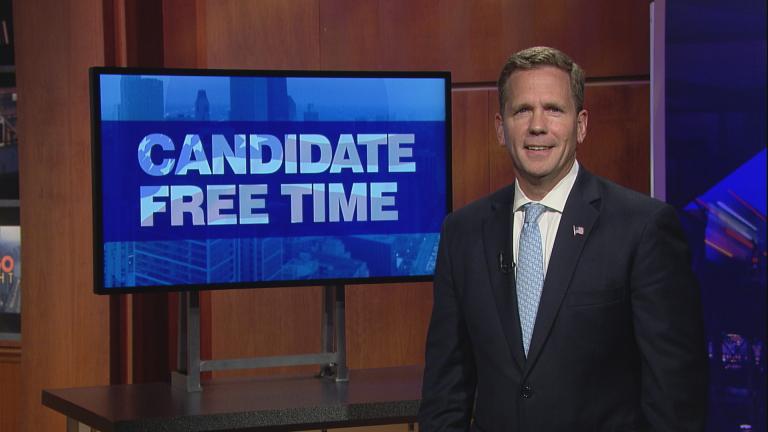 Candidate Free Time: Bob Dold
"I am focused on advancing bipartisan solutions that are needed to help move our country forward. Our community deserves a thoughtful leader that is dedicated to bringing people together." Learn more about this candidate.
---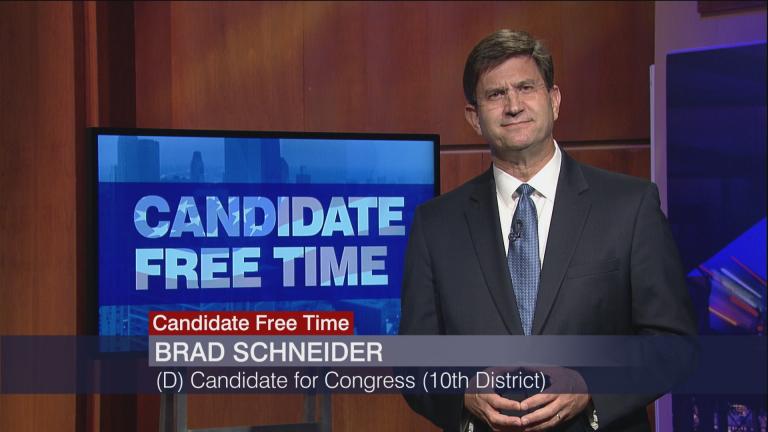 Candidate Free Time: Brad Schneider
"I firmly believe our best days as a nation are still ahead of us. But only if we join together and find a way to put people first and build the future our children deserve." Learn more about this candidate.
---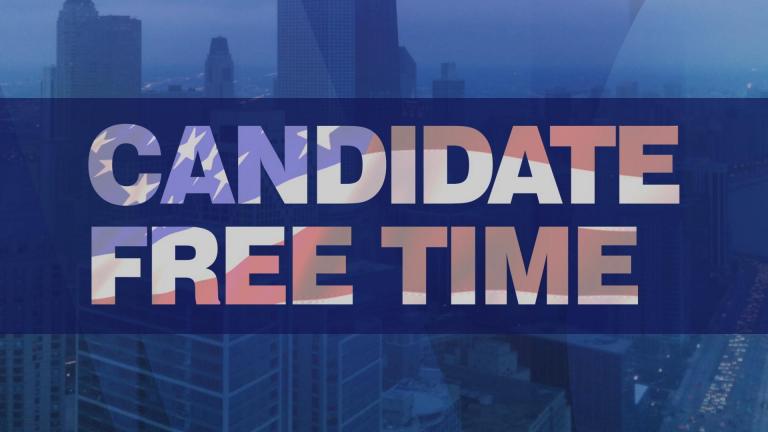 Candidate Free Time: US House of Representatives
Candidates were given two minutes to tell voters where they stand on the issues, why they feel they are best qualified and what they intend to do if elected or re-elected. Learn about the candidates.
---