If someone is arrested for a crime in Cook County, they are brought to a bond hearing where a judge will often determine a bail amount. But most defendants cannot afford bail. They sit in jail for months, if not years waiting for trial, and mostly for non-violent offenses. But what if there were no such thing as a cash bail system, and all but the most violent defendants were simply released? It's something several groups are now pushing for.
Lavette Mays, 46, sat in Cook County Jail for more than a year on aggravated battery charges, because she could not afford to pay bail.
"I was devastated because I knew that my family couldn't come up with $25,000, and it was devastating for my whole family," Mays said.
She says she ran a transportation service company and had never been arrested before the charges. But that all changed after her bond hearing before a Cook County judge, which she says lasted 30 seconds.
"Your life is determined in 30 seconds. You're told to stand there with your hands behind your back, not speak or do anything while the judge briefly looks at your case. I lost my job that I had going into jail, I lost my home."
Mays is one of thousands who are in jail awaiting trial because they can't afford to pay bail. The MacArthur Justice Center at Northwestern University is suing Cook County to end the practice of monetary bail altogether.
"They are people who, under the law, are determined not to be a risk to the community," said MacArthur's Locke Bowman. "They are people who languish in jail simply because they can't afford to pay bond. Our position in this lawsuit is that that's fundamentally wrong, it's a violation of the equal protection clause enshrined in our constitution."
The lawsuit has caught the attention of several Cook County public officials who have announced hearings on the bail system, and they say that the criminal justice system discriminates against the poor.
"We're not talking about putting dangerous people back on the street, we're often talking about poor people who commit a petty offense out of necessity, not that that makes it right, who don't pose a risk to society," said Cook County Commissioner John Fritchey (D-Chicago). "Other jurisdictions have recognized this and they've reached a decision that's morally and ethically superior to what we've been doing."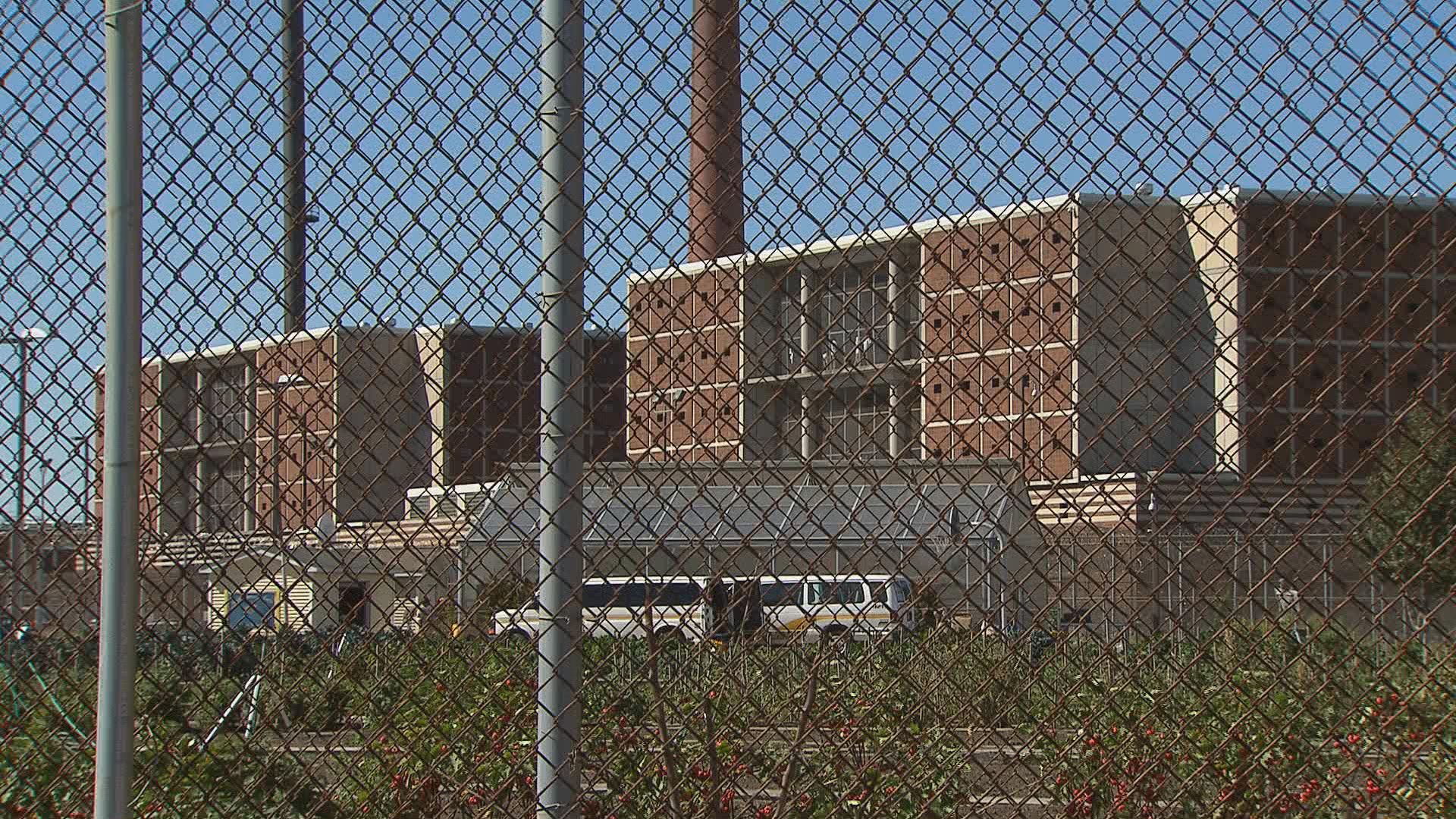 The purpose of cash bail is to ensure defendants show up to court hearings to reclaim their money. Cook County Chief Judge Tim Evans says he is trying to reform the bond process by releasing more people on electronic monitoring, and through the use of a new risk-assessment tool where judges assign numbers to defendants based on their expected risk to the community.
"We do it now scientifically. Data driven," Evans said. "Not based on whether people can afford to pay but whether or not they are risky, whether or not they are committing crimes when they are out, and whether or not they will come to court when they are supposed to."
Evans says the new system has resulted in defendants who commit the lowest level of misdemeanors to be released from jail 96 percent of the time. But a separate study by Cook County Sheriff Tom Dart done in April found that low-level defendants were least likely to post bail, while those who had drug or gun charges were most likely to get back on the street.
"If you're involved with the drug trade, there's a strong possibility you have access to money," Dart said. "With a gun case, you're attached to a gang and they can help you make bond."
Dart says the ones who don't post bond tend to have problems with homelessness and mental health. Bowman says the consequences to sitting in jail awaiting trial are devastating to the defendant, and the costs are onerous to taxpayers.
"Being locked up coerces people to plead guilty. Being locked up impedes one's ability to prepare for trial … people who are locked up tend to reoffend, and that's not to mention the absurd costs we are incurring with this. It costs $140 a day to house someone in county jail."
Mays says she eventually plead guilty to a lesser charge because she didn't want to keep waiting for her case to be tried.
"You are guilty until proven innocent in county if you're locked up," Mays said.
It's a story that many stakeholders say is all too common, as Cook County grapples with how to reform its troubled criminal justice system. 
More on this story
Cook County Board President Toni Preckwinkle says there are studies that show more people being released from jail does not lead to higher crime and more defendants skipping court dates. The first legislative hearing on reforming the bail process will take place Nov. 17.
Follow Paris Schutz on Twitter: @paschutz
---
Related stories: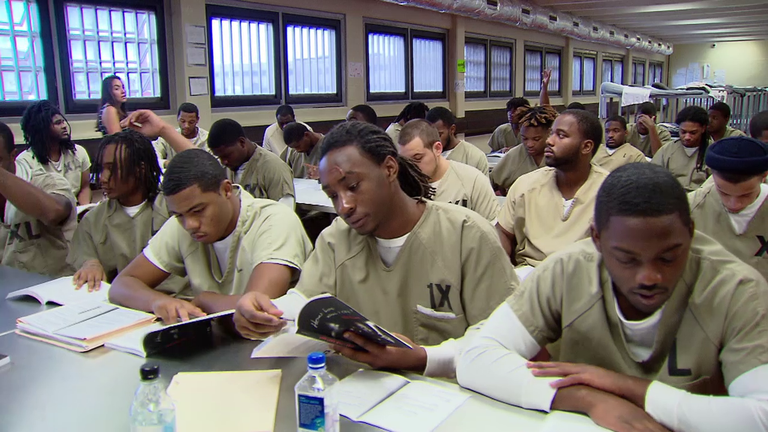 New Program to Stem Chicago's Violence Epidemic Starts in Jail
Oct. 20: For many young men inside the Cook County Jail, violence on the streets is a daily reality. But a new program based at the jail aims to change that reality.
---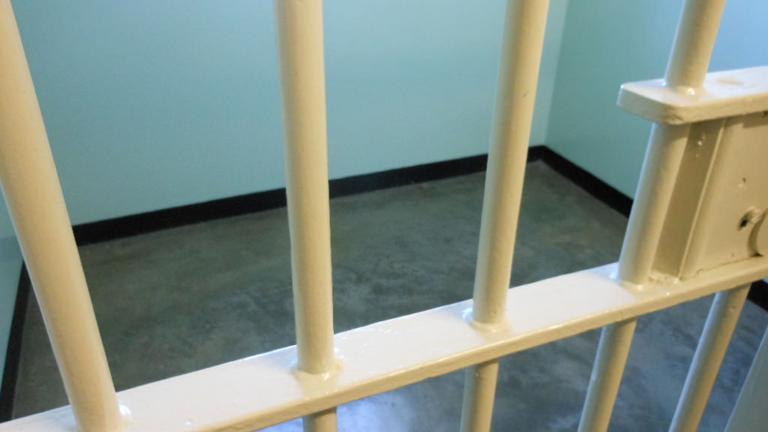 Federal Lawsuit Prompts End of 'Mind Boggling' Cook County Practice
Sept. 28: Four parents sued Cook County because their sons were held in juvenile detention for days without a hearing. Now that common practice is changing. Assessing the impact of that move.
---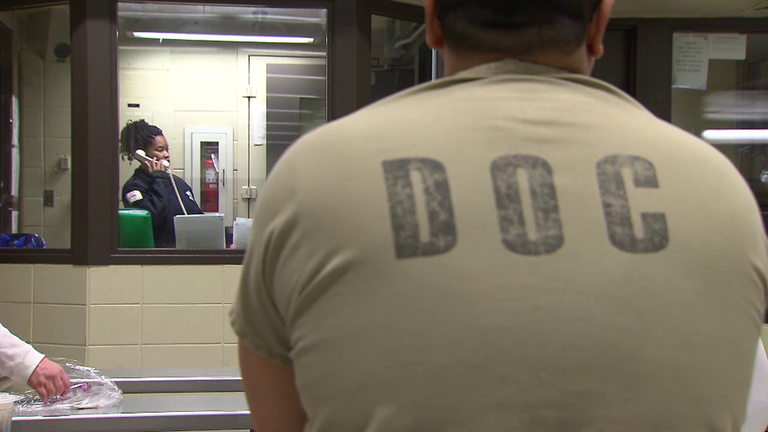 New 'Bizarre' Gang Surfaces in Cook County Jail
Aug. 31: A new gang has surfaced at the Cook County Jail that even the sheriff refers to as "bizarre." Tom Dart credits members of the gang, called Savage Life, with a hostage incident that occurred at the jail late last month.
---