The UNO Charter School Network and the United Educators of UNO plan to meet later this week to work out the minor details in the agreement before a final authorization vote by the union. (Chicago Tonight)
The United Educators of UNO reached a tentative agreement early Wednesday morning with the UNO Charter School Network to stave off what would have been the nation's first-ever charter school teacher strike.
Negotiators from both sides met throughout the day and into the night Tuesday in hopes of finalizing a new labor contract between the network and UEU's 500-plus members.
That two-year deal was agreed to, at least tentatively, by the union and the charter school network just after 3 a.m. Wednesday morning – the day union educators were set to go on strike.
"We've said repeatedly that we didn't want to strike, but we would if that was what it took to protect the quality of education in our classrooms," UEU spokeswoman Erica Stewart said in a press release. "We had a tremendous bargaining team and a huge amount of solidarity from our own union, our sister unions, allies across the city and nation, and the leader of our parent union, the American Federation of Teachers. That groundswell of solidarity and support helped us shape an agreement with terms that allow our teachers and support staff to continue to nurture the educational success of our students."
UCSN agreed to continue providing a 7 percent pension pickup for current UEU employees. New hires will no longer receive that perk, but will instead receive a 7 percent pay increase for fiscal year 2018 to offset the difference – similar to an agreement between the Chicago Teachers Union and Chicago Public Schools that averted a strike earlier this month. Non-teacher instructional staff will also see a 3 percent pay raise in both years of the deal.
As part of the contract, teachers and support staff will see a reduction in the number of work and instructional days each year. The two sides also agreed to create a new joint committee that will make recommendations on economic conditions based on funding shortfalls for the schools.
"Having this kind of a joint committee in place that can continue to encourage better accounting, more transparency – particularly for the public taxpayers who are paying the bill – is a very useful part of the agreement to have garnered," UEU spokeswoman Chris Geovanis said.
The previous three-year collective bargaining agreement between UEU and UCSN – a network of 16 charter elementary and high schools serving nearly 8,000 predominantly low-income Latino students – ran out earlier this month after multiple extensions.
Both sides plan to meet again Thursday to finalize "minor details" before the agreement is voted on by UEU's full membership. That could happen as soon as Friday, according to Geovanis, or early next week.
The sides came close to an agreement in the final hours of negotiations, but the network still needs about $1.5 million in additional funding to make the deal work, according to UCSN Chief Richard Rodriguez. He said the network – which saw its budget cut by more than $5 million by CPS this year – will continue talks with the district in hopes of diverting TIF funding directly to charter schools.
"Parents make a choice to send their children to charter schools, and we respect that choice," Rodriguez said in a press release. "The education of students, the experience of parents and the integrity of UCSN's academic model has been central in our approach to negotiations. We appreciate that all parties came together to agree on a new contract that will allow us to continue providing high quality education for the students we serve, without interruption. And we thank out UCSN families for their patience and understanding throughout this process."
Follow Matt Masterson on Twitter: @ByMattMasterson
---
Related stories: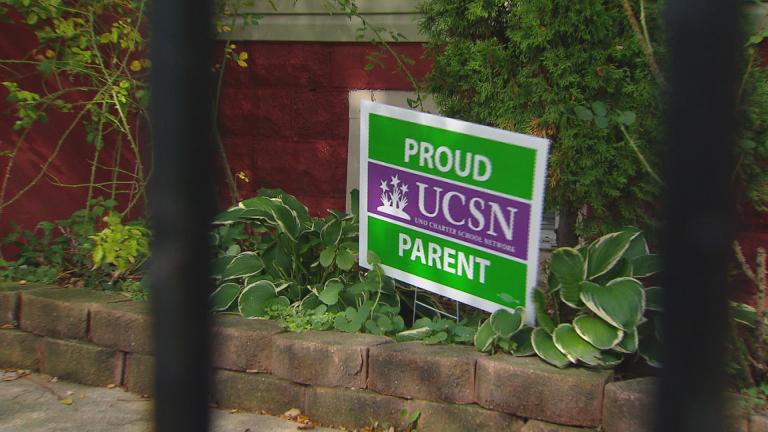 Strike Deadline Looms for UNO Charter School Network, Teachers Union
Oct. 17: The city narrowly missed a massive teachers' strike last week, but another is brewing for parents at a major charter school operator.
---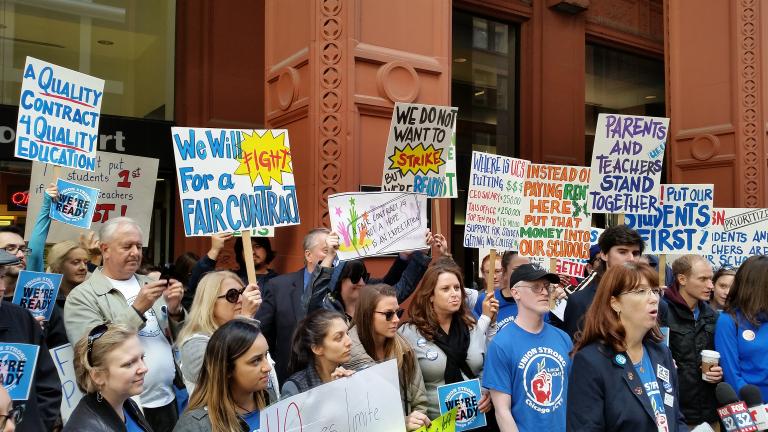 Labor Issues Could Force 1st-Ever Charter School Teachers Strike
Oct. 13: The United Educators of UNO plans to strike next week if it cannot come to terms on a new labor agreement with the UNO Charter School Network.
---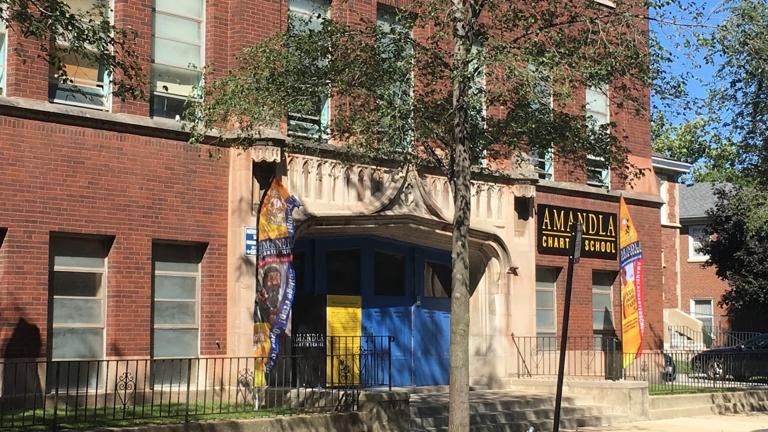 Charters Closed by CPS Are Back to School Under State Control
Sept. 14: Students at three Chicago charter schools won a fight to keep doors open, but the schools are now under state control. A look at how they're starting off the new school year.
---