Chicago Archbishop Blase Cupich is going to Rome. Next month, he will be elevated to cardinal in a special ceremony at the Basilica of St. Peter in Vatican City.
Cupich joins the ranks of every single Chicago Catholic Archbishop since 1915 in being elevated to the august College of Cardinals in the Vatican, starting with Cardinal Mundelein and continuing on through Joseph Bernardin and Francis George.
The distinction comes directly from Pope Francis two years after Francis appointed Cupich to head Chicago's archdiocese. He is one of 17 new cardinals designated by the pope over the weekend from all over the world. Francis has now appointed about one third of the 120 cardinals that presently serve.
Cupich got the call Saturday evening and addressed Holy Name Cathedral at a mass Sunday morning relaying the news.
"I am so very humbled and grateful to be appointed to the College of Cardinals this morning," he told parishioners to applause. "It's another reason for me to be a proud member of this community and leader as archbishop. It says something about this wonderful archdiocese that we have been selected."
The most visible and impactful job Cupich will have as cardinal will be that of selecting a new pope when there is a vacancy. The cardinals gather in the papal enclave and choose a successor. Beyond that, they are the policy advisors to the pope for the church at large who carry out his vision for the church throughout the world.
Father John Wall, a close Cupich colleague and head of the Catholic Extension, explained the duties that Cupich will take up as Cardinal.
"Most important responsibility is he is elector of the future popes," Wall said. "More important to Pope Francis is he's looking for people who express the vision of the church that Pope Francis is encouraging all Catholics to assume, and that is we have a transformative responsibility to change the world in which we live, and the church is not a self-referential institution, but it's really there to do God's work in the world."
Most theologians and observers believe the elevation of Cupich and the others represents a move away from the so-called culture war focus of the church – issues like gay marriage and abortion – and toward a more inclusive, mission-centered approach where it's more about service to the poor, and a church that's more welcoming of divorced Catholics and LGBTQ.
Cupich has certainly taken a softer, more centrist tack on social issues than his predecessor, although he has never really advocated for women or married priests, or for gays and lesbians to openly be able to serve in the church. I asked Wall how Cupich's role as archbishop would change.
"He is the archbishop of Chicago, so those day-to-day things as archbishop remain the same," Wall said. "But what is added is the aligning of his vision with that of Pope Francis. He is going to reach out to the margins or periphery of society."
Cupich will formally receive the red hat in a ceremony in Rome on Nov. 19.
Two other Americans will also be elevated to cardinal: Archbishop Joseph Tobin of Indianapolis and Bishop Kevin Joseph Farrell of Dallas, who was recently appointed to head the Vatican's Dicastery for the Laity, Life and Family.
Mayor Rahm Emanuel congratulated Cupich on Sunday in a statement:
"In just a short time serving our city he has made a tremendous impact as a voice for the voiceless in the name of inclusion - for those living in poverty and on the margins of society, for immigrants and new Americans, and for children and families across the city and around the world.
"He is a light of inspiration for all of us, and a blessing to the City of Chicago. I want to thank Pope Francis for his recognition of Archbishop Cupich's leadership, not just in the church but in our society."
Follow Paris Schutz on Twitter: @paschutz
---
Related stories: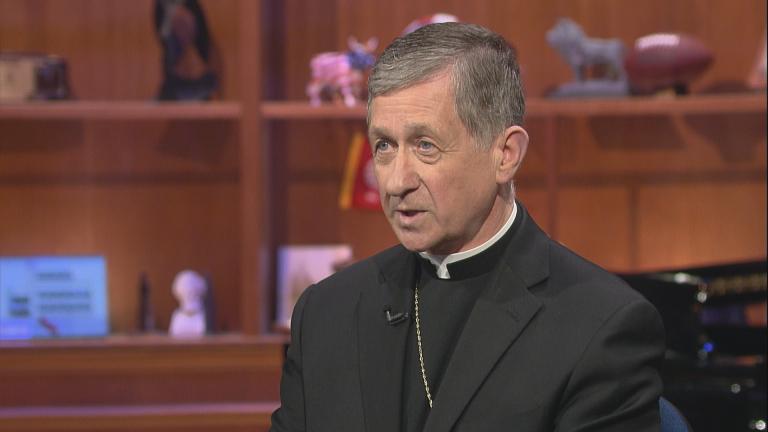 Chicago Archbishop Blase Cupich on Challenges Facing the Church
May 4: Faced with major, ongoing financial pressure, the Archdiocese of Chicago is looking hard at its mission and membership. Archbishop Blase Cupich talks about the Chicago Catholic Church's money woes and how it might reorganize and revitalize itself.
---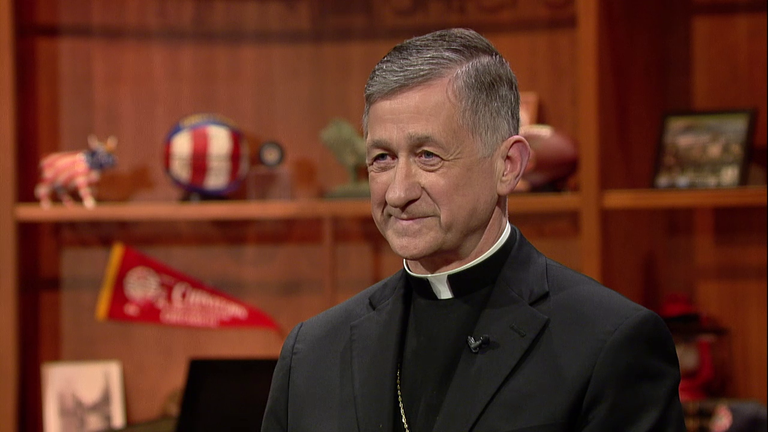 Archbishop Cupich on Pope Francis and the Synod on the Family
November 2015: Last month, Chicago Archbishop Blase Cupich took part in Pope Francis' synod on the family. Cupich joins "Chicago Tonight" to discuss the synod, as well as his private meeting with Pope Francis earlier this year.
---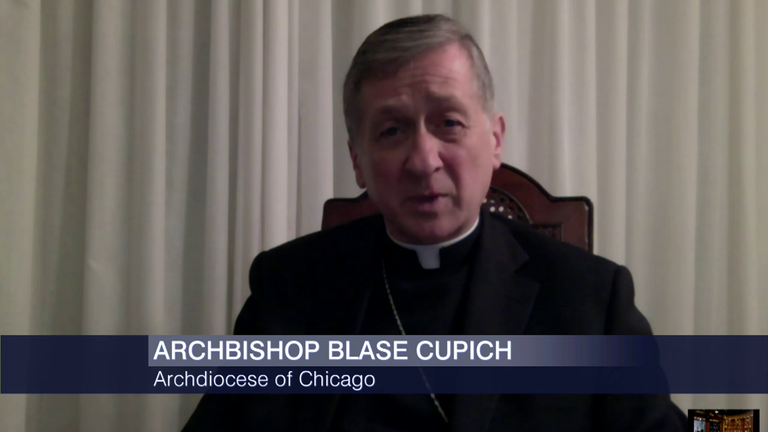 Archbishop Cupich on Communion for Divorced, Gay Catholics
October 2015: Chicago Archbishop Blase Cupich is one of eight American delegates at Pope Francis' synod on the family. He joins us from Rome to discuss what conversations with his fellow bishops have been like, and what we can expect to come out of the synod.
---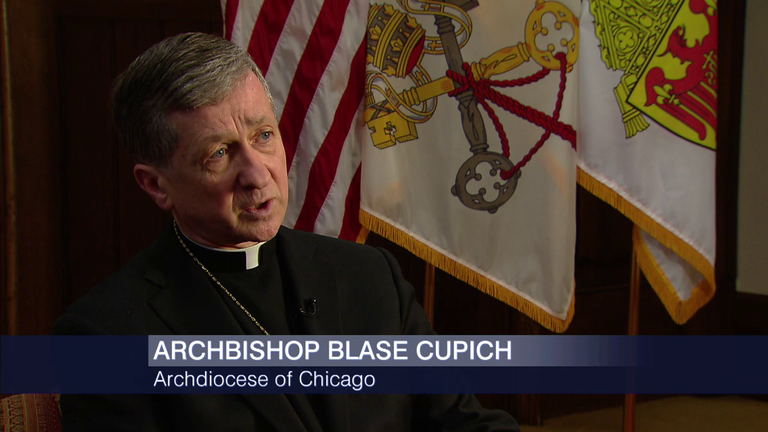 One-on-One with Chicago Archbishop Blase Cupich
May 2015: Archbishop Blase Cupich talks about the state of the Catholic Church, finances, schools, and what his role is in lobbying lawmakers and Gov. Bruce Rauner for social services funding. 
---
Blase Cupich Introduced as New Archbishop
September 2014: Saying that he was "well-prepared" for the responsibilities of leading a church of 2.2 million people, Cardinal Francis George introduced his successor, Blase Cupich.
---