The Archdiocese of Chicago is taking the temperature of parishioners – and facing a future with fewer churches.
As part of a program called Renew My Church, parishioners were recently asked to fill out a wide-ranging survey on their spiritual life.
Amid major ongoing financial pressures, the Archdiocese is looking at how it can restructure and revitalize the Catholic Church in Chicago. Leading that charge is Archbishop Blase Cupich. He joined host Phil Ponce to discuss the Chicago Catholic Church's money woes, as well as Pope Francis and social issues in the church. 
After a large coalition of social service agencies filed a lawsuit against Gov. Bruce Rauner and state agencies on Wednesday seeking funding, Cupich told host Phil Ponce that Catholic Charities isn't on that list yet because it sees a lawsuit as a last resort.
"We're going to continue to advocate on their behalf and work with the elected officials," Cupich said.
The state currently owes Catholic Charities over $30 million, he said.
"We're trying to continue to do our work. We haven't cut back any services because of donors who are helping us. But [because of] the ways in which we're trying to maximize the use of the money we have, we're able to continue those services. But there will be a point in time in which that can't happen," Cupich said.
Part of the church's suvey included examining the area's 360 parishes. Cupich said it may not be sustainable to keep all of them open, given the strain on the Archdiocese's finances in recent years. It currently has $45 million in negative net worth, and a $4.5 million operating loss for the pastoral center.
---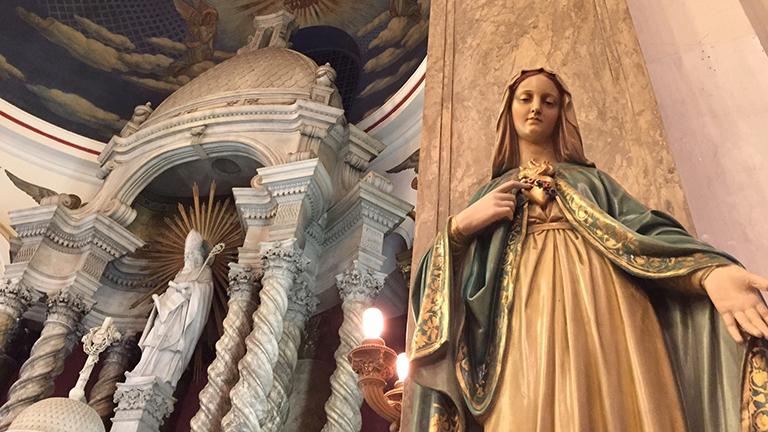 Read: Despite Fundraising Efforts, Future of Historic Church Remains Bleak
---
Cupich said the archdiocese is making progress in reducing some of that loss through early retirements and eliminating positions. But the money that the archdiocese owes in payouts from sex abuse cases – some of which are over 25 years old – still burdens the church.
"We want to reach out to those who have been victimized, and case-by-case, look at this. We want to act responsibly, but it is, to be honest, having an impact on our ability to carry on the mission of the church," Cupich said.
The Catholic Church has had trouble maintaining members in recent years, but Cupich said Pope Francis has helped renew interest.
"One of the things that this Pope is doing is letting people know that they all have a part to play in what we're doing in the Church," Cupich said. "He's also an individual, I think, who comes across as really treating people with respect."
Amid the push in recent years for rights for the LGBT community, Pope Francis recently released a document that "affirms the dignity" of people who identify as gay or lesbian, but does not support same-sex marriage.
"I think in the document, what the Pope does is, he says that a marriage between a man and a woman and gay marriage or other relationships are not the same as what we call the sacrament of marriage, or the marriage between a man and a woman," Cupich said. "He doesn't disparage people, however. I think that's very important to say. He wants to be very clear that he's respectful of people. It is safe to say that a marriage between two people who bring children into the world is altogether different than any other kind of arrangement."
---
Related stories from "Chicago Tonight"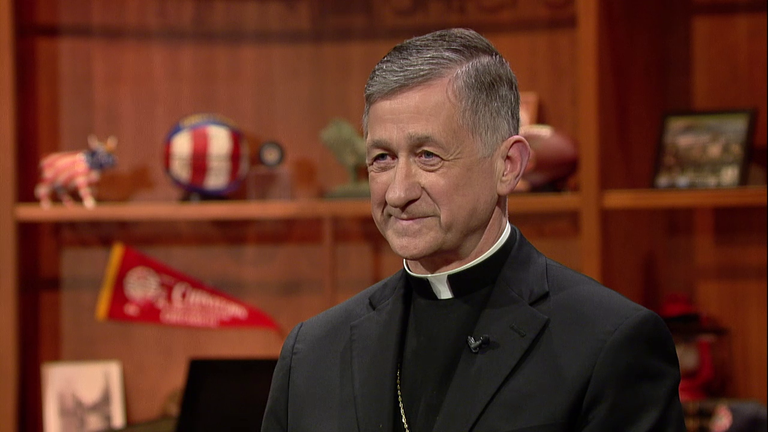 Archbishop Cupich on Pope Francis and the Synod on the Family
November 2015: Last month, Chicago Archbishop Blase Cupich took part in Pope Francis' synod on the family. Cupich joins "Chicago Tonight" to discuss the synod, as well as his private meeting with Pope Francis earlier this year.
---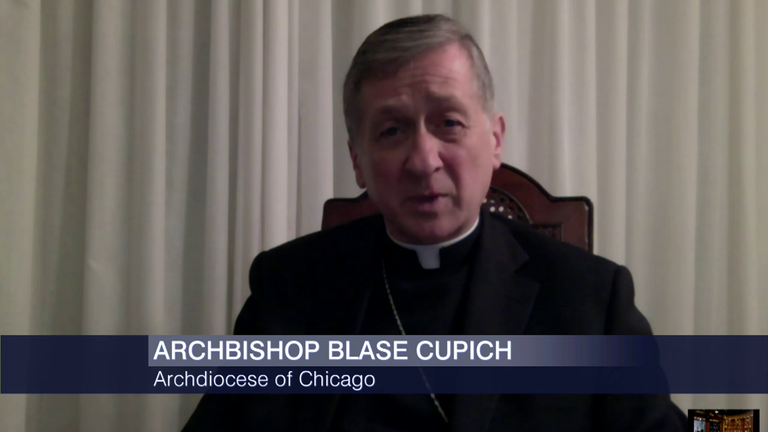 Archbishop Cupich on Communion for Divorced, Gay Catholics
October 2015: Chicago Archbishop Blase Cupich is one of eight American delegates at Pope Francis' synod on the family. He joins us from Rome to discuss what conversations with his fellow bishops have been like, and what we can expect to come out of the synod.
---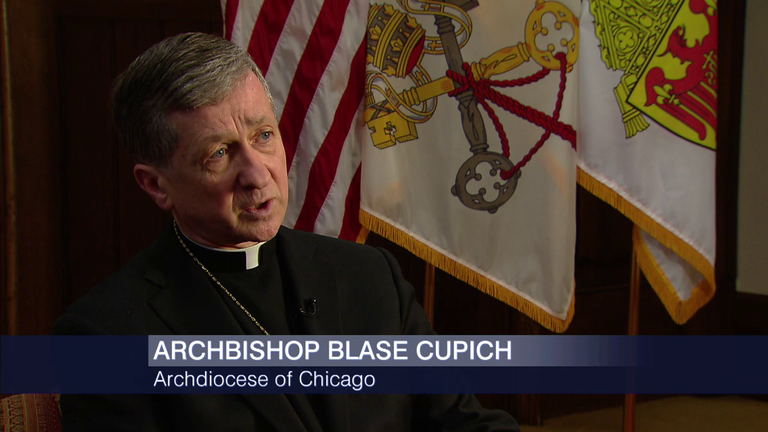 One-on-One with Chicago Archbishop Blase Cupich
May 2015: Archbishop Blase Cupich talks about the state of the Catholic Church, finances, schools, and what his role is in lobbying lawmakers and Gov. Bruce Rauner for social services funding. 
---
Blase Cupich Introduced as New Archbishop
September 2014: Saying that he was "well-prepared" for the responsibilities of leading a church of 2.2 million people, Cardinal Francis George introduced his successor, Blase Cupich.
---