If you only know Curtis Mayfield from his smash '70s hit "Superfly," or from the love songs he sang with The Impressions, you barely know the Chicago native at all.
Raised largely in the Cabrini-Green public housing project, Mayfield's career as a singer, songwriter, and record label owner spanned decades before it was cut short by a paralyzing accident on stage.
In the 1960s, Mayfield wrote and sang civil rights anthems, including the frequently-covered "People Get Ready."
Joining host Eddie Arruza is Todd Mayfield, Curtis' second-oldest son. He wrote the new book "Traveling Soul: The Life of Curtis Mayfield" along with Travis Atria.
You can meet Todd Mayfield this weekend at the Promontory in Hyde Park, which hosts a tribute to Curtis Mayfield on Saturday afternoon.
'Record Row'
In the 1996 WTTW documentary "Record Row," narrated by the late Etta James, Mayfield discusses his first group, The Impressions, and their breakthrough song "For Your Precious Love." Mayfield also discusses the role of music in the civil rights struggle, and his role as a pioneering record label owner.
Watch a clip from the documentary below. Also featured: musicians Jerry Butler, Gene Chandler, Bo Diddley, and Fontella Bass, and record producers Marshall Chess and Billy Davis.
---
Below, an excerpt from "Traveling Soul: The Life of Curtis Mayfield."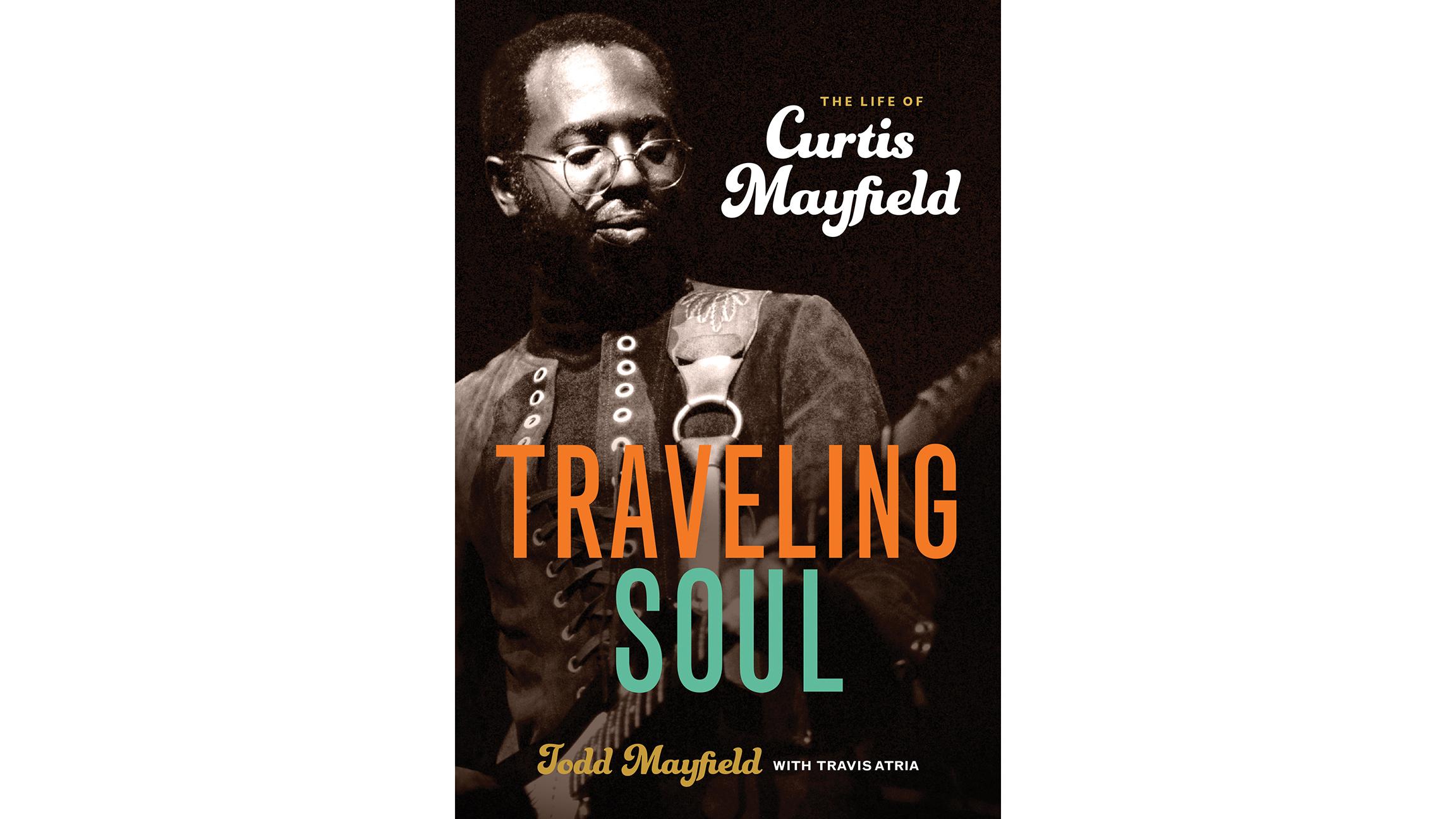 In the middle of 1970, Curtis Mayfield quit the Impressions and began one of the most groundbreaking and successful solo careers in history. Nothing happened to force his hand—no dramatic falling out or heated argument. In his customary seat-of-the-pants way, he simply picked up the phone one evening, called fellow Impression Fred Cash, and said, "Fred, I'm going to try to go on my own and see what I can do. You and Sam [Gooden] can do the same thing. Y'all go on your own and see what you can do." Fred called Sam and told him the news, and that was it. My father left the group.
Fred, Sam, and the Impressions, three of the most important forces in my father's life for more than a decade, no longer occupied his mind. The boyhood dreams, the endless miles traveled on tour, the lonely nights trying to steal sleep in motel beds, the harmonizing and fraternizing all came to an end. Dad struggled with the decision. For years, the three Impressions were so close that if you saw one of them, you usually saw the other two. They spent more time with each other than they did with their own wives. Yet, my father had the ability to turn off his emotions and make cold, calculated business decisions when he felt it necessary.
Recalling this side of him, my brother Tracy says, "You saw a good and evil. The evil part came out when it was about business. I always separated the parent from the businessperson. Because the parent was very nice, soft, sweet, but when he puts his business hat on, you've got a different animal there. He becomes something that you don't want to be around. When it came to business, he was about business. If he's making the money, he wants all of it."
Soon after the split, my father put the final touches on his first solo album. After more than a decade of writing with others in mind—either the Impressions, Jerry Butler, Major Lance, Gene Chandler, or countless others on OKeh and Curtom—he now thought solely of himself. No expectations hung over his head. He could paint his songs with all the darkness and pain that lurked in the ghetto. His pallet was wide as the world. He also had a tight band to match the material, including "Master" Henry Gibson, whose percussion would come to define much of Dad's solo career.
He toiled through July and August, even putting in a marathon forty-eight-hour session to finish the album on time. His first solo album, Curtis, came out in September. It marked a bright moment for my father, but it came amid great darkness. Days after the release, Jimi Hendrix choked to death on his own vomit. Hendrix had often claimed Curtis as his favorite guitar player, and on songs like "Little Wing" and "Have You Ever Been (To Electric Ladyland)," you can hear the influence in Hendrix's lyrical hammerons and pull-offs.
There was little time to mourn Hendrix, though. A month later, Janis Joplin overdosed on heroin and Baby Huey fell dead of a drug-related heart attack in a Chicago motel room. Times were strange, dark, deadly. Curtis captured it all.
Continue reading this excerpt.
Excerpted from Traveling Soul-The Life of Curtis Mayfield by Todd Mayfield with Travis Atria, with permission from Chicago Review Press, Inc. Copyright © 2017 Todd Mayfield. All rights reserved.
---
Related stories: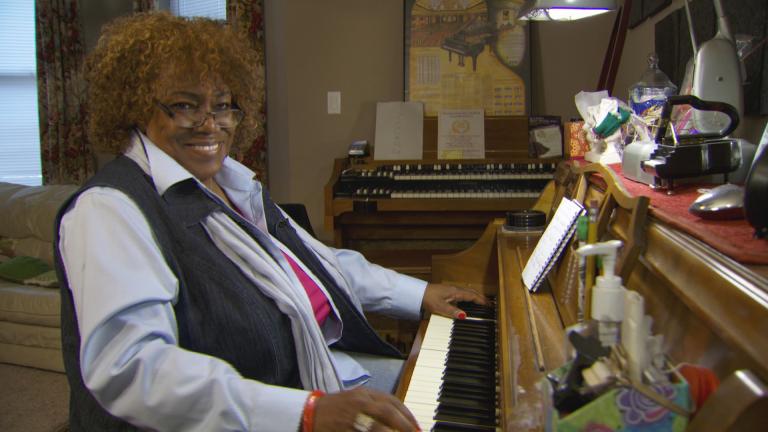 For Elsa Harris, Playing Music About Preaching the Gospel, Healing
Sept. 8: Elsa Harris has played in Chicago churches since she was 12 years old and has performed around the world. Jay Shefsky has a profile of this "legend of Chicago gospel."
---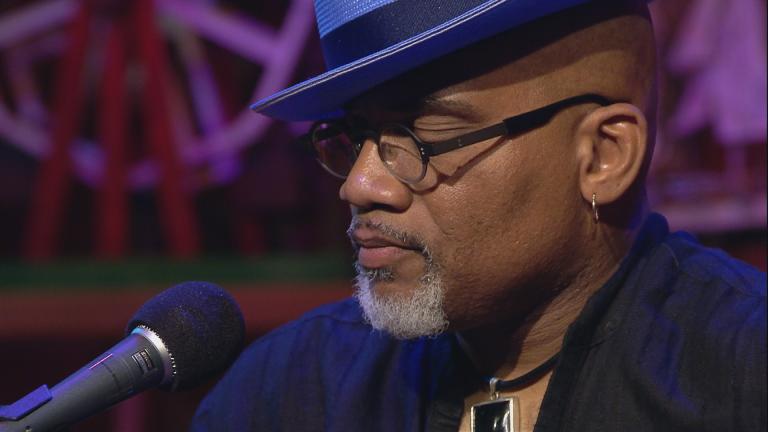 Alligator Records Has Been Rocking the House for 45 Years
June 8: The Chicago Blues Festival kicks off Friday with a tribute to Alligator Records. Founder Bruce Iglauer and musician Toronzo Cannon reflect on the significance of the music they love.
---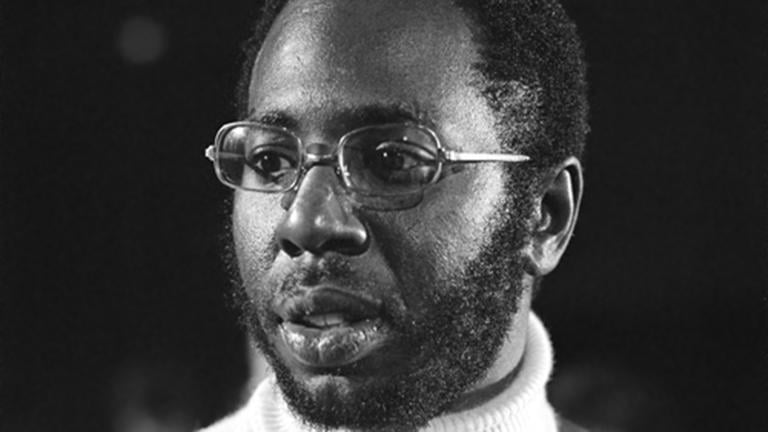 The Story of Curtis Mayfield
Sept. 26, 2013: Chicago music legend Curtis Mayfield is remembered onstage at Black Ensemble Theater.
---