Chicago music legend Curtis Mayfield is remembered onstage at Black Ensemble Theater. We talk with Cecil Jones and Reginald Torian, the two men who portray Mayfield in the play, It's All-Right To Have A Good Time: The Story of Curtis Mayfield . Watch a web extra video of Mayfield from WTTW's archives, and to read an interview with Jackie Taylor, Founder and Executive Director of the Black Ensemble Theater.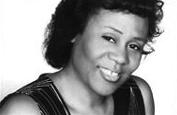 How did you choose the title of the play?
That's what I want my audience to do when they come to the Black Ensemble Theater. I want them to "have a good time." It's also because Curtis wrote a hit song called, "It's All-Right." The lyrics in that song are: "it's all right to have a good time," which seemed perfect. It demonstrates both his life and our mission.
How has the audience responded to this production so far?
They have gone crazy. They have loved the play.
You wrote and directed this play. How did you decide to tell the story of Curtis Mayfield's life the way that you did – with both an older and younger version of him?
I knew that I definitely needed to have two actors, an older and a younger version of Curtis, because he was such a kid when he started. I wanted to ensure that people understood how young he was when he began. He started out playing guitar in his grandmother's church when he was just a kid, and he was only 18 when he signed with ABC Records in New York City. So including that youthfulness was very important.
What can people expect when they go see the play?
It's a lot of music, and a lot of story. You learn about his life and the kind of person he was. You learn about the kind of family he had, and about some of the trials and tribulations that he went through. There are 14 actors in the play, and it has beautiful choreography. The actors, who are also singers, all sing in the production, and they are just phenomenal.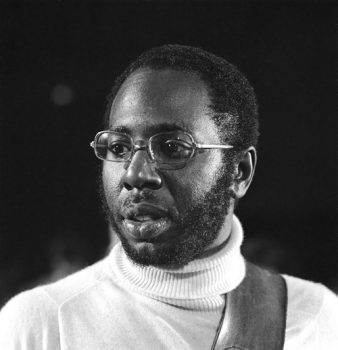 Reginald Torian, who plays an older version of Mayfield, actually knew him. Did that have an impact on his performance?
Absolutely. He had the real person to pull from, so that is always very helpful.
You and Curtis both grew up in Chicago's Cabrini Green housing projects. Did you know him?
I experienced Curtis Mayfield and Jerry Butler when I was just a kid. I would watch them rehearse at the park when I was young. Me and my friends would go there and listen to what we would call "those old guys" sing. They were just teenagers, but they sounded great. The two of them could really sing. Plus, we were young girls and we thought they were cute. One day, we went back and they were gone, and somebody said, "Oh, those two have made it. They're going to have hit records. You won't see them again."
What type of music is performed during the show?
Curtis had a wealth of hits, and that's what you hear. It's not only songs that he sang, but also songs that other people made famous. Curtis Mayfield has a phenomenal amount of music, and he helped make careers for people like Jerry Butler, Major Lance, Walter Jackson and Jan Bradley. He also wrote scores for people like Gladys Knight and Aretha Franklin.
Cecil Jones plays young Curtis.  In what way does he bring that part of Curtis' story to life?
He looks just like Curtis, and that's always very helpful. Secondly, he's a dynamite actor and a superb singer. He does a good job emulating the voice and style. It's like he was born into the role, so he was able to bring young Curtis to life in every aspect.
Is there a message that you hope people take away from this performance?
The same message that is part of all my productions. As human beings, we are so much more alike than we are different, and we must learn to celebrate our sameness, respect our differences, and learn how to live in this world together in peace and harmony.
Interview has been condensed and edited.
---
Watch a 1994 interview with Curtis Mayfield from a WTTW11 show called Record Row: The Cradle of Rhythm and Blues below.
---