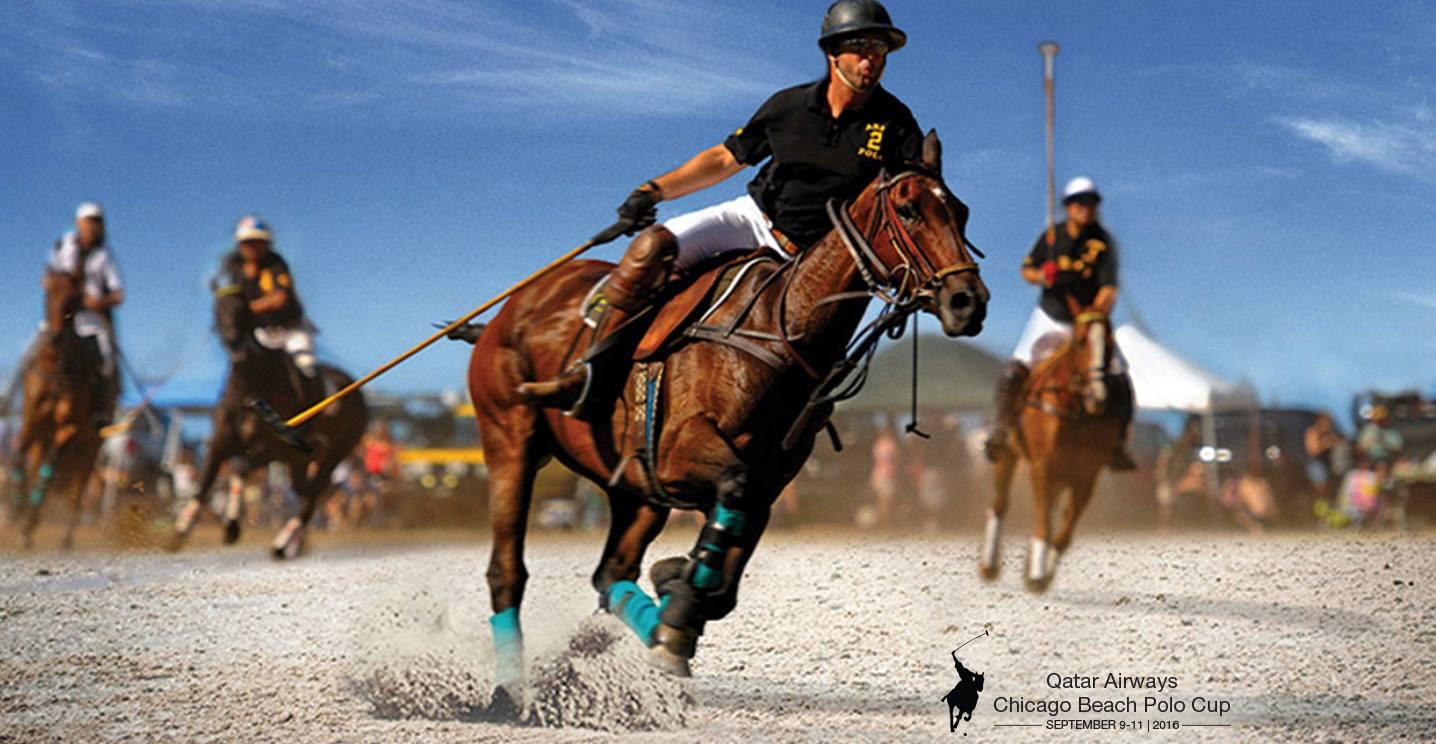 North Avenue Beach will be transformed into a beach polo arena this weekend. (Credit: Qatar Airways Chicago Beach Polo Cup / Facebook)
You won't find sunbathers on North Avenue Beach this weekend. Instead, you'll find dozens of horses as the "sport of kings" descends upon the beach for the Qatar Airways Chicago Beach Polo Cup.
Gustavo Bilbao, a native Argentinian who grew up playing polo and has played for the Buenos Aires Polo Team, is the founder of the event.
"Growing up in Argentina, I used to hear about Chicago being the epicenter of polo in North America," Bilbao said. From the mid-1950s to the late 1970s, the U.S. Open Polo Championship was held in suburban Oakbrook. "I had relatives who played in the U.S. Open in Oakbrook, and I remember growing up and hearing all about Chicago," he said.
When Bilbao arrived in Chicago in September 2012, he was surprised to find "there wasn't much [polo] going on." With this tournament, he hopes to "put Chicago back on the world polo map where it belongs" and dispel the notion that polo is only for "aristocrats" and "the upper classes."
This weekend, six international coed teams, composed of three players per team, will compete in roughly 45-minute matches. While traditional polo is played on a 12-acre grass field, this tournament will be held in a custom built 300-foot-by-130-foot beach polo arena.
"Bringing [the event] to North Avenue Beach, people can have a close look at the horses and the action because the field is much smaller," Bilbao said. "They can feel the adrenaline. For people living in downtown Chicago, it's only 10 minutes away."
While hosting the event at North Avenue Beach makes it easy for Chicagoans to attend, getting the 70 horses to beach is much more difficult. According to Bilbao, the horses will arrive from across the country and will be stationed in the suburbs together, "so they can become friends," before the tournament.
"You don't want the horses to be strangers on the polo field," he added. Each day before the start of the tournament, the horses will be brought into the city and will have an hour to warm up. "Each polo player will have up to four horses," Bilbao said. "They're not just playing with one horse. A lot of people think the horses play for hours. They play for seven and a half minutes."

"My goal is to spread polo to show that it's not only for aristocrats, it's not only for the upper classes. Anyone can come and enjoy polo," said Gustavo Bilbao, the event's founder. (Credit: Qatar Airways Chicago Beach Polo Cup / Facebook)
Once the horses have played, they'll be checked on by a veterinarian to make sure their heart rate, breathing and temperature return to normal. At the end of the day, the horses will be returned to the suburbs where they'll spend the night.  
In addition to watching the matches, attendees will have the opportunity to meet and talk with the polo players. "In traditional sports places you never get to see that as a spectator. You never get to see the player," Bilbao said. "There'll also be entertainment. We'll have a singer and tango dancing. Most important of all, we're going to be supporting charity."
Proceeds from the event will benefit Sentebale, a charity founded by Prince Harry of the British royal family and Prince Seeiso of the Lesotho royal family that supports orphans and vulnerable children in sub-Saharan Africa. Attendees will also have the opportunity to purchase select polo players' shirts—aka jerseys—with proceeds also benefitting the charity.
Bilbao expects 300-350 to attend the event that runs 11 a.m. to 7 p.m. Friday through Sunday. Tickets cost $65 for general admission and $115 for VIP (which includes a glass of champagne and access to the reserved area).
"We invite people to come out and see this event, and have a chat with us, share their experiences and views with us," Bilbao said. "I think if we do this and the event is successful, we can send a positive message to the rest of the nation that Chicago is more than what you hear about in the news."
The event will be held rain or shine. North Avenue Beach is located at 1600 N. Lake Shore Drive. For more information about the tournament, including ticketing information, visit the Qatar Airways Chicago Beach Polo Cup website.
Follow Kristen Thometz on Twitter: @kristenthometz
---
Related stories: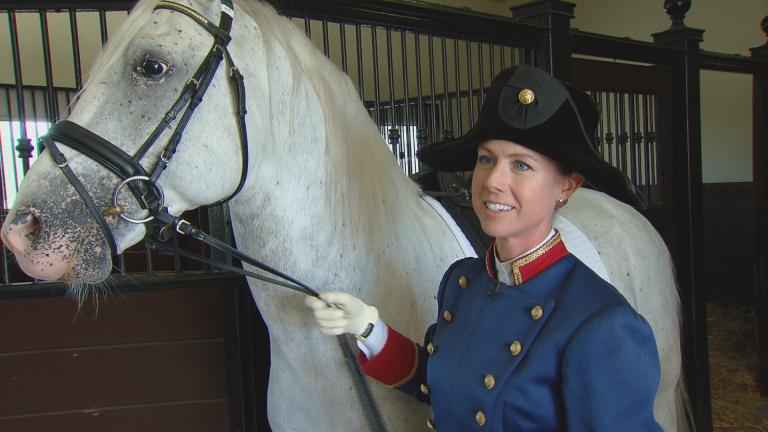 Lipizzan Horses Trained in Dressage a Noble Mix of Athlete, Artist
Aug. 11: On a horse farm north of Chicago, a European tradition combines artistry and athletic prowess. We meet some of the star athletes–and the ponies that will someday take their place.
---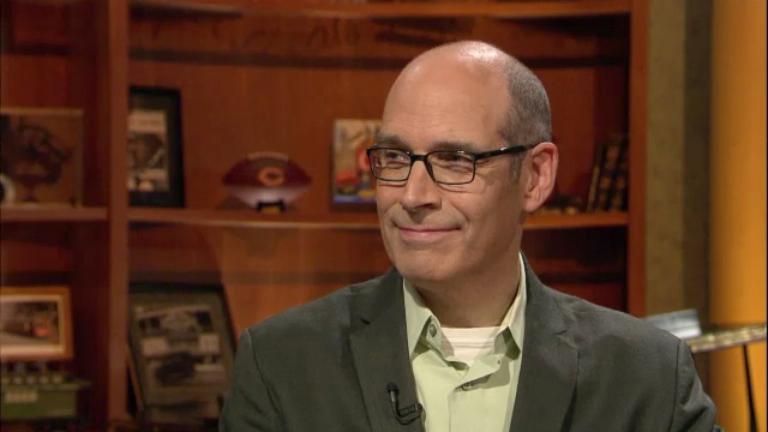 Ask Geoffrey: 9/18
Sept. 14, 2014: Geoffrey Baer cruises down the neon highway, revisits the toll roads of yesteryear, and recalls the days the sport of kings was king in Chicago sports
---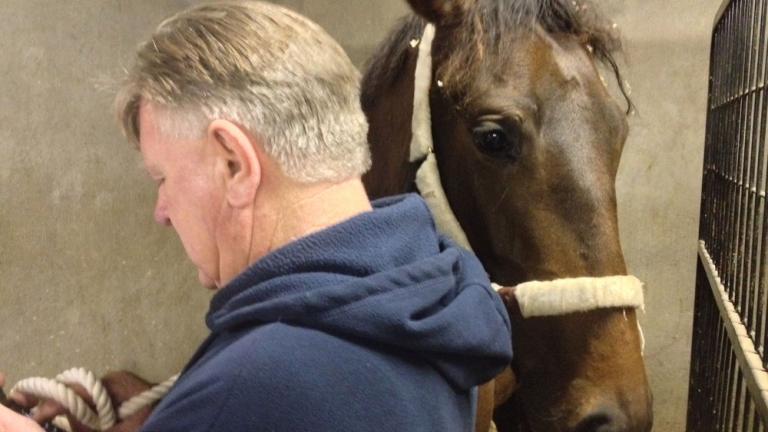 Flying Horses
Jan. 14, 2014: Did you ever wonder how prize racehorses get from Chicago or Kentucky to, say, Dubai? We revisit a story where Jay Shefsky takes us to O'Hare Airport to meet a man who makes his living flying around the world with racehorses.
---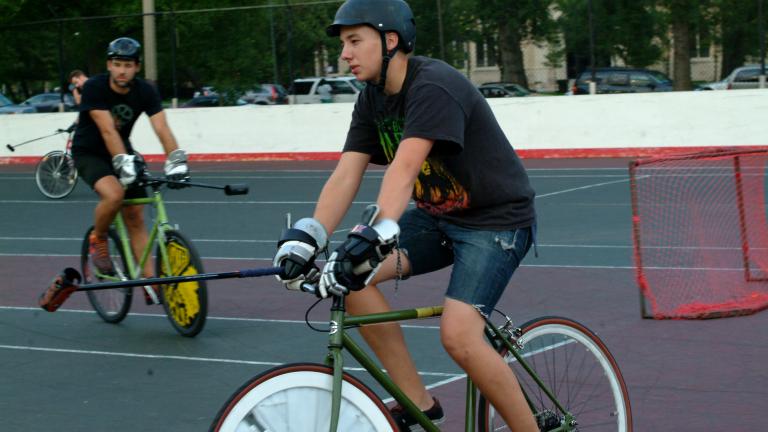 Bicycle Polo
Sept. 15, 2011: Bicycle polo is rising in popularity, and one of the best teams in the world happens to be right here in Chicago. Ash-har Quraishi takes a look at the two-wheeled sport and its hundred-year-old history.
---