Chicago just ended its deadliest month in 20 years, with 90 murdered and hundreds shot. What is the solution to gun violence problem, and is everyone on the same page?
August was the deadliest month since October of 1996, according to the Chicago Police Department, highlighted by the shooting death of Nykea Aldridge, a cousin of NBA star Dwayne Wade.
The suspects in Aldridge's murder, Derren and Darwin Sorrells, had multiple convictions on their records but had only served a fraction of their prison sentences. CPD Superintendent Eddie Johnson says that with tougher gun sentencing laws in Illinois, they would have still been in prison for their previous crimes. He is pushing legislators to enact tougher sentences for repeat gun offenders.
"People ask me, 'How come Chicago's murder rate can't be like New York and LA?' And I tell you, give me gun laws like New York and LA, and you'll see homicide reduction," Johnson said. "In New York, first time you get caught with a weapon, three and a half years mandatory sentencing.
"In LA, they have a law called Use a Gun and You're Done. So, whatever you get charged with, you get an additional 10 years tacked on to it. That sends a clear message that we won't tolerate gun crime."
But not everyone shares the view that tougher sentences will bring down the city's homicide rate. Felons with multiple gun offenses have a sentencing range of 3 to 14 years. In prison, they can get day-to-day credits for good behavior and end up serving half their sentence or even less.              
Criminologists "Chicago Tonight" spoke with say they believe there is no correlation between tougher sentencing and crime reduction. If there aren't more restorative or rehabilitative programs, it doesn't matter how long they serve, they're likely to be a repeat offender when they get out.
Some also say that Chicago's detective ranks have dwindled and homicide clearance rates are low, which may lead offenders to think they won't get caught.
The Cook County Sheriff's Office says they believe judges are too regularly putting gun offenders back on the street by issuing bonds that are too low. A study Sheriff Tom Dart conducted over a six-week period this year concludes that judges rarely follow risk assessment guidelines when assigning bond, and that those with gun related charges bond out 25 percent of the time. Compare that to retail theft charges, a much lesser crime – only 4 percent bond out.
Mayor Rahm Emanuel told "Chicago Tonight" he is planning a major address on violence to be delivered in mid-September. Meanwhile, Johnson says all of these issues will be dealt with.
"This violence isn't because of the police," Johnson said. "It's a result of a lot of social ills. Unfortunately, social ills of society are dumped at the doorstep of the police department, and they're not able to handle all of that. So we're taking a holistic look at how to address all of that."
Another possible contributing factor is the increased scrutiny and perhaps distrust of cops in the wake of the Laquan McDonald shooting – something Johnson says is hard to ignore.
"It's tough to be a police officer right now. There's scrutiny all across the country. Anyone who thinks being a police officer is easy has never done it," he said. "Of course, no police officer wants to be on a viral video because they've made a mistake. My job is to get them the training they need, keep them encouraged and keep them in the fight."
The superintendent also reacted to the proposed new police oversight agency COPA (Civilian Office of Police Accountability) that will replace the Independent Police Review Authority. In short, he said, bring it on.
"I embrace oversight because I think that helps us ensure we do things properly. So whatever it's called, whatever it is that they do, I'm OK with it as long as it's fair," Johnson said.
Watch our full interview with Johnson:
---
But some clergy and community leaders Thursday slammed the new proposal, saying it doesn't go far enough, specifically because the agency will still have ties to the mayor's office. For full trustworthiness, they believe it needs to have a firewall.
"The mayor's credibility in the black community, Hispanic community are at an all-time low," said Father Larry Dowling of St. Agatha Church in North Lawndale. "For there to be any credibility, there needs to be independence from the mayor."
The Chicago City Council has scheduled a special meeting for Sept. 29 to consider the new ordinance to establish COPA.
Follow Paris Schutz on Twitter: @paschutz
---
Related stories: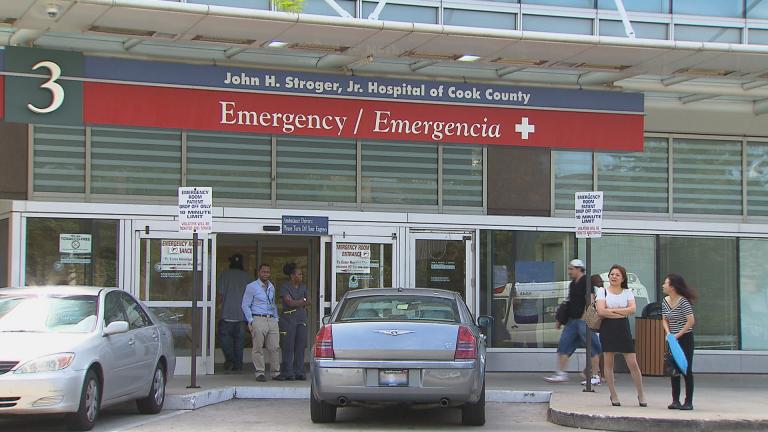 Violence-Prevention Program Starts in Hospitals Instead of Streets
Sept. 1: Helping patients recover from gunshot wounds is just one part of a new violence-prevention program at Stroger Hospital. A look at how workers are going above and beyond the bedside.
---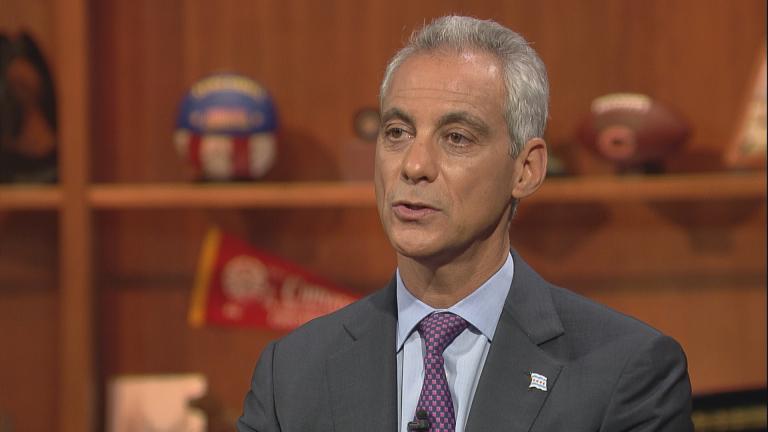 Emanuel Says He Plans 'Major Address' on Gun Violence
Aug. 30: Acknowledging the historically high murder rate in Chicago this month, Chicago Mayor Rahm Emanuel on Tuesday told "Chicago Tonight" that he is planning a major address in mid-September to deal with violence.
---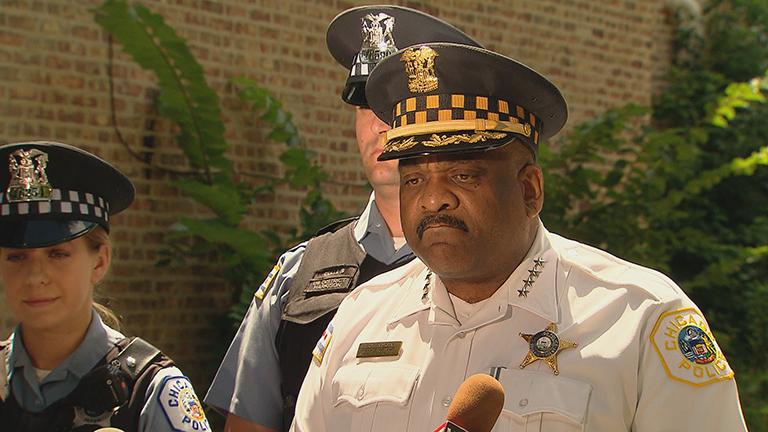 Frustrated Top Cop Calls for Tougher Gun Laws
Aug. 1: Superintendent Eddie Johnson says his department has so far made 1,900 gun arrests in 2016, a 7-percent increase over the first seven months of 2015.
---