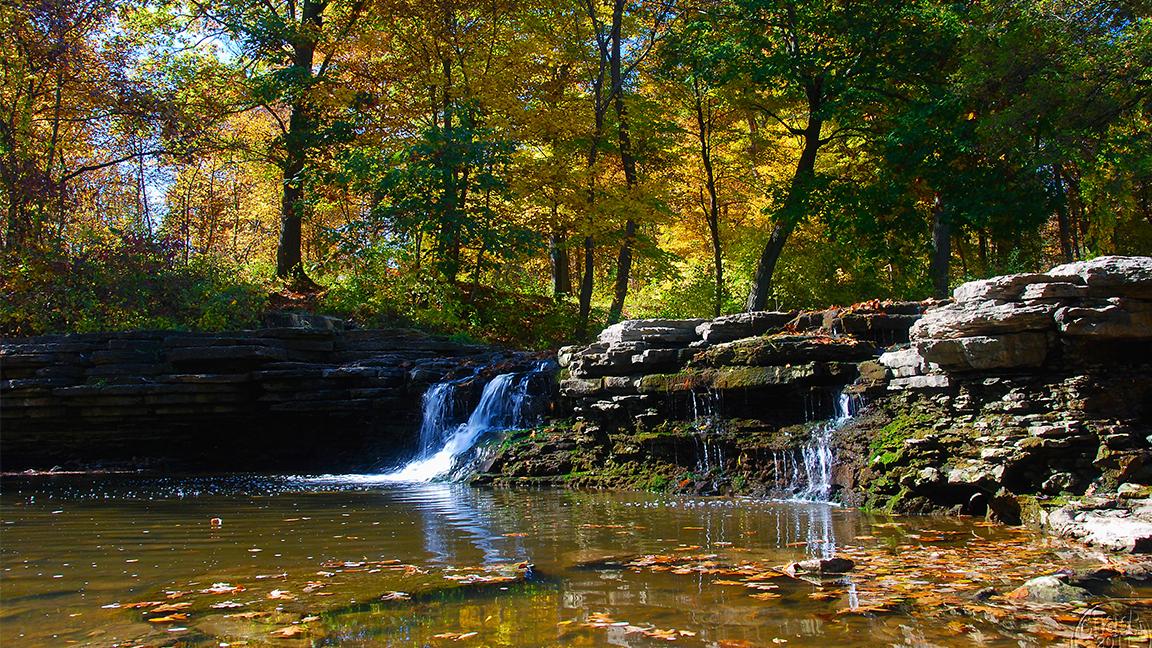 As its name suggests, the Waterfall Glen County Forest Preserve features several multitiered falls. (Chad Horwedel / Flickr)
Soak up the last weekend of summer by getting out of the city and off the beaten path. We've got five destinations for the perfect weekend trip–or extended trip, if you're so inclined–whether you prefer hiking, rafting, biking or just lazing the day away.
---
Anderson Japanese Gardens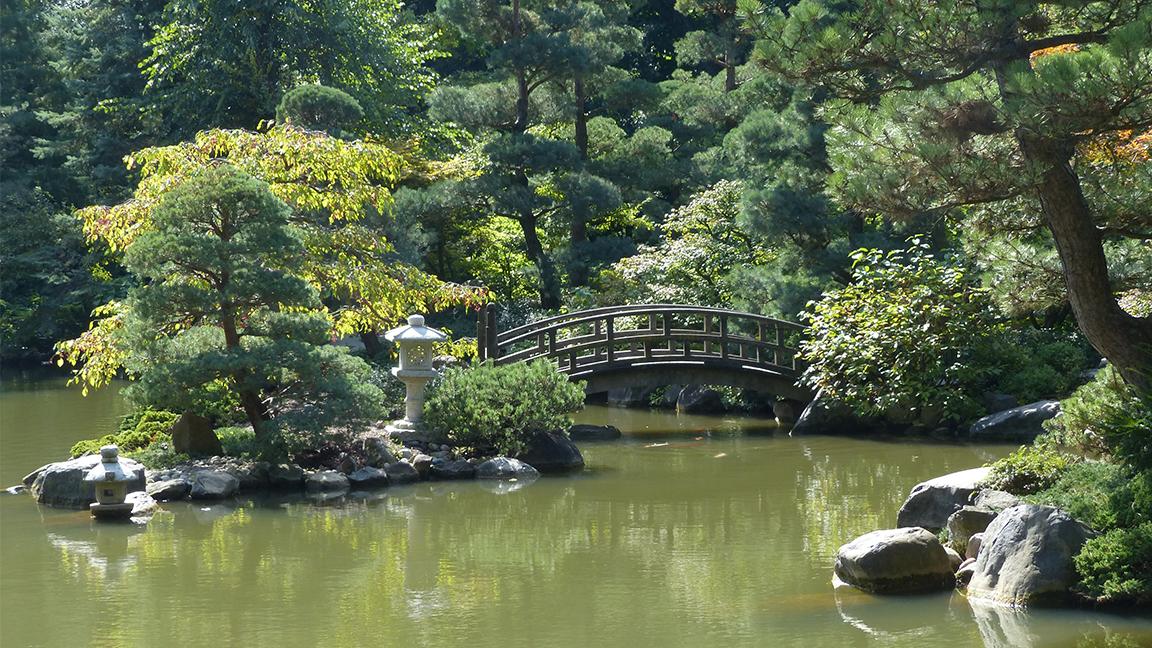 Rockford businessman John Anderson was inspired to build his Japanese garden after taking trips to Japan as well as the Portland Japanese Garden in Oregon. (SnapDoc / Flickr)
Location: 318 Spring Creek Road, Rockford | MAP
Approximate distance from Chicago: 85 miles
Find serenity at this 12-acre Japanese garden featuring colorful plants, waterfalls, rock formations and other traditional elements, including a tea house built in the traditional Sukiya-zukuri architecture style. Rockford businessman John Anderson began transforming his property into the massive garden in 1978 with help from renowned garden designer Hoichi Kurisu. The result got the attention of the Journal of Japanese Gardening, which declared the attraction North America's finest such plot in 2004. An on-site restaurant open year-round offers breakfast and lunch.
Hours: 8 a.m.- 2 p.m. Monday-Friday; 8 a.m.-3 p.m. Saturday-Sunday.
Cost: $9.50 for adults, $8.50 for seniors ages 62 and older; $7.50 for students, free for kids under age 5. Guided tours available for groups of eight or more, call for reservations: 815-316-2256.

Waterfall Glen County Forest Preserve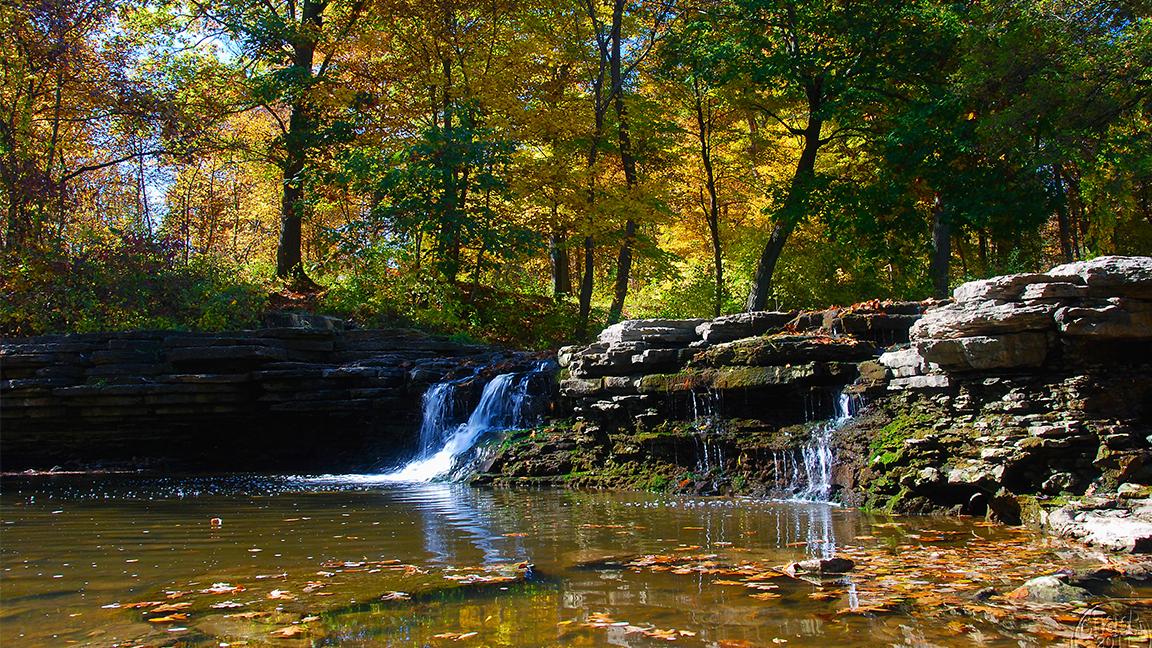 As its name suggests, the forest preserve features several tiered waterfalls. (Chad Horwedel / Flickr)
Location: Darien. Find a trailhead with parking at Cass Avenue and Northgate Road, just south of Interstate 55 | MAP
Approximate distance from Chicago: 25 miles
The Waterfall Glen County Forest Preserve in DuPage County provides hikers with ecologically diverse and breathtaking scenery. The preserve encompasses nearly 2,500 acres and contains prairies, savannas, dense forest woodlands and natural features like ravines, ridges and potholes (yes, you read that correctly) carved by glaciers more than 10,000 years ago. The main trail is 11 miles long and made of crushed limestone, although there are several crisscrossing, unmarked trails to explore as well. Argonne National Laboratory is located within the forest preserve; the impressive Hindu Temple of Greater Chicago is located at the southwest tip.
Hours: Open daily, from one hour after sunrise until one hour after sunset.
Cost: Free

Tunnel Hill State Trail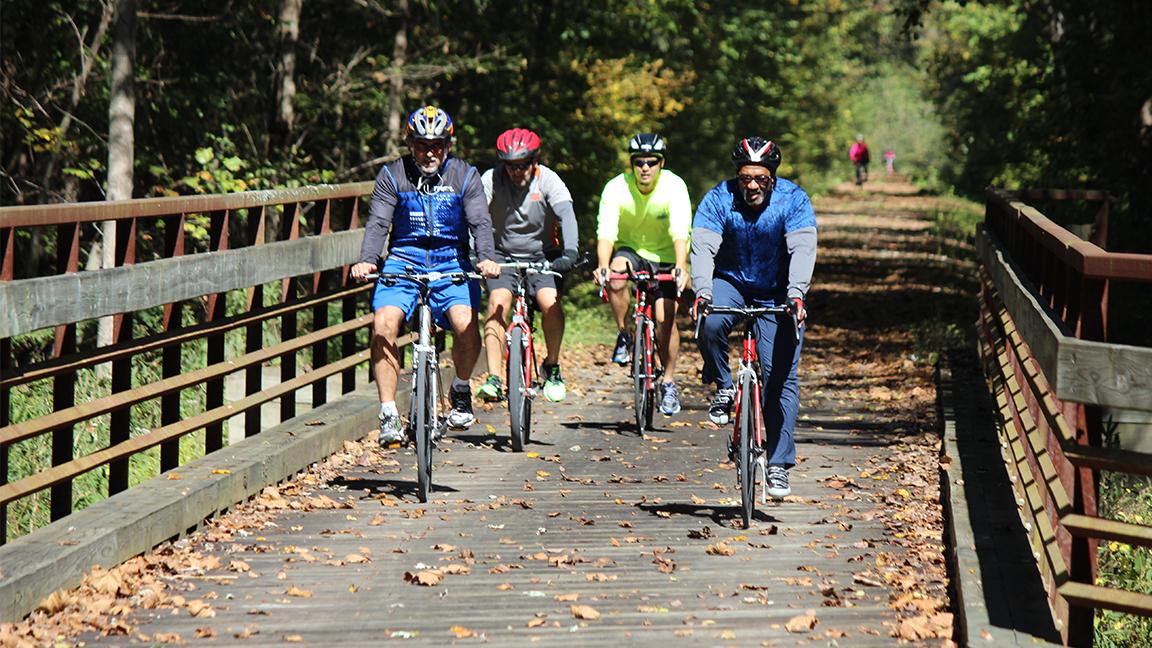 The former railroad route was at one time run by Ambrose Burnside, a Union army general during the Civil War. (Trails for Illinois / Flickr)
Location: Trail center, a former railroad station, is located at 302 E. Vine St., Vienna | MAP
Approximate distance from Chicago: 340 miles
The 45-mile Tunnel Hill State Trail that stretches from Harrisburg to Karnak, Illinois, was previously a railroad that carried train passengers and goods such as coal, salt and wood. Now, it's a bicycle trail winding through farm country, wetlands, ghost towns, forests and sand bluffs. The route features 23 trestle bridges and a tunnel burrowed 543 feet through a hill, giving the trail its namesake.
Cyclists have access to drinking water and outhouses along the route and don't have to worry about motorized vehicles since they're forbidden on the trail. Experienced riders should be able to finish the trail in a day but the Illinois Department of Natural Resources cautions hikers that there are no camping facilities available.
Hours: Open during daylight hours.
Price: Free

Wildlife Prairie Park
A timber wolf on exhibit at the Wildlife Prairie Park. (Bill Crouse / Flickr)
Location: 3826 N. Taylor Road, Hanna City | MAP
Approximate distance from Chicago: 170 miles
The Wildlife Prairie Park, located just west of Peoria, contains several trails where outdoor enthusiasts can take a shuttle or train, ride bikes or hike through the 2,000-acre zoological park. The wildlife exhibits showcase only animals native to the Midwest–including bison, bobcats, eagles, black bears and snakes–and were designed to simulate the creatures' natural environments. Many of the animals, the park's website notes, were rescued and could not be released back into the wild. Visitors can also fish in certain bodies of water and try their hands at a recently completed 18-hole disc golf course.
Hours: Daily from 9 a.m.-6:30 p.m. Admission to the park ends at 5:30 p.m.
Cost: $9 for ages 13-64; $7 for ages 65 and up, $6 for kids ages 3-12; free for kids 2 and under.

Bemis Woods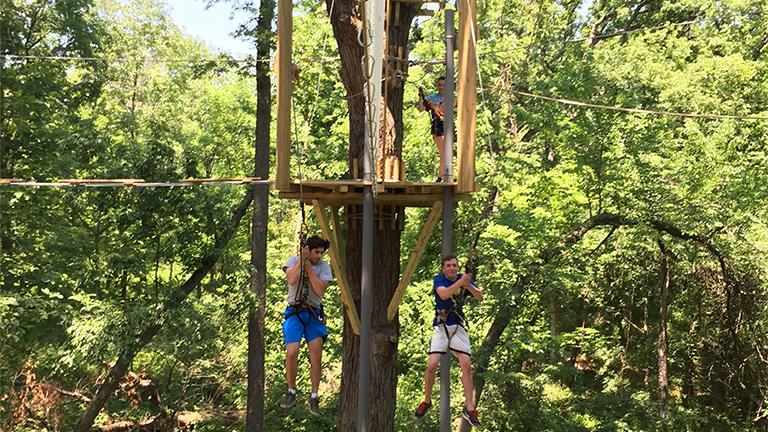 The treetop obstacle course's highest platform is 42 feet high and the longest crossing is 62 feet long. (Go Ape)
Location: 1100 Ogden Ave., Western Springs | MAP
Approximate distance from Chicago: 20 miles
Last June, the outdoor adventure company Go Ape opened up a seven-acre treetop obstacle course in this Cook County forest preserve. The attraction is billed as the only treetop obstacle course in the state and the only zip-line course in the Chicago area. Visitors climb rope ladders, swing on trapezes and whiz through the tree canopy on zip lines, including one that is almost the length of two football fields. The course takes about two to three hours to complete and is designed for all skill levels, although participants must be at least 10 years old, stand at least 4 feet 7 inches tall and weigh no more than 285 pounds to try the course. Find more Illinois zip-line courses in Marseilles, Makanda and Grafton.
Hours: Open during daylight hours by appointment online or by calling 1-800-971-8271. 
Cost: $58 for ages 16 and up; $38 for ages 10 to 15. 
Follow Evan Garcia on Twitter: @EvanRGarcia
This story was updated July 13, 2017.
---
Related stories: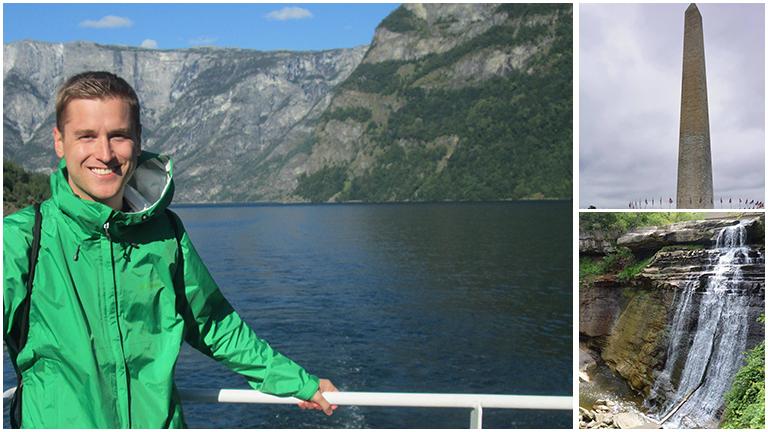 Midwest Native Driving to All 412 National Park Sites
Aug. 25: When most people visit a National Park Service site, they visit the Grand Canyon or Yellowstone. Not many realize that there are more than 400 National Park Service sites. But that's one thing Mikah Meyer hopes to change as he travels cross-country visiting all 412 of those sites.
---
A Walk in the Woods? Try a Flying Leap at New Zip Line Course
July 13: Summer is the time to get outdoors and there's something new to do in the Forest Preserves of Cook County. But it will test the upper body strength of anyone brave enough to try it–and it might put a dent in your pocketbook.
---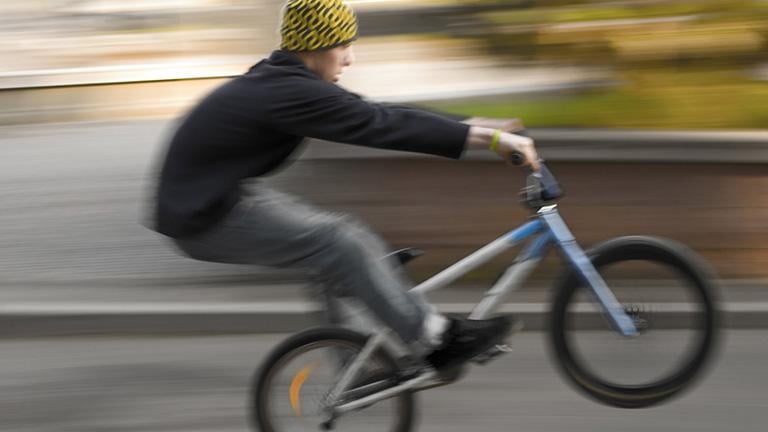 Mayor Breaks Ground on 40-Acre Bike Park on Southeast Side
June 13: Billed by the city as the first park of its kind in the Midwest, Big Marsh Bike Park will open this winter at a former industrial site that's now part of a 270-acre habitat restoration project.
---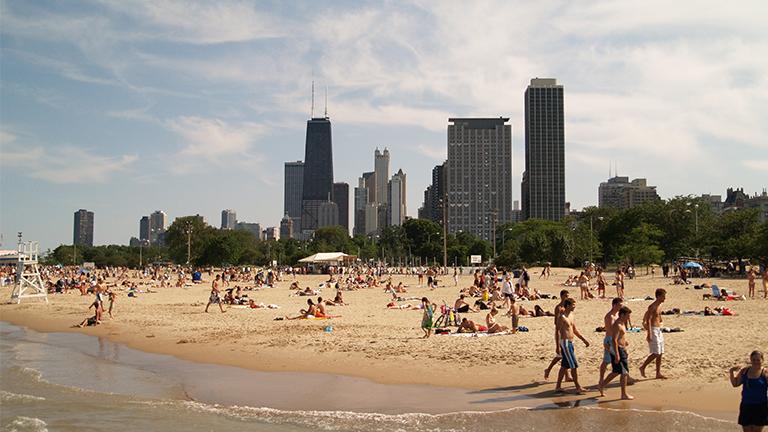 10 Things About Chicago Beaches You Might Not Know
May 25: Chicago's beaches – all 26 of 'em – open for the season today. Here are 10 things you may not know about the city's sandy side.
---