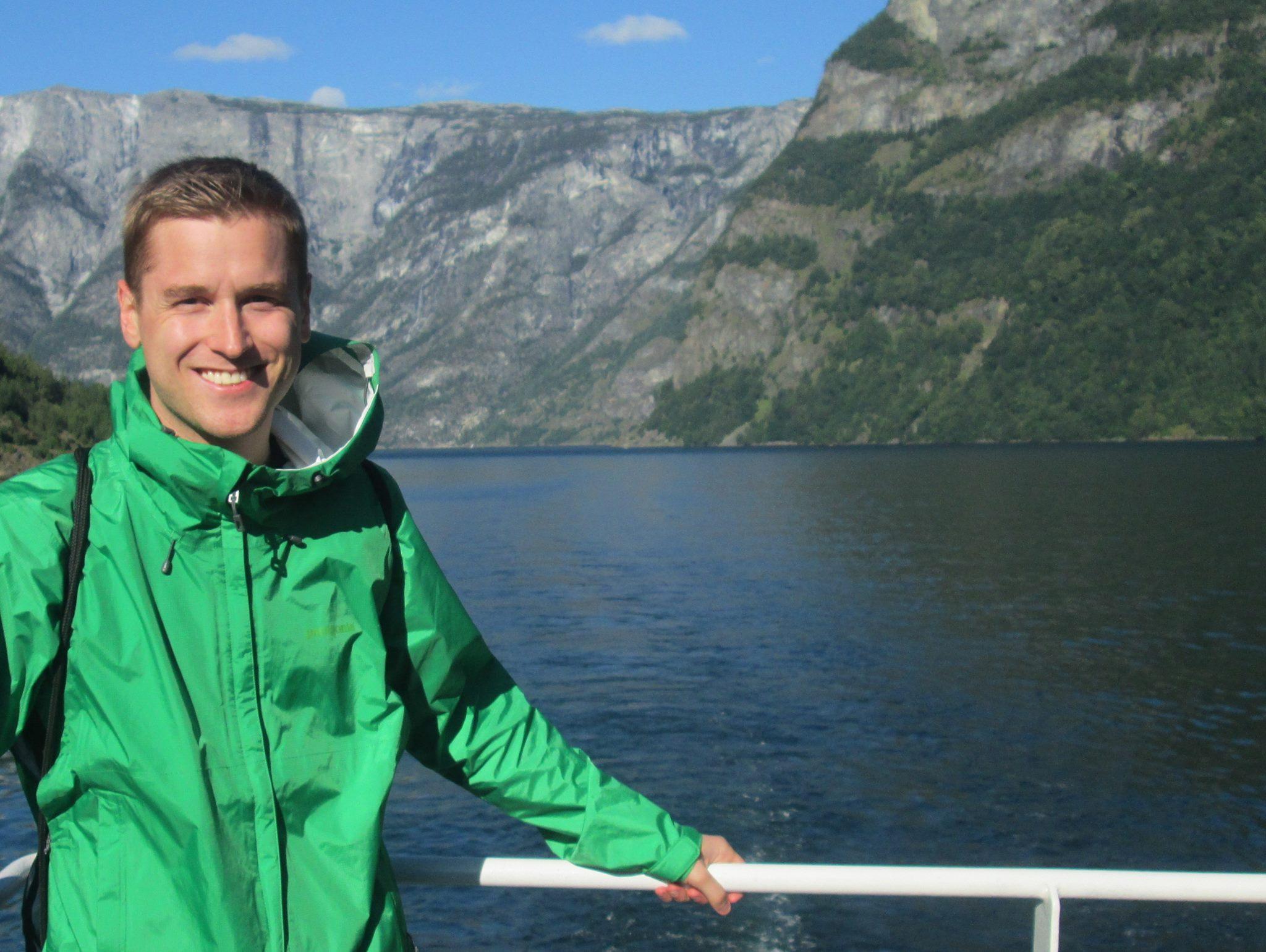 Mikah Meyer, 30, is attempting to visit all of the 412 National Park Service sites in one continuous trip. (Courtesy Mikah Meyer)
When most people consider visiting a national park in the U.S., they think of the big ones: the Grand Canyon, Yellowstone or one of 57 others.
Not many realize that there are more than 400 National Park Service sites. But that's one thing Mikah Meyer hopes to change as he travels cross-country. His goal? To visit every one of those hundreds of sites.
Not that long ago Meyer himself said he was among those who "assumed the 59 national parks," were the only official sites entrusted to the national agency. "I did more research and that's when I learned there were 412 sites."
The Lincoln, Nebraska, native embarked on his journey this spring, heading out in a 72-square-foot van that comes with its own set of challenges.
"Before this I was living and working in a boarding school, which was 4,900 square feet," Meyer said. "It's been an adjustment in getting used to not having everything as easily accessible just as one would in a house or an apartment."
Meyer's departure date, April 29, marked an important date: the 11th anniversary of the death of his father, Larry.
"The idea was to take the day that had been horrible for eleven years and repurpose it into something triumphant," Meyer said.
Larry, who was a Lutheran pastor, loved road trips.
"He used to often drive from Nebraska to Florida for family vacations nonstop for 28 hours," Meyer said. "I think he would've dug it. … Of all things, I think he would've dug the process: finding the van, fixing it up," planning the stops and figuring out how to do it affordably.
When his father died at age 58 from cancer, Meyer was 19 years old. The loss "changed my world views as far as thinking we're all guaranteed retirement like I naively thought as a teenager," Meyer said.
Mikah Meyer's inspiration for a cross-country journey to each National Park Service site came from his father, Larry. (Courtesy Mikah Meyer)
"I, coincidentally, had a road trip already planned for what ended up being 10 days after his funeral," he added. "I went ahead with that road trip anyway and it ended up being a completely healing and transformative experience for me."
Every year since then Meyer has taken a road trip. For his 25th birthday, Meyer marked the occasion by taking a 260-day road trip, covering 16,400 miles across the U.S. to visit all of his family and friends living in the country.
It was his "dream" road trip, and "it was on that trip that I was thinking more about this retirement thing and realized, 'Oh, I don't know when I'm going to die,'" Meyer said. "So I made it a goal to try and take one [trip] year every five years—25, 30, 35, 40—and do something that you might save for retirement in case I die at 58 as well."
To commemorate his father and his 30th birthday, Meyer decided to travel to all of the National Park Service sites. "I remember some of those national parks I saw on that first dream road trip and decided I wanted to see all of them," Meyer said.
The trip will take him three years to complete, which meant quitting his jobs as director of residential services at Georgetown Preparatory School and professional singer in the Washington National Cathedral choirs in Washington, D.C.
While Meyer had developed a reputation as the "road trip guy" among friends and family, he wasn't sure how his employers would take the news. To his surprise, both were very supportive. The boarding school let Meyer use its parking lot to work on converting a cargo van into a sort of mobile home and many of the school's maintenance staff lent a hand.
The director of the cathedral gave Meyer some parting advice: "He said, 'Don't lose your music, don't lose your voice in all of this,'" Meyer said. "And he's the one that actually gave me the idea to put it out there to churches that I'd be willing to sing along the way as a way to help fundraise and also for me to not lose the music basically."
Meyer said he spent years saving for this trip, which often meant deciding between "going out on a Friday night and buying a bunch of beers or saving that money for gallons of gas. I chose to save for the gallons of gas." In addition to his savings, Meyer has a handful of sponsors and is accepting donations through his website.
While Meyer could've chosen any number of sites to begin his journey, he was prudent in his choice. "I launched at the Washington Monument because it's one of the 400 some national park units, but most people don't know it's a national park site," he said. "I thought it'd be an iconic way to start spreading that message."
As of Aug. 24, Meyer has visited, or as he likes to say "experienced," 32 of the national park sites (at the time of this interview, his most recent stop was in West Branch, Iowa, to see the Herbert Hoover National Historic Site).
"The idea is to fully experience this park, so not only can I feel like I experienced it myself but also share it with the followers of my blog because I'm writing one blog for each unit in the park system," Meyer said.
"I was actually fortunate while I was planning this [trip] I lived five miles west of somebody had been to all 401 units when that was the total number. … He recalled each park and told me the ideal amount of time he recommended I spend at each. That's what I'm using as my guideline."
Heading to Chicago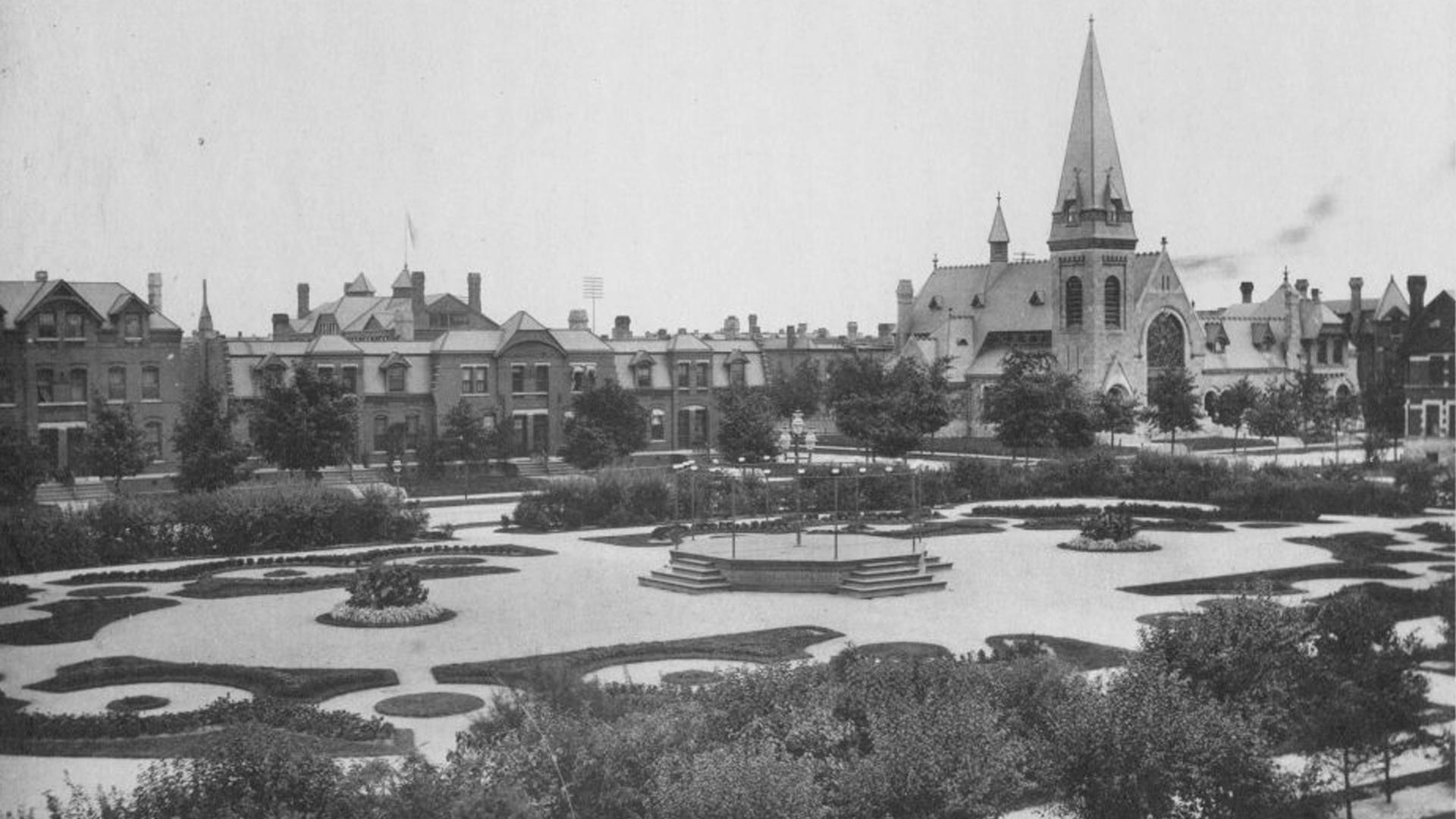 One of America's first "company towns," Pullman was named a national monument by President Barack Obama in February 2015.
Meyer's journey will bring him to Chicago, where he will visit the Pullman National Monument on Aug. 30. Located on the South Side, the Pullman Historic District was among the first so-called company towns in the U.S., built by George Pullman in 1880-1884 as a place for employees of his Pullman Palace Car Company to live and work.
In 1894, Pullman was the epicenter of a violent labor strike that spread across the country. Though workers eventually returned to their jobs, the event ignited the idea of laborers organizing, and this ultimately led to the formation of the country's first African-American labor union, the Brotherhood of Sleeping Car Porters, in 1925.
When President Barack Obama named Pullman a national monument in February 2015, he recounted Pullman's past and how it shaped the nation. He also acknowledged the perception most people have about national parks and monuments.
"It is right that we think of our national monuments as these amazing vistas, and mountains, and rivers. But part of what we're preserving here is also history. It's also understanding that places that look ordinary are nothing but extraordinary," Obama said. "The places you live are extraordinary, which means you can be extraordinary. You can make something happen, the same way these workers here at Pullman made something happen." 
Meyer plans on arriving in Chicago on Saturday and spending some time with friends. On Sunday, he'll sing in the choir at St. James Lutheran Church.
Sharing his journey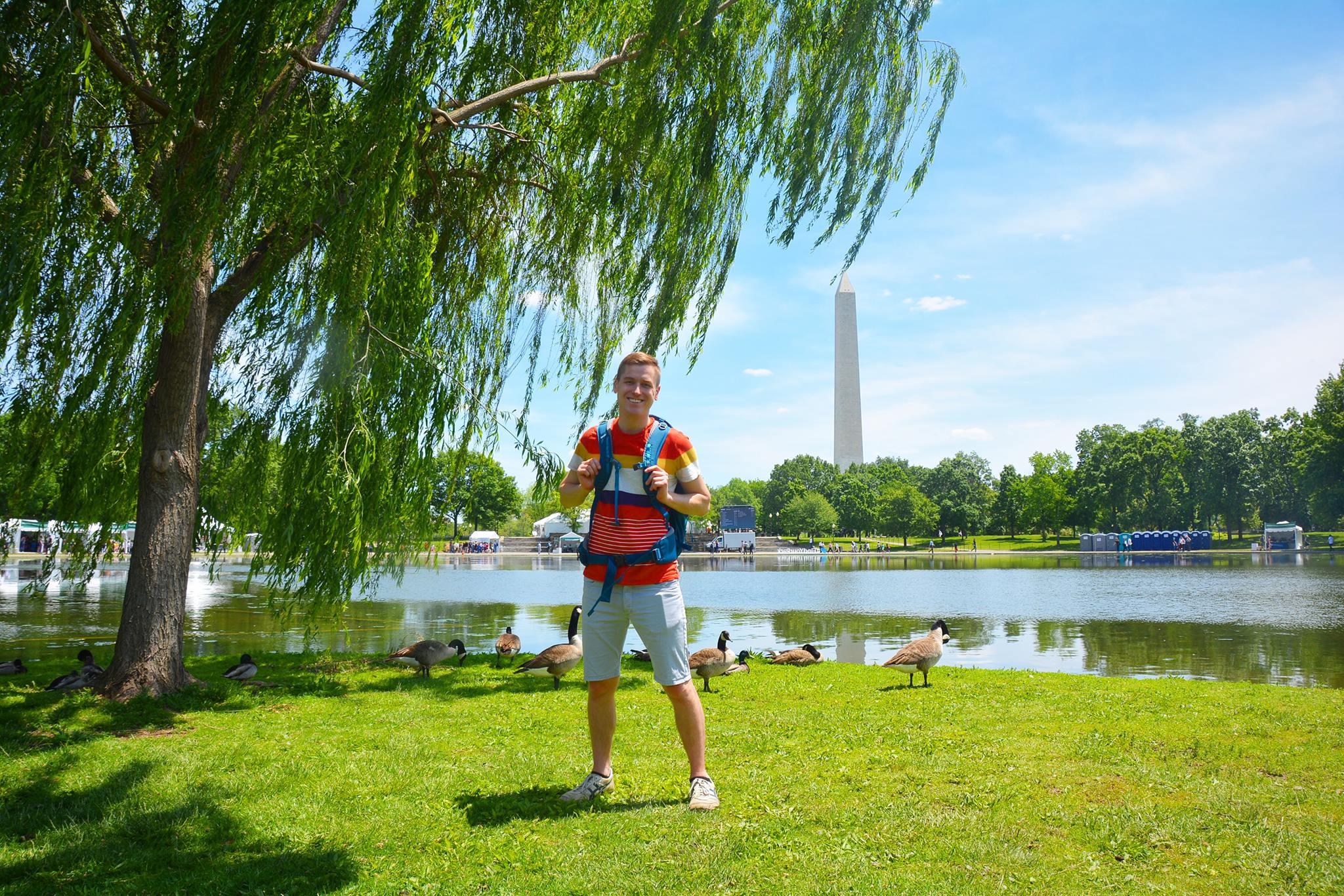 "It's one of my life dreams. And I hope that I can check that off before I pass away," Mikah Meyer said of seeing all 412 National Park Service sites. (Mikah Meyer)
In addition to his followers, Meyer is sharing the journey with his boyfriend. "Through all of my planning I always dreamed that I'd do it with a significant other," Meyer said. "About four months before I left on this trip I met someone and he decided he was going to join me on the trip indefinitely."
Having his partner with him, Meyer says, makes it easier for him to reach out to a community that often "doesn't see themselves in the park."
"I'm openly gay. One of the things the park service and the park's nonprofit has said [to me] that the more open I'm able to be about that, the more it helps them reach their centennial goals of reaching communities who aren't often in the parks and one of those is the LGBT community," he said. "It helps me reach that audience and tell that story, and be that role model without having to announce it."
If Meyer is successful in visiting all 412 sites, he will become the youngest person to do so.
"I'm about half the age of their average visitor," Meyer said, adding this can also help the agency connect with a younger generation and inspire them to visit these sites.
His final reason for making this 1,116-day trip: "It's one of my life dreams," he said. "And I hope that I can check that off before I pass away."
For more information about Meyer, his trip and his music–or to find out where he is, visit his website.
Follow Kristen Thometz on Twitter: @kristenthometz
---
Related 'Chicago Tonight' stories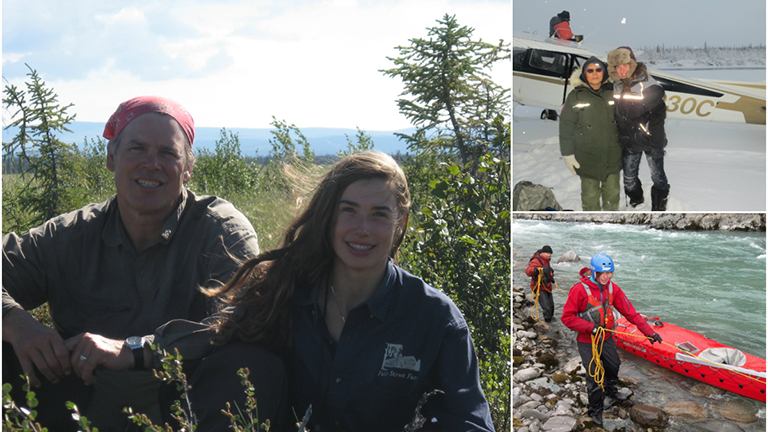 'Braving It' Tells Father-Daughter Adventure in Alaskan Wilderness
June 23: A father and daughter travel to the far reaches of Alaskan wild and live to write about it in a new book.
---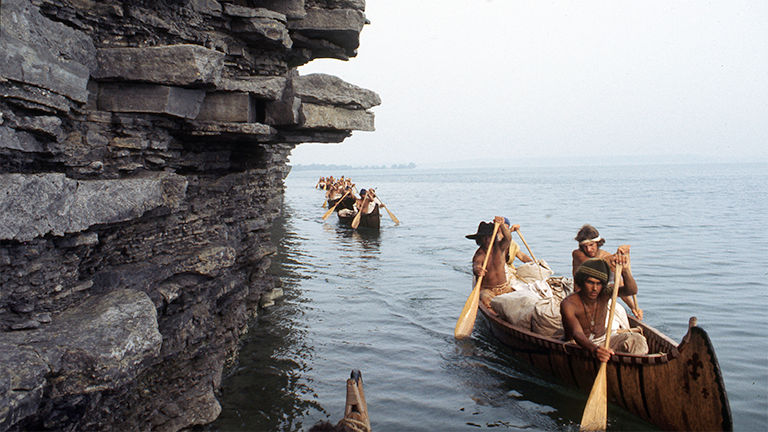 3,300-Mile Journey by 16 Teens, 6 Adults Told in New Book
June 22: In 1976, a 37-year-old suburban French teacher led an eight-month trek retracing the 17th century expedition of French explorer Robert de La Salle. Hear about the trip from two who experienced it.
---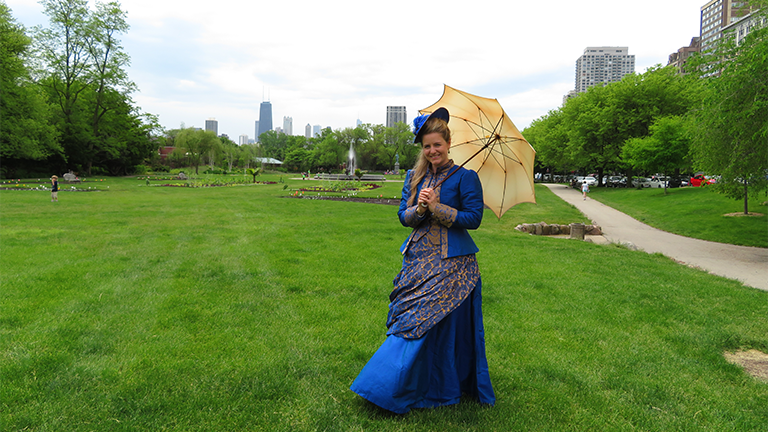 German Woman Recreating Ancestor's Journey to America
June 20: In 1880, a 26-year-old German leather manufacturer left his hometown for America. Now, his great-great-granddaughter is recreating his cross-country journey in a 1880s Victorian dress.
---
President Obama Names Pullman Historic District a National Monument
Feb. 19, 2015: The president visits the Pullman neighborhood to commemorate its new National Monument Designation.
---