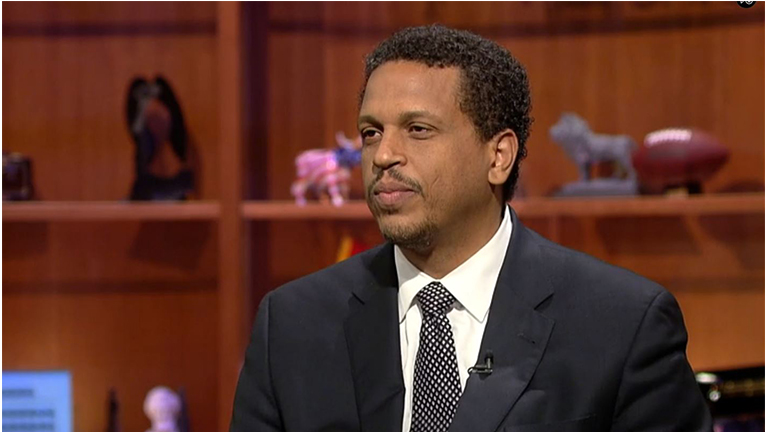 Former Principal Troy LaRaviere resigned Tuesday from Blaine Elementary after he was suspended by CPS. He was later chosen as president of the Chicago principal's union. (Chicago Tonight)
Former principal Troy LaRaviere announced Tuesday he has resigned his position at Blaine Elementary – which was recently named among the top public schools in Chicago – four months after he was suspended, blaming Mayor Rahm Emanuel and "political obstructions."
In a letter posted on his blog Tuesday morning titled "Dear Mayor Emanuel: I Resign My Position As Principal Of The #1 Rated Neighborhood School In Chicago," LaRaviere said the biggest obstacle he faced at Blaine was politics.
"Instead, the achievement gap steadily increased under your mismanagement as you and your appointees at (Chicago Public Schools) made one disastrous decision after another, in defiance of the evidence and research on educational practices," LaRaviere wrote to Emanuel. "You have made it increasingly difficult for principals and teachers to provide strong academic programs for our students."
LaRaviere, a regular critic of both CPS and Emanuel, had been at Blaine since 2011. He was recently elected president of the Chicago Principals and Administrators Association – a position that would bar him from returning to Blaine even if his suspension had ended. In his new role, he hopes to improve the district's "fiscal and educational management."
A high-performing Lakeview-area school of just under 900 students, Blaine was named last week as the top neighborhood school and third-best public school in Chicago by Chicago Magazine.
A photo of LaRaviere smiling and hugging children accompanied his blog post announcing his resignation (troylaraviere.net)
At the time of his suspension, CPS officials pinned LaRaviere's removal on allegations of ethics violations and acts of misconduct, insubordination and engaging in political activity while on the clock.
But LaRaviere said he was targeted because he had been outspoken against the mayor and school practices including tracking and the over-evaluation of teachers, which he said are based in ideology and politics instead of effective educational methods.
LaRaviere said in a phone interview with Chicago Tonight Tuesday afternoon he had considered resigning since he was first suspended back in April. But he decided instead to try and obtain internal communications between Emanuel's office and CPS about why they were looking to terminate his employment.
Last week, LaRaviere received a letter from the Chicago Board of Education's legal department refusing his request to disclose about a dozen communications between attorneys for CPS and the city, citing "common interest privilege."
But in doing so, he believes the mayor's office unwittingly disclosed its involvement in his termination process.
"It's either substance or it's not," he said. "You either had involvement or you didn't. But you can't say you didn't have involvement and then invoke attorney-client privilege, which you would only need to invoke if you had involvement."
While he was not fired outright, LaRaviere faced hearings before CPS and the Illinois State Board of Education. Instead, he said he wanted to step away from the job fully, allowing Blaine the chance to hire a new principal as quickly as possible, saying in his letter he didn't want those at the school to "suffer the consequences of (Emanuel's) destructive political agenda."
LaRaviere's three-day hearing before an ISBE officer was scheduled to begin Sept. 19. But he failed to meet an Aug. 22 discovery deadline, declining to name witnesses he would call or provide documents he would have used in his defense, according to CPS Communications Director Emily Bittner.
"By resigning, Mr. LaRaviere has abandoned the process afforded to him under school code to have his day in court, not only in front of an ISBE hearing officer but also any opportunities to appeal that decision to the Illinois Appellate Court," she said in an email.
Bittner also took aim at LaRaviere's claim Blaine had been poorly managed prior to his arrival, saying the school has been in the top 10-15 percent of all CPS schools every year since 2001 and has never been on probation.
"Families at Blaine Elementary School can look forward to another excellent school year, building on their gains of the past decade," Bittner said.
Follow Matt Masterson on Twitter: @ByMattMasterson
---
Related stories:
Viewer Feedback: Troy LaRaviere's 'Ouster Does Sound Suspicious'
May 19: Hear what viewers had to say about our conversation with former CPS principal Troy LaRaviere when we read comments from the "Chicago Tonight" website, and our Facebook and Twitter pages.
---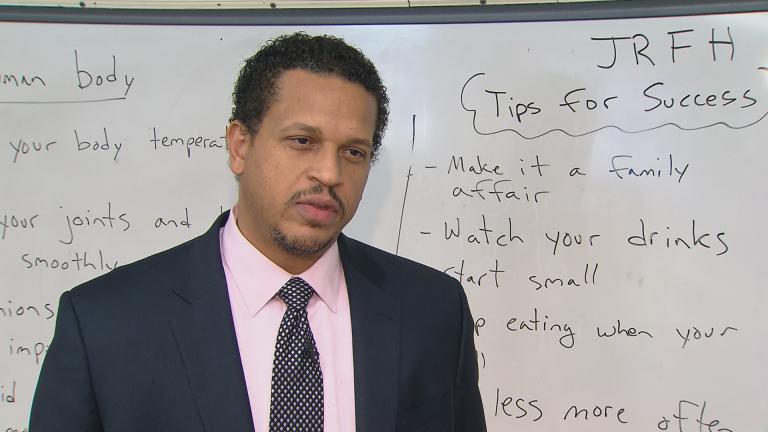 Ousted CPS Principal Troy LaRaviere Says Dismissal 'Politically Motivated'
May 12: The former principal of Blaine Elementary School in Lakeview, who is a frequent critic of Mayor Rahm Emanuel and CPS policies, joins "Chicago Tonight" to discuss his dismissal and the charges against him.
---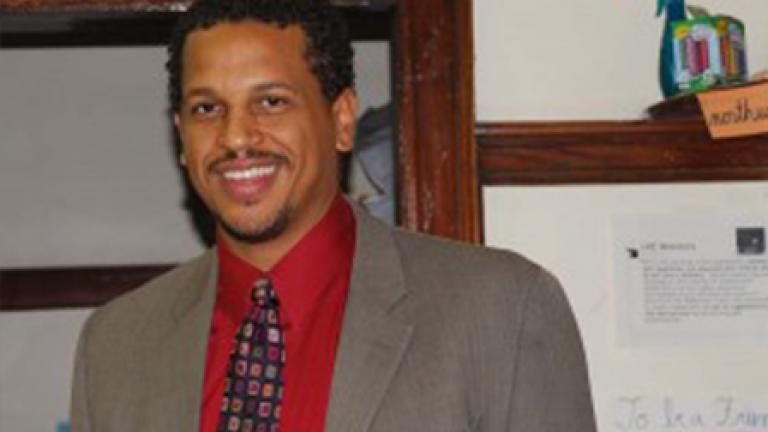 CPS Principal Speaks Out, Gains Support
May 14, 2014: We speak with Blaine Elementary principal Troy LaRaviere about his recent op-ed in the Chicago Sun-Times and the overwhelming response he has received from colleagues about the Chicago Public Schools' administration and its treatment of employees.
---