The father of a Lincoln Park High School student is suing the Chicago Board of Education, claiming it didn't protect his daughter from sexual assault.
It's the latest twist in a story for which few details have been released, even for the parents and students at the school. A probe into misconduct at the school has resulted in the removal of several administrators and coaches and the suspension of the boys basketball team.
In response to recent events, Troy LaRaviere, president of the Chicago Principals and Administrators Association, commissioned a survey of his approximately 1,000 members. "I was amazed that we got more than 200 responses within first 24 hours. That's a really high response rate," LaRaviere said. "Principals are angry about how Chicago Public Schools (CPS) is portraying this and using principals as scapegoats for problems within CPS. They feel there's a lack of support. Two principals called me because they spent five hours subbing because they couldn't get a sub. If they're teaching five hours a day, how are they going to find time to supervise teachers, meet with parents and ensure student safety?"
LaRaviere joins "Chicago Tonight" in discussion Wednesday, along with John Moser, a parent representative on the local school council for Lincoln Park High School; and Katharine Baker, a professor of law at IIT Chicago-Kent College of Law who has studied Title IX law and has written extensively about sexual violence.
Below are some of the results from the Chicago Principals and Administrators Association survey: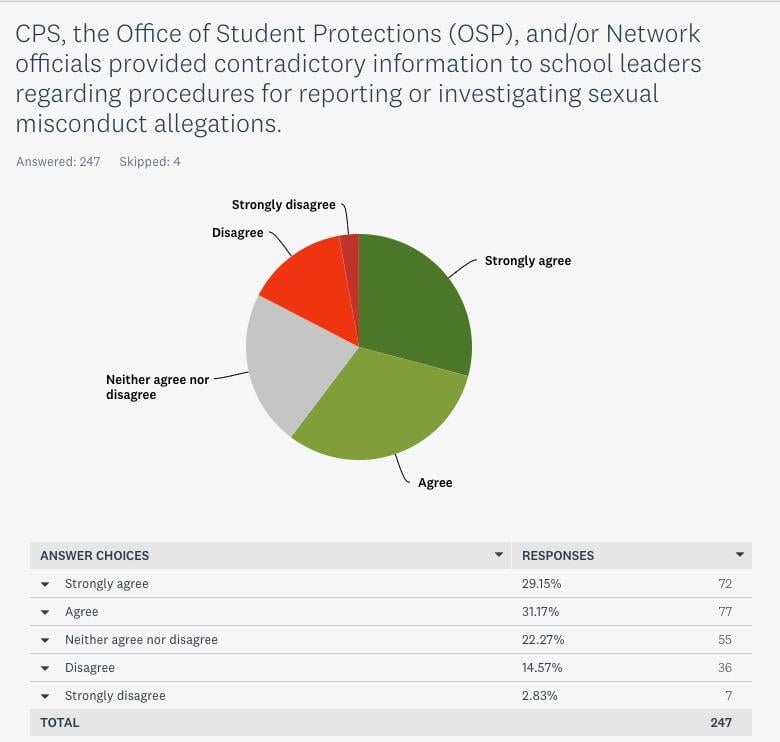 ---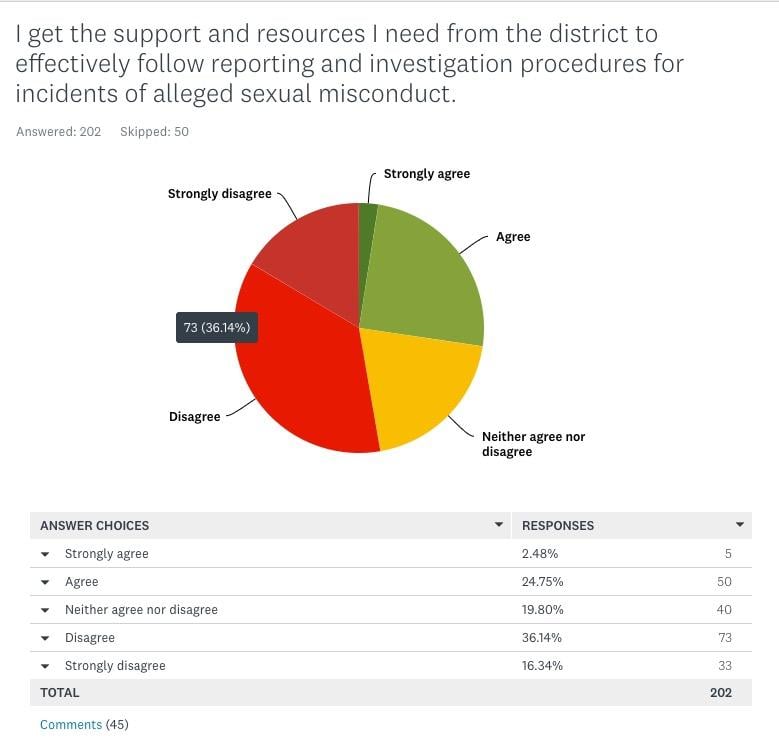 ---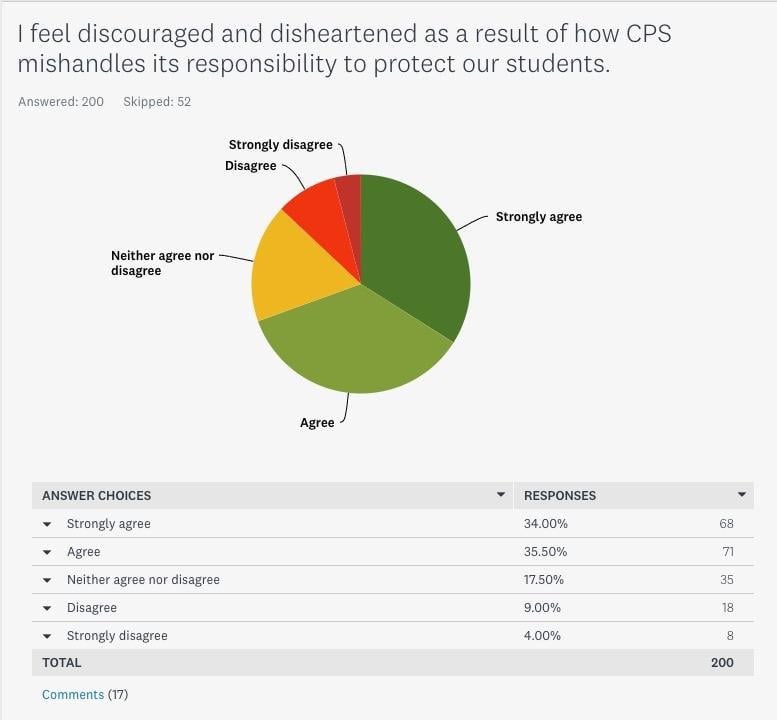 ---
---