Former Chicago Public Schools Principal Troy LaRaviere says the district's decision to remove him is "politically motivated" because he is campaigning for the top spot at the principals' union, the Chicago Principals and Administrators Association.
"When I was a lone voice, the administration tolerated me," LaRaviere told reporters Thursday morning. "But when faced with the prospect of an organized group of education leaders speaking as one on behalf of students, they've moved with haste and reckless abandon to prevent that from happening."
LaRaviere, a frequent critic of Mayor Rahm Emanuel and CPS policies, served as principal at the high-performing Blaine Elementary School in Lakeview until his ouster last month. District officials have said his removal is tied to alleged ethics violations and acts of misconduct, such as not properly addressing "severe deficiencies in Blaine's cash controls."
CPS has also accused LaRaviere of engaging in political activity since January while on the clock, according to a list of dismissal charges given to LaRaviere on April 25. During that time, LaRaviere was prominently featured in a March campaign ad for Vermont Sen. Bernie Sanders's presidential bid.
---
Document: Read the dismissal charges
---
"I believe that it's retribution," LaRaviere said of his ousting during his appearance on "Chicago Tonight."
But LaRaviere said calling his ousting "political" isn't specific enough.
"I'd rather use something a little bit more precise. I think this is certainly retribution, I think certainly the mayor's office had something to do with it," LaRaviere said. "I don't know if the mayor is in control of every particular decision. The mayor's office is an institution that represents the wealthy interests that donate to the campaign. And so it's filled with people who work on behalf of those interests."
LaRaviere was not officially fired, but he will face assessment hearings by CPS and the Illinois State Board of Education. LaRaviere was not optimistic about the outcome of those hearings.
"After that, it's just a matter of considering my legal options, and everything is on the table," LaRaviere said. "I think that ultimately, whatever City Hall wants to happen will happen."
LaRaviere said his criticism of the mayor and CPS is not about him, but rather improving the school system.   
"Any consideration about my own personal benefit has never been a part of what I do. So I speak out to push that agenda – the agenda of a school system that works for the children that are in it, and that'll never change," he said.
---
May 13 update to the story: According to a CPS spokesperson, the hearing officer on Friday recommended that LaRaviere be suspended without pay.
---
Sign up for our morning newsletter to get all of our stories delivered to your mailbox each weekday.
---
Related stories from "Chicago Tonight"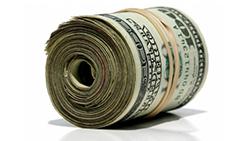 CPS Principals Learn How Deep Budgets Will Be Cut
Feb. 9: Chicago Public Schools principals are learning just how deep their budgets will be cut after last week's announcement that the district was slashing more than $100 million from annual school budgets.
---