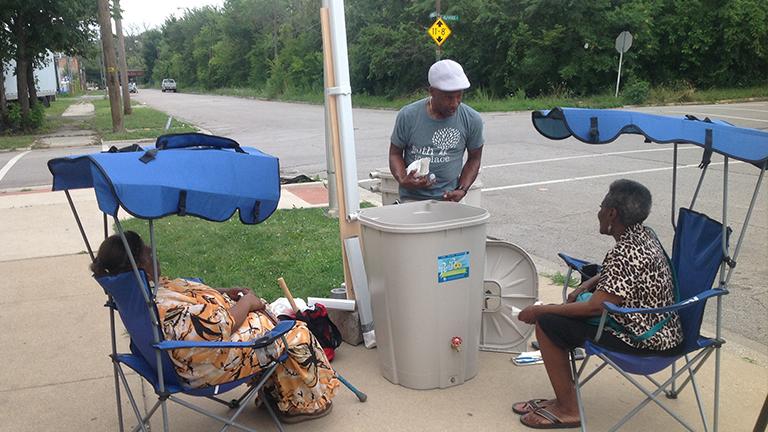 A Faith in Place volunteer shows a rain barrel to community members at New Mission Temple Church of God in Christ on the West Side. (Ramont Bell)
Free barrels for collecting rainwater are being distributed to South and West Side communities prone to flash flooding.
Since July, the faith-based environmental organization Faith in Place has held events at six different churches where residents can pick up free rain barrels donated by the Metropolitan Water Reclamation District. Gardens, which help absorb rainwater, have also been planted at four of the churches.
On Saturday, two South Side churches will host the final giveaways.
To select the communities for the free program, Ramont Bell, Faith in Place's outreach coordinator, said the organization used data from a case study about urban flooding by the nonprofit Center for Neighborhood Technology.
"We're concentrating on underserved areas where the most flooding is," Bell said. "That's based on insurance claims and calls into FEMA (the Federal Emergency Management Agency)."
By collecting rainwater from a building's downspout, the barrels divert water that would normally flow into streets, sidewalks and the city's combined sewer system, where overflows during heavy storms cause mixtures of stormwater and untreated sewage to be dumped into the Chicago River.
The National Weather Service defines a flash flood as a rapid or extreme flow of water into a lower, normally dry area within a short period of time. They're typically caused by strong rainfall and urban areas are particularly susceptible due to the lack of greenspace for naturally absorbing water.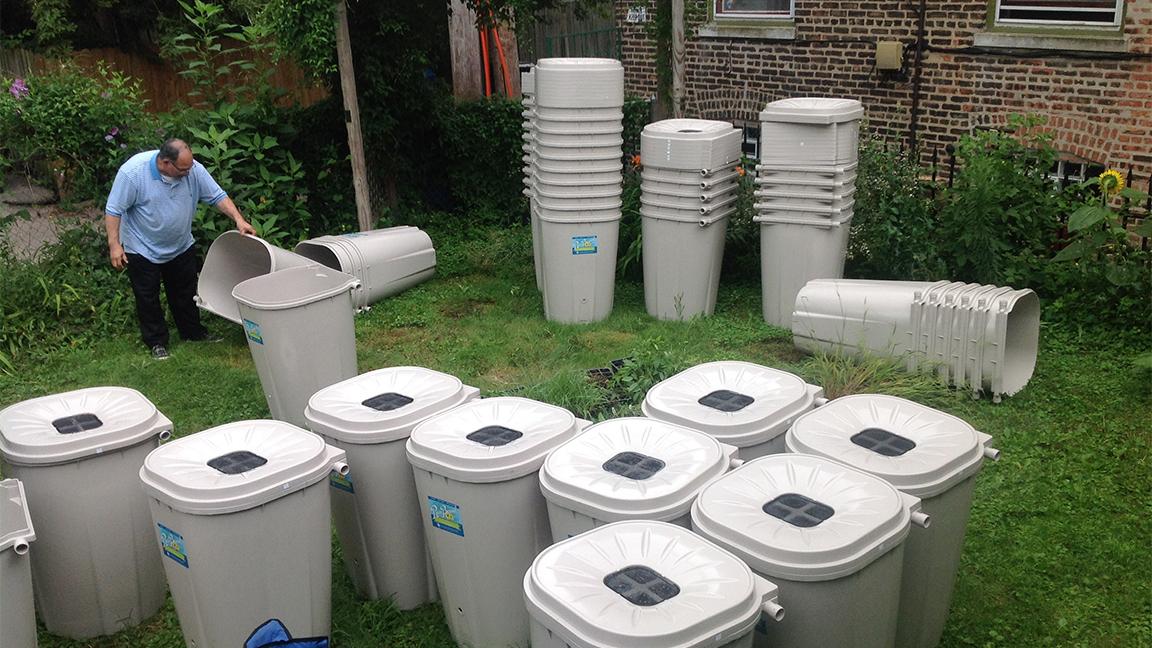 On Saturday, two South Side churches give away the final group of rain barrels. (Ramont Bell)
The MWRD provided 500 barrels for the initiative, which is funded by the National Fish and Wildlife Foundation's Chi-Cal Rivers Fund. In a single rainy season, each 55-gallon barrel can divert 3,270 gallons of stormwater runoff, according to a press release announcing the program.
Faith in Place will be giving away 50 rain barrels on Saturday from 8 a.m. until 10 a.m. at New Life Church Southeast (1021 E. 78th St.) in Avalon Park, where a rain garden will also be planted.
The MWRD provides free rain barrels to several municipalities and non-government organizations; it also sells them for around $50 each.
Follow Evan Garcia on Twitter: @EvanRGarcia
---
Related stories: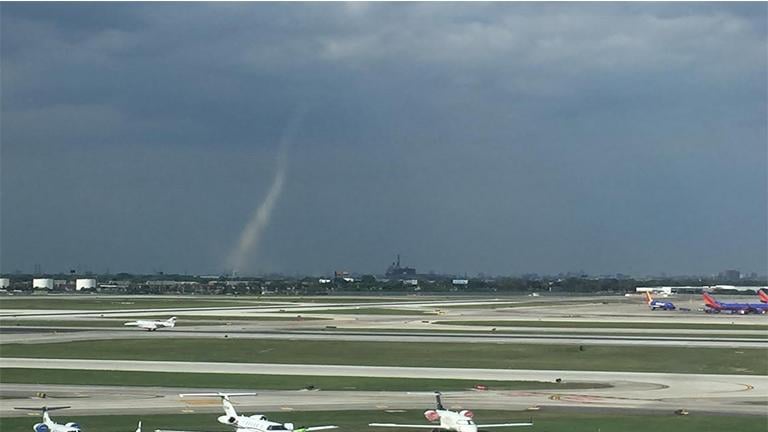 Chicago Landspout Marks City's First Tornado in a Decade
Aug. 10: Tornadoes had kept away from Chicago since 2006, but a brief landspout brought an end to that streak Tuesday afternoon.
---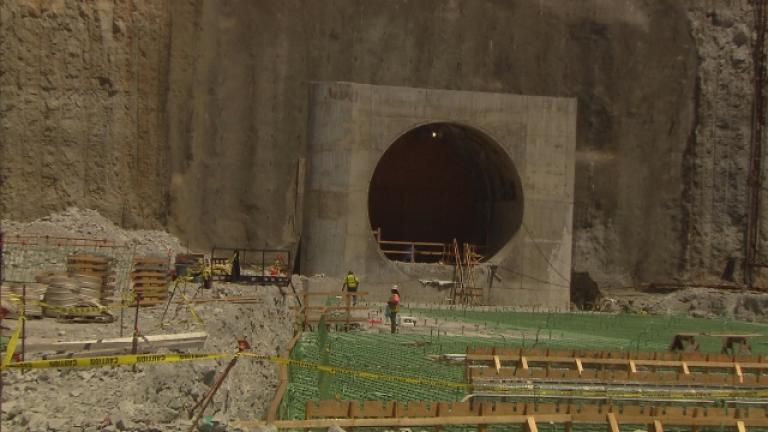 Thinking Big About Sewage
May 19, 2015: Jay Shefsky visits the Thornton Quarry and goes to the bottom of Deep Tunnel to see where the water will flow into the new reservoir later this year.
---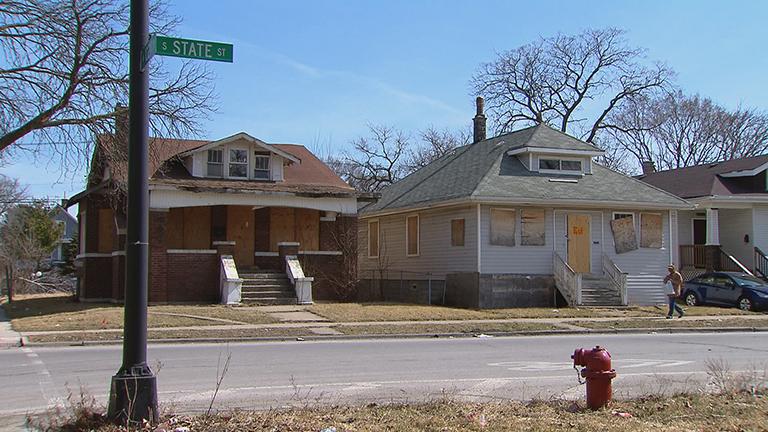 Report Highlights Struggles in Chicago's Segregated Communities
March 14: This year marks the 100th anniversary of the start of the Great Migration, but a new report from the Chicago Urban League says many blacks still live in racially segregated and impoverished neighborhoods.
---