The video cannot be displayed.
This November, voters in Cook County will have the chance to eliminate an entire office of Cook County government if they so choose. Some county commissioners say the savings from merging the Recorder of Deeds office with the County Clerk's office could top $1 million annually.
But others are pleading with voters to keep the Recorder of Deeds office around and say that racism may be a motivation for getting rid of it.
The Recorder of Deeds office keeps and maintains various county records, most notably deeds on county properties. Advocates have long claimed that the functions of the office are outdated and can easily be assumed by the larger County Clerk's office. That office administers elections, marriage, birth and death certificates, and provides other real estate and tax services.
Current Recorder of Deeds, Democrat Karen Yarbrough, says she hopes voters vote against the merger, and that she believes her office is vital.
"There are those who think that that the recorder's office isn't important," Yarbrough said. "But if you didn't have this office and the work we do here, you'd have all kinds of problems with your personal property and real estate in general. To merge it is not in the best interest of taxpayers. They don't need to go to some mega office and be turned around all over the place to get things done."
In June, commissioners led by John Fritchey (D-Chicago) passed an ordinance putting the binding referendum on November's ballot. It survived a later effort to rescind Fritchey's ordinance. Government watchdogs like the Civic Federation's Laurence Msall says that the Recorder of Deeds office is outdated.
"They are completely administrative functions, there's no policy involved in registering someone's financial papers or property transactions," Msall said. "The functions of the clerk are almost identical in terms of registration of important financial information. So it can be done more efficiently with less overhead. Los Angeles County, which is similar in size to Cook County, was able to do this almost 30 years ago."
Supporters of the Recorder of Deeds office have invoked race as a motivation for keeping the office around, and have not ruled out the possibility of suing to keep the question off the ballot.
"We don't know how much it's going to cost to merge the two offices together," said Cook County Commissioner Richard Boykin. "And of course, this is an African-American officeholder. So a lot of people in my community are asking the question of whether or not this is an all-out attack on African-American political leaders."
But Fritchey disputes the notion of race being any motivating factor. He says there are other county programs that could use the $1 million generated by the consolidation.
"You look at the programs that have been cut, the services that aren't getting provided, you ask them if $1 million could help them," Fritchey said. "Is this going to balance the budget? No. But if we can save $1 million in taxpayer money, we should do that."
And a spokesperson for Cook County Board President Toni Preckwinkle says that consolidating the offices is "something [Preckwinkle] supported early in her first term. She continues to support the concept of eliminating redundancy in a fiscally responsible way that can lead to more efficient government."
If the question stays on the ballot and voters approve by a simple majority, the merger would go into effect in 2020.
Take a look at how county commissioners voted on the binding referendum. Tune in for more this evening on "Chicago Tonight."
Follow Paris Schutz on Twitter: @paschutz
---
Related stories:
Dorothy Brown Declares Victory in Cook County Clerk of the Circuit Court Race
March 15: Incumbent Dorothy Brown declared victory on Tuesday night, winning 47 percent of the vote with 95 percent of precincts reporting.
---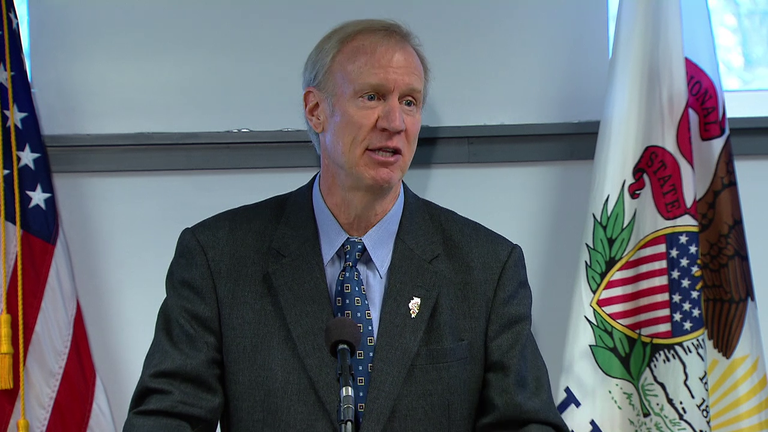 Gov. Rauner: Reduce Number of Local Governments
Jan. 4: The governor unveils a plan he says will save taxpayers billions every year. But, as with everything else, can he get it through the General Assembly?
---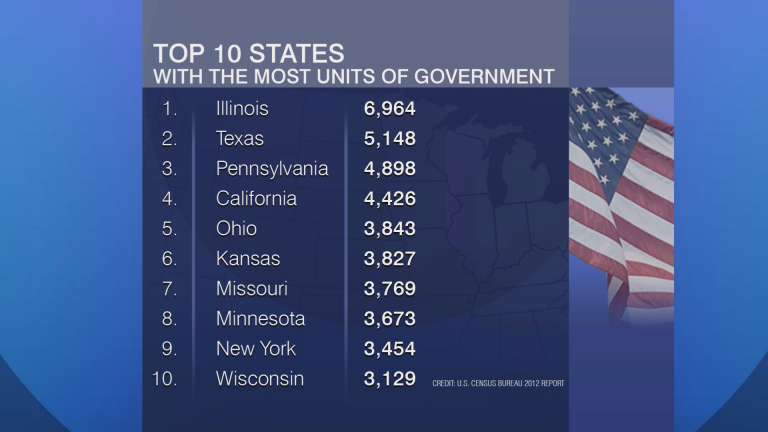 Task Force Proposes Consolidation, Dissolution of Local Governments
July 21, 2015: In a city that has 50 aldermen, it might not come as a surprise that Illinois has the most units of government in the country, nudging out the competition with 6,964 governmental bodies, according to the U.S. Census Bureau.
---