Long-awaited fallout Thursday for officers involved in the Laquan McDonald case. Chicago Police Superintendent Eddie Johnson says that multiple officers made false statements about the shooting in an apparent cover-up attempt.
Johnson has recommended firing seven police officers. Two more, including top Deputy David McNaughton, are retiring. And one officer that was recommended for termination by the city inspector general is spared the axe.
Johnson said in a statement on Thursday:
"The Department and its outside counsel have carefully reviewed the reports and supporting documents, videos, and other evidence and will accept the OIG's recommendation to submit seven of the officers to the Police Board for separation based upon Rule 14 allegations outlined in the OIG's report. The officers have been relieved of their police powers prior to the determination of the Police Board."
The rule 14 violation referenced in Johnson's statement means the officers made either a written or an oral false report about the incident, even after seeing video of it. In this case, the other officers claimed that McDonald was lunging toward Officer Jason Van Dyke with his knife and a threat to his life, and then superiors signing off on those reports, where video evidence appears to show that that did not occur.
This comes after Inspector General Joseph Ferguson investigated and recommended action against 10 of the officers involved. Johnson says he respectfully disagrees with Ferguson's finding on that 10th officer.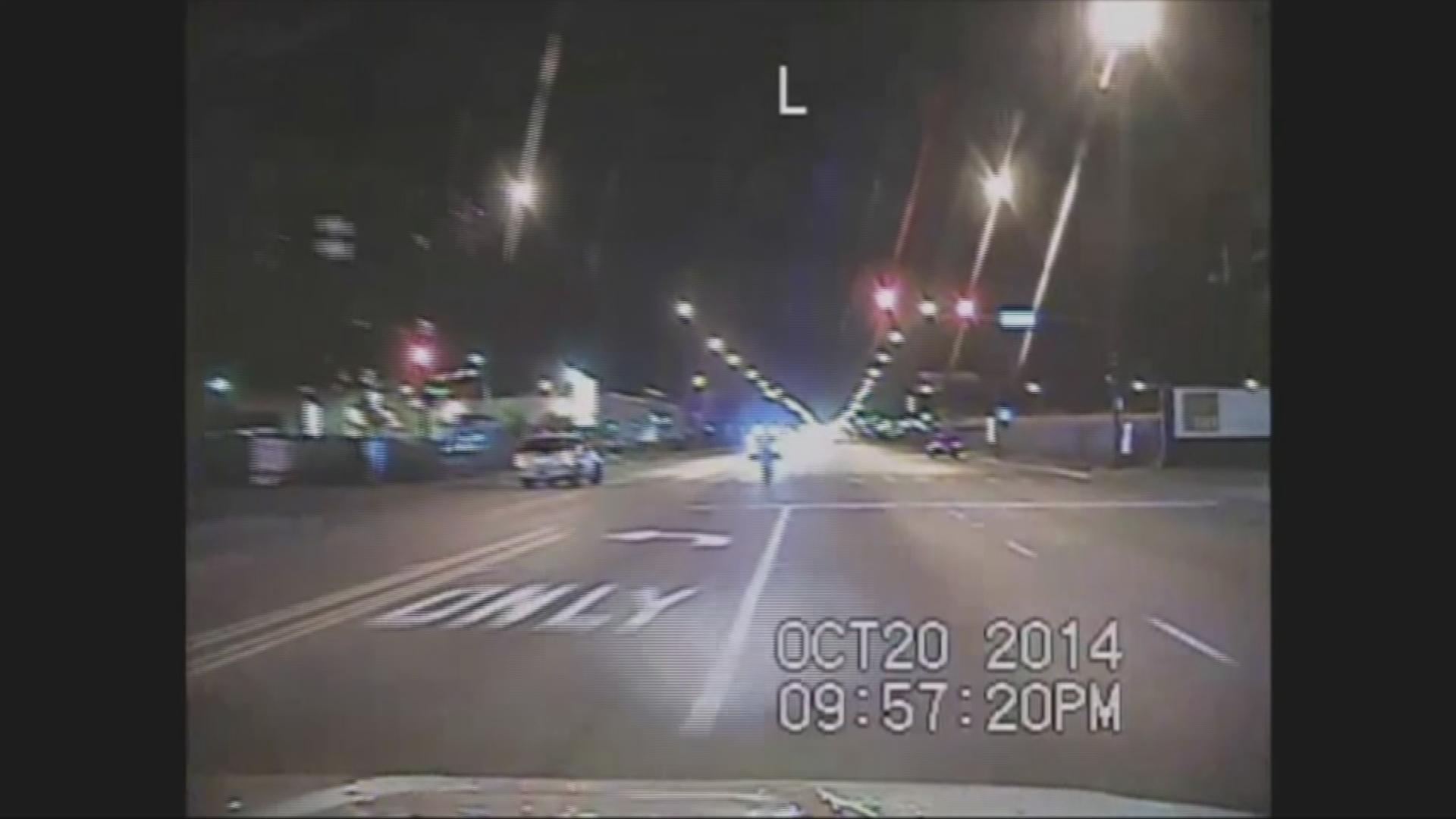 We were unable to reach Fraternal Order of Police President Dean Angelo who, in the past, has been skeptical that these officers indeed did violate rule 14.
Meanwhile, there has been positive reaction Thursday from city and community leaders.
Mayor Rahm Emanuel released a statement of support for Johnson's move.
"I appreciate Supt. Johnson's thoughtful review of the Inspector General's report, and I fully support his decisions. As the city takes these important steps to hold individuals accountable, we must also recommit ourselves to partnering together to rebuild trust between our police department and our residents."
Emanuel had stayed away from the case all week. He said Wednesday that he didn't want to speak out before Johnson took action, because he didn't want the appearance of politics and meddling between the fifth floor of City Hall and Emanuel's handpicked superintendent. He said there was a "Chinese wall" between the two departments.
Meanwhile, the chairman of City Council's Black Caucus says he applauds the new superintendent for swift and decisive action, and says he hopes the Police Board follows suit.
"For these officers, these co-conspirators, to conspire with Officer Van Dyke's statement of what occurred, which was clearly false, I'm hoping the Police Board will uphold these determinations and put them off the force," says Ald. Roderick Sawyer (6th ward). "We want police officers to do their jobs, and I want them to come home safely, be effective on the street, but I don't want them to lie and conspire with one another to cover up wrong doing."
The seven officers and Van Dyke are suspended without pay, but they still have to go before the Chicago Police Board, which will make the ultimate determination of whether or not they lose their jobs.
The process is much like a court trial – the city corporation counsel will act as prosecutor and make the case for firing before the board. The officers will likely have FOP attorneys defending them – unless, like former police Officer Dante Servin, they choose to retire or resign first. The entire process can take up to a year.
Also on Thursday, Johnson announced a shakeup of his top staff, including a new number two in command to replace the retiring John Escalante. That will be Kevin Navarro, a 30-year police veteran. He also announced a new chief of detectives – Melissa Staples – another CPD veteran who has a master's degree in public policy and administration from Northwestern.
Staples takes over for current chief of detectives Eugene Roy, who will retire.
Follow Paris Schutz on Twitter: @paschutz
---
Related stories: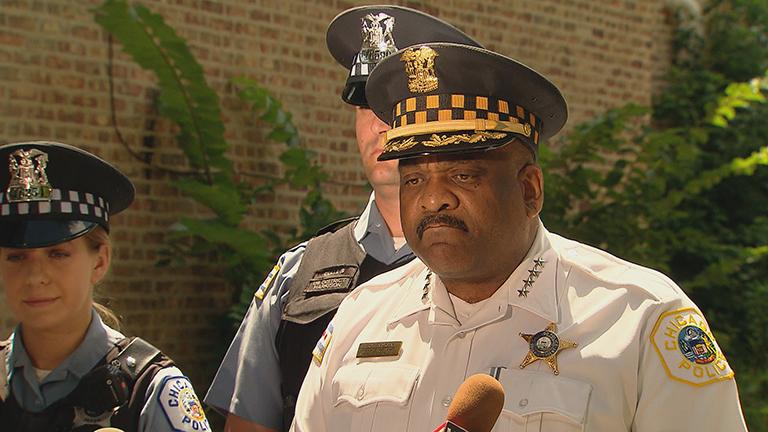 Pressure Mounts on CPD to Release Scathing Laquan McDonald Report
Aug. 16: Did the Chicago Police Department knowingly cover up the shooting of Laquan McDonald, and if so, how many officers, lieutenants and detectives will be fired?
---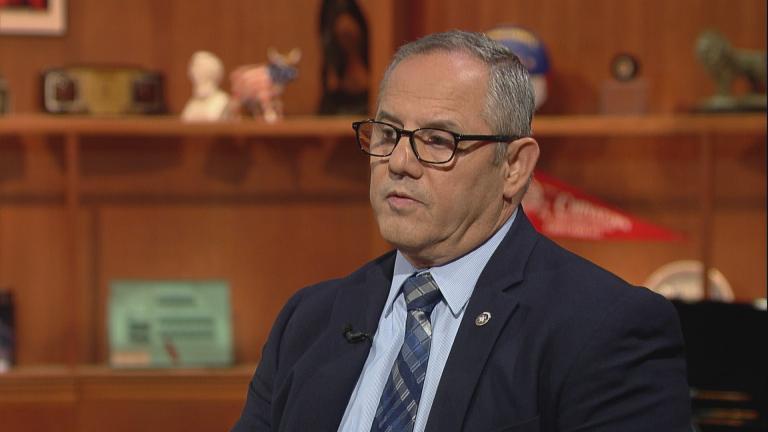 Police Union President on O'Neal Shooting, Persistent Violence
Aug. 15: The death toll after another weekend includes the son of a Chicago police officer. Dean Angelo joins us to discuss combating violence and ongoing efforts at police reform.
---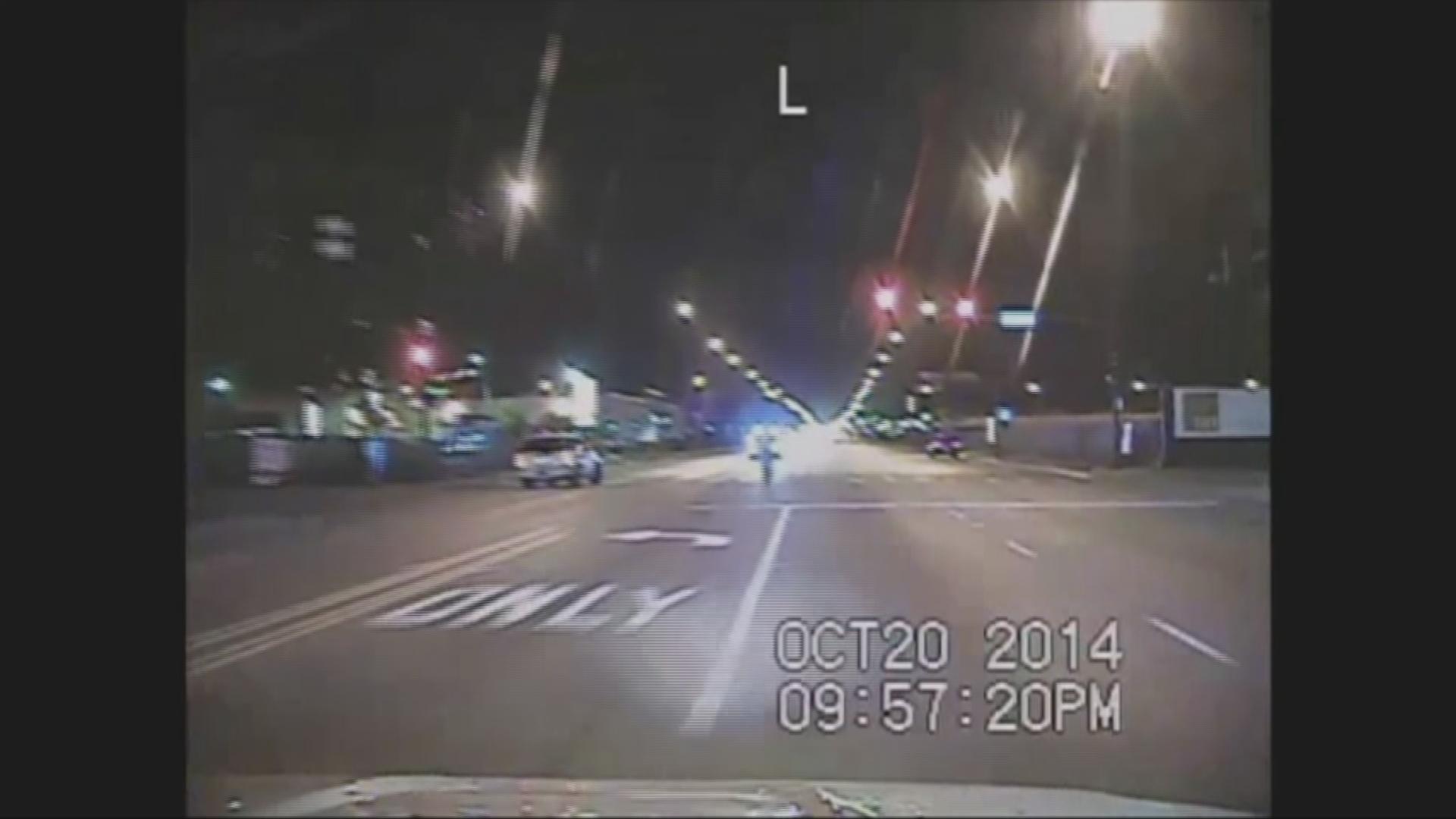 Complete Coverage of the Laquan McDonald Shooting
Find all "Chicago Tonight" stories on the shooting of 17-year-old Laquan McDonald.
---