On Wednesday, we discussed how the Republican Party is being impacted by Donald Trump's rhetoric and ideology and whether his latest campaign shakeup will stem his tanking poll numbers.
Now we turn our gaze to Hillary Clinton. While the Democratic nominee looks to be faring pretty well right now, Clinton's unfavorable rating remains high. She continues to be shadowed by scandals and controversy that could still become major issues in the remaining 81 days of the campaign, particularly if Clinton has to defend herself against the Trump campaign.
"There's going to be nothing but accusations in the next couple of months," said Joanna Klonsky, a communications strategist at JKV Strategies who works on the Democratic side of the aisle to help push a progressive agenda. "The trick is: how do you address those concerns without going down that road, and make sure that you're continuing to inspire the base of the Democratic Party, particularly the progressive base."
Simmering controversies do pose a threat to Clinton, said Wayne Steger, professor of political science at DePaul University. 
"If she's in the news, and the news is negative, that really can help motivate Republicans," Steger said. Fortunately for Clinton, he said, Trump loves the media limelight.
Getting voters to take action in November is another concern, said Jason McGrath, vice-president at GBA Strategies which specializes in providing polling and strategic advice to Democratic candidates.
"For Democrats, I think the biggest challenge is going to be complacency," said McGrath. "Voting is a very difficult thing to get people to do, especially on our side of the aisle, so we need to be very aggressive."
Despite the challenges she's sure to face, if Clinton can articulate a clear progressive vision, she can win, said Klonsky. "Voters are clamoring for that vision."
And then there's the lingering ill will of many supporters of Bernie Sanders who feel the Democratic Party may have a Sanders-inspired platform but are concerned over Clinton's courting of Republicans.
Clinton is winning Democrats and Sanders supporters, McGrath said, and her platform is relatively progressive. "On a lot of issues important to progressives, she's in the right place." As for Clinton reaching out to the GOP? "I'm very happy to have Republicans vote for Hillary Clinton in November," he said.
---
Related stories: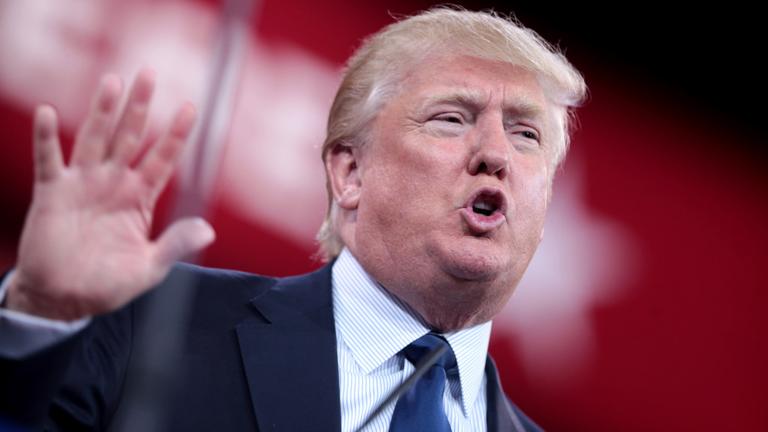 Trump Shakes Up Staff as Campaign Tries to Broaden Base
Aug. 17: Some conservatives are questioning whether the latest campaign moves will help Donald Trump broaden his base of support.
---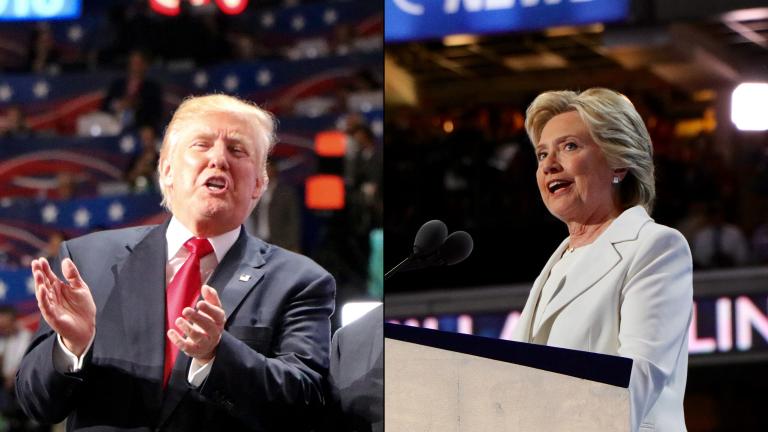 Looking Back at Republican, Democratic Conventions for Insight Ahead
Aug. 1: The fallout continues from the political conventions. We hear from several reporters who spent two weeks on the ground at both the Republican and Democratic conventions.
---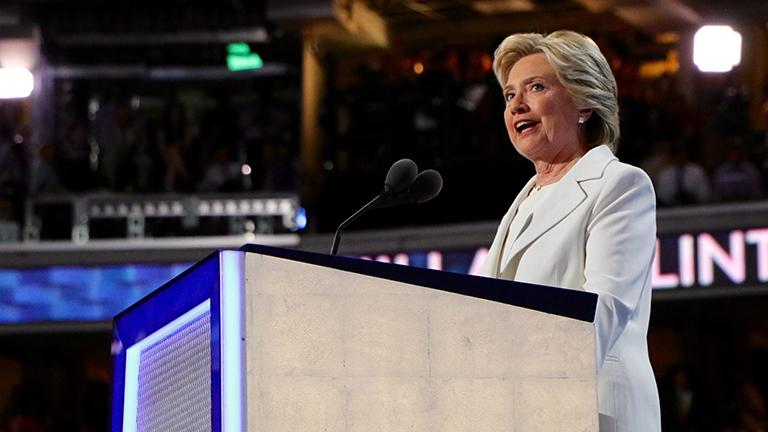 Hillary Clinton Accepts Nomination: 'We Are Stronger Together'
July 28: "It is with humility, determination and boundless confidence in America's promise that I accept your nomination for president of the United States," Hillary Clinton said.
---