Former Secretary of State Hillary Clinton accepted the Democratic nomination for president Thursday night.
"It is with humility, determination and boundless confidence in America's promise that I accept your nomination for president of the United States," she said on the final night of the Democratic National Convention in Philadelphia.
Clinton addressed the convention following an introduction by daughter Chelsea, who shared personal stories of what she has learned from her mother.
"There's something else that my mother taught me: Public service is about service, and as her daughter I've had a special window in to how she serves," Chelsea Clinton said. "I've seen her holding the hands of mothers worried about how to feed their kids, how they'll get them the health care they need."
Her mother always acts quickly when it came to helping others, Chelse Clinton said.
"She always feels there isn't a moment to lose because she knows for that mother, for that family there isn't," Chelse Clinton said. "I'm voting for a fighter who never ever gives up and who believes that we can always do better when we come together and we work together."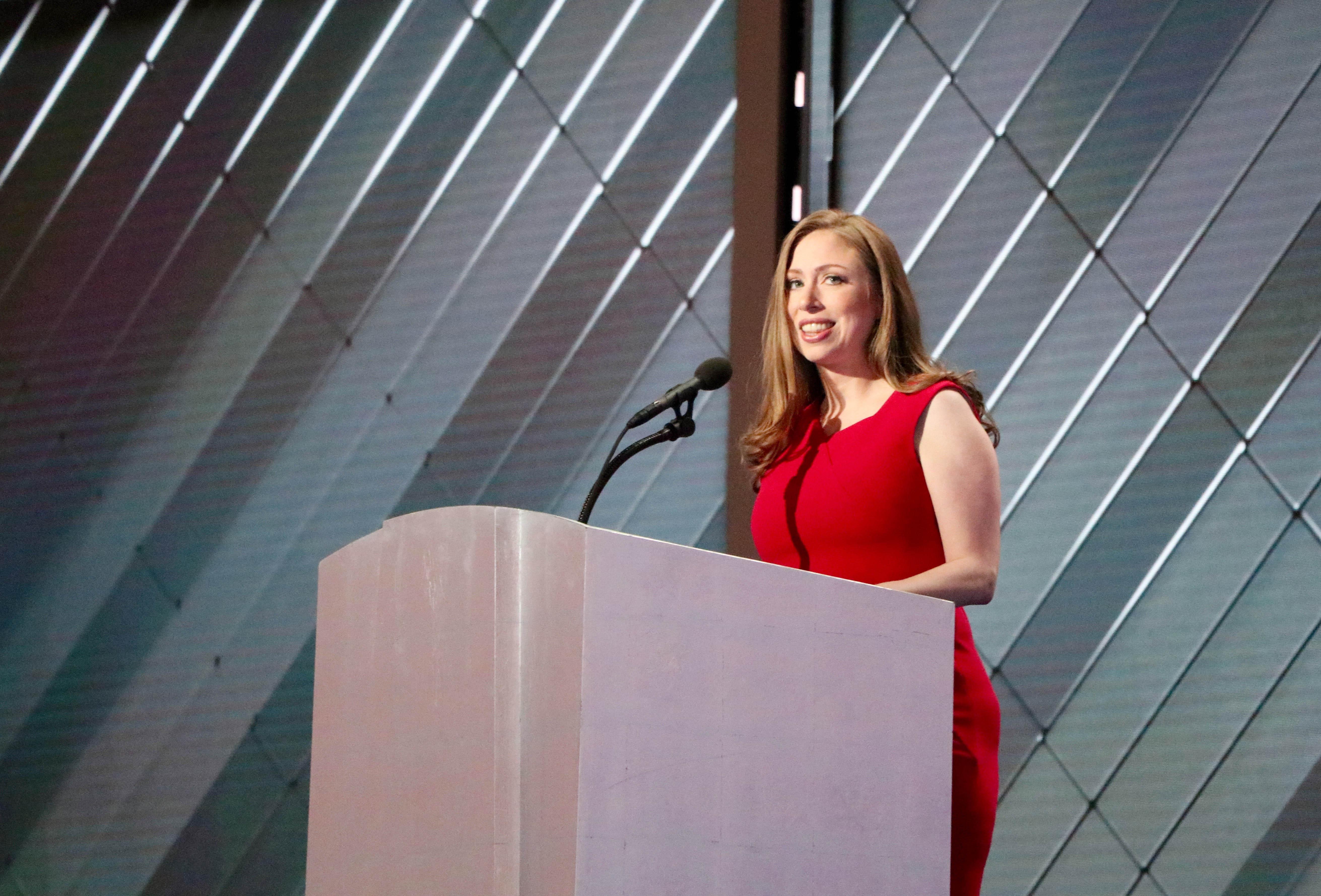 Chelsea Clinton addresses the Democratic National Convention, sharing stories of what she's learned from her mother, Hillary. (Evan Garcia / Chicago Tonight)
Hillary Clinton began her speech thanking her opponent, Bernie Sanders, which led to chants of "Bernie, Bernie, Bernie."
"Bernie, your campaign inspired millions, particularly the young people who threw their hearts and souls into our primary," Clinton said. "I've heard you. Your cause is our cause. Our country needs your ideas, energy and passion. That is the only way we cans turn our progressive platform into real change for America.
"Our founders embraced the enduring truth that we are stronger together. Now America is once again at a moment of reckoning. Powerful forces are threatening to pull us apart. Bonds of trust and respect are fraying," she continued.
"And just as with our founders there are no guarantees. It truly is up to us. We have to decide whether we're going to work together so we can all rise together. Our country's motto is 'e pluribus unum:' out of many we are one. Will we stay true to that motto?"
Donald Trump wants to divide Americans from each other and the world, Clinton said. "He wants us to fear the future and fear each other."
"We are clear-eyed about what our country is up against. But we are not afraid," Clinton said. "We will rise to the challenge, just as we always have. We will not build a wall. Instead we will build an economy where everyone who wants a good job can get one, and we'll build a path to citizenship to millions who are already contributing to our economy."
In her address, Clinton outlined "how we're going to empower Americans to live better lives."
"My primary mission as president will be to create more opportunity and more good jobs with rising wages right here in the United States. From my first day in office to my last. Especially in places that for too long have been left out and left behind," Clinton said. 
She also addressed national security issues and reiterated why Americans need to come together.
"Every generation of Americans has come together to make our country freer, fairer, and stronger. None of us ever have or can do it alone," Clinton said. "America's destiny is ours to choose so let's be stronger together, my fellow Americans."
---
Sign up for our morning newsletter to get all of our stories delivered to your mailbox each weekday.
---
Related stories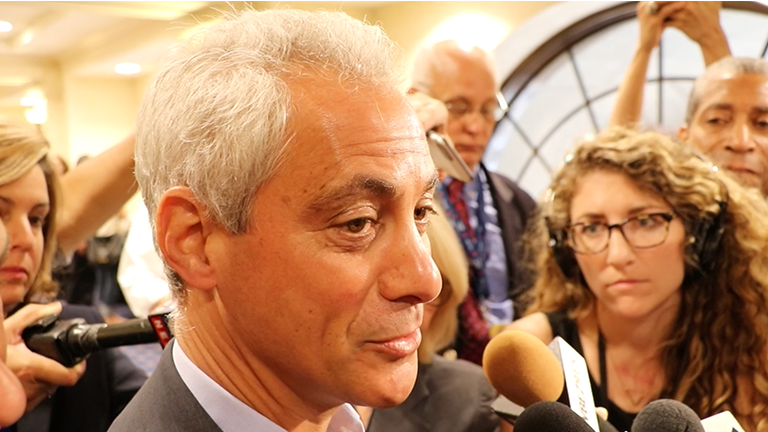 Mayor Emanuel Makes 1st Appearance Before Illinois Delegation at DNC
July 28: Largely absent from proceedings at the Democratic National Convention so far, Mayor Rahm Emanuel on Thursday appeared before the Illinois delegation at a breakfast event on the convention's final day.
---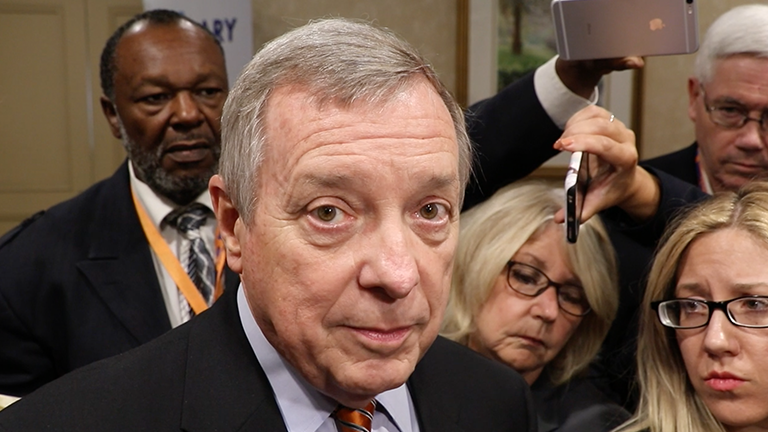 Dick Durbin to Decide on Gubernatorial Bid in November
July 28: Once again, U.S. Sen. Dick Durbin gave an impassioned speech Thursday morning before the Illinois delegation at the Democratic National Convention, sounding more like a candidate for governor than ever.
---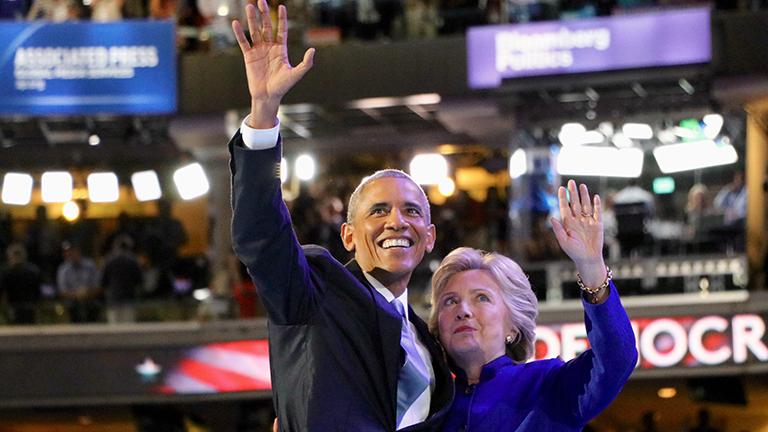 Photos: Democratic National Convention 2016, Day 3
July 27: President Barack Obama electrified a packed Wells Fargo Arena with his speech, but things got even more exciting the moment he finished and Hillary Clinton walked on stage to embrace him.
---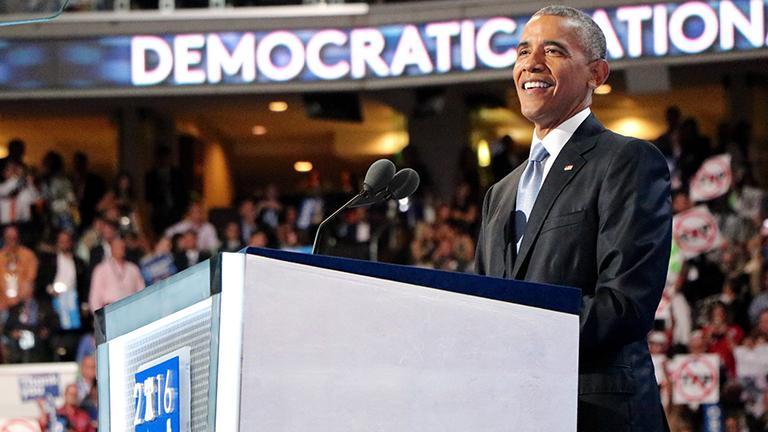 Obama: Hillary Clinton Most Qualified Presidential Candidate Ever
July 27: President Barack Obama said "there has never been a man or a woman—not me, not Bill, not anybody—more qualified than Hillary Clinton to serve as president of the United States of America."
---