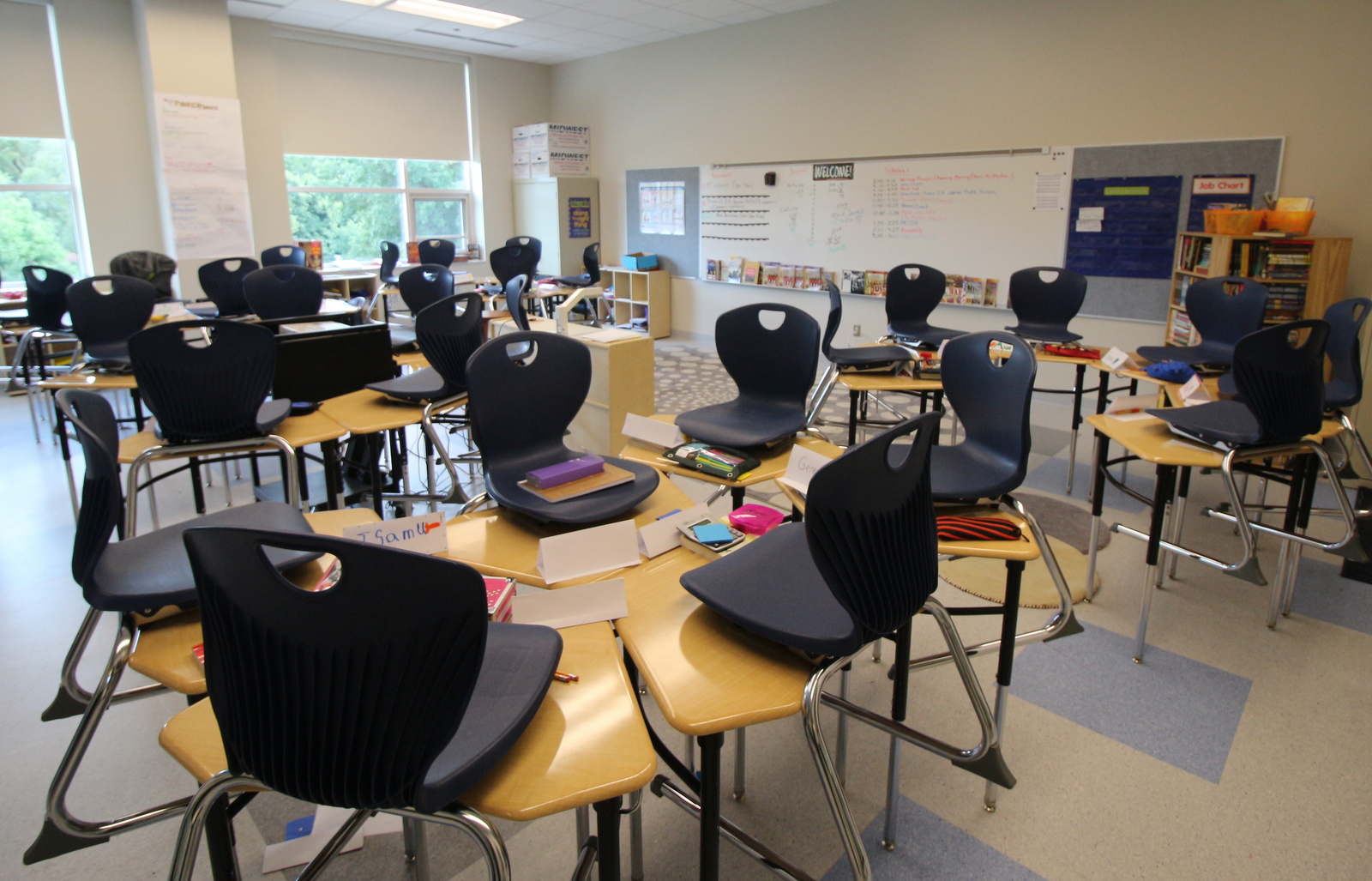 CPS says it is looking to issue $945 million in bonds for needed improvements to its classrooms and schools. (Public Building Commission of Chicago / Flickr)
Chicago Public Schools announced Tuesday it will hold a public hearing this month on a proposal to issue nearly $950 million in new bonds for "necessary capital improvements."
Next Wednesday, CPS and the Chicago Board of Education will hold the hearing at the district's downtown office in order to "receive public comments on the proposal to sell general obligation unlimited tax alternate bonds of the Board" in an amount not to exceed $945 million, according to a public hearing notice.
That notice states the funds will be used to finance "the rehabilitation, renovation, construction and acquisition of school and administrative buildings and equipment" within the district and capital improvements to buildings and equipment.
Bond money will also go toward funding CPS contract obligations, purchasing grounds for new school construction or additions and "cost of issuance and other costs and reserves related to the foregoing," according to the notice.
The proposed bond sale comes on top of the $725 million CPS borrowed in February. The district also received $600 million when the state passed a stopgap budget earlier this year.
Last week, CPS CEO Forrest Claypool announced the district's proposed $5.4 billion budget for the upcoming school year, which includes $338 million for capital school repairs and modifications.
CPS Communications Director Emily Bittner said the district's plan to use these bonds for capital expenditures was outlined in that proposed budget.
"CPS is committed to ensuring that our students have safe, comfortable and modern schools where they can learn," Bittner wrote in an email. "The district is notifying the public regarding a potential bond authorization to support necessary capital improvements over multiple years in schools across Chicago. CPS holds public hearings as part of the process to authorize future bond sales, and as the notification states, the district will not exceed the amount it is notifying, but this does not mean that the district will borrow the entire authorized amount."
The meeting will be held on Aug. 24 at 8:30 a.m. in the garden level boardroom at 42 W. Madison St., just before the Board of Education's monthly meeting where it will vote on authorizing the bonds.
Anyone wishing to register to speak during the meeting should do so in the first floor lobby of the Madison Street lobby between 7:30 and 8 a.m. that day.
Follow Matt Masterson on Twitter: @ByMattMasterson
---
Related stories: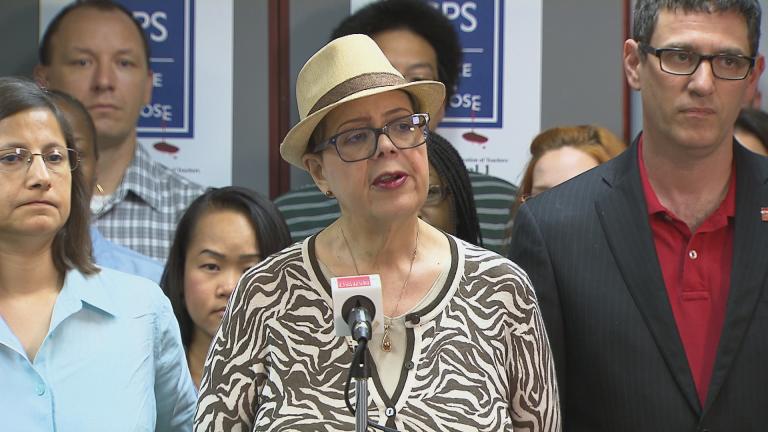 CPS Releases Budget for Coming School Year, Counts on CTU Contract
August 8: Now that Chicago Public Schools has released its budget plans for the coming year, can the district and the Chicago Teachers Union finally nail down a contract agreement?
---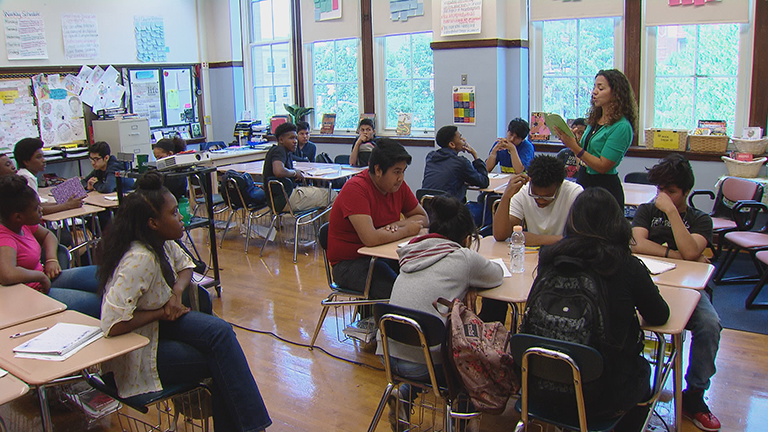 CPS to Cut More Than 1,000 Teaching, Support Staff Positions
August 5: Declining enrollment and vacancies at other schools cited as Chicago Public Schools announces layoffs for hundreds of educators.
---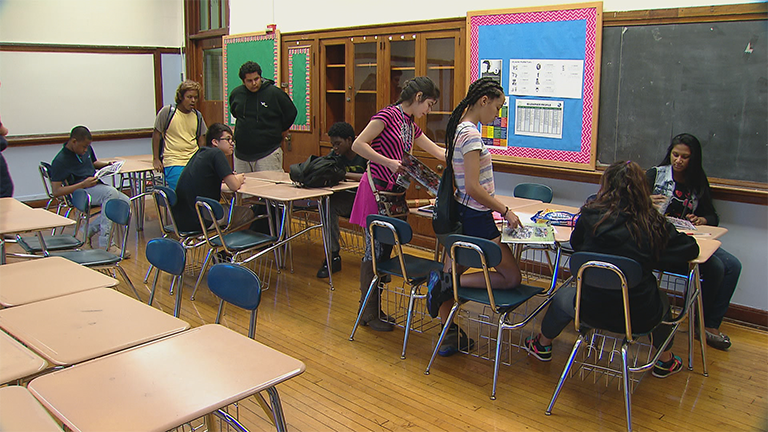 CPS Principals Finally Get Draft Budgets for School Year
July 13: Though the school year has been rife with fiscal crisis, Chicago Public Schools' principals now know that the cuts to their school budgets will not be as deep as threatened in recent months.
---