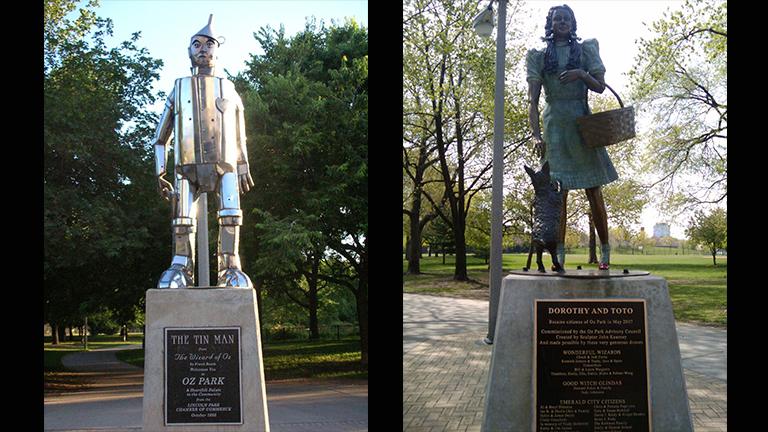 Statues in Oz Park of the Tin Man (Richie Diesterheft / Flickr) and Dorothy and Toto (Ingrid Richter / Flickr).
Thanks to an extension of Statue Stories Chicago, you still have plenty of time to chat with the Tin Man and Dorothy in Oz Park.
They are among 30 city statues that have shared their stories with nearly 60,000 people since Statue Stories Chicago's launch in August 2015. On Thursday, the free arts project announced the conversations will continue through September 2017.
How do you start a conversation with a statue? Use your smartphone: You can either scan the displayed QR code or type the text in a web browser, and then next thing you know you'll be getting a call from John C. Reilly as Abraham Lincoln or Steve Carell as a man clutching a giant fish by the Shedd Aquarium.
"There's something a little bit magical about having a statue call you by phone," project producer Colette Hiller said in a statement. "Chicago's statues have been voiced by an extraordinary, stellar line-up of writers and actors. The result brings new meaning to 'Street Theatre.'"
Each statue's story is unique and is voiced by Chicago's most celebrated writers, actors and comedians. The city's chattiest statues are Cloud Gate, Bob Newhart and the lions guarding the Art Institute of Chicago, according to a press release.
Below, a map of the Statue Stories Chicago locations. Tip: Use the zoom in (+) and out (-) buttons to adjust the map's focus.

Follow Kristen Thometz on Twitter: @kristenthometz
---
More cultural stories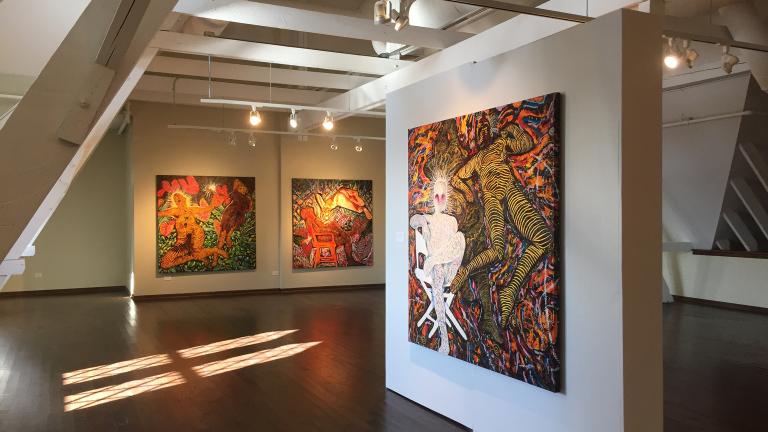 Puerto Rican Museum Celebrates Culture, Embraces New Traditions
Aug. 10: Take a look inside a museum of Puerto Rican art and culture in a historic building in Humboldt Park.
---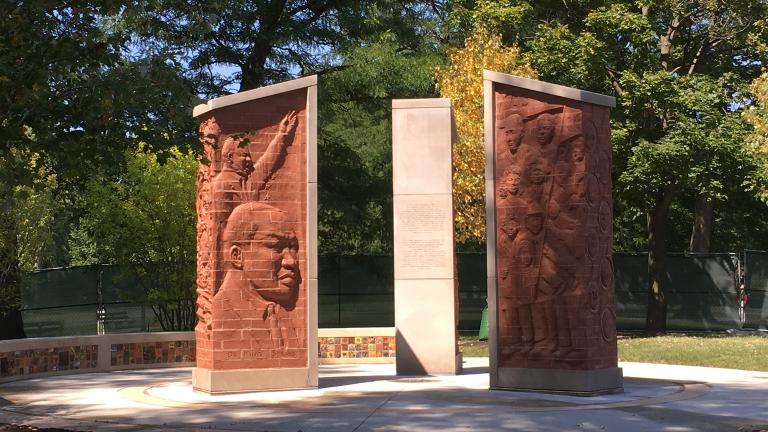 Remembering the 1st Step of Martin Luther King Jr.'s 1,000-Mile March
Aug. 4: Once a neighborhood unwelcoming to families of color, Marquette Park is not only a more diverse community today, but one that's now home to a Dr. Martin Luther King Jr. memorial.
---
Cartoonists of the Gilded Age on Display at Driehaus Museum
Aug. 1: Revisit the wry cartoons of the turn of the century satirical magazine, Puck.
---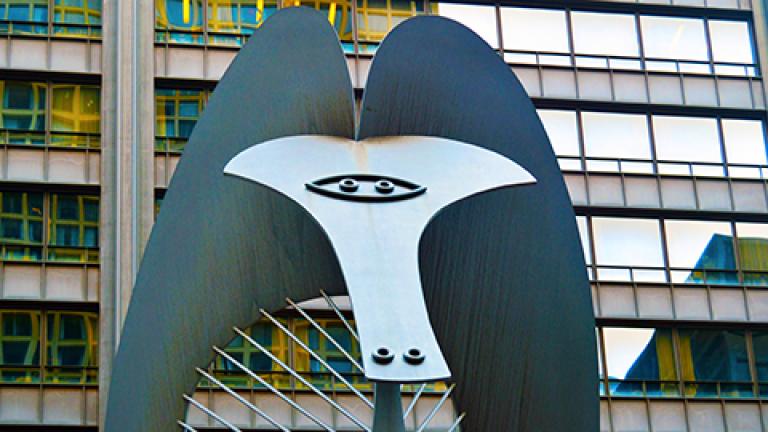 Bringing Statues to Life in the City of Chicago
Aug. 6, 2015: Thousands of people walk past dozens of statues in Chicago without a sideways glance. But what if one of them called you with their story? That's the idea behind Chicago Statue Stories.
---