There was much talk in the past two years about adding a certain museum with a "Star Wars" connection to the Chicago park system. As it turns out, a new museum did open in the Chicago Park District in that time.
It may not have had the support of George Lucas, but it has attracted the attention of, among others, "Hamilton" creator Lin-Manuel Miranda.
In a historic building in Humboldt Park, we caught up with a former Chicago alderman whose dream of a National Museum of Puerto Rican Arts and Culture has come true.
TRANSCRIPT
Phil Ponce: Clay tiles cover the gabled roofs above the timber, stone and brick of what was originally known as the Humboldt Park Receptory Building and Stable.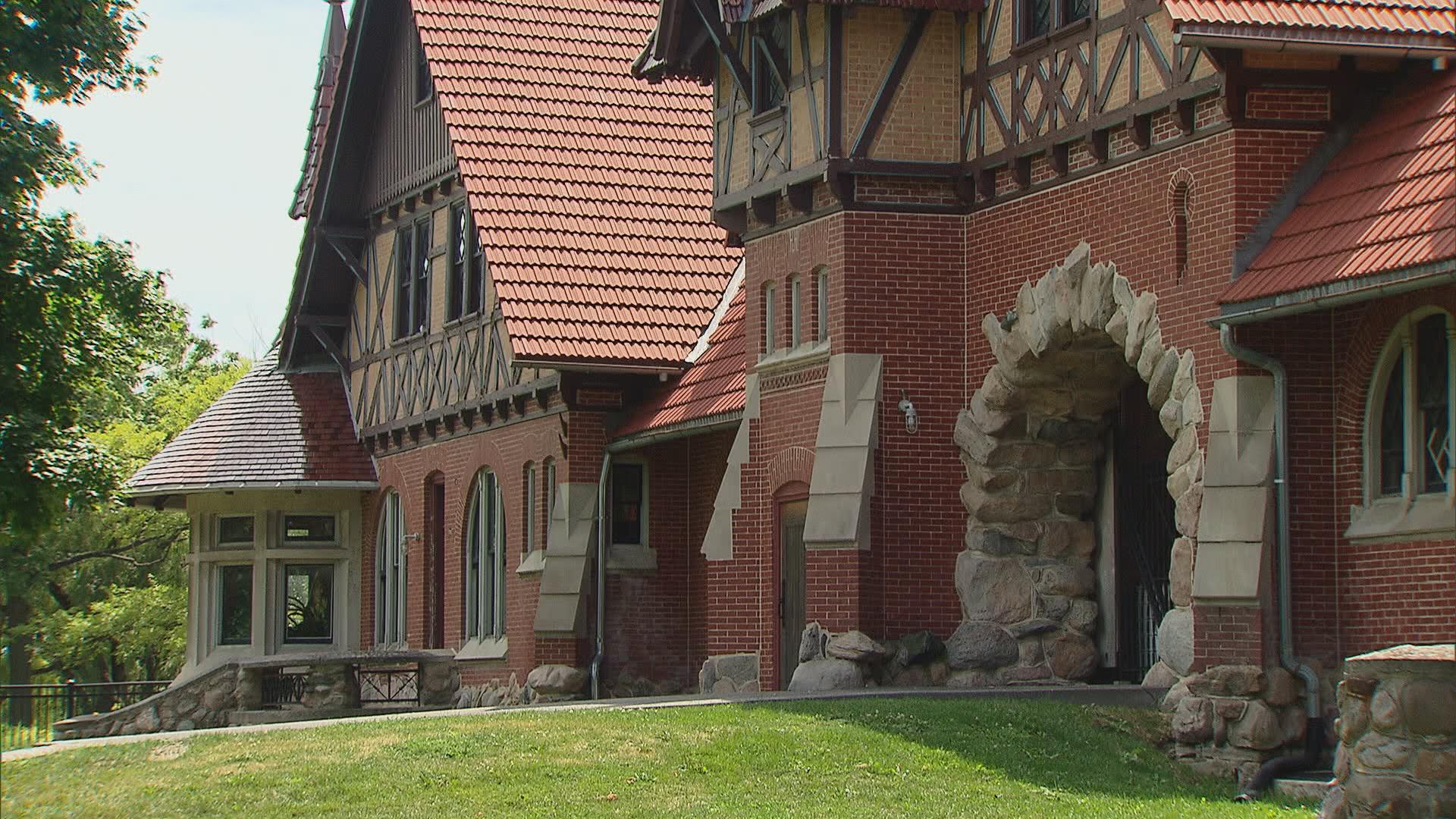 Inside this 1895 landmark there are nods to its history, including the restored studio of the landscape architect Jens Jensen.
But the real star in these one-time horse stables is the artwork on the walls–and its cultural mission.
Billy Ocasio: We are the only Puerto Rican museum outside of Puerto Rico. We've been in existence for 16 years. We were incorporated in 2000. We got this property in the middle of Humboldt Park right on the corner of Division and Sacramento. It was a property that was built in 1895. It had been vacant for almost 60 years, had burned down twice, but we got the opportunity to make it a museum.
So the community kind of rallied around it. I was an alderman back then and so we worked on this, so we spent 15 years working and restoring … and we opened up in 2014 as the National Museum of Puerto Rican Arts and Culture.
(Courtesy National Museum of Puerto Rican Arts and Culture)
Ponce: The museum has an ever-changing group of galleries. When "Chicago Tonight" visited we saw contemporary art, modern interpretations of traditional masks and the work of a new artistic collective with roots in Puerto Rico and Chicago.
The museum project is a personal one for Billy Ocasio.
Ocasio: I was born in a hospital a couple blocks away from here–Norwegian American Hospital–so for us it was very important to have something that says, "This is our history. This is where we came to." Puerto Ricans have been in Chicago for a very, very long time but it was also important to take it beyond Chicago.
We looked at it and said you know there is no other Puerto Rican museum, a national Puerto Rican museum, self-standing Puerto Rican museum anywhere outside of Puerto Rico and so we decided it was very important to do those things, to bring national attention, so now we have partnerships with museums in Puerto Rico, we're working with different states, we're working with New York, we're working with Florida, we're working with Philadelphia, we have quite a few partnerships now so we've gone beyond the little neighborhood museum into a national museum.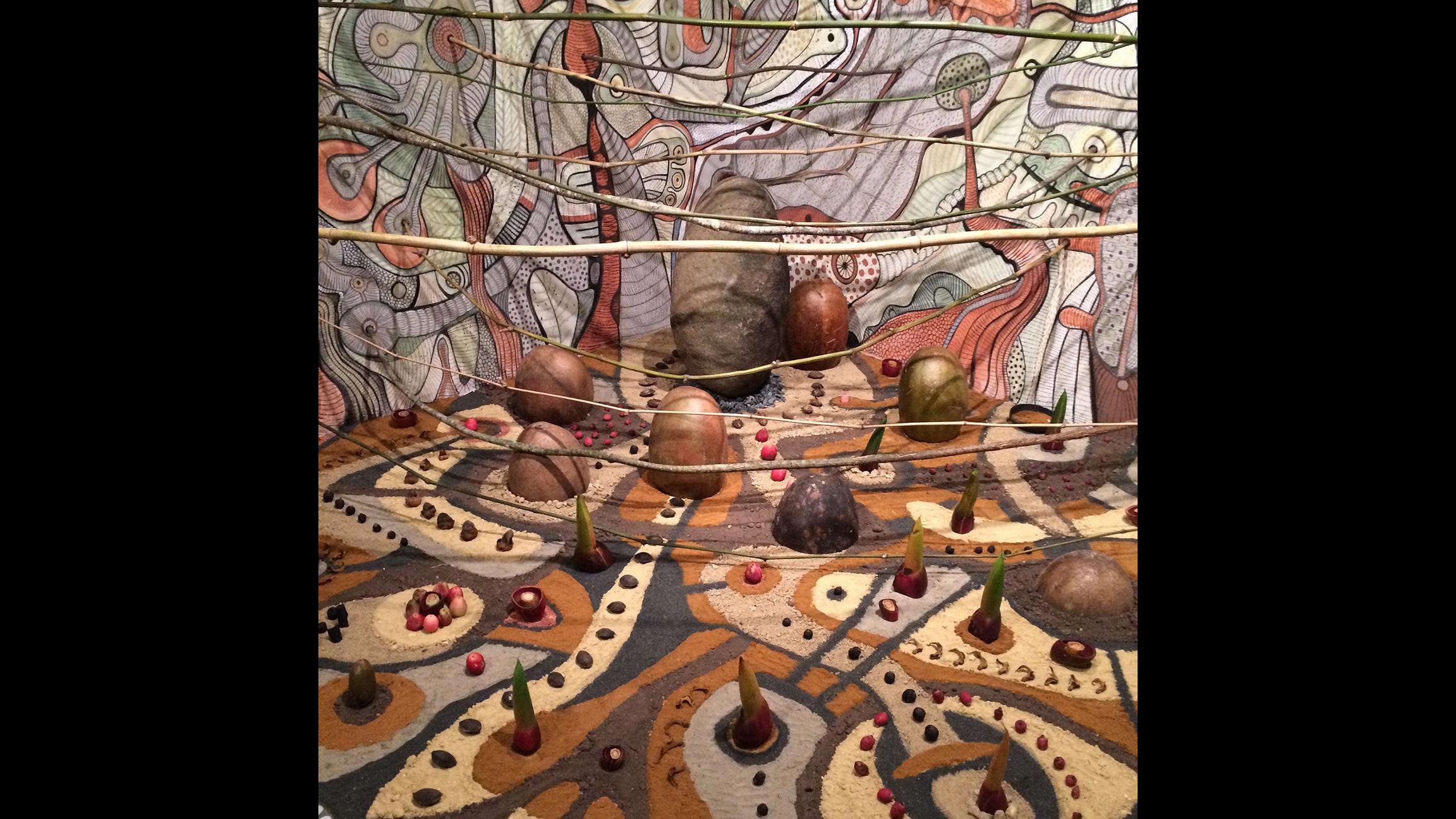 (Courtesy National Museum of Puerto Rican Arts and Culture)
Ponce: Education is a key component.
Ocasio: We decided that we needed to be more than just a place that shows art, that we needed to be about the educational mission, we needed to help out others in our community so this summer for the first time–I mean, we are the newest museum–we are providing summer art workshops at different ages. We have a group of 14 to 18 year olds, we have a group 6 to 14 … but what we do there, we provide different types of art workshops. They get to learn silk screen making, learn some painting, how to sculpt things, so we have a whole educational component to us now.
Ponce: The museum has attracted some high-profile talent.
Lin-Manuel Miranda, the creator of "Hamilton" and "In the Heights," will receive an award from the museum at its annual gala in September, along with the esteemed painter Antonio Martorell.
Ocasio: It took a lot to make it to what it is today. It cost us almost $8 million to restore this back to its original form.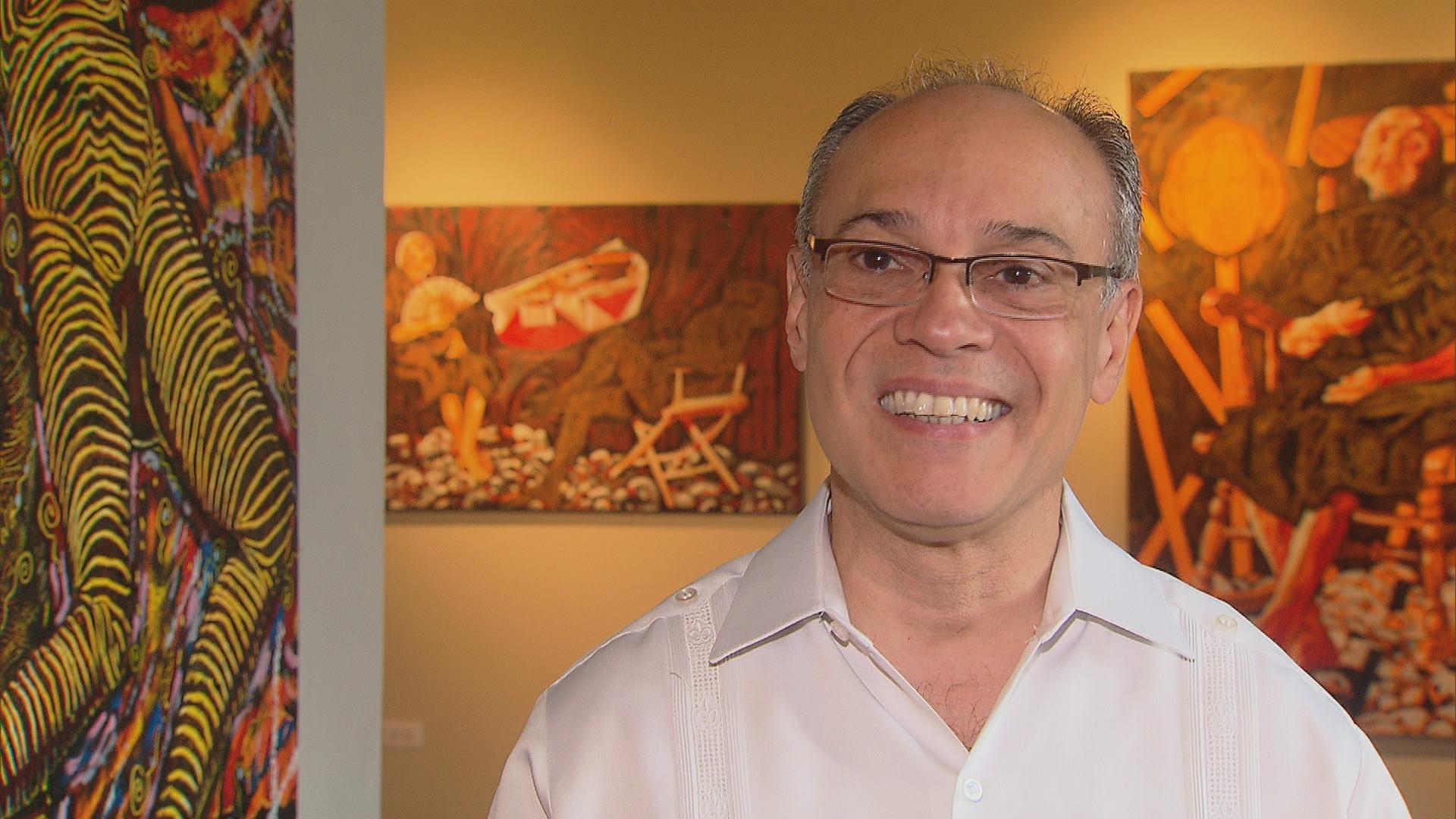 Billy Ocasio
There was a little bit of everything: We had federal government, local government, state government, we had companies. We've had individuals, a lot of individuals in the neighborhood. You'd be surprised at how much $10 adds up from everybody [laughs]. So there's been a lot of neighborhood input into this, and so here we are.
My wife and I met over this project. Our kids have grown up as part of this project and for us what it means is that this is a way to continue to celebrate, to continue to pass down our culture and our traditions and our heritage. So it's something that everyone is now starting to take a look at.

More on the story
The Museum is open Tuesday through Saturday, and it is free. For more information on visiting the museum, as well as information about the Raices gala in September honoring Lin-Manuel Miranda, visit the museum's website.
---
Related stories: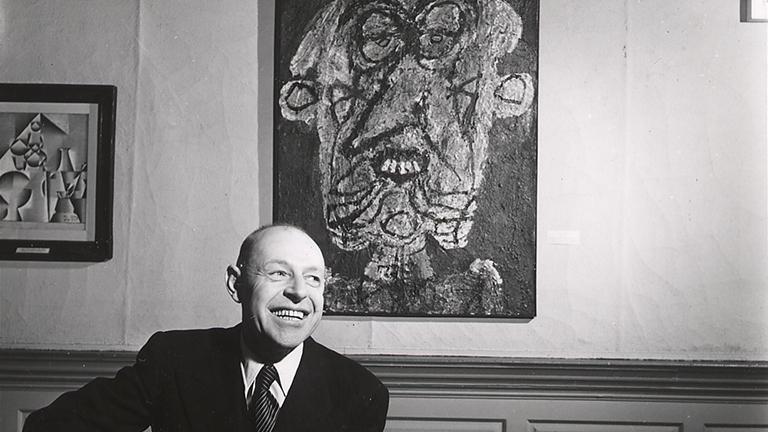 The Arts Club of Chicago at 100
July 12: Picasso, Miro, and now the latest acquisition of the Arts Club of Chicago as it marks its centennial year.
---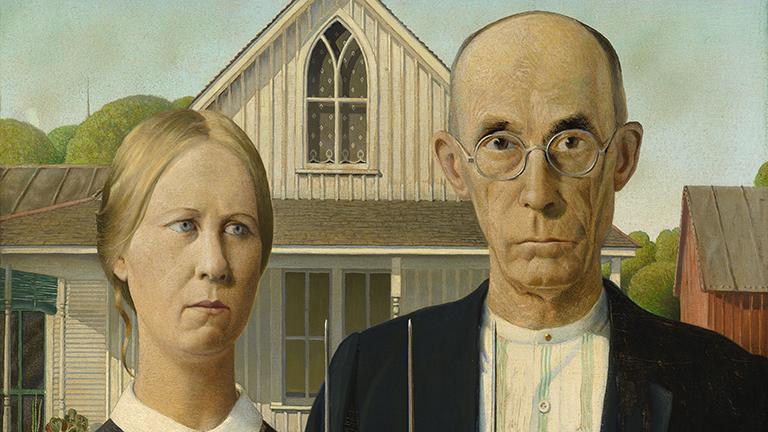 Turbulence of America in 1930s Gives Rise to Distinct Artistic Voices
July 5: It has been said that the Great Depression was the best thing that ever happened to American artists. A new exhibition looks at how artists of the 1930s applied their diverse visions to the American dream during this time of immense change.
---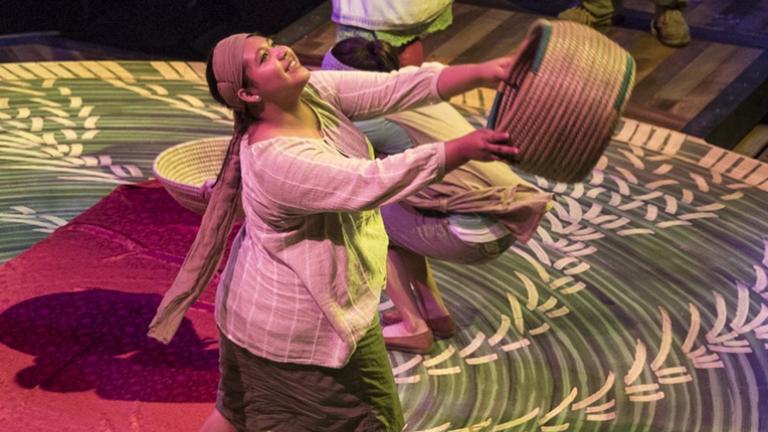 'FEAST' Serves Up Chicago's Diverse Food Culture, Cooking Traditions
May 12: A critically acclaimed stage production by Albany Park Theater Project makes its television debut on WTTW Thursday night.
---