Watch the video: Chicago's Picasso is just one of the statues around the city that can call you on your smartphone. We hear how 30 statues come alive.
---
What if the Picasso statue in Daley Plaza could call you and tell you a little bit about herself?
With the swipe of your smartphone, 30 statues around Chicago will do just that, thanks to the celebrated actors and writers who have united for Statue Stories Chicago, a new public art exhibit launching this month that has statues telling stories all across the city.
Joining us to discuss the innovative project are Colette Hiller, the exhibit's producer and artistic director at Sing London; Geoffrey Baer, WTTW host and the voice of the John Peter Altgeld sculpture; Lydia Diamond, a playwright and the script writer for the Jean Paul Baptiste DuSable sculpture; and Mickle Maher, a playwright and co-founder of Theater Oobleck who wrote the script for Chicago's Picasso sculpture.
Here are four of the 30 statues that will be talking around town: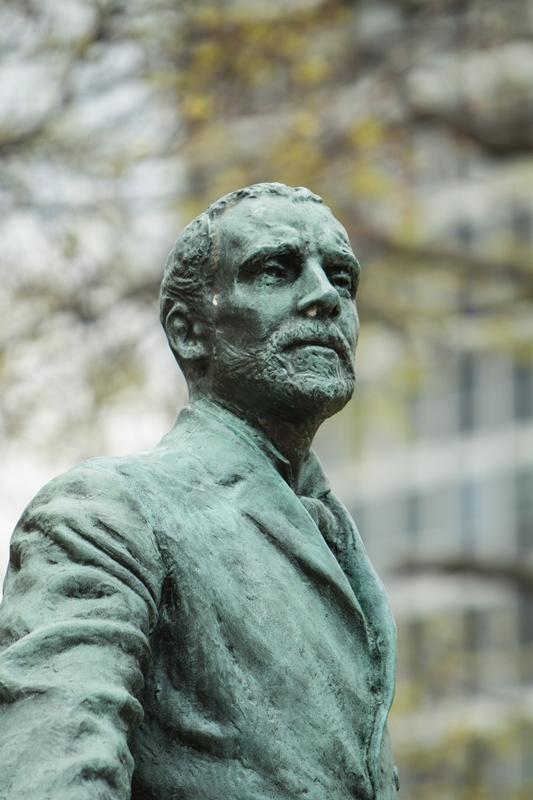 John Peter Altgeld sculpture in Lincoln Park. Written by best-selling author Sara Paretsky and starring WTTW host Geoffrey Baer, the Altgeld monument was created by Mount Rushmore designer Gutzon Borglum in 1915. The monument is located south of West Diversey Parkway and east of North Cannon Drive in Lincoln Park.
---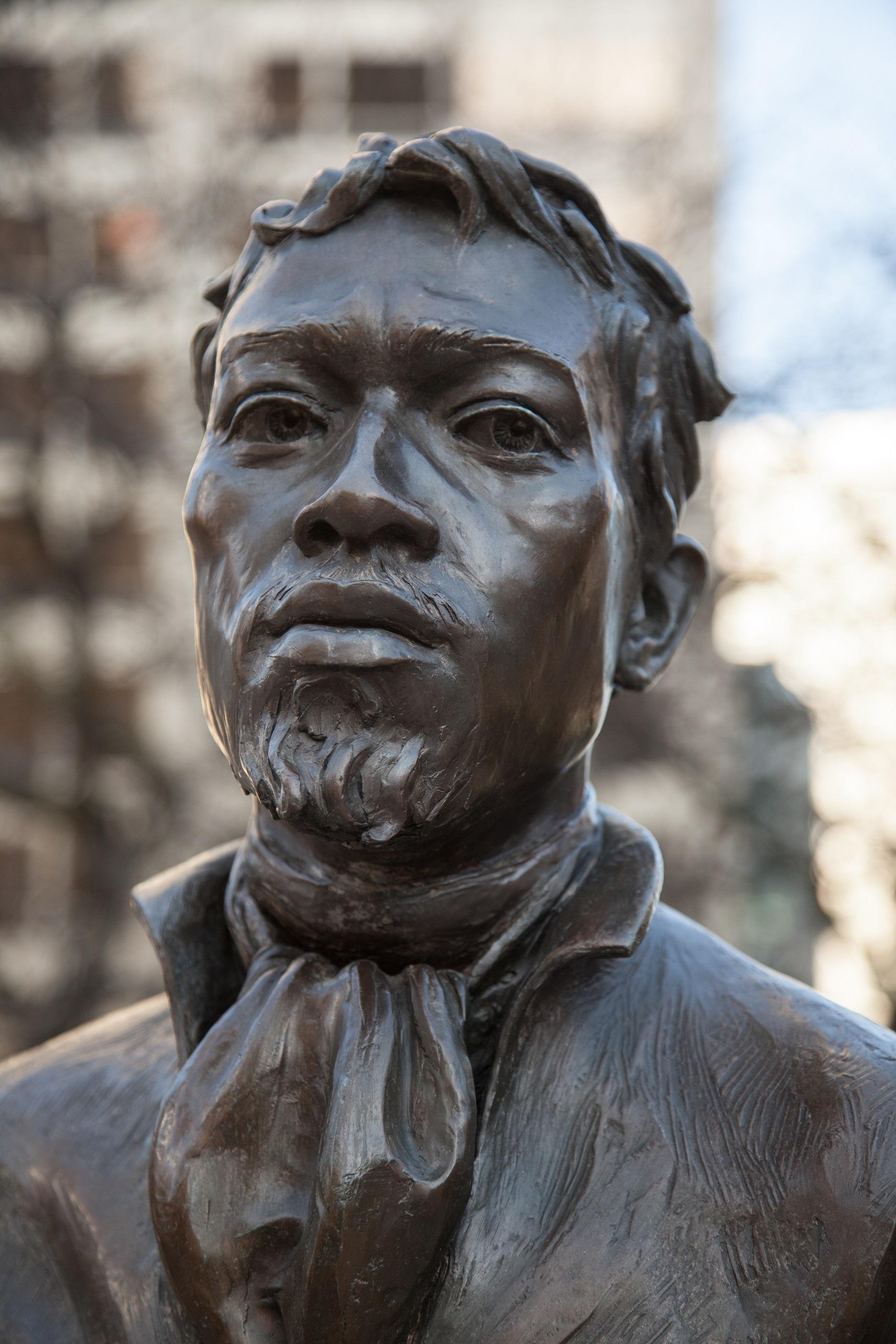 Jean Paul Baptiste DuSable statue in Pioneer Park. Written by Lydia Diamond and starring actor Harry J. Lennix, the piece gives credit to DuSable as Chicago's first citizen. The DuSable sculpture is located in Pioneer Court between Lower Michigan Avenue and the Chicago River.
---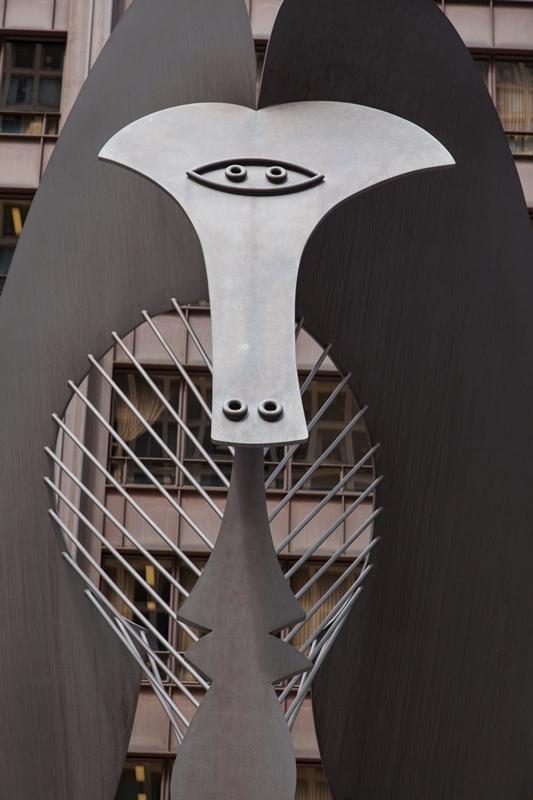 The Picasso sculpture in Daley Plaza. Written by Mickle Maher and starring Tony Award-winning actress Deanna Dunagan, the Chicago Picasso sculpture was gift from Pablo Picasso to the City of Chicago in 1967. The sculpture is located on the east side of Daley Plaza.
---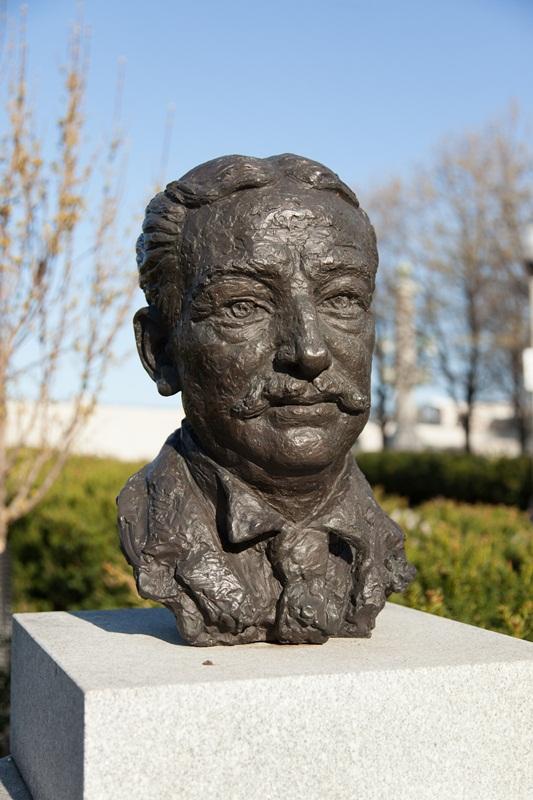 Montgomery Ward sculpture in Grant Park. Written by Colette Hiller and starring news anchor Bill Kurtis, Montgomery Ward was an entrepreneur who fought to protect Chicago's lakefront and introduced the world's first mail order catalogue.
---
As part of the event, the Goodman Theatre is overseeing a public competition that offers participants an opportunity to write a 350-word script for three unauthored statues: a bronze cow sculpture from the "Cow Parade" exhibit at the entrance of the Chicago Cultural Center, a statue of a maiden titled Lake Ontario in the Fountain of the Great Lakes at the Art Institute of Chicago, and the Brachiosaurus skeleton in front of the Field Museum.
Below, a map of the Statue Stories Chicago locations. Tip: Use the zoom in (+) and out (-) buttons to adjust the map's focus.
---