This week, the city of Chicago announced it would start testing tap water for lead on higher-risk streets. The city's water department is looking for volunteers to have their drinking water tested before and after outdated water mains are replaced. While the city maintains its water supply is safe, the move comes after Chicago Public Schools around the city tested positive for lead in water.
Dr. Nirav Shah, director of the Illinois Department of Public Health, said excessive lead levels in water come as a result of home service pipelines, where in Chicago, 80 percent of  properties are connected to lines made of lead.
"Residents in the city of Chicago can call 311 and within a few days the city will send to them an at-home lead testing kit," Shah explained. "The kit will have instructions for how an individual resident can test their water: how long to let the water run before they fill the bottles, where to send the bottles. After that, the water samples are mailed to the city and the city will try to return a result in a couple weeks."
Shah said the effects of lead vary and depend on the time of ingestion. "For younger children, lead can cause immediate clinical problems if the levels are very high. Lead can also lead to developmental and educational problems."
Lead, according to Shah, can also have a devastating long-term impact. "Later in life, one of the most concerning things about lead, is its ability to strip people from making good executive decisions," he said. "Lead could be one of the reasons that some cities in the United States saw a spike in crime rates."
Before replacing pipes, Shah advises that there are a number of other steps that can be taken to combat the problem such as purchasing quality filters and drinking from bottled water. 
Despite the current concerns, however, Shah said the issue of lead-contamination has improved dramatically over the last 40 years. "Up until the 1990s, one out of four every children in Chicago had an elevated blood lead level. Today, that number is less than one in a hundred," he said. "If vaccines were the remarkable public health achievment of the first half of the 20th century, then the systematic reduction of lead from our environment is definitely a contender for the top achievment of the latter half."
---
Sign up for our morning newsletter to get all of our stories delivered to your mailbox each weekday.
---
Related 'Chicago Tonight' stories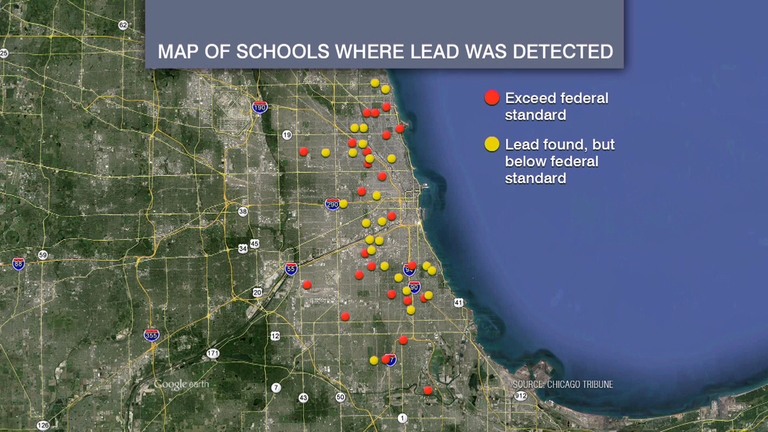 CPS to Hold Meetings on Lead Levels in Water
June 16: With more and more Chicago schools being found to have elevated levels of lead in their water, some Chicago aldermen are now calling for public hearings on the issue.
---
CPS Finds 14 Schools with High Lead in Water Samples
June 9: Parents of students at more than a dozen Chicago schools are receiving notices that testing has found elevated levels of lead in water at their children's schools.
---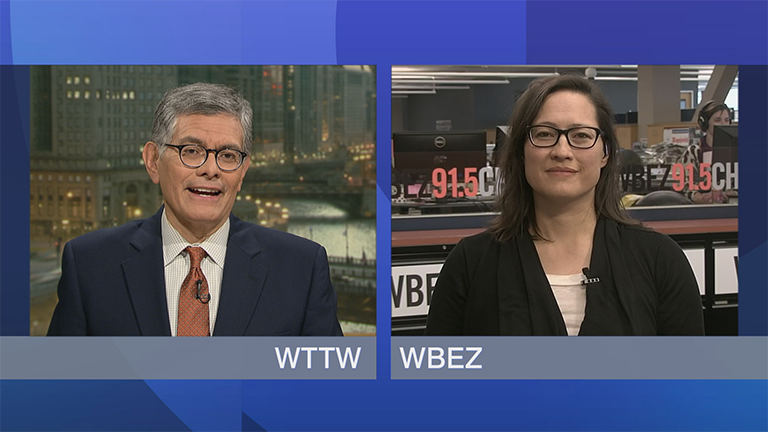 CPS Testing Lead Levels in Water at 28 Schools
April 28: Lead levels in the water supply are getting nationwide attention after the ongoing crisis in Flint, Michigan came into the spotlight. Now, CPS says it will test for lead in the water at 28 schools, even though it's not legally required to.
---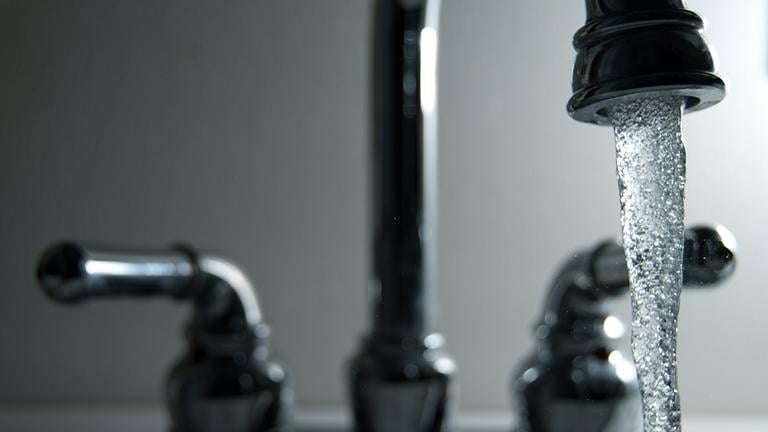 Mayor Announces Efforts to Increase Water Safety Monitoring
April 27: Mayor Rahm Emanuel announced Wednesday initiatives and services to reassure residents that Chicago's water is safe and lead-free.
---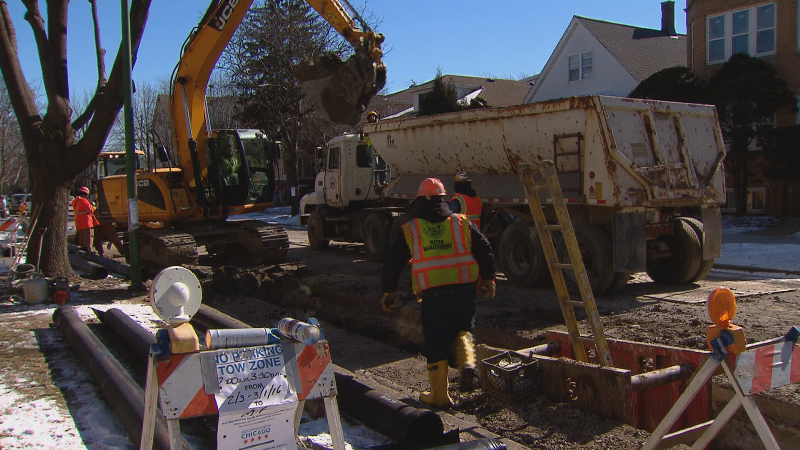 Chicago's Lead Pipes: What You Need to Know
Feb. 18: The disaster in Flint has spotlighted the dangers and adverse health outcomes of lead seeping into communities' drinking water. Elizabeth Brackett reports on the lead pipes carrying water into Chicago and suburban homes.
---