A North Side restaurant employing people grappling with homelessness closed its doors for good on Sunday.
Inspiration Kitchens had been a fixture of the Uptown neighborhood for 11 years. But owners of the restaurant say a loss of federal funding and the state's historic budget impasse made it difficult to maintain a financial foothold.
"Like many other nonprofit organizations in the state, we are struggling to meet the increasing demand for services with diminished resources, and we have been forced to make painful cuts to ensure that we are spending our limited funds on the programs that provide the greatest possible benefit for homeless and low-income Chicagoans," Inspiration Kitchens Executive Director and CEO Shannon Stewart said in a statement on the company's website.
TRANSCRIPT
Eddie Arruza: Ann Enloe is not shy about telling her stories to her customers at Inspiration Kitchens. She says it's a common one that could happen to anyone.
Ann Enloe, Inspiration Kitchens worker: I made a big mistake which I knew better. I quit my job before I had another one. It's just that simple. Could not find another job. Lost my car, my apartment. Had no family in the area, so I ended up in one of the homeless shelters in this area.
Arruza: Enloe says she was unhappy with working at a coffee shop and quit, thinking she could quickly land another job. But she says it didn't work out that way and she struggled for six months to find work.
Enloe: I would carry my stuff on my back, looking for a job, but my self-respect and my dignity was crushed. It was completely crushed. I felt homeless, lazy. So when I went to apply for jobs, I looked overly—I'm guessing—you know, needy.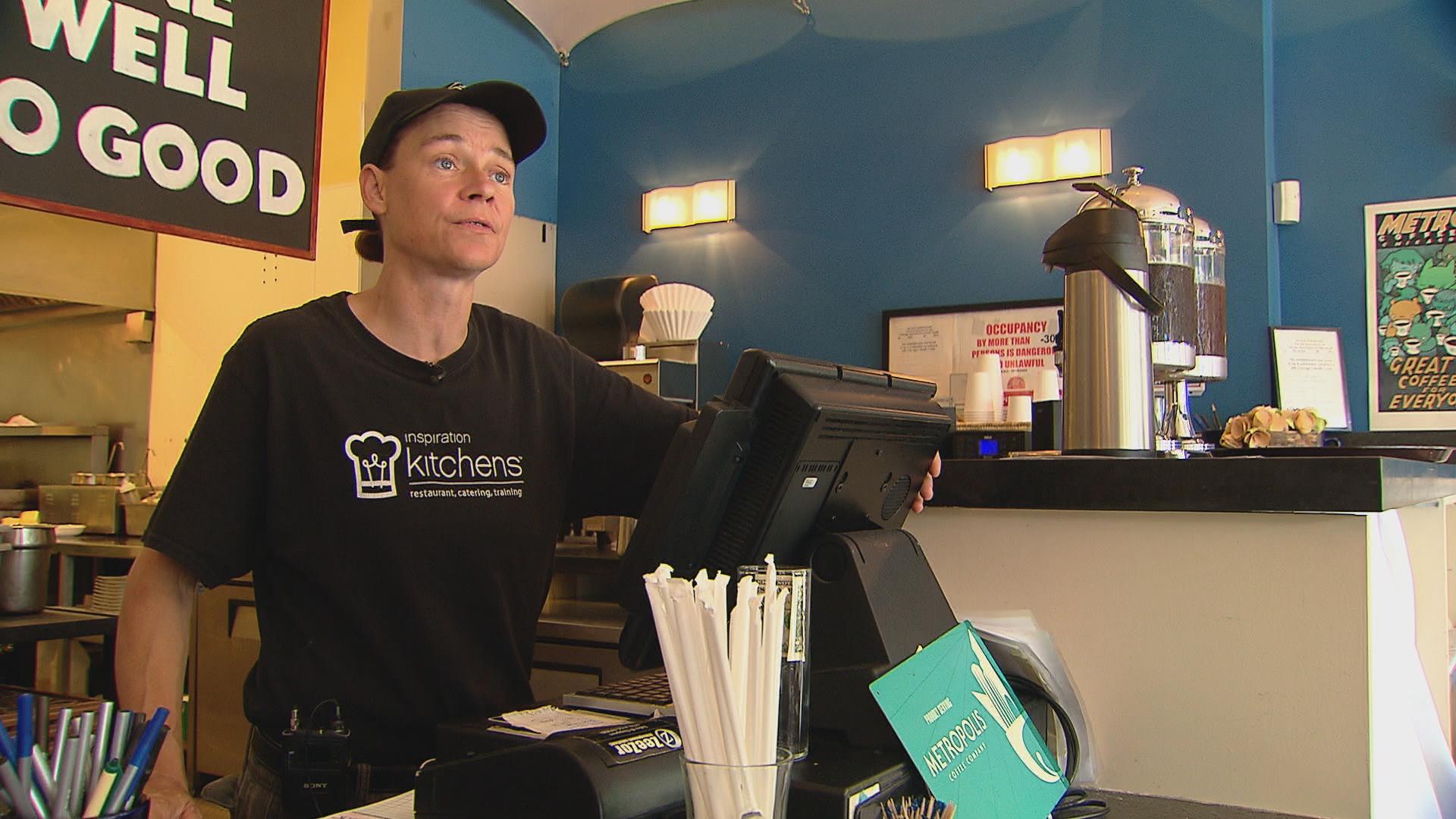 Ann Enloe
Arruza: Enloe eventually heard about Inspiration Corporation, a nonprofit organization that offers a number of services to people in extreme poverty. She began taking job-training classes and when the nonprofit opened an Uptown restaurant in 2005 Enloe jumped at the opportunity.
But now, 11 years later, the restaurant has shut its doors for good. Enloe says the news hit her pretty hard.
Enloe: I was crushed. I probably went home and cried for about a week straight. And then when I was able to talk to my customers about it when they found out and I would get that feedback, it'd just be like a knife over and over and over.
Arruza: Evan Cauble-Johnson is the chief development officer for Inspiration Corporation. He says the trouble began in 2014 when the nonprofit lost $350,000 in federal funding. A year later Gov. Bruce Rauner and the Democrat-controlled legislature became entrenched in an unprecedented, yearlong budget impasse. Cauble-Johnson says that put even more financial stress on Inspiration Corporation.
Evan Cauble-Johnson, Inspiration Corporation chief development officer: I think it's shameful that we've neglected the people who are most in need in our state, that we've continued to play these games in Springfield that are dramatically impacting people's lives.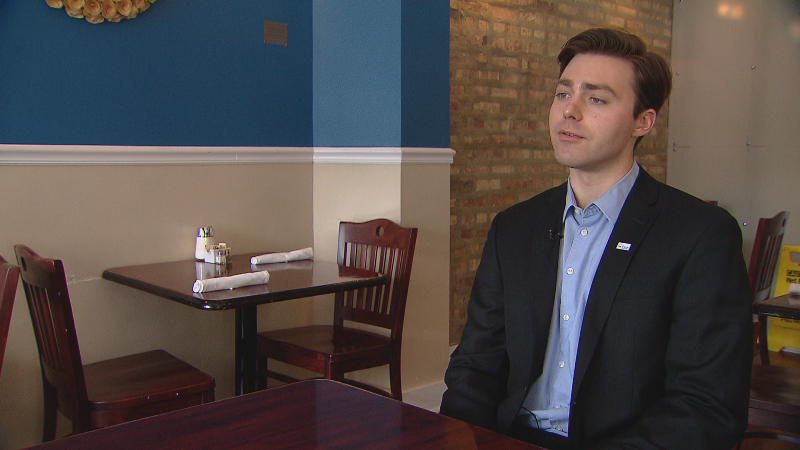 Evan Cauble-Johnson
Arruza: Inspiration is one of the nearly 100 social service providers suing the state for a total of $160 million in overdue payments. A Cook County judge is expected to hear arguments in the case later this month.
State lawmakers did approve a six-month stopgap budget to help pay service providers. And Illinois comptroller Leslie Munger says her office is prioritizing payments to human services groups. But state Rep. Greg Harris says the damage from the budget impasse has taken a toll.
Illinois Rep. Greg Harris: For a lot of groups, including Inspiration Café, that's too little too late. They've already gone out of business or scaled back programs.
Arruza: Even though the restaurant is closing, Inspiration Corporation will still exist and continue offering services to the homeless. And a majority of workers from the Uptown restaurant will be moved to the nonprofit's restaurant in Garfield Park.
One of those employees is Jessica Head, who worked as a line cook.
Jessica Head, Inspiration Kitchens line cook: In my earlier life, I used to be a drug addict. I got four years clean, so I'm pushing towards being somebody different than what I was before.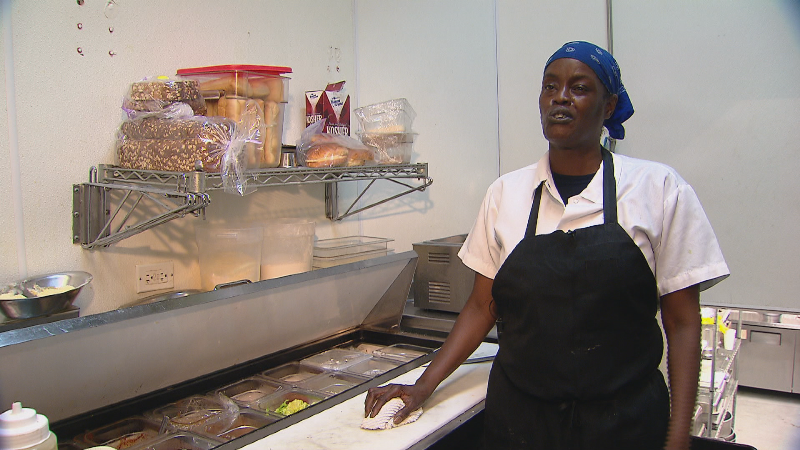 Jessica Head
Arruza: Cauble-Johnson says the nonprofit also has plans to come back to the North Side. He says the details are still being worked out, but Inspiration hopes to work with a private partner to return to Uptown in the next 12 to 18 months.
But the news of the restaurant's closing is hard for customers like Nan Miller. She used to live right above the restaurant and remembers meeting Ann Enloe for the first time.
Nan Miller, Inspiration Kitchens customer: When I came with my moving truck, Ann was out the door, offering to give us bottles of water. They were a part of the community. They weren't just trying to make money here or do, like, have a big business. But they were really making a difference in people's lives.  
---
Sign up for our morning newsletter to get all of our stories delivered to your mailbox each weekday.
---
Related stories: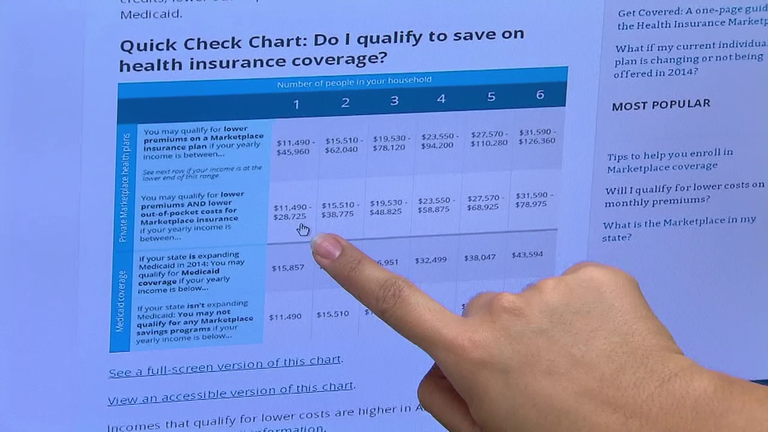 After Financial Losses, Illinois Obamacare Provider Goes Under
July 13: Crain's Chicago Business managing editor Ann Dwyer reports on the closure of an Illinois Obamacare provider, vacancies in the Trump Tower and Lake Forest's stagnate real estate market. 
---
4 Out of 5 Business Leaders Say Chicago is on the 'Wrong Track'
July 13: A new poll finds Chicago's business community is distinctly underwhelmed by the local business environment and feels "pay to play" politics is a big part of the problem.
---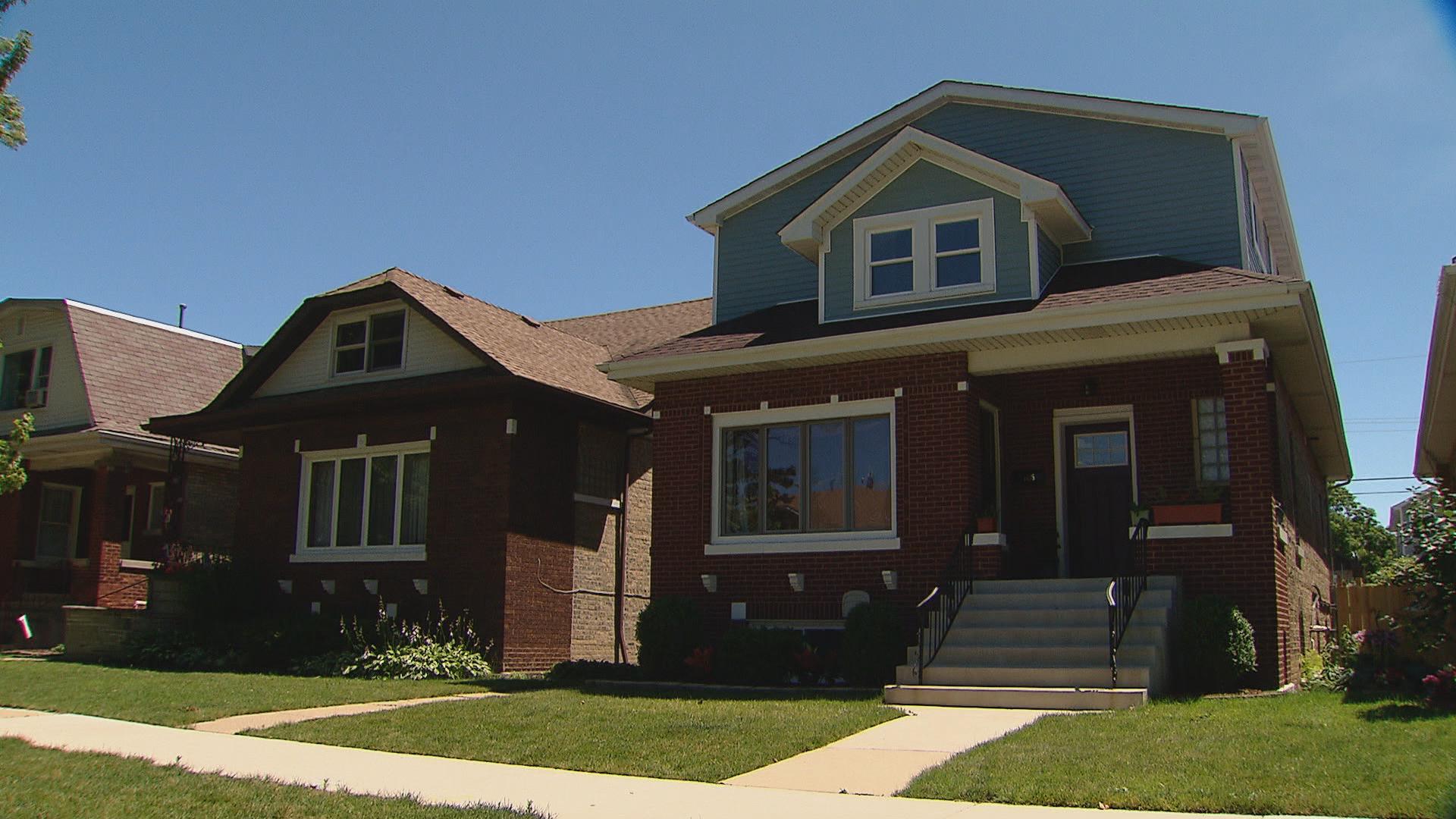 #StopThePop Campaign Targets Additions to Historic Bungalows
July 12: A social media campaign calls on developers to halt second-story additions to Chicago's bungalows.
---