The video cannot be displayed.
The WTTW organic garden is growing at an astonishing pace, with sweet corn towering over the plot and many vegetables ready for the grill. But if your own garden–like ours–is looking a little too lush, not to worry: There are easy ways to tame it.
"Gardens can be wild and overwhelming right now," said Jeanne Nolan, the Organic Gardener. "It's up to the gardener to kind of keep them in check."
Nolan said the growing season this year is the best we've had in three to five years, with temperatures warm but not too hot, the right amount of rain and a sunny spring to get crops started.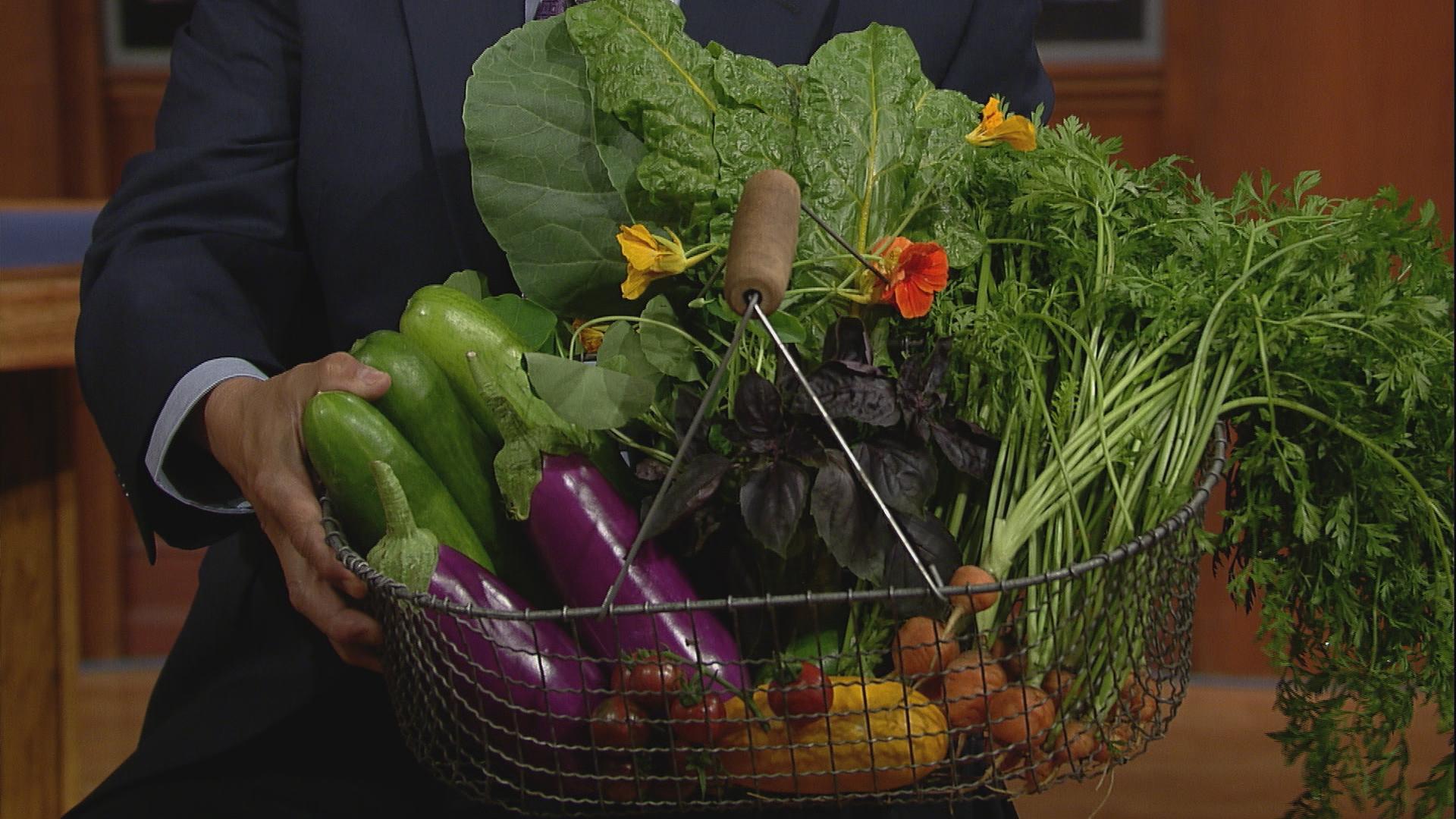 Above: A bounty of vegetables from our limited WTTW plot, including Persian cucumbers, neon eggplant, purple bumblebee tomatoes, a salt and pepper cucumber, Paris market carrots, purple basil, edible nasturtium flowers and leaves, golden Swiss chard and collard greens.
---
Use your intuition when harvesting, Nolan said, even if you're a new gardener. Knowing what the plant is supposed to look like can help. Paris market carrots, for example, are supposed to be very small. But they can look stunted or not ready for harvesting if you're unfamiliar with their shape.
Sweet corn in our garden, silver queen, can eventually be picked and eaten raw. "We hope to get two to three ears per stalk," said Nolan. The corn has to pollinate itself, so it was planted in a group spanning about 4 feet by 4 feet. "If you just plant one stalk, it doesn't do so well," said Nolan.
What are the secrets to our productive plot? Nolan offers some more tips below.
Pruning
This is an important step in vegetable gardening for several reasons, particularly with a lush season like this one. For starters, it keeps a garden tidy and manageable. "We want to be able to walk around in our garden," said Nolan. "And we want them to be productive."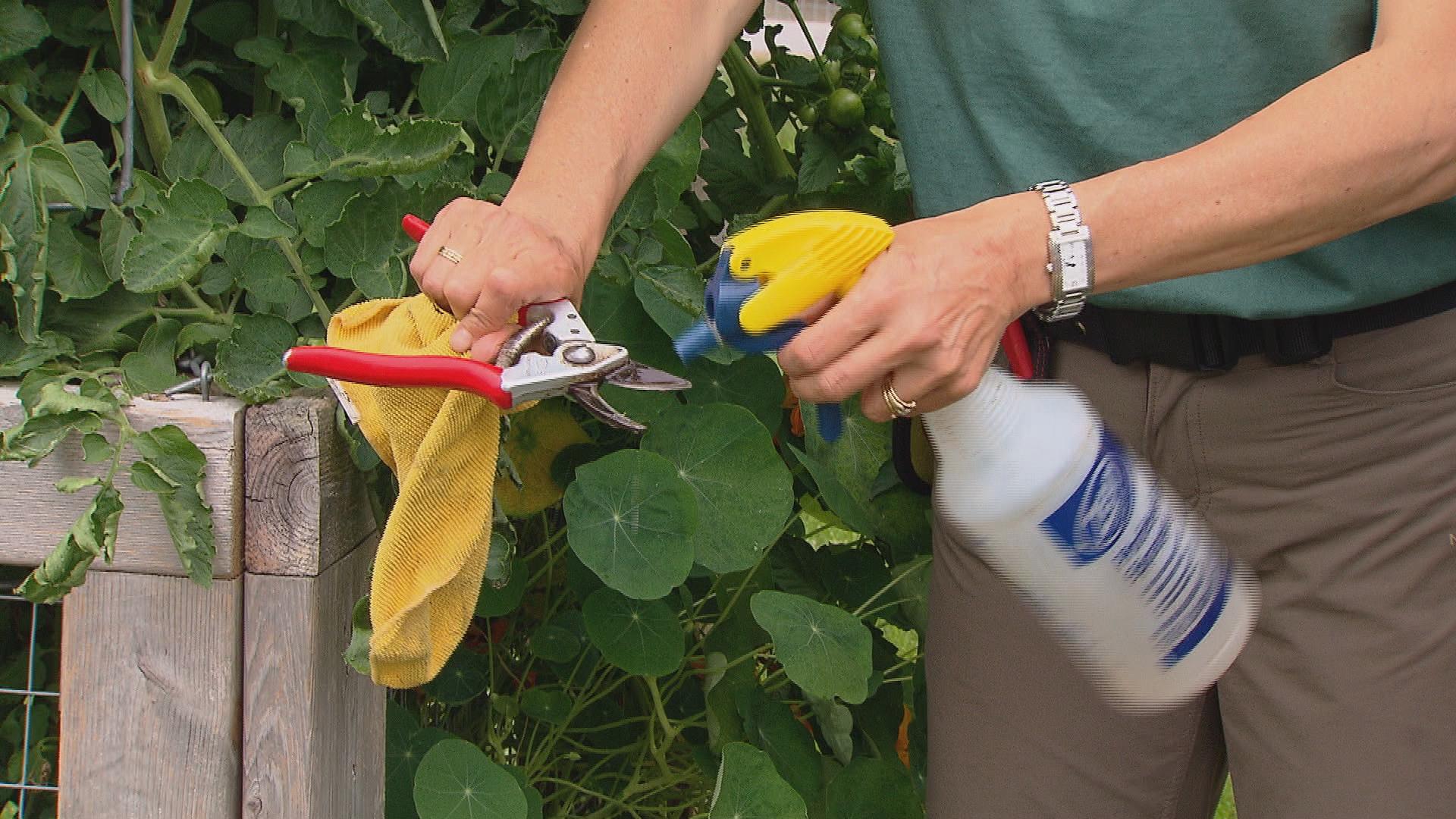 Tip: To avoid spreading disease via your pruning shears, Nolan suggests spraying a generous amount of rubbing alcohol on your pruners between plants. "I'm going to do all my pruning on this plant and before I touch another plant, I'm going to alcohol spray again," Nolan said.
Planting
"This is the very last window for getting fruiting crops in the ground," Nolan said. Green beans, zucchini, cucumber, carrots, broccoli and cauliflower are all crops that will do well if you're looking to get in one last round of planting, she said.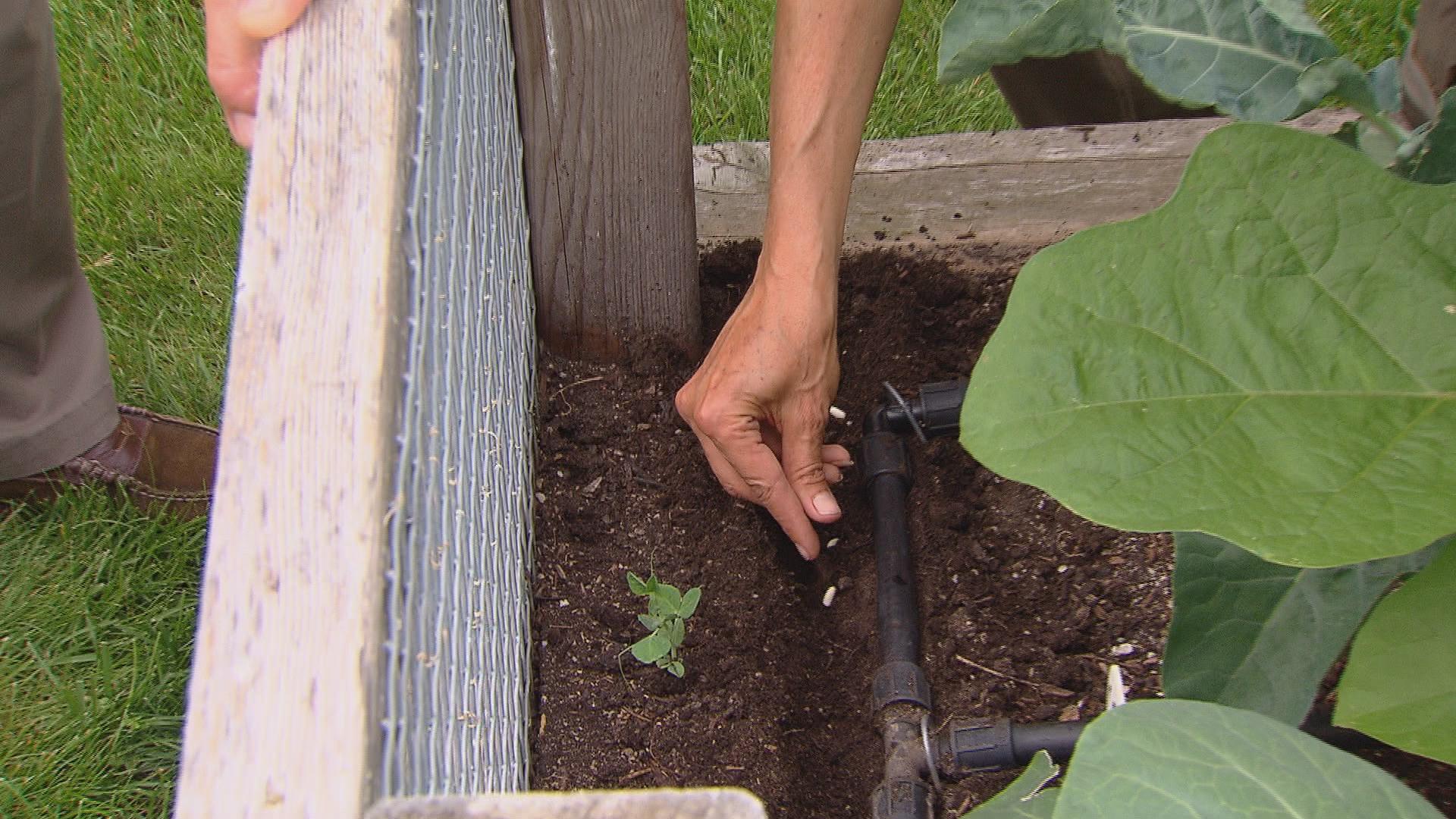 The beans we're planting now could be harvested in September and October, she said. "We sort of assume the weather's going to be great all the way through and we just keep planting," she said.
Pests
We use a garlic concentrate as an insect repellent in the WTTW garden. "That really deters the bugs," Nolan said, adding that she hasn't seen any bugs in the garden this season; although she and her team have seen bugs such as Japanese beetles in other gardens they tend, even with use of the garlic concentrate. 
---
Sign up for our morning newsletter to get all of our stories delivered to your mailbox each weekday.
---
More from our Homegrown series: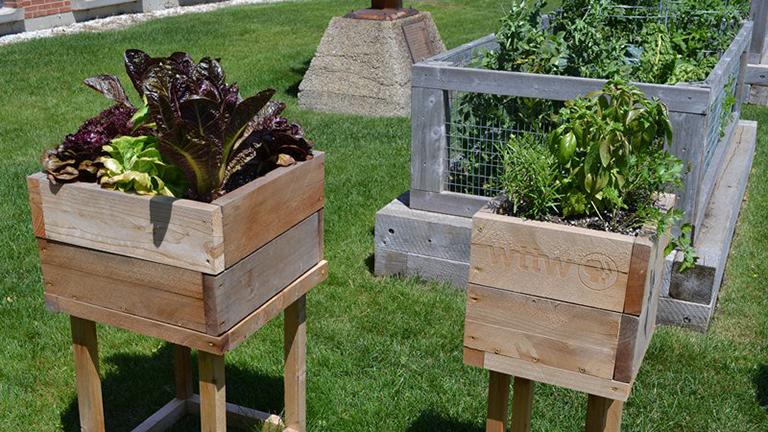 1st Summer Harvest Finds Organic Garden Thriving
June 28: We get a tasty sampling of the first harvest of our garden with organic gardener Jeanne Nolan.
---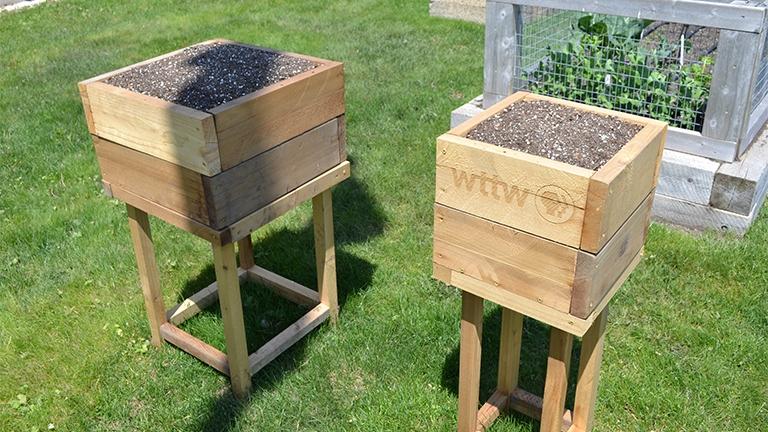 Strategies for Container Gardening in Chicago
May 24: If you're one of the many Chicagoans living in an apartment or condo with limited outdoor space, growing your own food can seem like a challenge – but, Jeanne Nolan says, anything you can grow in the ground can be grown in a container with just a few adjustments.
---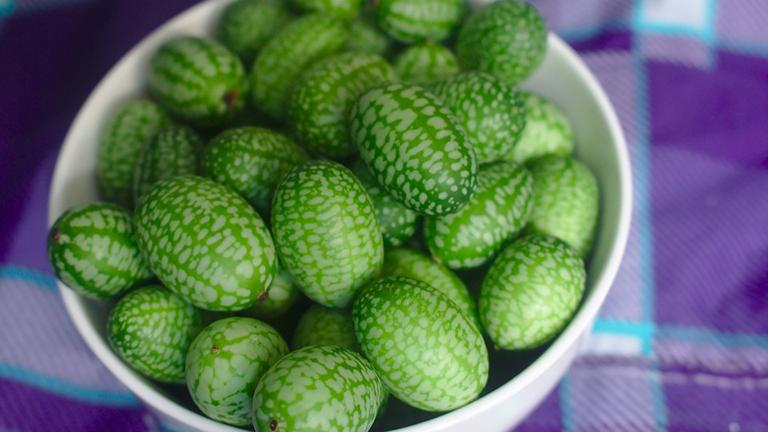 Cool-Weather Crops and Hot Reasons to Grow Your Own
April 28: It's time to start planting! The Organic Gardener Jeanne Nolan returns to WTTW's organic garden to plant cool-season crops selected by viewers and tackle an early flush of weeds. Also, we need your help picking the next round of crops to plant.
---