The video cannot be displayed.
This year marks the 100th anniversary of the Arts Club of Chicago. It launched in 1916 by embracing the vanguard art of the time – and with a mission to be a private arts club with a public component.
We visit the small but impressive collection they've amassed – including a valuable Picasso – and meet Marshall Brown, the young architect and designer responsible for the Arts Club's latest work of art.
TRANSCRIPT
Phil Ponce: At the corner of Ontario and St. Clair stands the Arts Club of Chicago.
Inside, there are works by Picasso, Miro. There's even a staircase designed by Mies van der Rohe, accented by an Alexander Calder sculpture.
There is art all over the place – even the office spaces at the Arts Club are adorned with fine works of art.
The collection has a long history.
Janine Mileaf, Arts Club of Chicago: The Arts Club of Chicago was founded to be an institution that would both bring art to the city and also be a place for members to convene around a conversation.
There was a mandate to educate the city and so to show modern art in our galleries and have those galleries open to the public, and we've had exhibitions for the public for the past 100 years to fulfill that mission and it hasn't really changed.
We have a couple hundred objects and most of the significant work is on display. We're not a collecting institution like a museum, so we don't have millions of miles of artworks in our basement; we don't even have a basement.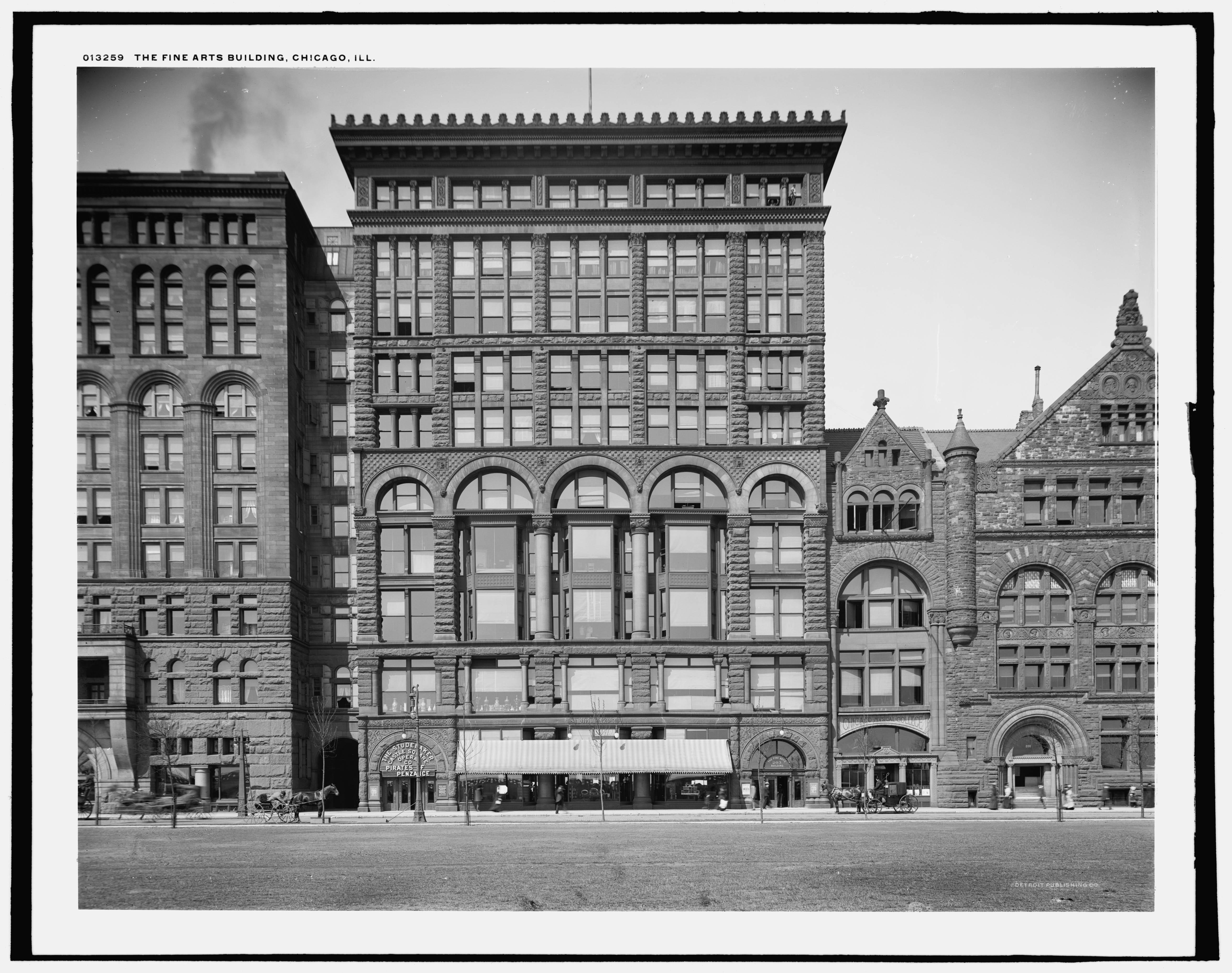 The Fine Arts Building (Courtesy The Arts Club of Chicago)
Ponce: The Arts Club has had a nomadic existence – with spaces in the Fine Arts Building and the Wrigley Building. In 1989 they found a way to raise $12 million to fund a permanent home.
Mileaf: We very reluctantly sold a sculpture by Constantin Brancusi to the Art Institute, and with that money we bought this property and built this building.
Like a personal collection, if you want to buy something, you sell something.
Ponce: Their latest acquisition is called "Ziggurat." It was made by the Chicago-based architect and designer Marshall Brown.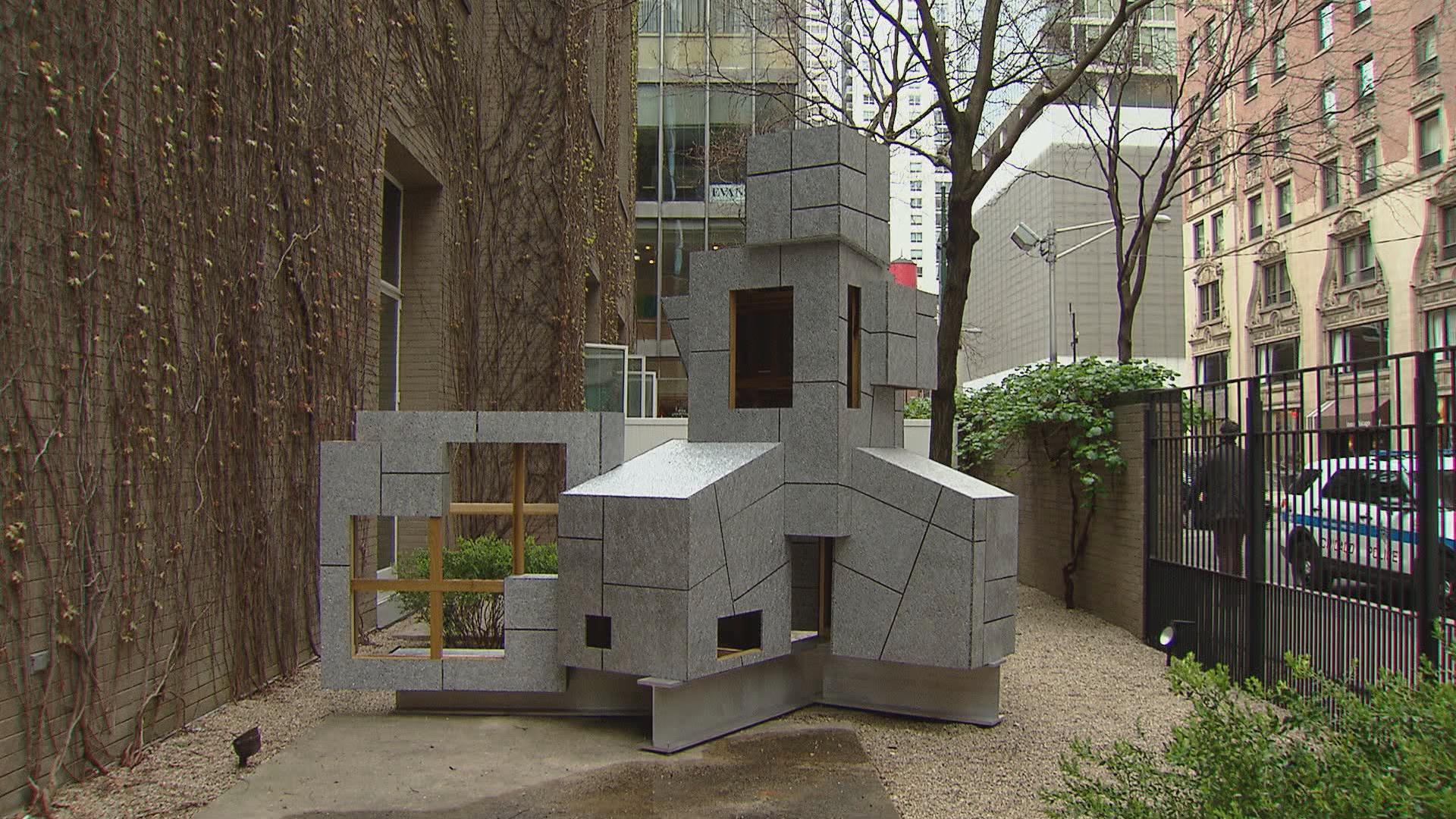 We visited him while the work was under construction in the West Side home of Navillus Woodworks.
Marshall Brown, architect: It's what we call a "garden folly." So there's a long tradition of these kind of miniature architectural constructions that comes from 18th century European gardening, and garden follies typically don't have a function, and sometimes they're not even inhabitable, so it's bigger than a sculpture, smaller than a building.
The materials are foamed aluminum, which is molten aluminum that's been injected with air, and it's been water-jet cut and then assembled onto a wooden frame.
It's an amazing opportunity; it's actually my first built project in Chicago so it's very exciting.
Ponce: At the Arts Club, Marshall Brown's new work can temporarily be seen in the public garden before it becomes part of the collection.
Mileaf: We acquire our collection more to live with, like a family does, and so at the same time we've acquired some really remarkable pieces, the most famous among them is probably Picasso's "Head of a Woman" and it was exhibited here in his first exhibition of work at a non-commercial gallery in the United States, and that took place in the Arts Club in 1922.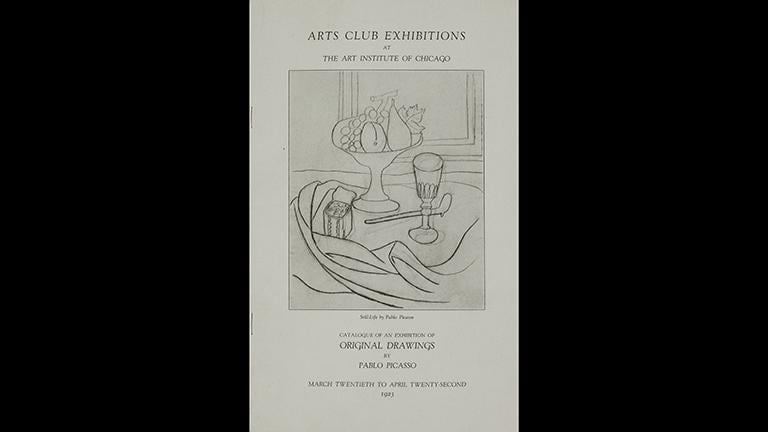 Picasso exhibition catalog (Courtesy The Arts Club of Chicago)
We have works in the collection of non-Western art and that was a real tradition of 20th century modernist collections, a lot of those collections included a look at African or oceanic work in order to kind of think about those alliances between non-Western art and their own interest in kind of changing the vocabulary from a classicizing way of making Renaissance paintings to what they considered very modern and contemporary in their own moment.
The Arts Club always said that what they wanted to do was to bring challenging work and then let the people discuss and decide for themselves, so they really weren't trying to say, 'This is what you should love' but, 'This is what people are looking at. What do you think?'
Visiting the Arts Club of Chicago
The exhibit "Marshall Brown: Ziggurat, an architectural chimera" is on display through Saturday, Aug. 6. The club is located at 201 E. Ontario St. Gallery hours are 11 a.m.-6 p.m. Tuesday through Friday; 11 a.m.-3 p.m. Saturday. Free entry.
---
Sign up for our morning newsletter to get all of our stories delivered to your mailbox each weekday.
---
Related stories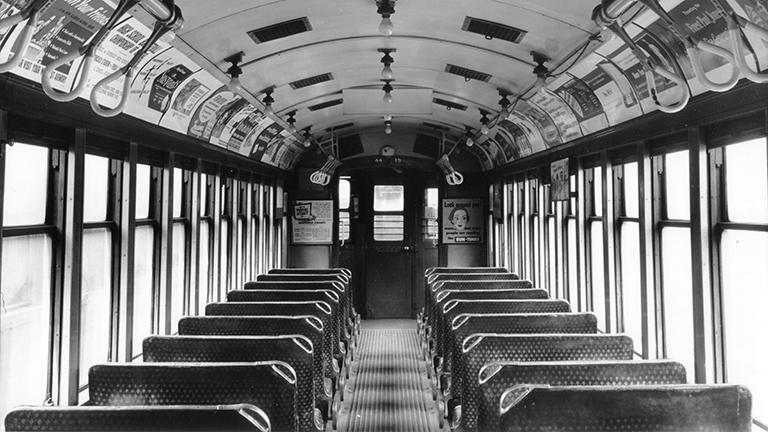 Vintage CTA Trains, Buses Offer Peek at 1920s Transit
July 11: Get ready for a trip back in time: The CTA is rolling out some of its vintage trains and buses and you can soon get a sense of what Chicago transit passengers experienced nearly 100 years ago.
---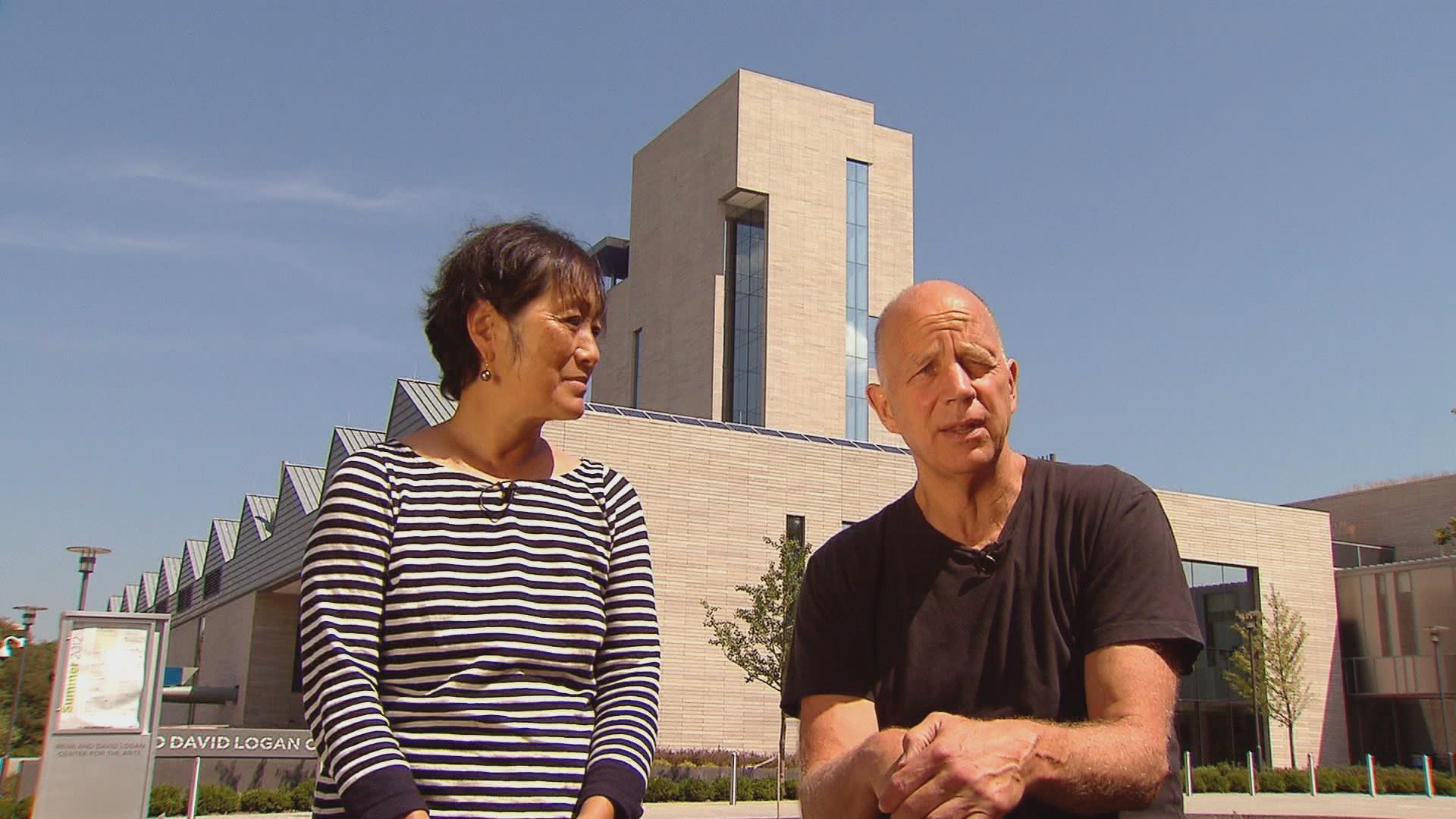 What's in Store for Chicago from NY-Based Architects of Obama Library
July 7: After an extensive and highly competitive search, The Obama Foundation chose a New York-based architectural firm to design the Obama Presidential Center. Blair Kamin gives us some insights into the work of the architects and what Chicago might expect to see from them.
---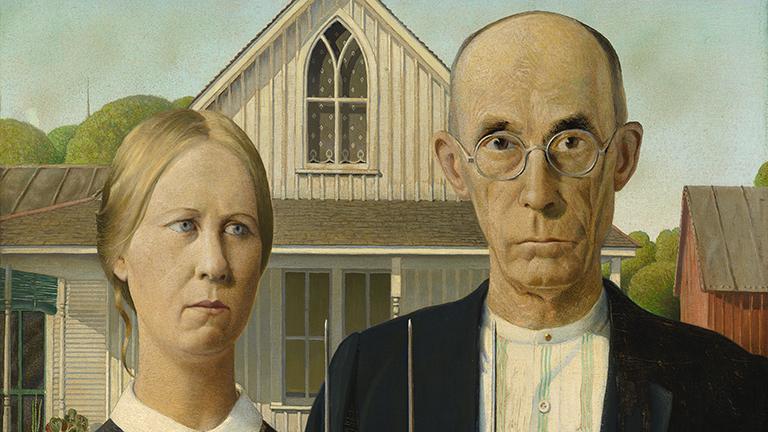 Turbulence of America in 1930s Gives Rise to Distinct Artistic Voices
July 5: It has been said that the Great Depression was the best thing that ever happened to American artists. A new exhibition looks at how artists of the 1930s applied their diverse visions to the American dream during this time of immense change.
---