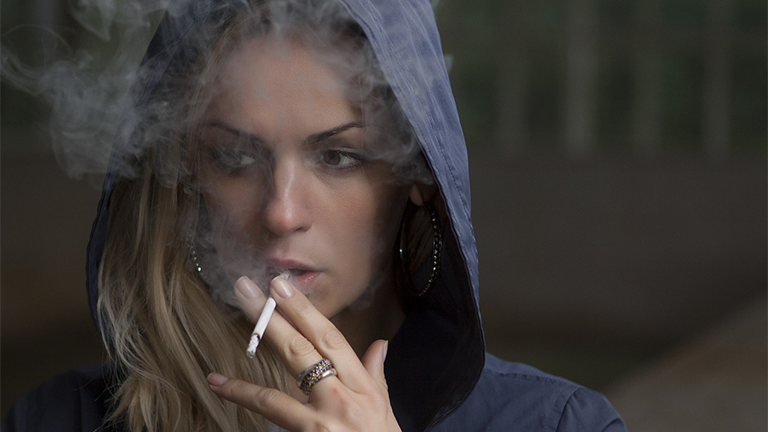 Starting Friday, the minimum age to buy tobacco products in Chicago will be 21. Increasing the legal age to purchase such products from 18 to 21, the city of Chicago says, will decrease smoking among youth, boost health and save lives.
"Thanks to our ongoing efforts to shield our children from the harms of tobacco products, youth smoking in Chicago is on the decline, helping people to lead healthier lives and live longer," Mayor Rahm Emanuel said in a June 27 press release. "We have consistently fought to protect our youth from being targeted by Big Tobacco so they can become Chicago's first tobacco-free generation." 
According to the Centers for Disease Control and Prevention, nearly 90 percent of smokers tried their first cigarette by age 18. While youth cigarette smoking has decreased, the use of electronic cigarettes and hookahs by youth has increased from 2011 to 2015, according to the CDC.
The city of Chicago says raising the age to purchase tobacco products will protect youth who are susceptible to nicotine addiction.
"Because their brains are still developing, adolescents are especially vulnerable to addiction to tobacco and related products. By delaying the age that youth are exposed to these products until that critical development has taken place, we increase the chance they are able to resist addiction to tobacco," Dr. Julie Morita, commissioner of the Chicago Department of Public Health, said in a statement. "Keeping our youth away from tobacco until they are 21 is likely to extend their lives and boost the overall quality of their health." 
In addition to raising the age to purchase tobacco products, stores that sell tobacco products must post signage indicating the new age of 21. Even though the purchase age has been raised, employees ages 18 and older can continue to sell tobacco products.
New taxes on tobacco products and fines for violators will also take effect Friday. All tobacco products must be sold in their original factory-wrapped packaging, except for cigars and pipe tobacco, according to city regulations. Violators will be fined $1,000-$5,000 for a first offense and $2,500-$10,000 for a second and subsequent offense.
Taxes imposed on cigars, pipe tobacco, smokeless tobacco and smoking tobacco will be as follows:
$1.80 per ounce of smoking tobacco
$0.60 per ounce of pipe tobacco
$0.20 per little cigar
$0.20 per large cigar
For more information about changes to Chicago's tobacco regulations, visit the city's website.
Follow Kristen Thometz on Twitter: @kristenthometz
---
Sign up for our morning newsletter to get all of our stories delivered to your mailbox each weekday.
---
Related 'Chicago Tonight' stories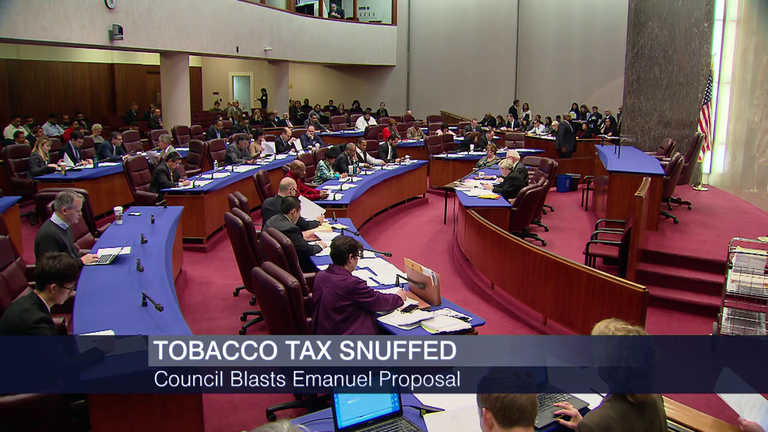 Aldermen Reject Mayor Emanuel's Tobacco Tax
Feb. 8: In a surprising setback, City Council aldermen came out against the mayor's proposed ordinance for a $6 million tax on tobacco products. Why did City Council go against him?
---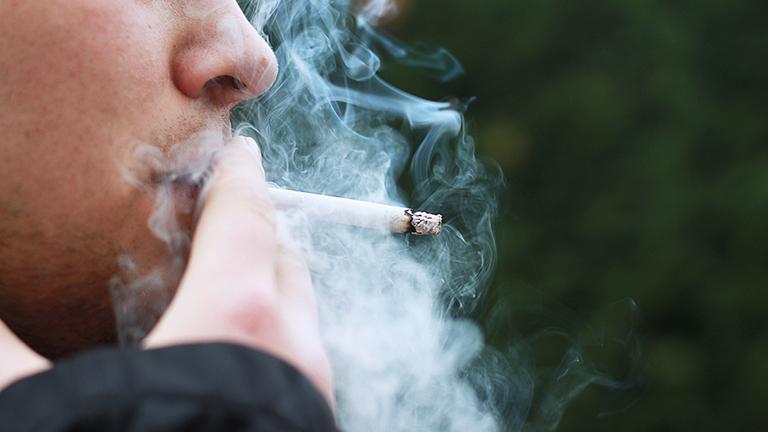 Should City Government Set a Minimum Tobacco Price?
Feb. 5: Tucked into a new ordinance that would tax smokeless and other non-cigarette tobacco products is a provision that would set a minimum price on cigarettes, cigars and chew tobacco.
---