The video cannot be displayed.
Should city government set a minimum price that retailers can charge for tobacco?
The question was part of a City Council debate Monday on Mayor Rahm Emanuel's proposal that would have also raised the smoking age and put a new tax on smokeless tobacco products. But, in a surprise development, aldermen rejected the ordinance outright.
This was thought to be a fairly uncontroversial ordinance, one designed to make it harder for young people to purchase tobacco products. But one by one, aldermen got up at today's City Council Finance Committee meeting and slammed the proposal, saying they didn't like it for a myriad of reasons.
It would have instituted a $6 million tax on smokeless tobacco products like snuff, raised the smoking age from 18 to 21, and it would have instituted an $11.50 minimum retail price for a pack of cigarettes.
Supporters had hoped for a vote today and passage at Wednesday's City Council meeting, but instead the ordinance was tabled.
But retail groups and aldermen said this ordinance would have unintended consequences. They believed it would hurt convenience stores in their wards while driving people to the booming underground black market for loose tobacco cigarettes, or so-called "loosies."
"It's not going to stop youth that want to smoke from smoking," said Ald. Roderick Sawyer (6th Ward). "It'll continue to be easy to get cigarettes on the streets and it'll embolden those that sell them in the black market."
Other aldermen reflected the concerns of the Illinois Retail Merchants Association, complaining that government should not be in the business of setting price controls on products, and that doing so would set a dangerous precedent.
"Every resident of Chicago should be concerned about the city setting floor prices for products," said Tanya Triche, Illinois Retail Merchants Association vice president. "In this case it's tobacco and the city will determine what a retailer will sell it for because it's unhealthy. How many products that we sell will the city determine is unhealthy? Will it set price floors for all of those as well? This is a slippery slope."
Triche also says state law prohibits the city from imposing the new taxes on smokeless tobacco, and that it would first have to get approval from state lawmakers. The city did not provide a legal opinion on the matter but modified the ordinance to get rid of the minimum pricing so long as the new taxes hold up in court.
Triche says she felt the compromise was more of a threat to retailers to refrain from suing the city.
Several aldermen on Monday said that they believe that City Council as a whole is no longer taking its cue from the fifth floor of City Hall. Although later in the meeting, some proponents of the ordinance showed up to slam the opponents. They say they believe their colleagues are simply carrying the water for big tobacco.
"The idea that we have progressives in this city rallying around big tobacco and thinking about the unintended consequences is absurd," said Ald. Ameya Pawar (47th Ward), a co-sponsor of the ordinance. "We know the consequences of smoking, and yet we're debating whether raising the age and setting a price floor is the right or wrong thing to do. It's insane. It's stupid."
"It's concerning that the focus of today's discussion is on things like revenue and not the public health benefits of this ordinance," said City Health Commissioner Dr. Julie Morita. "We know we've introduced a package that will save hundreds and hundreds of lives."
And the mayor's office issued this statement following the tabling of the ordinance:
"Mayor Emanuel has stood up to the tobacco industry countless times throughout his career to reduce youth smoking, and he's not about to back down now. The tobacco industry can lobby as much as they like. We'll continue speaking to and working with aldermen on this ordinance that will prevent young people from picking up smoking, while investing in their education."
This kind of ordinance has traditionally been considered low-hanging fruit and has sailed through past City Councils. Today's opposition is perhaps another sign of an emboldened City Council and a weakened mayor in the wake of the Laquan McDonald fallout.
Follow Paris Schutz on Twitter: @paschutz
---
Related: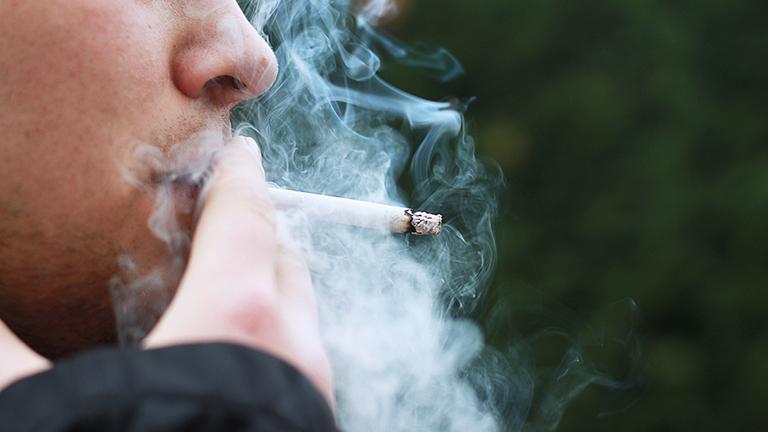 Should City Government Set a Minimum Tobacco Price?
Tucked into a new ordinance that would tax smokeless and other non-cigarette tobacco products is a provision that would set a minimum price on cigarettes, cigars and chew tobacco.
---