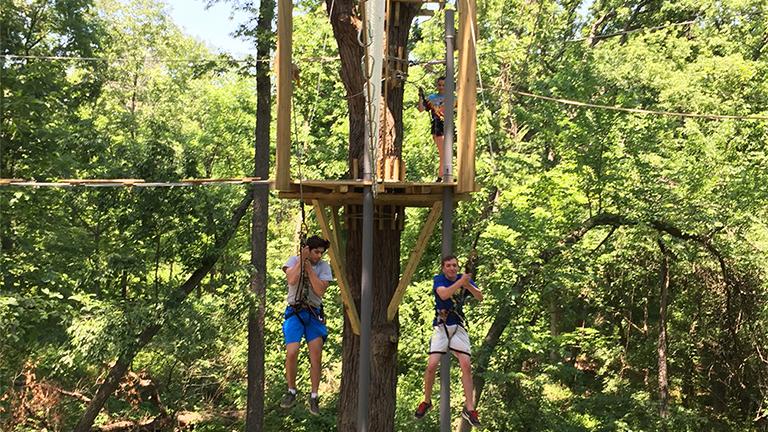 The treetop adventure course at Bemis Woods boasts 2,837 feet of zip line. (Go Ape)
Starting Saturday, thrill-seekers and nature lovers will get the chance to swing, soar and climb through a new zip line and obstacle course nestled in the treetops of a Cook County forest preserve.
The new, seven-acre course opening at Bemis Woods in west suburban Western Springs is billed as the first attraction of its kind in the state. The longest of the park's five zip lines, at 600 feet, is nearly the length of two football fields.
Visitors climb rope ladders, swing on trapezes and navigate 40 different obstacles perched over 40 feet high to access zip line stations throughout the course, which takes two to three hours to complete. Adding to the wild vibe is a Tarzan-type swing that allows two people to fly simultaneously through the air into the safety of a cargo net.
Each treetop station gets progressively difficult to access, but Go Ape, the outdoor adventure company that built and operates the site, says the course is designed for a wide range of skill levels. Sessions begin with a 20-minute safety briefing.
---
Go Ape began construction on the course in the spring. It was funded and will be maintained entirely by the company, which will pay the Forest Preserve District of Cook County a minimum of $20,000 a year to rent out the area as well as a portion of its revenue from ticket sales. Additionally, the company says that a number of free tickets will be set aside for underprivileged groups.
The Maryland-based company operates similar attractions in 14 other cities across the U.S. 
Within Illinois, there are opportunities to zip line in Marseilles, Makanda and Grafton. The new course at Bemis Woods is the first zip line course in the Chicago area and the first treetop obstacle course in the state.
Video: A promotional video from GoApe highlights the featrues of its courses.
After its grand opening on Saturday, the course at Bemis Woods will be open through Nov. 30. It will reopen April 1, 2017. More details can be found below and on the Go Ape website.
Hours: The course opens as early as 9 a.m. on weekends and 10 a.m. during the week. Closing time depends on the availability of daylight.
Price: Tickets cost $57 for ages 16 and up; $37 for kids ages 10-15. It's recommended that tickets are booked in advance online or by phone: 1-800-971-8271.
Restrictions: Participants must be at least 10 years old and 55 inches tall to participate (that's 4 feet 7 inches).
Follow Evan Garcia on Twitter: @EvanRGarcia
---
Sign up for our morning newsletter to get all of our stories delivered to your mailbox each weekday.
---
Related 'Chicago Tonight' stories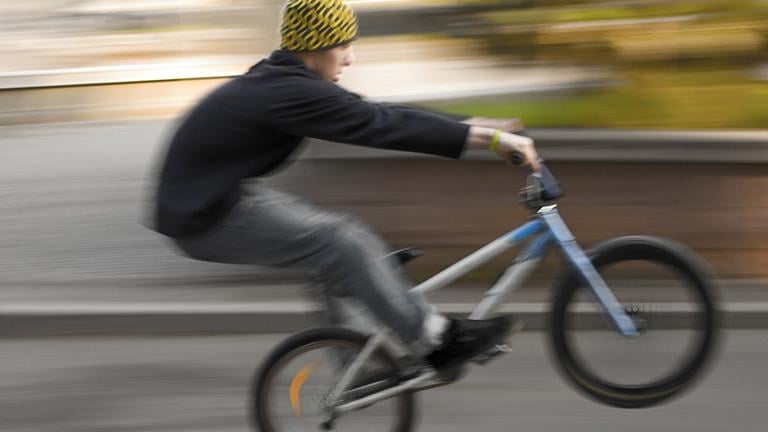 Mayor Breaks Ground on 40-Acre Bike Park on Southeast Side
June 13: Billed by the city as the first park of its kind in the Midwest, Big Marsh Bike Park will open this winter at a former industrial site that's now part of a 270-acre habitat restoration project.
---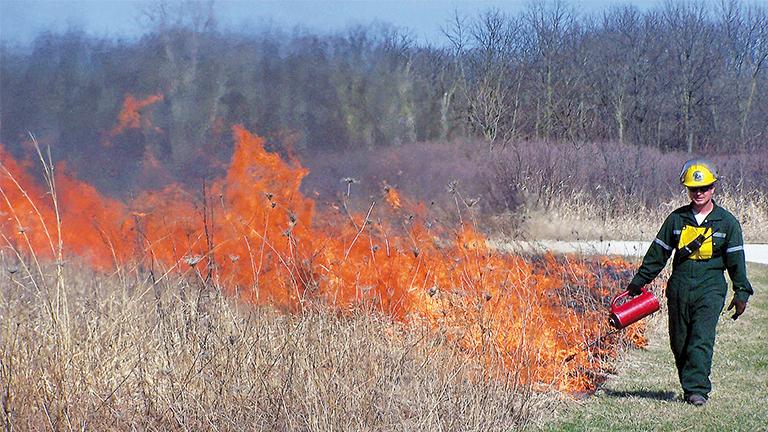 In the Fight Against Invasive Plant Species, Fire a Worthy Weapon
May 4: How local forest preserves are using fire to maintain the Chicago area's natural ecosystem, much like Native Americans did prior to European settlement.
---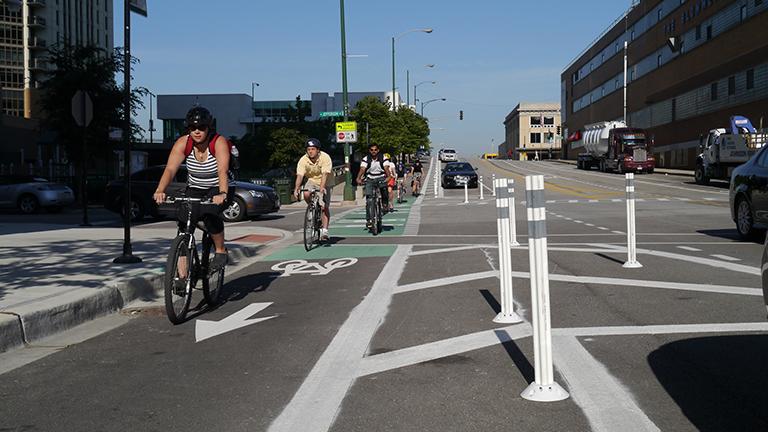 Chicago to Build 50 Miles of 'Better Bike Lanes'
April 11: Mayor Rahm Emanuel on Monday unveiled a new plan to build 50 miles of "better bike lanes" in the city over the next three years. 
---
Wild Badger Implanted with Tracking Device in Cook County
March 29: Badgers are known for their elusiveness. The mostly solitary animals travel and forage at night, but wildlife biologists recently got lucky and caught one in northwest Cook County.
---