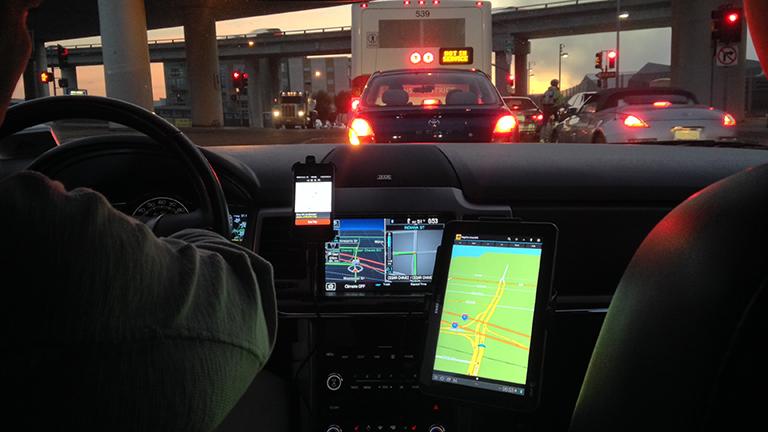 (Jason Tester Guerrilla Futures / Flickr)
Aziza Nassar says she is eager to become an Uber customer, but she's had trouble finding a ride.
Nassar is a staff member at Access Living, a disability advocacy nonprofit that has been working with Ald. Anthony Beale (9th Ward) on an ordinance that would put new restrictions on rideshare companies like Uber and Lyft. Nassar uses a power wheelchair and currently relies on an app called Open Taxis to request a wheelchair accessible vehicle taxi, also known as a WAV taxi.
"The wait time for taxis ranges anywhere from 15 to 20 minutes to over an hour," Nassar says about using the service. "I'd like to wait 2 to 3 minutes for an Uber like everyone else."
Nassar also says that taxis are often more expensive than rideshare services, and when ordered through Uber, there's an added $2 service fee.
Beale's rideshare ordinance would require 5 percent of a rideshare company's fleet to be wheelchair accessible. But Uber spokeswoman Brooke Anderson says the requirement is misguided.
"Our business model is to have a large pool of vehicles and to be flexible enough to have supply meet demand," Anderson says. "Having a fixed percentage of vehicles is not the best way to approach that."
Instead, Uber says it is getting ready to launch two new products, Uber WAV and Uber Assist, that would provide wheelchair accessible vehicles to riders, or provide drivers that can assist customers who have other special needs. She says the company will partner with outside organizations to make sure there are enough accessible vehicles on the road.
"We're going to partner with a rental company, we're going to partner with a WAV company, we're approaching this in a number of ways and really trying to be innovative, and we're trying to leverage technology to provide a solution," she said. "The issue of accessibility has been a problem for years and won't be solved overnight."

"The issue of accessibility has been a problem for years and won't be solved overnight."
–Brooke Anderson, Uber
---
Beale's ordinance is backed by the taxi industry and would require all Uber drivers to get chauffer's licenses, something that Anderson says would put rideshare companies like Uber and Lyft out of business in Chicago. Mayor Rahm Emanuel's office has been meeting with Beale, taxi and rideshare representatives to discuss a compromise that would only require those that drive full time to get licenses. The ordinance is expected to be up for a vote on Friday in a joint meeting of the Transportation and License and Consumer Protection committees. The ordinance could go before the full City Council next Wednesday.
Sources close to the negotiations say a surcharge to fund added wheelchair accessible taxis has been floated as an alternative to the 5 percent rideshare accessible vehicle requirement. But a spokesperson for the mayor's office says that conversations on a final ordinance are still fluid.
"We are continuing to work with stakeholders on a compromise that will ensure a level playing field between rideshare and taxicab drivers while meeting the mayor's primary objectives – continued innovation in the industry and access to safe and reliable transportation options for residents in every part of Chicago," says a statement released by the mayor's office Thursday.
Nassar says she doesn't believe more taxis will solve her problem.
"If it starts to pour, rain or snow, and I'm stuck in my wheelchair, I need to get on to transportation quickly and not have to go through a dispatch and wait whatever amount of time to get a taxi," she says.
---
Sign up for our morning newsletter to get all of our stories delivered to your mailbox each weekday.
---
Related stories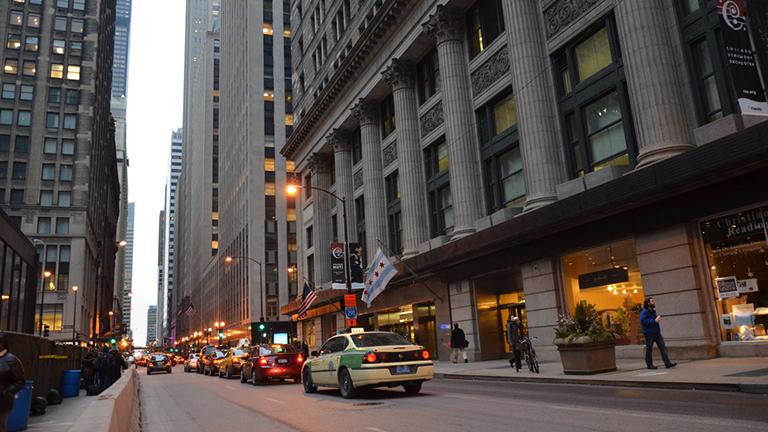 Uber, Lyft Drivers May Face Background Checks, Other New Regulations
May 9: A battle between the taxicab industry and ride-sharing companies like Uber could flare up this month as aldermen consider a host of new regulations. We hear from both sides. 
---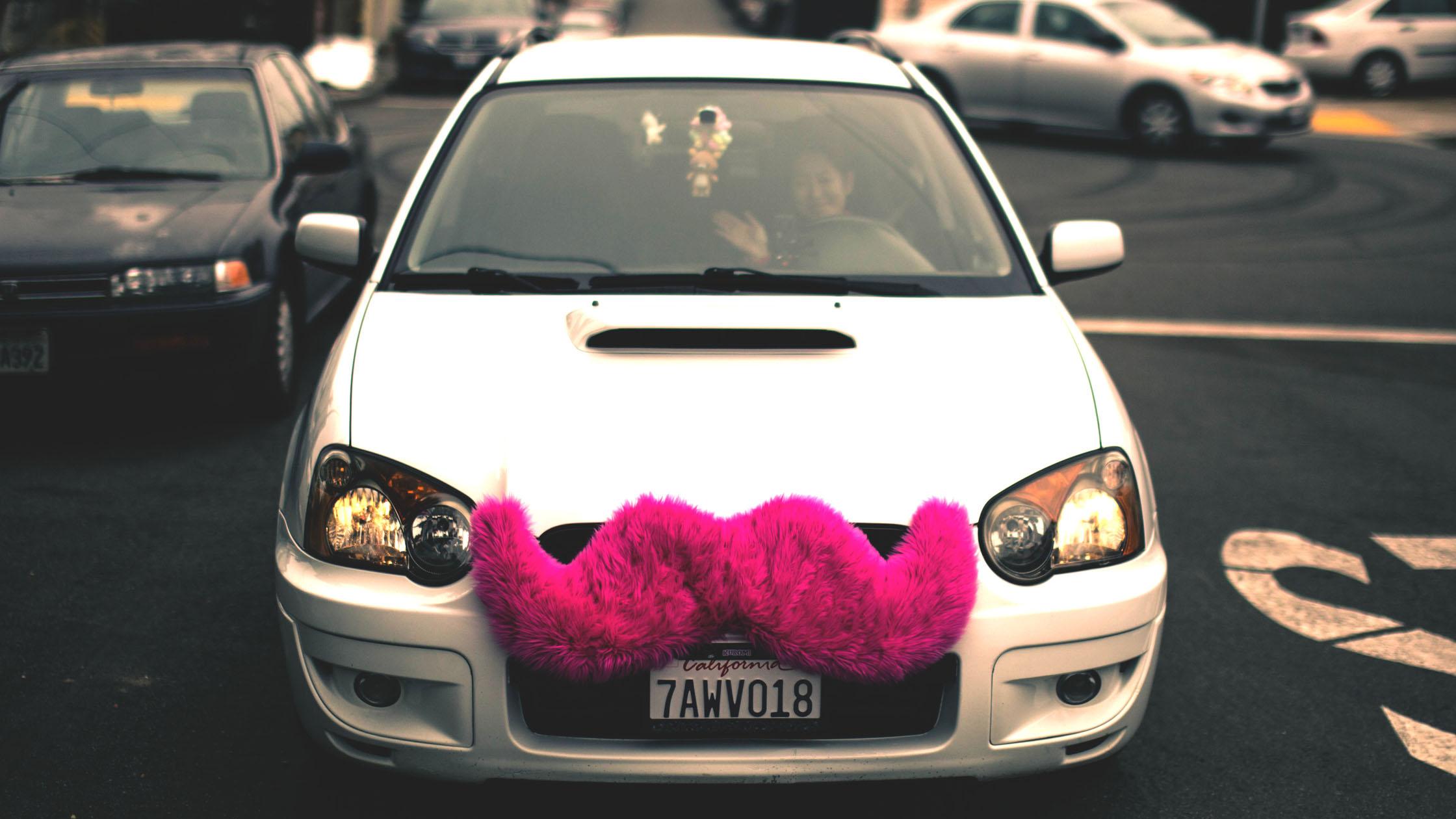 New Rideshare Rules Allow Airport Pickups
Nov. 4, 2015: New rules that will allow rideshare services such as Uber and Lyft to start making pickups from O'Hare and Midway airports could be in place as early as Nov. 18. How will these changes impact taxi drivers and others who drive for a living?
---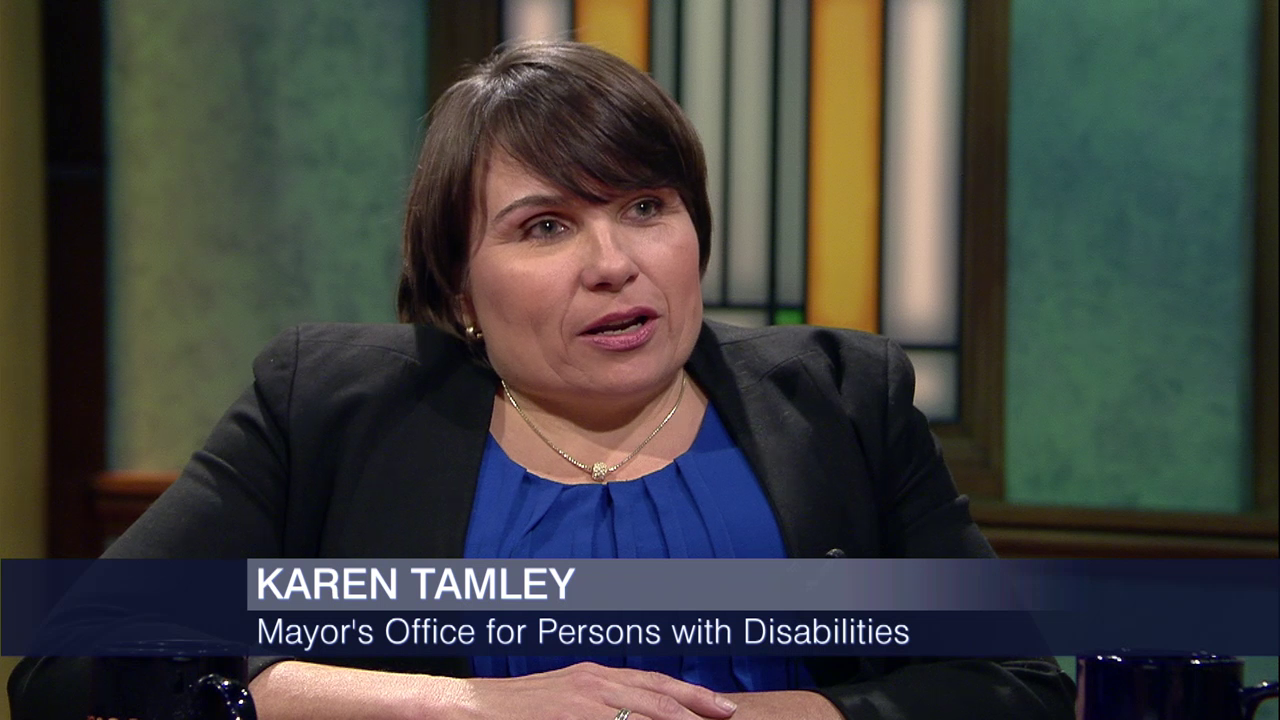 On 25th Anniversary, City Official Addresses Chicago's ADA Advancements
July 27, 2015: Sunday marked the 25th anniversary of the Americans with Disabilities Act. Here to discuss the landmark legislation is Karen Tamley, commissioner of the Chicago Mayor's Office for Persons with Disabilities.
---