In January 2015, Jeff award-winning Chicago actress Lori Myers took to Facebook to say how discouraged she was to hear about the many stories of sexual exploitation in the local theater community. From that humble beginning, a new advocacy organization called Not In Our House formed to help address sexual harassment, discrimination, violence, intimidation and bullying in the theater community.
The Chicago Reader recently published an explosive piece about this very subject, focusing on a Chicago theater and one very well-known actor. But the issue is broader than one theater and one city. It also impacts men in addition to women.
"I think that the issues of sexual harassment and abuse is something that certainly isn't particular to a theater environment or an artistic environment," said Laura Fisher, the co-founder of Not In Our House, who is also an actress and advocate. "It's something that all workplaces have been dealing with for decades. Our particular interest were theaters that are non-Equity that have few protections or few organizations that help them create systems that they can prevent these kind of abuses, and if they do come up and when they do come up to have a response to them."
Actors' Equity is an international union, Fisher explained. "They fight for us in terms of pay equity and they also provide a rule book that covers everything from safety to rules that we follow to rules that producers follow."
Non-Equity theaters do not have the same protections, but Not In Our House is trying to change that by offering a code of conduct, a support group for survivors and petitions and open letters.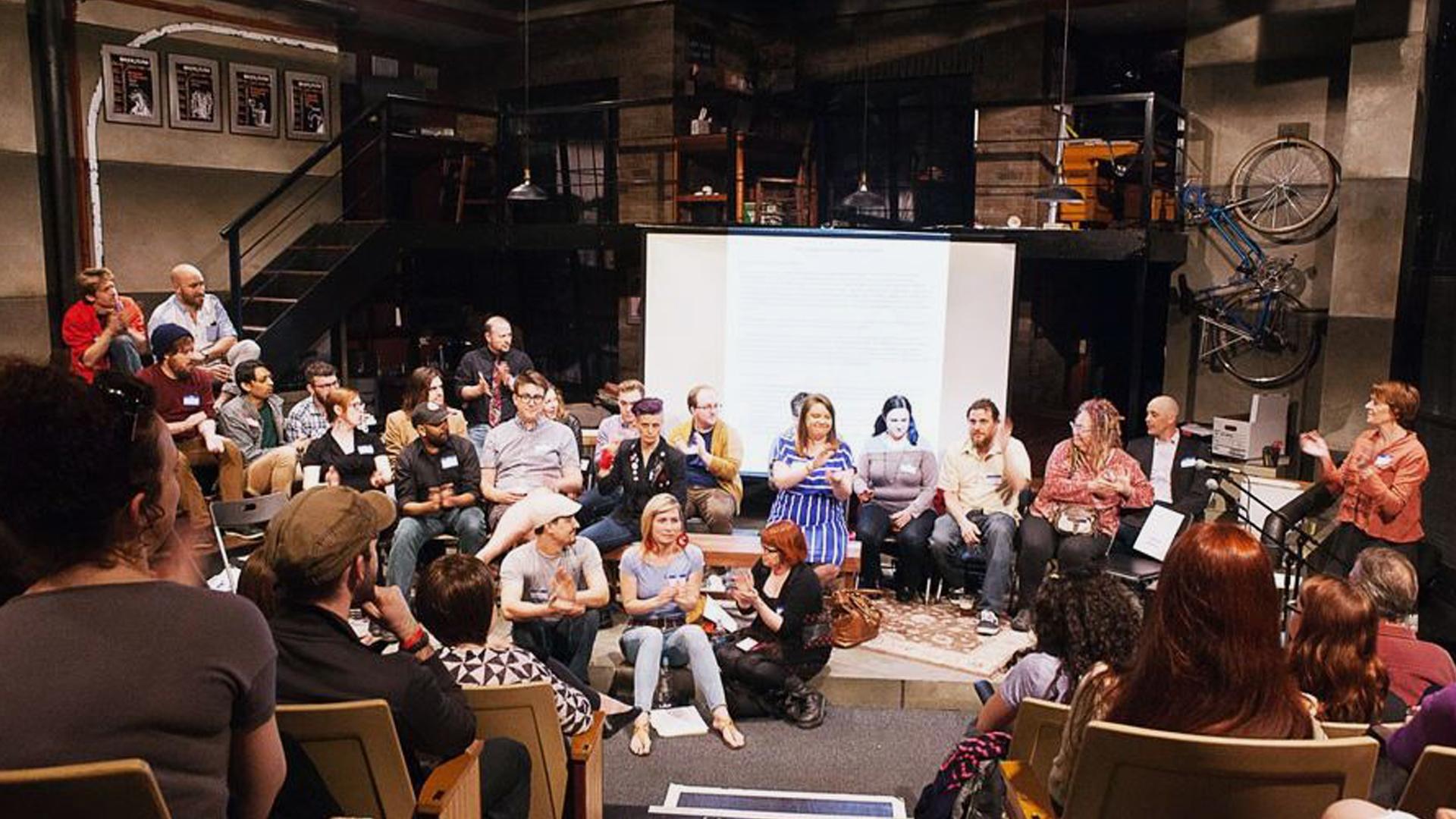 The organization Not In Our House was created to address discrimination and harassment in the theater community.
The group was started as a way to respond to and prevent abuses in the theater community, Fisher said.
"I think we are at a moment that everybody has been wanting to happen for a really long time," she said. "I've been getting overwhelming positive responses."
A statement of principle on the organization's website reads, in part:
"No one should be forced to choose between her personal safety and dignity, and her job. But too often in the theater community this is exactly the choice that women must make. Sexual discrimination and harassment, and gender-based violence often occur in the intimate and physical context of a theater production.
"We are working to build a support network, change existing language concerning discrimination, violence, intimidation and sexual harassment, ensure accessibility to proper complaint paths, and create the Chicago Code of Conduct that we as the Chicago Theatre Community will be proud to call our own."
Note: Attempts by "Chicago Tonight" to contact Darrell Cox of Profiles Theatre were not successful. Cox has denied allegations made in the Reader article and posted a response to the story on his Facebook page. You can read his response to that article here.
Late Tuesday night, Profiles Theatre posted the following message on its website: 
"We are sad to announce that Profiles Theatre is closing its doors after 28 years and 81 productions. The closure is effective immediately.
We want to thank all of the artists who have worked with us during the past three decades. We are very proud of the many successes we have achieved together. We care about all of you tremendously and wish you only the very best.
We also want to thank our patrons. We will be forever grateful to you for your devoted and enthusiastic support of our work.
We hope this decision will further the healing process within our community. May Chicago theatre thrive and its future be bright."
---
Sign up for our morning newsletter to get all of our stories delivered to your mailbox each weekday.
---
Related stories
#MoreThanMean Highlights Online Abuse Women Face
May 2: A new video featuring two local journalists unveils the hostility some female sports reporters face online. One of the journalists, Julie DiCaro, joins us to talk about the attacks she faces and how she fights back.
---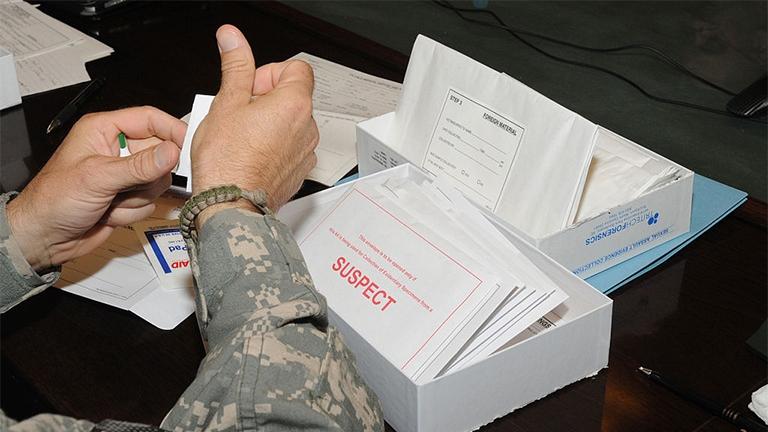 Backlog of Rape Cases, Rape Kits Can Lead to Long Wait for Justice
April 19: Delays in rape kit testing and strained law enforcement resources nationwide mean that victims of sexual assault may face long waits for their attackers to face prosecution. 
---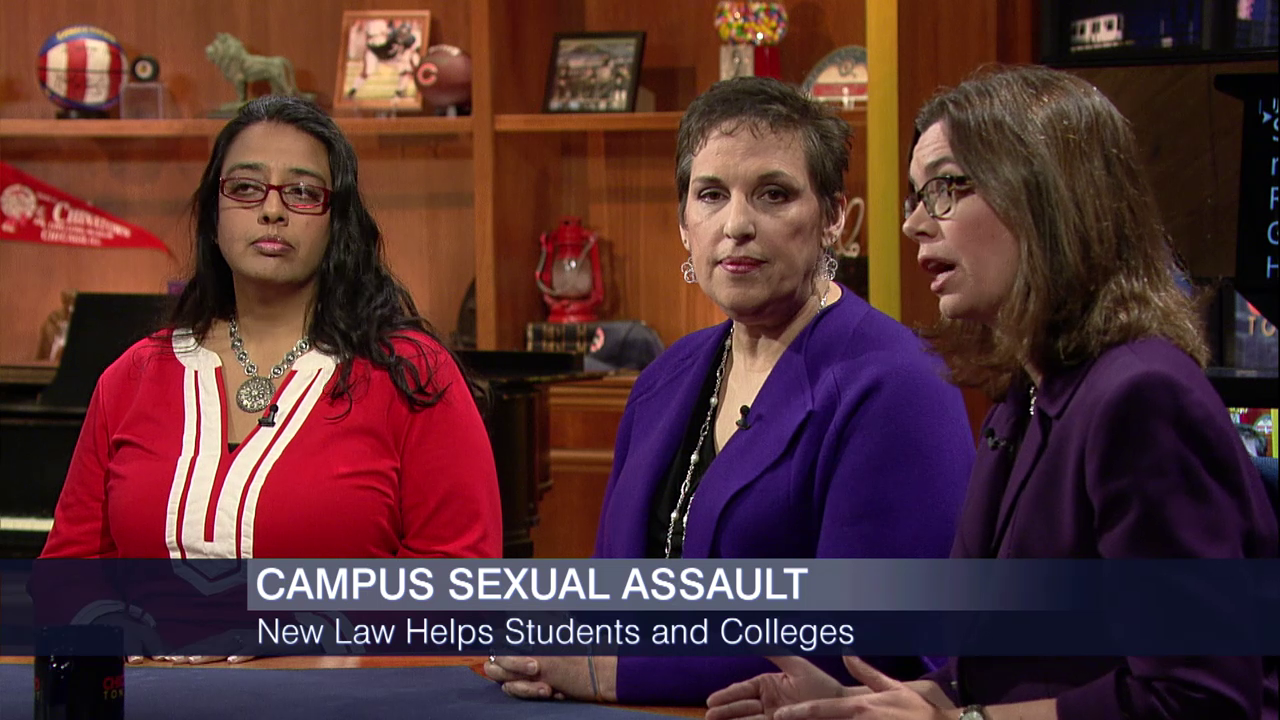 Addressing Sexual Assault on College Campuses
Oct. 8, 2015: The statistics are sobering. Twenty-six percent of women on college campuses report having been sexually assaulted, according to a new report. We discuss the report, the issue of sexual assaults on college campuses and the impact of a new Illinois law that requires higher education institutions to establish sexual violence policies and responses.
---