The video cannot be displayed.
Delays in rape kit testing and strained law enforcement resources nationwide mean that victims of sexual assault may face long waits for their attackers to face prosecution.
The group Test400K gathered in Chicago on Tuesday to discuss ways to reduce the backlog in testing rape kits.
Today, in IL, there are 3480 DNA backlog crime cases of which, 1651 are rape kits. @ILStatePolice #test400k pic.twitter.com/nU25utTUDK

— Test400k (@test400k) April 19, 2016
---
The nonprofit was launched in March 2013 by Chicago-based couple Julie Smolyansky and Jason Burdeen, who were inspired by a report issued by Human Rights Watch that indicated there are 400,000 untested rape kits in the U.S.
"We wanted to make it really simple and really obvious what the issue is," said Smolyansky. "Each one of those kits represents justice that was not given to a victim."
Smolyansky, who is also executive producer of the 2015 documentary film "The Hunting Ground," said one in seven women in Illinois are impacted by sexual assault.
"It's really a public health crisis, a public safety crisis and a human rights violation that we are not testing kits today," Smolyansky said.
At Tuesday's Test400K forum, Smolyansky said she learned from Cook County State's Attorney Anita Alvarez that it takes about a year for rape kits in Illinois to be tested.
"That's much better than where we were for the last 30 years," she said. "We learned that in California and in Louisiana, they're testing kits in 20 days."
Cara Smith, of the Cook County Sheriff's Office, said that backlogs facing Illinois communities aren't due to rape kit testing delays, but because many local police agencies don't have the capacity to investigate cases. She said Illinois has still come a long way.
"But we still have a great disparity in terms of justice for victims. We have law enforcement agencies that don't have the capacity to investigate these crimes. And so submitting the kit is sort of the starting line, not the finish line in sexual assault and we still have a lot of heavy lifting to do to make sure that every victim, regardless of where they are victimized, has an equal chance at justice," Smith said.
"Your opportunity to get justice as a victim shouldn't depend on where you live."
Watch the trailer for "The Hunting Ground":
---
Related 'Chicago Tonight' content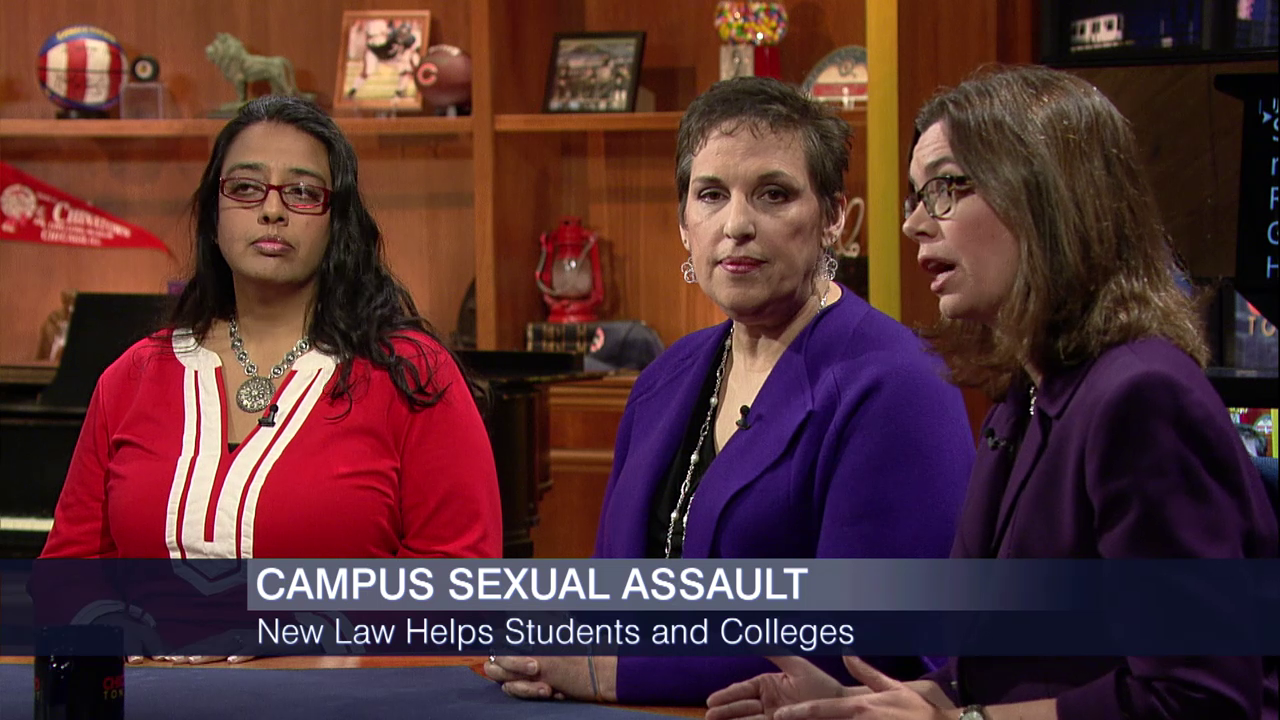 Addressing Sexual Assault on College Campuses
Oct. 8, 2015: The statistics are sobering. Twenty-six percent of women on college campuses report having been sexually assaulted, according to a new report. We discuss the report, the issue of sexual assaults on college campuses and the impact of a new Illinois law that requires higher education institutions to establish sexual violence policies and responses.
---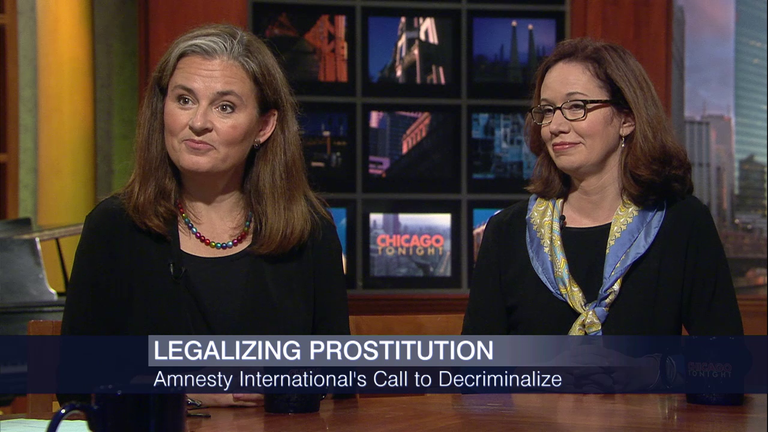 Human Rights Group Calls for Legalization of Prostitution
Sept. 1, 2015: Amnesty International is calling for the legalization of prostitution, a move some advocacy groups say is short-sighted. We'll hear from both sides.
---
May 5, 2014: The federal government released a list of 55 colleges and universities, including University of Chicago and Knox College in Illinois, that are under investigation for their handling of sexual violence and harassment complaints. We talk with a panel of experts about the issues surrounding sexual assault on campus. 
---