The video cannot be displayed.
Sources tell "Chicago Tonight" that the Exelon Corporation plans to announce Thursday the first steps toward closing two of its nuclear plants in Illinois. The plants are located in the Quad Cities region and in downstate Clinton.
The move comes because a bill backed by Exelon and ComEd stalled as the spring legislative session ended Tuesday night in Springfield. It was designed to save the plants by having many Chicago and suburban ratepayers pay higher rates. The plants are losing money on their own, even though their parent company is profitable.
But it's a long process to close plants, and sources say negotiations on legislation is ongoing and could come up in the veto session, where a tougher two-thirds of lawmakers will need to pass it. Attorney General Lisa Madigan has called this legislation "outrageous," saying it amounts to ratepayers in Illinois bailing out giant profitable companies.
If it is resurrected in a veto legislative session, the plan would provide subsidies paid by customers to keep two money-losing nuclear power plants in the state open. It would also call for more than 20 percent of Illinois' power to be generated by renewable sources like wind and solar by the year 2025. And it would change the way ComEd customers pay their power bills.
Madigan says the companies are simply trying to pad their profits on the backs of ordinary Illinoisans.
"At the end of the day, it's about making sure that ComEd and Exelon increase their profits," Madigan said. "These are already profitable companies. It is all about increasing profits to shareholders. It is not about benefitting ratepayers."
But ComEd strongly refutes the notion that it provides a "bailout" for nuclear power plants.
"If we don't do something for these plants, we're going to lose thousands of jobs, and the state's going to be in a very disadvantaged position in responding to any kind of climate legislation comes down the road," said Val Jensen, a ComEd senior vice president. "Keeping these plants open will cost the state less."
Currently, the price a customer pays for power is based on how much power the customer uses. But ComEd wants to introduce "demand pricing," in which they charge a rate based on the 30-minute interval during which a customer uses the most power. Some consumer and environmental advocates say it will suppress renewable energy and hurt customers.
"You would in effect have to pay a higher rate based on the peak amount of electricity use you had during a day or a month," said Howard Learner of the Environmental Law and Policy Center. "That's never been imposed before on residential customers. And for many customers, it would lead to a very steep rate increase."
But ComEd says there are other goodies for consumers designed to offset the rate increases.
"People are concerned that it will result in higher bills, but our analysis shows that over 60 percent of customers will see an immediate drop in their bill as a result of this demand charge and a 50-percent reduction in the customer charge that we've proposed," Jensen said.
We're told Exelon will have a news conference tomorrow outlining the steps in closing the plants.
Follow Paris Schutz on Twitter: @paschutz
---
Sign up for our morning newsletter to get all of our stories delivered to your mailbox each weekday.
---
Related 'Chicago Tonight' stories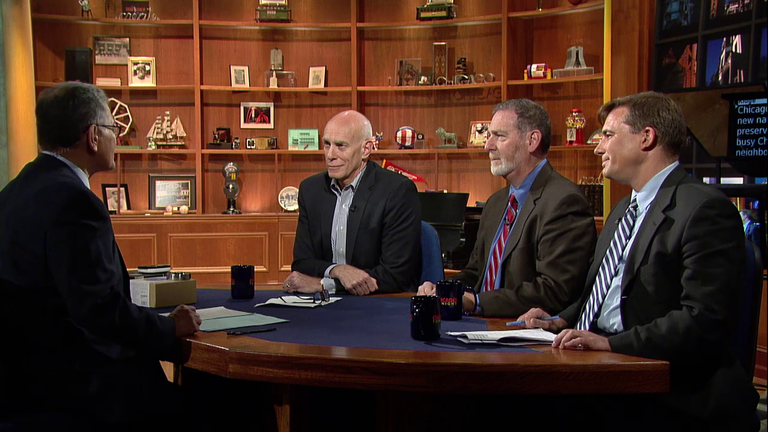 Smart Thermostat Initiative Aims to Cut Energy Bills in Northern Illinois
Oct. 13, 2015: A new energy initiative is encouraging area residents to get smart—by purchasing so-called smart thermostats–under a new rebate program that aims to cut heating costs. Will homeowners warm up to what is planned to be the country's largest smart energy initiative? We'll discuss the ambitious program with our panel of guests.
---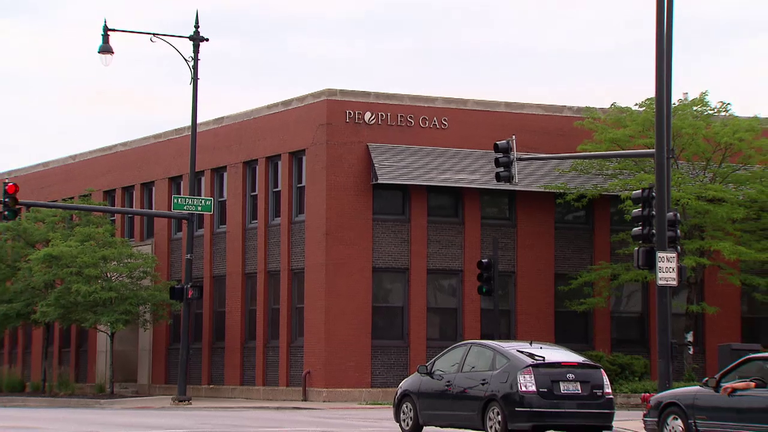 Consumers to Pay Higher Gas, Electric Bills
July 28, 2015: Crain's Chicago Business senior reporter Steve Daniels takes a closer look at the soaring cost of Peoples Gas' massive gas main replacement program and higher charges coming to Commonwealth Edison customers.
---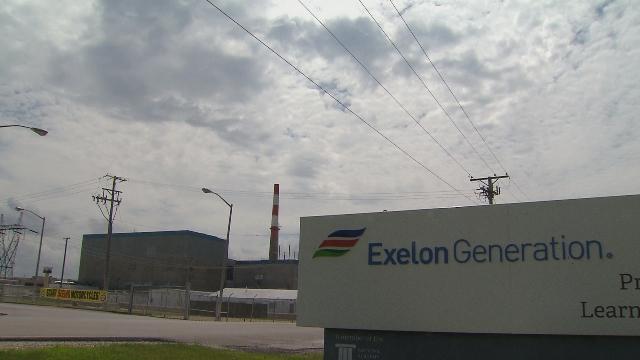 Debating Illinois' Energy Future
June 8, 2015: There's a lobbying and advertising war going on in Illinois. No, it's not related to the state budget. It pits the state's largest producer of energy, Exelon, which is asking for a rate hike to help its struggling nuclear power plants, against wind and solar energy groups that say Exelon is merely a billion dollar corporation seeking a bailout.
---