The video cannot be displayed.
An annual study from the University of Illinois at Chicago finds that aldermen are increasingly voting independently from Mayor Rahm Emanuel on contested issues.
Are the findings a fluke, or is this the beginning of the end of a City Council that's long been a rubber stamp for Emanuel and his predecessor Richard M. Daley? According to the study, the first months of the current administration, from June to September 2015, "were pretty much a continuation of the old rubber stamp council" – a council that backs the mayor's legislative goals and proposed policies.
But the study authors say four key events have shaken up that political trend:
1) Emanuel vs. Garcia. "Rahm Emanuel was forced into a runoff election with Chuy Garcia, which revealed he had less political clout than when he won outright in 2011."
2) Tax hikes. "The city's budget problems caused the mayor to propose a $588 million property tax increase and new taxes like garbage collection tax which was unpopoular with both aldermen and citizens."
3) The release of video footage showing the shooting death of Laquan McDonald, which "caused a revolt in the African American community which led to months of major protests demonstrations and the firing of the Police Superintendent and the head of IPRA, the police abuse investigative agency."
4) Plummeting public approval. "The mayor's public approval rating plummeted to the lowest level since Mayor Bilandic, who lost his subsequent election. According to the latest New York Times poll, only 25 percent of the public approved the job the mayor is doing and only eight percent of blacks believe the mayor 'cares a lot about people like them.'"
The study authors say because Emanuel is politically weakened, "aldermen are unwilling to follow him blindly on hard votes like raising taxes, and aldermen don't want to go against the clear wishes of their constituents."
"He's not as dominant as, say, a Richard J. Daley or a Richard M. Daley or even Emanuel in the first term," said UIC political science professor Dick Simpson, a former alderman and one of the study's authors.
"The only way to get this city moving forward is to work with everybody and not be the one person out front who's right all the time," said 32nd Ward Alderman Scott Waguespack, a member of the council's progressive caucus and a frequent critic of the mayor.
"The mayor has to make some changes and adapt," Ald. George Cardenas (12th Ward). "I don't see that as a weakness. The mayor can speak on his own about his decisions and the reason why his popularity is so low, but there's opportunity for us to work and to be more deliberative about the decisions the city wants us to make; to be more collaborative, to work as peers, and to be trusted in the fact that we can make those decisions. That's what has been faltering and has not happened in the past."
"I'm glad they're on the road toward independence but I'd like to see them speed along," said Simpson.
Despite these issues, the study says, the mayor hasn't lost a vote or had to use his veto powers. Rather, he's compromised on some issues and stepped back on others, including the vote on extending more powers to the inspector general. 
---
Sign up for our morning newsletter to get all of our stories delivered to your mailbox each weekday.
---
Related stories from "Chicago Tonight"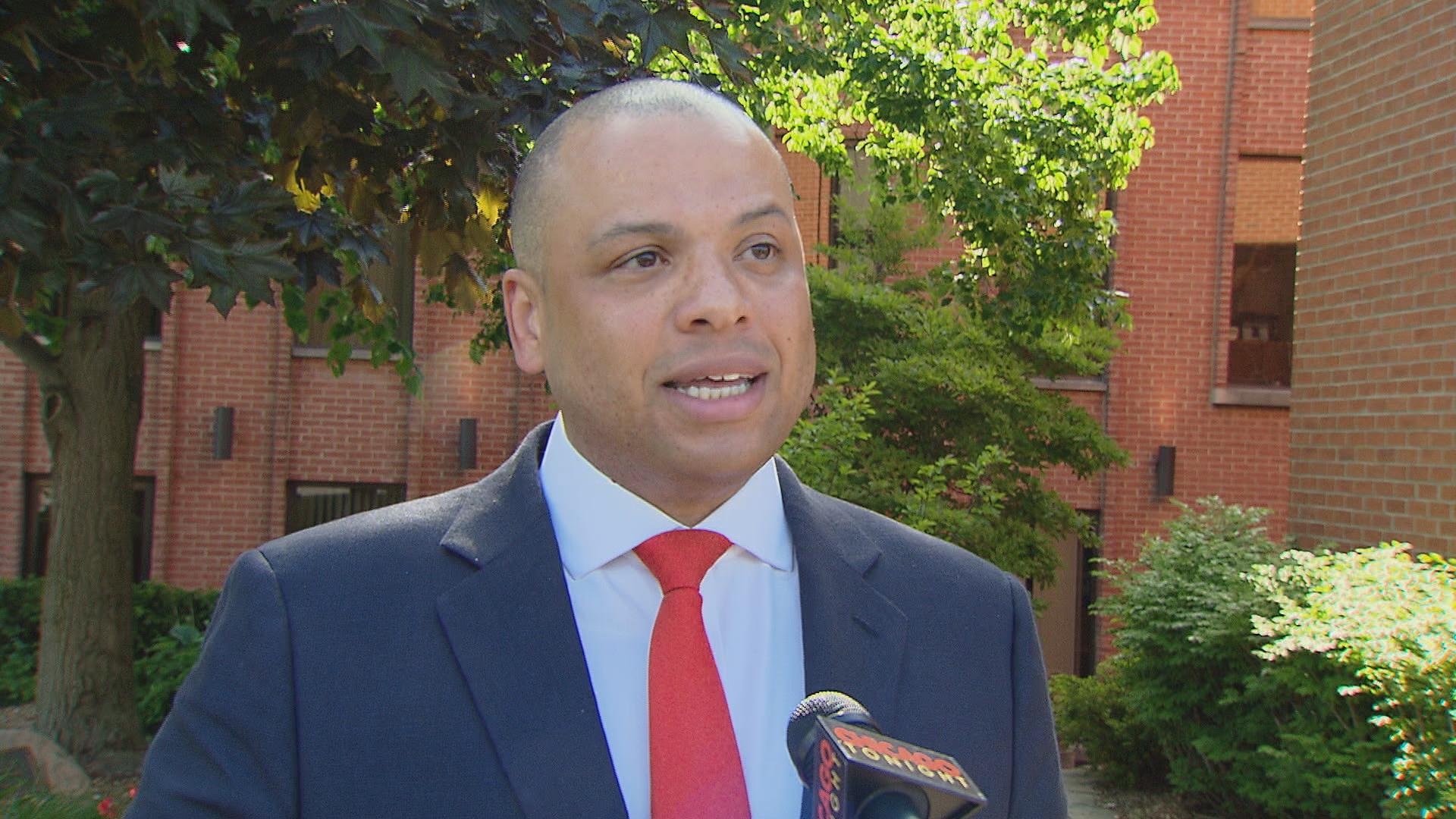 City Treasurer to Mayor Emanuel: Sue Big Banks
May 26: In a surprise move, Chicago's City Treasurer Kurt Summers joins the chorus calling on the mayor to sue big banks over controversial swap deals that have cost taxpayers millions of dollars. 
---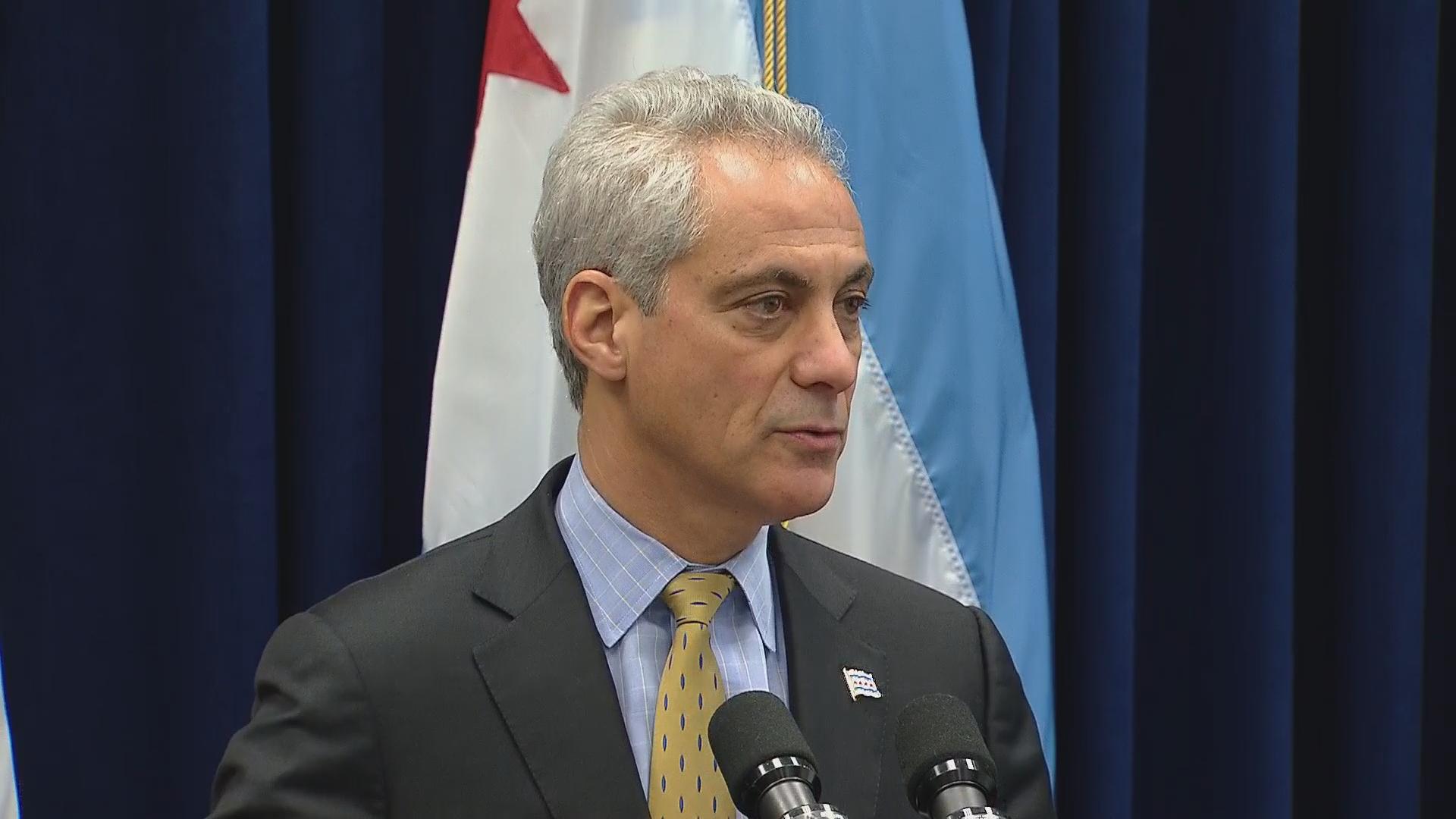 Mayor Emanuel, Aldermen React to Police Task Force Report
April 13: The Police Accountability Task Force released its report Wednesday on the Chicago Police Department, saying the CPD is broken and has a "history of racial disparity and discrimination." Will the City Council move to abolish IPRA?
---
Aldermen Sound Off on Next Top Cop, Calls to Abolish IPRA
April 7: Could reports of an exam-cheating probe related to Eddie Johnson's fiancée derail his confirmation as top cop? Should IPRA be abolished? A panel of aldermen tackle these questions and more.
---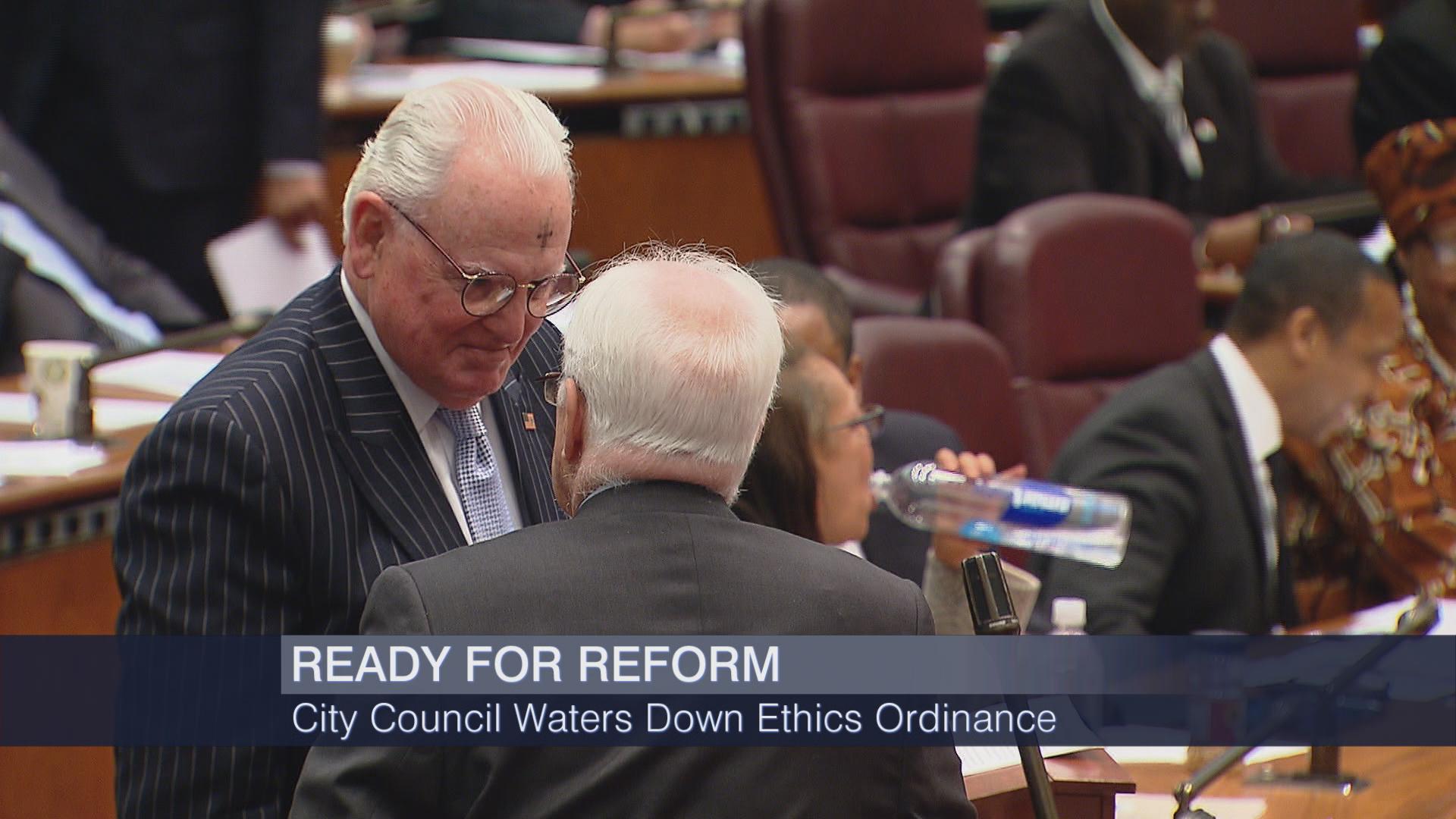 Aldermen Sound Off on Inspector General Ordinance
Feb. 11: Efforts to pass a stronger plan making the City Council more accountable were sidelined yesterday. Aldermen tells us what happened behind the scenes.
---