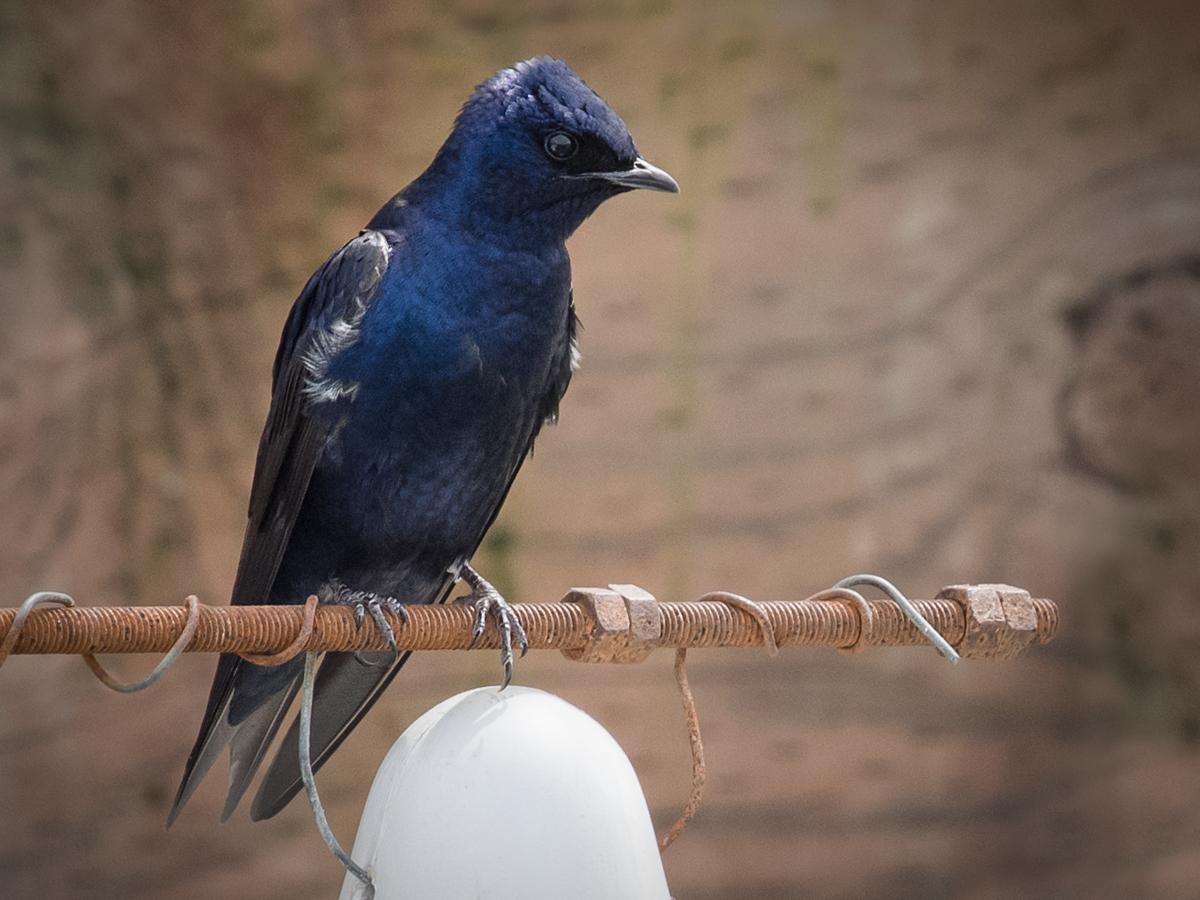 Adult male purple martins fully develop their distinctive purple plumage after three years. (Ingrid Taylar / Flickr)
Purple martins are starting to nest in the area, but their nests don't look like those found in trees.
That's because these migratory birds, which spend their winters in South America, now rely almost entirely on man-made nests when they arrive each spring. They need help because they face the dual challenge of habitat loss – they have very specific needs that aren't often met these days in the Midwest – and competition from more aggressive birds for nesting grounds.
Fortunately, there are local teams of experts and volunteers on hand to help build, install and monitor these man-made structures. And ultimately, to help curb purple martin population decline.
According to the National Audubon Society, it's not entirely clear why their numbers are dwindling. But the purple martin has "declined seriously in parts of the west, and [is] currently declining in the east."
The Chicago Park District has provided these much-needed nesting habitats for the distinctive warm-weather visitors since 2002. For the first time, the Nature Conservancy is joining them this spring to provide their conservation expertise. The project includes closely monitoring nesting towers they've installed specifically for purple martins at Bill Jarvis Sanctuary, Montrose Harbor, Jackson Park and the South Shore Cultural Center.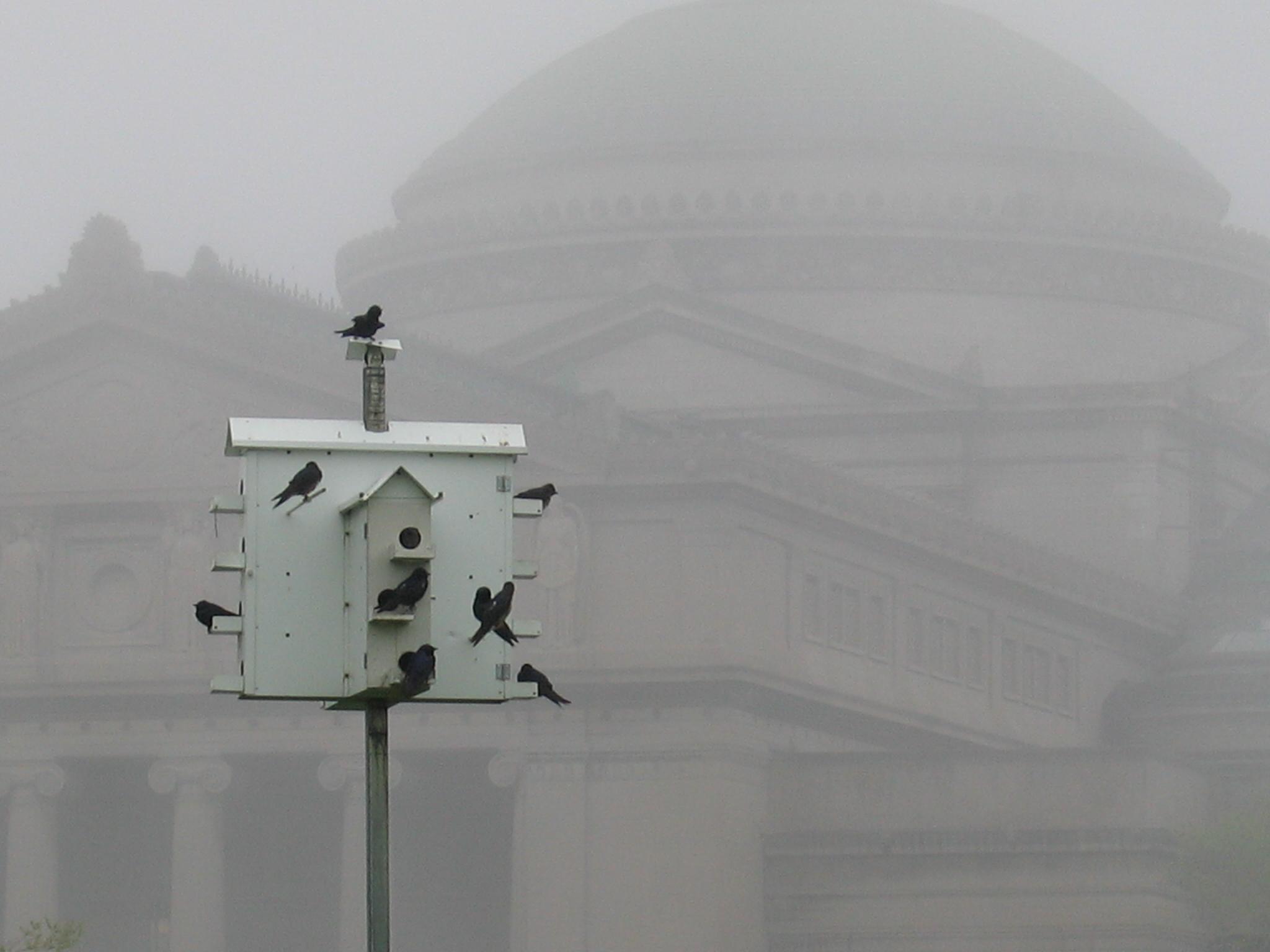 A purple martin nesting tower located at Jackson Park. The birds typically travel and nest in large groups. (Jason Steger / Chicago Park District)
Keeping an eye on the nests is important because more aggressive birds, namely non-native European starlings and house sparrows, are known to commandeer purple martin nests and destroy the eggs.
"Our monitors actively check the nests early in the season and keep them sealed off until they know purple martins are here," said Forrest Cortes, the Nature Conservancy's community stewardship program manager. "The invasive birds will take over cavities and nest faster if we aren't being proactive."
The good news is the park district's nesting and monitoring program has proved a success, after a few slow years at the beginning, that is. Cortes said they've seen a steady growth in the purple martin nesting population and document "several hundreds" of the birds every year.
"The cool thing about these birds is they'll return to the same nesting area as long as there's habitat there," Cortes said. "So we may be getting martins that were hatched and grew up at this site returning to the site with future generations of martins. Not all birds do that."
A volunteer with the Chicago Park District checking on purple martin nests. The Nature Conservatory's Forrest Cortes said the birds have "evolved alongside humans," so even if adult birds are momentarily scared away, they'll return to their offspring. (Jason Steger / Chicago Park District)
At an average length of about seven and a half inches, purple martins are the largest type of swallows found in North America. They're skilled aerialists that primarily forage while in flight. The relationship between man and bird can be mutually beneficial: Purple martins feast on flying insects like wasps, dragonflies, moths and winged ants.
Cortes said that within the last week purple martins have arrived at their towers in Jackson Park, Montrose Harbor and Bill Jarvis Sanctuary. They're still waiting on the birds at their South Shore Cultural Center site. Cortes said the purple martins are hard to miss – they're active flyers and emit a loud, distinctive call, which has been described as "a gurgly tchew-tchew."
After their offspring have fledged, purple martins will typically start heading south in August.
Anyone interested in helping purple martins can learn how to provide their own nesting habitat or volunteer with the Chicago Park District to help monitor their four nest locations.
Follow Evan Garcia on Twitter: @EvanRGarcia
---
Related 'Chicago Tonight' Stories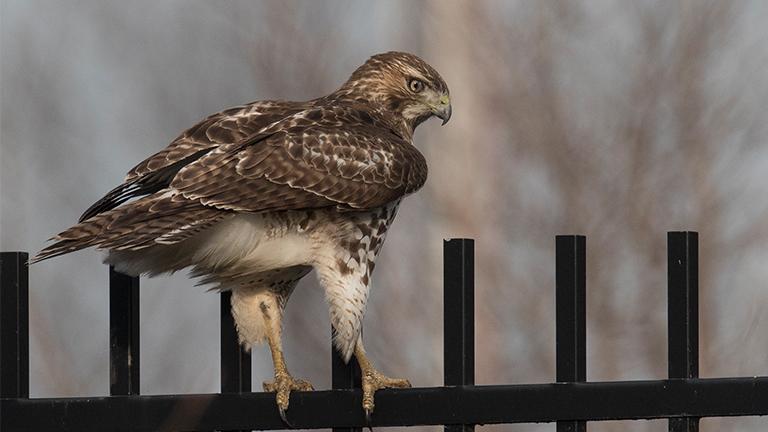 What's That Sound? Distinctive Birdcalls Heard in Chicago
April 5:
You don't have to be an expert birder or ecologist to enjoy songs and calls from native and foreign birds in Chicago this time of year. Here's what to listen for.
---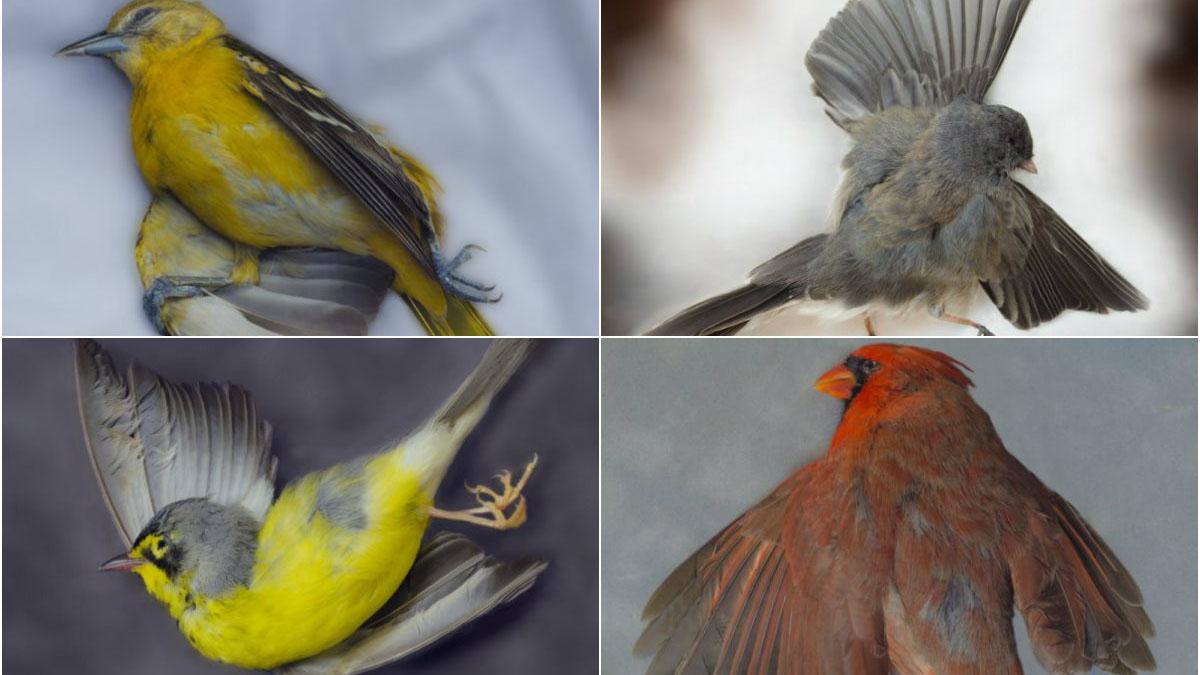 Local Photographer Turns Lens to Birds That Crashed into Skyscrapers
Feb. 26: An estimated 3,000 birds die or get injured from colliding with Chicago buildings each year. A new photography exhibition at the Peggy Notebaert Nature Museum aims to bring awareness to the issue.
---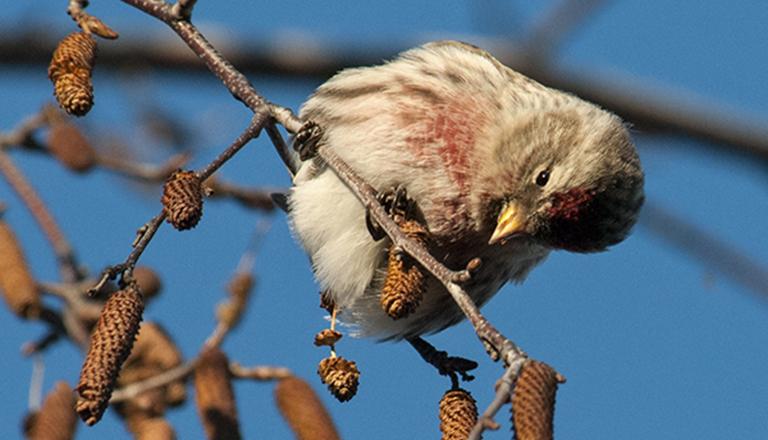 Uncommon Birds Visit Chicago in Winter
Jan.12: Birds not ordinarily found in Chicago visit the region during the winter to utilize natural – and man-made – resources.
---