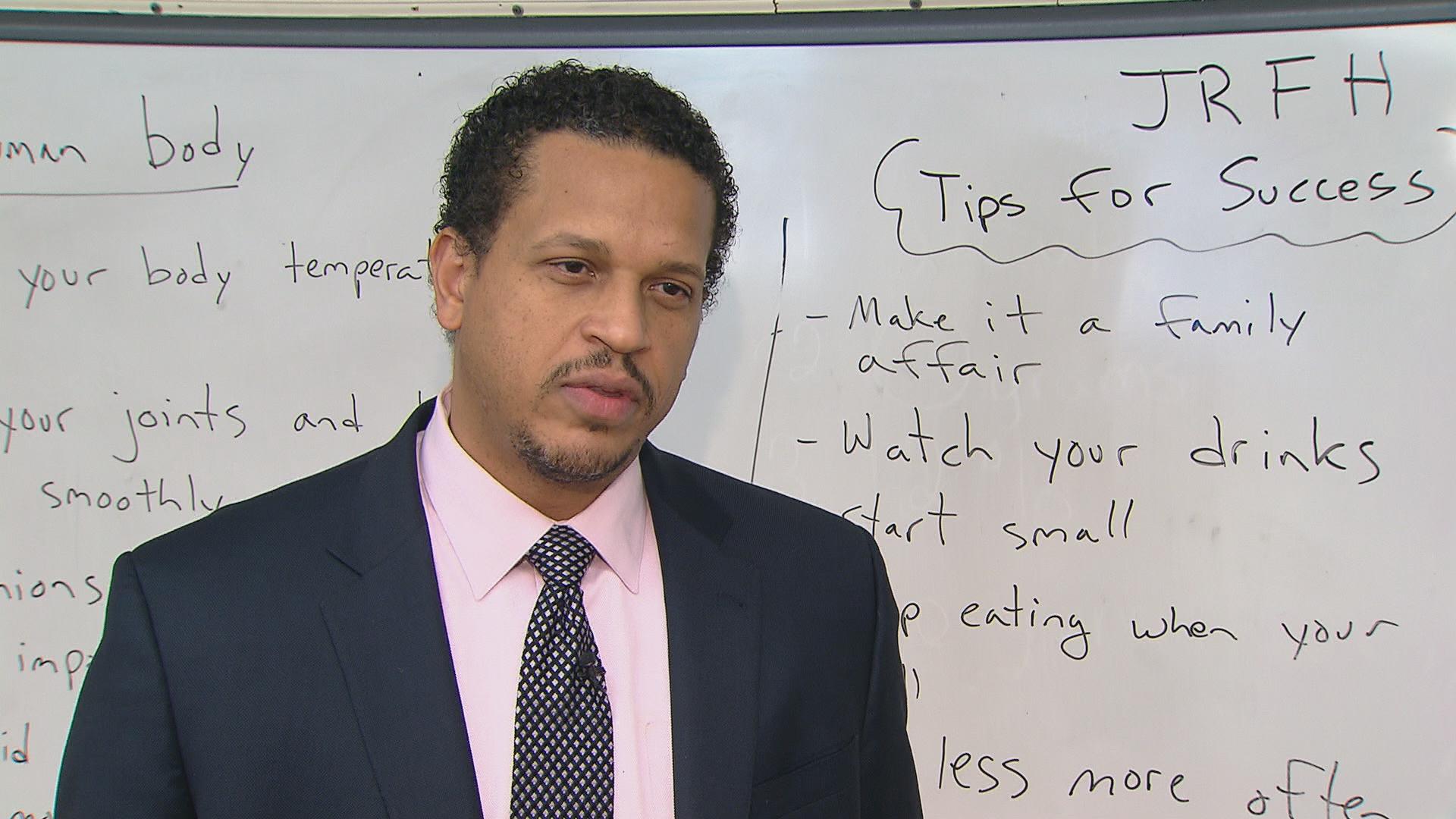 "It's more than teachers losing their jobs. It's students losing a critical service," said Blaine Elementary Principal Troy LaRaviere.
Chicago Public Schools principals on Tuesday are learning just how deep their budgets will be cut after last week's announcement that the district was slashing more than $100 million from annual school budgets.
The district says in order to save $85 million through the end of this school year it will reduce the amount of money spent per student from $4,390 to $4,176 – a 4.87-percent reduction, totaling $214 dollars per student.
"These painful reductions are not the steps that we want to take, but they are the steps we must take as our cash position becomes tighter every day," CPS CEO Forrest Claypool said in a statement. "Our hope is that we will be able to reach an agreement with the CTU, which will allow us to roll back these personnel reductions before we have to give notice to employees at the end of this month."
Claypool first announced the cuts would happen last week, the day after the Chicago Teachers Union announced it would not accept the district's latest contract offer. Though contract negotiations are ongoing, the CEO has said these cuts were necessary.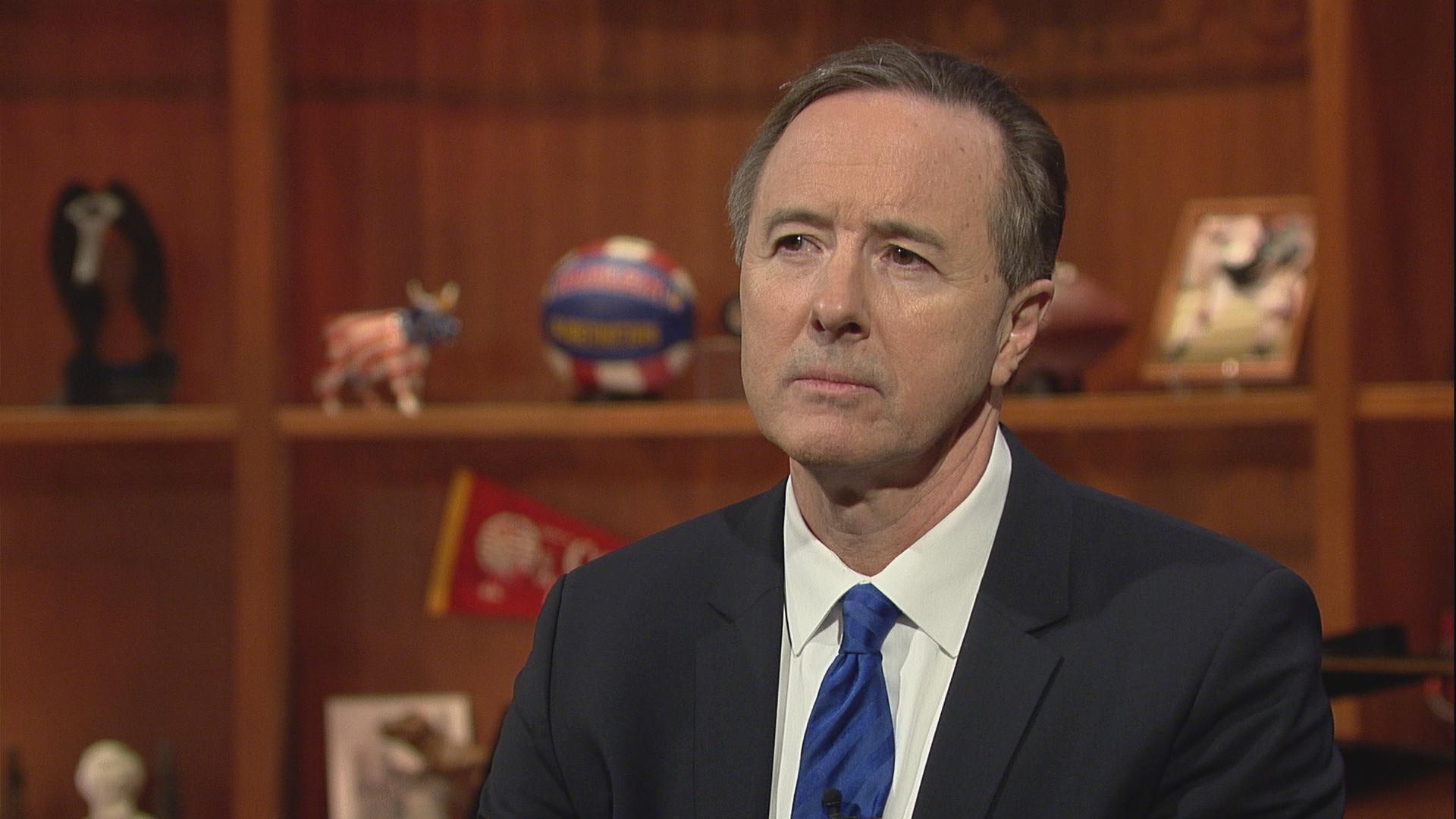 CPS CEO Forrest Claypool joined "Chicago Tonight" on Feb. 3, just two days after the CTU unanimously rejected the district's offer.
But one local principal at Blaine Elementary in Wrigleyville says the district is using the cuts as a ploy to force teachers into a contract. 
"It's more than teachers losing their jobs. It's students losing a critical service that that teacher is providing to those students, that that staff member is providing to those students," Troy LaRaviere said in an interview. "And you don't do that, particularly in the middle of school year, unless it is absolutely necessary. The question becomes, is it necessary or is this entire move an act to force concessions out of the union? And so, I don't ask questions like that lightly."
[Never miss a "Chicago Tonight" headline! Get our daily newsletter delivered straight to your inbox.]
The district says in order to reduce the impact of this now-decreased per-pupil funding amount, it has received permission from the Illinois State Board of Education to use federal Title I and Title II grant funds on schools. The district says this means schools with the highest populations of low-income students will see the least impact on their budgets.
Additionally, charter schools will lose $13.8 million of student-based budgeting (SBB) funding. Since charters have already received the first three of their quarterly payments, the entire amount of the reduction will be taken from their fourth quarter payments made in April.
Principals were summoned on Tuesday to the district's Colman Network office in Bronzeville for meetings with CPS leadership and network chiefs, and to receive their new budgets. They'll have until Tuesday, Feb. 16 to finalize their budgets.
In a statement, the Chicago Teachers Union responded saying it finds Tuesday's cuts "unnecessary and completely retaliatory, and not at all evident of some urgent crisis in our schools."
The union says it has also requested a school-by-school breakdown of the budget adjustments to examine whether low-income, minority communities will be disproportionately impacted.
CPS says these cuts will total $120 million annually. Additionally, the district is saving $150 million by eliminating the pension pickup for central office employees and CTU, and $45 million from streamlining central office.
CTU President Karen Lewis also shared a social media message for the Board of Education:
Obi-Wan Karen has a message for the Board of Ed. The Force is with us! #faircontractnow pic.twitter.com/xLNjkSvHIn

— ChicagoTeachersUnion (@CTULocal1) February 9, 2016
Follow Brandis Friedman on Twitter: @BrandisFriedman
---
Related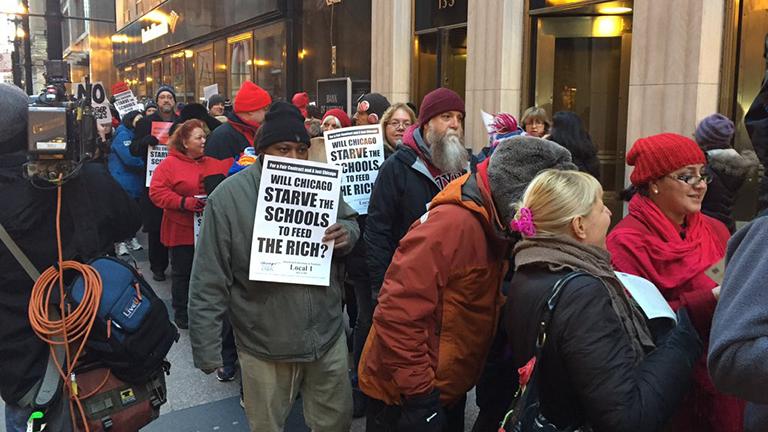 Chicago Teachers Union Rallies Against Cuts
Feb. 4: Chicago teachers took to the streets to protest $100 million in new cuts being made by the financially troubled Chicago Public Schools that is struggling to close a $480 million budget gap.
---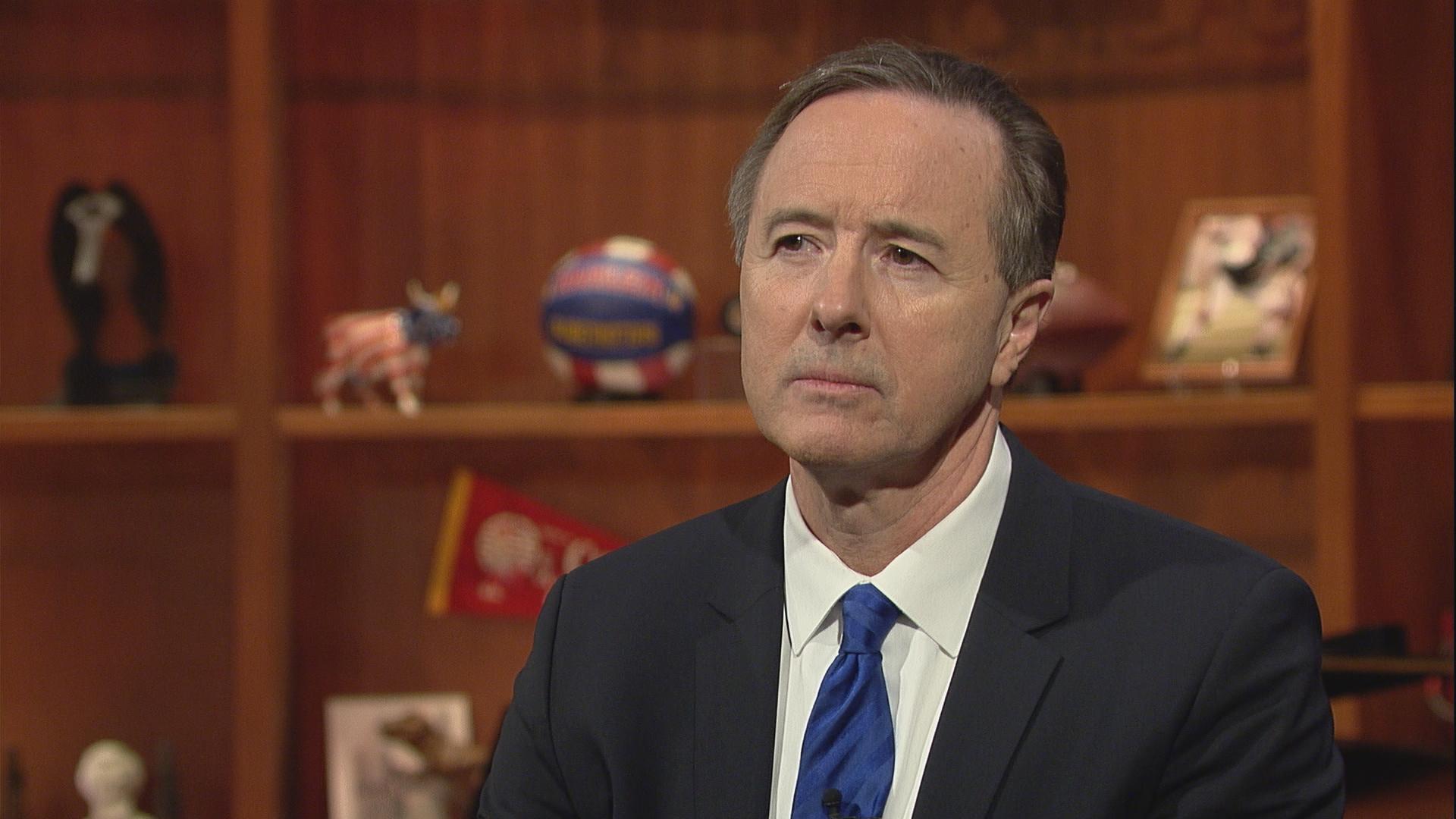 Schools Chief Forrest Claypool Addresses CPS' Shaky Finances
Feb. 3: Chicago Public Schools CEO Forrest Claypool on Wednesday spoke passionately about the need for education funding reform, calling the current system by which CPS is funded "separate but unequal." 
---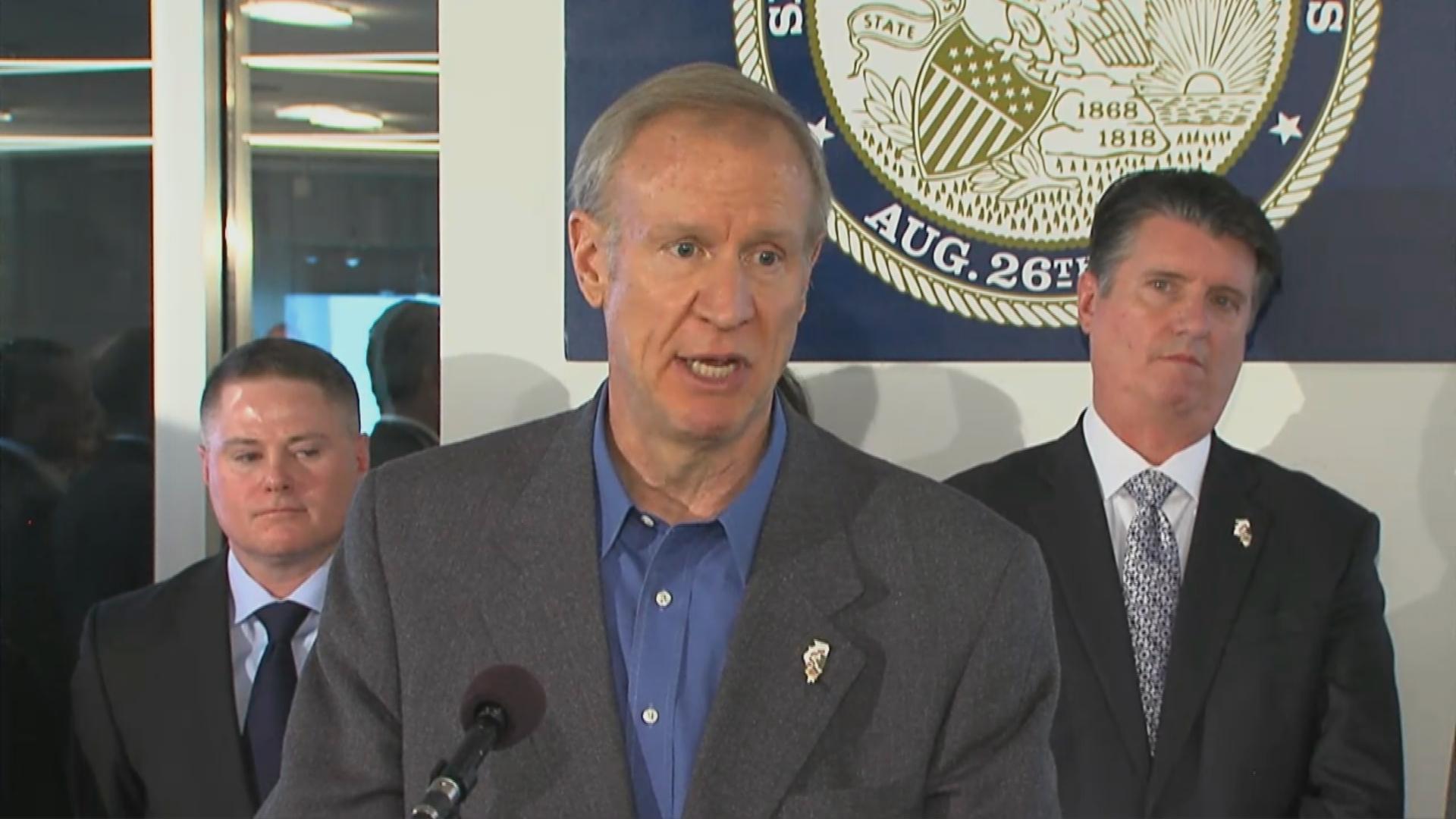 Gov. Rauner Doubles Down on CPS Takeover, Bankruptcy
Feb. 3: Gov. Bruce Rauner says he believes the General Assembly will pass his proposed legislation to have a state takeover of Chicago Public Schools and to enable them to declare bankruptcy.
---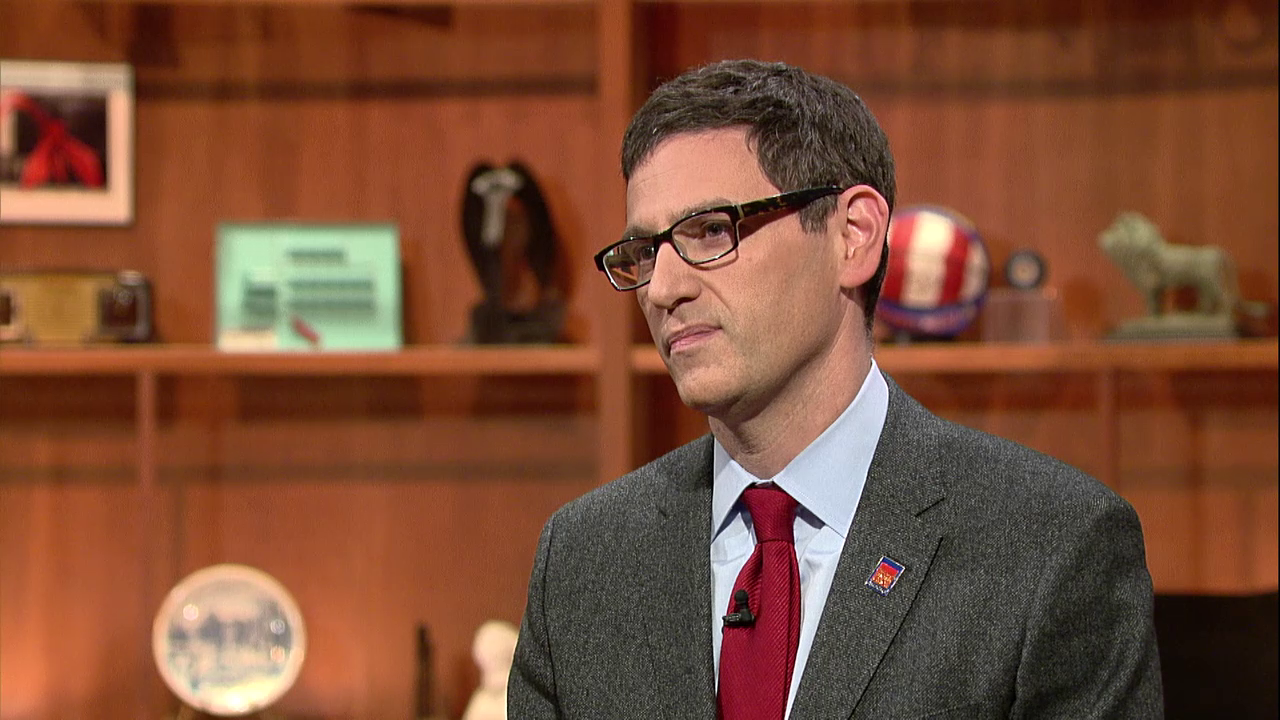 CTU's Jesse Sharkey Blasts CPS, Details Contract Rejection
Feb. 2: The Chicago Teachers Union is fighting mad and pursuing legal action to strike immediately. CTU Vice President Jesse Sharkey talks about the latest developments.
---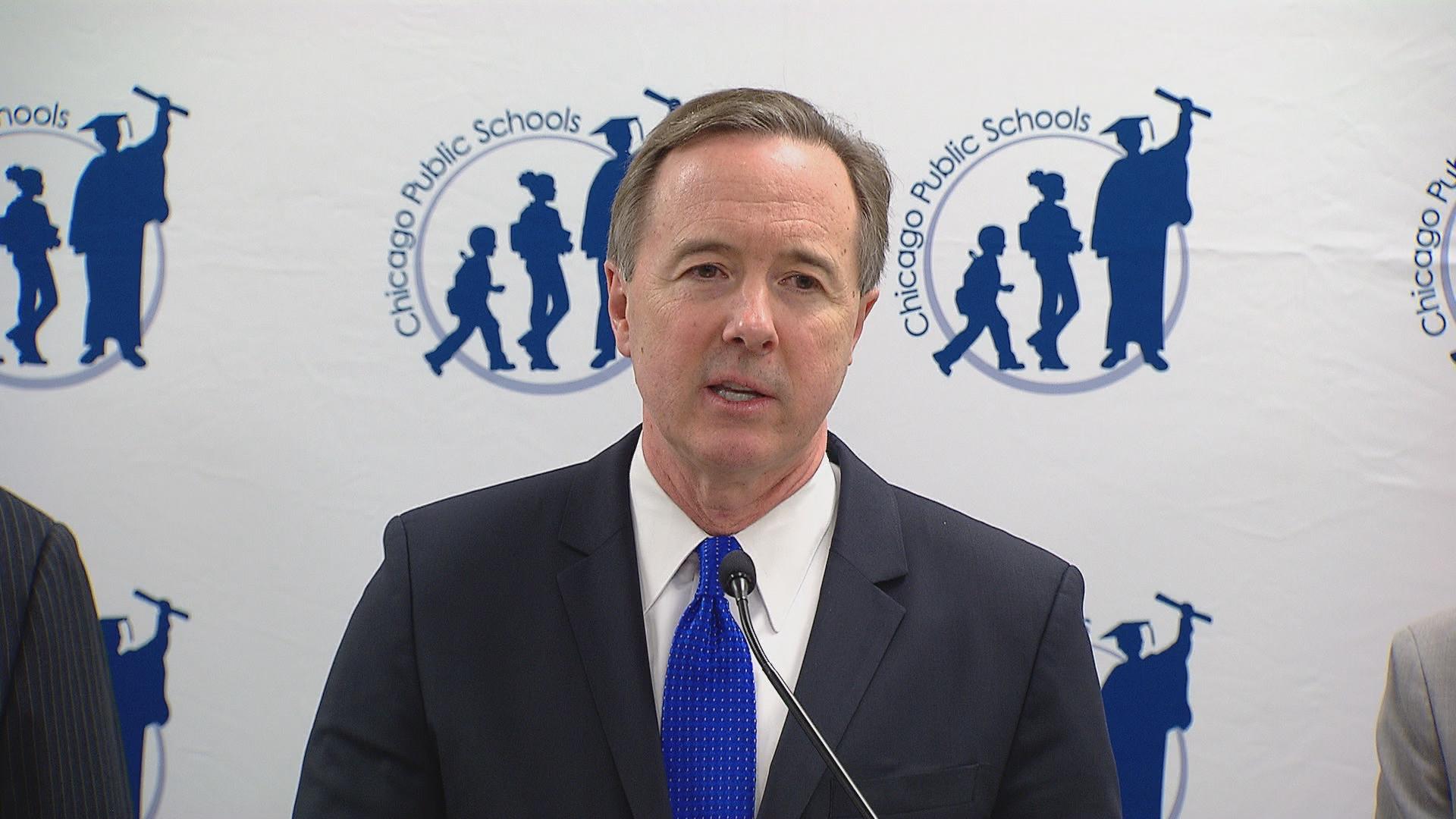 Chicago Public Schools Announces More Cuts
Feb. 2: Just a day after the Chicago Teachers Union rejected the school board's latest contract offer, Chicago Public Schools is announcing cuts. CEO Forrest Claypool says the district is still working to avoid teacher layoffs, but some staffers will lose their jobs in order for the district to save money.
---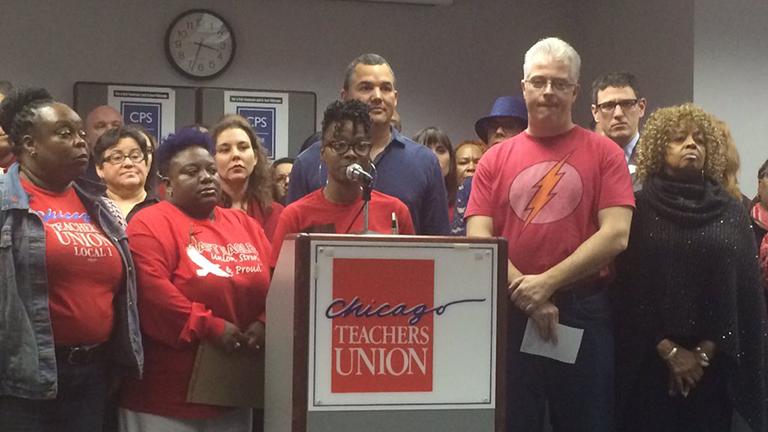 Chicago Teachers Union Unanimously Rejects District's Latest Offer
Feb. 1: Members of the Chicago Teachers Union bargaining unit say they spent hours and hours considering the school board's "serious" contract offer. But on Monday, the group announced that they could not accept it.
---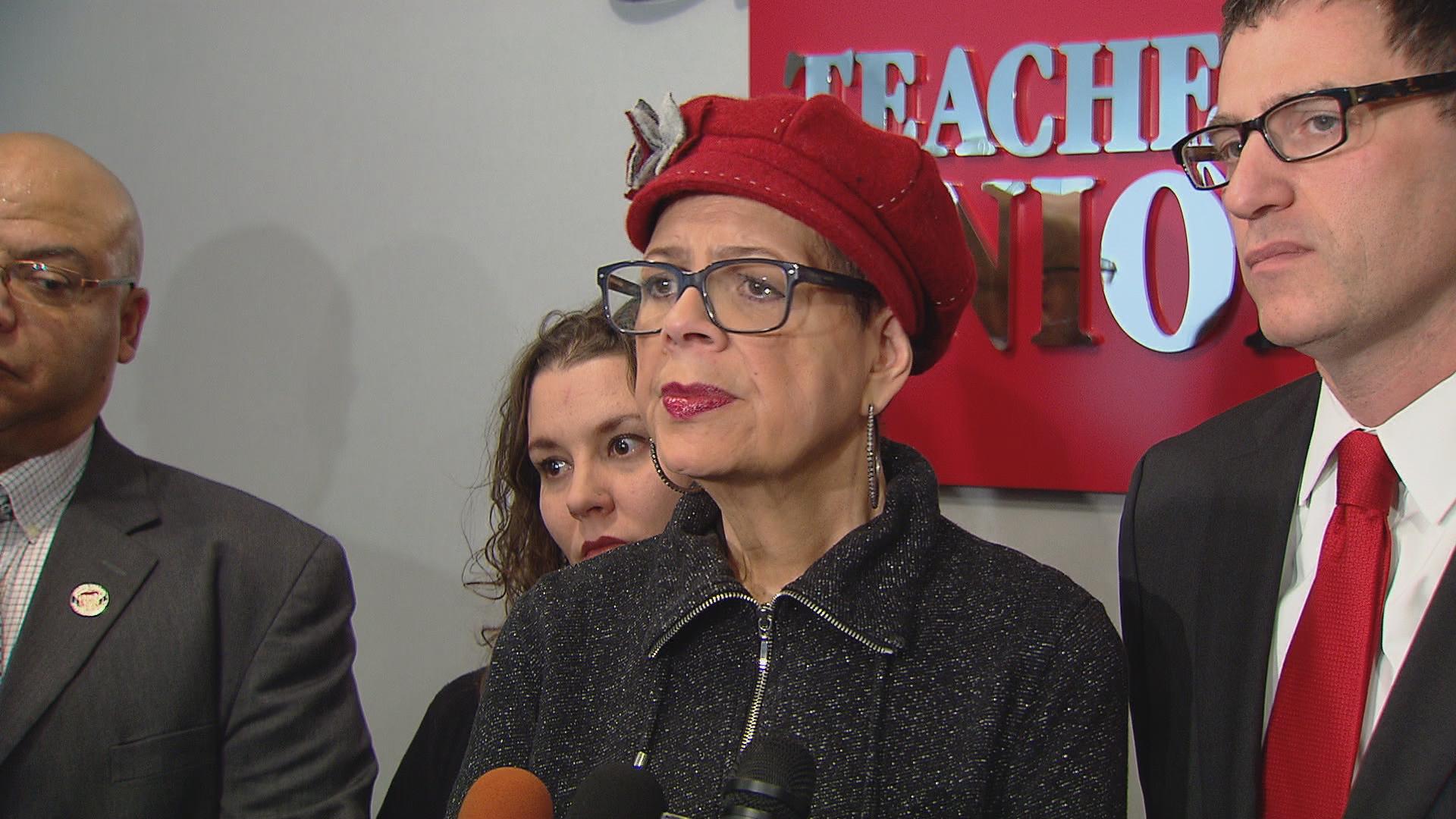 Chicago Teachers Union Gets 'Serious Offer' from Chicago Public Schools
Jan. 28: The union announced a possible breakthrough after the day's bargaining session wrapped up, saying it had received a "serious offer" from the district.
---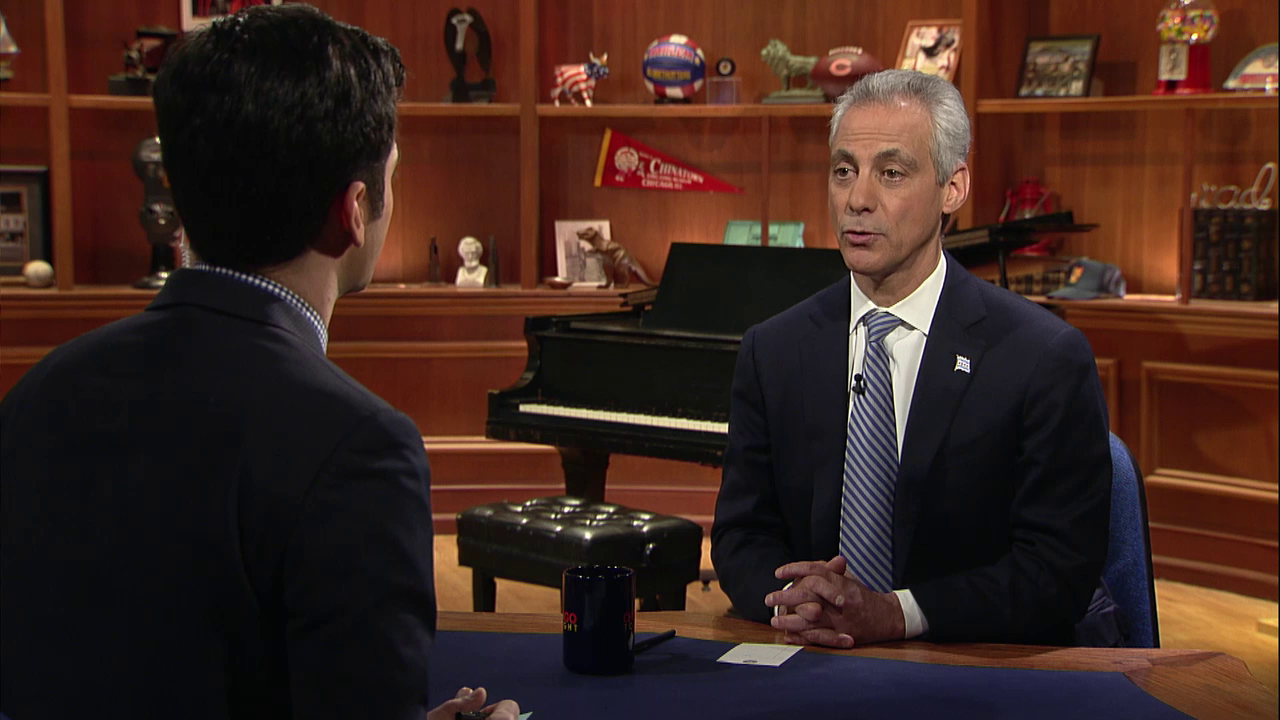 Mayor Emanuel on Springfield Gridlock, CPS, Police Reform
Jan. 28: Mayor Rahm Emanuel joins us to talk about the gridlock in Springfield, the financial crisis at Chicago Public Schools and police accountability. Watch the full discussion now.
---